Here's a fun fact for you: Ju Ji Hoon has actually appeared in more movies than TV shows. Although he established himself as a Hallyu sensation with the 2006 romantic comedy drama Princess Hours, and has since continued his TV reign in the modern era with Netflix's Kingdom, the actor has actually spent a bigger chunk of his career acting in Korean movies. If you haven't seen any of his works on the silver screen just yet, we're way ahead of you.
Below are 10 films starring Ju Ji Hoon any fan can't miss out on.
1. Antique (2008)
Ji Hoon's film debut found him as bakery owner Kim Jin-hyuk in the comedy thriller Antique. Based on a manga series titled Antique Bakery, it revolves around the wealthy Jin-hyuk who seems to have everything but love. Determined to find himself a partner, he sets up a cake shop to meet women. Comprising his oddball team is a genius baker who used to have a crush on him, an ex-boxing champion, and a naive bodyguard.
ADVERTISEMENT - CONTINUE READING BELOW
Also starring: Kim Jae Wook, Yoo Ah In, Choi Ji Ho
2. The Naked Kitchen (2009)
Childhood best friends and married couple Ahn Mo-rae and Han Sang-in have a blissful and passionate relationship. Their ostensibly perfect life together, however, is threatened when Mo-rae finds herself sexually attracted to Park Du-re, a seductive French-Korean chef who starts to live with them as he teaches her husband how to cook in preparation for Sang-in's dream restaurant.
Also starring: Kim Tae Woo, Shim Min Ah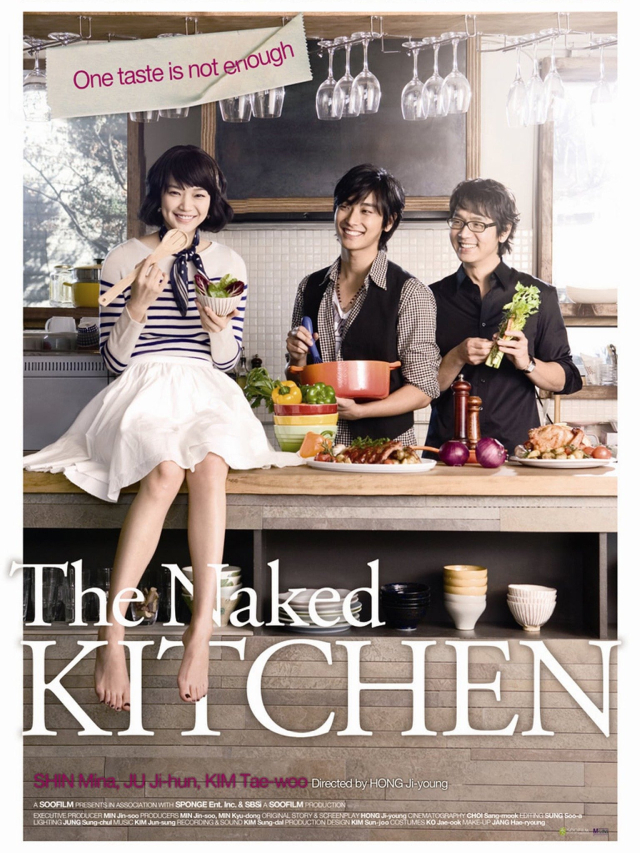 CONTINUE READING BELOW
Recommended Videos
3. I Am the King (2012)
Watch on: Viu
When his older brother is stripped of his title, the carefree Choong-nyung suddenly finds himself as the crown prince of the Joseon Kingdom. Unwilling to take the throne, he swaps places with Deok-chil, a slave who bears a striking resemblance to him. Before the two can take back their rightful identities, Deok-chil is crowned king, forcing Choon-nyung to live in the streets of Joseon as a poor commoner.
Also starring: Baek Yoon Shik, Byun Hee Bong, Im Won Hee
4. Confession (2014)
Hyun-tae, a paramedic, In-chul, a con man, and Min-soo, a business owner, have been best friends for years. Though their bond seems unbreakable, everything changes when Hyun-tae's mother asks In-chul to burn down her illegal gambling arcade so she she can acquire an insurance settlement. In-chul does as he's told, leading to the accidental death of Hyun-tae's mother, and an eventual falling out between the trio.
ADVERTISEMENT - CONTINUE READING BELOW
Also starring: Ji Sung, Lee Kwang Soo
5. The Treacherous (2015)
Known as the Joseon Dynasty's worst tyrant, the lustful King Yeonsan incites fear over his countrymen by bringing the beautiful women of Korea to his court and doing with them whatever he pleases. Fed up by his actions, a poor butcher named Dan Hee finds a way to infiltrate the palace, dead set on taking her revenge.
Also starring: Kim Kang Woo, Im Yi Jeon, Lee Yoo Young
6. Asura: The City of Madness
Having served the corrupt dealings of Mayor Park Sung-bae for years, Detective Han Do-kyung suddenly finds himself in a bind when he's pressured by prosecutor Kim Cha-in to investigate his boss. The situation only gets worse when Do-kyung convinces Moon Sun-mo, his young partner, to do the mayor's dirty work for him instead.
Also starring: Jung Woo Sung, Hwang Jung Min, Kwak Do Won
7. Along with the Gods: The Two Worlds (2017)
Watch on: Netflix
ADVERTISEMENT - CONTINUE READING BELOW
After a firefighter dies a heroic death, he meets three guides in the afterlife who join him in navigating seven trials that will eventually decide his fate. Ji Hoon plays one of the three grim reapers, named Hae Won-maek. He went on to reprise his role for the film's 2018 sequel, Along with the Gods: The Last 49 Days.
Also starring: Ha Jung Woo, Cha Tae Hyun, Kim Hyang Gi
8. The Spy Gone North (2018)
Ji Hoon portrays State Security Department Head Jung on The Spy Gone North. Set in the 1990s, it follows a South Korean secret agent who infiltrates the North to investigate the country's reported army of nuclear weapons. He's thrown for a loop, however, when he instead uncovers a dangerous scheme plotted by the ruling class members of South Korea and North Korea.
Also starring: Hwang Jung Min, Lee Sung Min, Cho Jin Woong
9. Dark Figure of Crime (2018)
After an incarcerated criminal admits to having committed seven more unrecorded murders, Detective Hyung Min takes it upon himself to find the victims when no one else believes the confession but him.
ADVERTISEMENT - CONTINUE READING BELOW
Also starring: Kim Yoon Seok, Moon Jung Hee
10. Gentleman
In July 2021, Ji Hoon and Nevertheless actress Han So Hee were confirmed to star in the crime drama Gentleman. The story will center on Ji Hoon as Ji Hyun-soo, a private investigator whose life is upended after he's framed for murder in an ongoing major case. Determined to clear his name, he teams up with Kim Hwa-jin (Han So Hee), a prosecutor vital to Hyun-soo's vindication. Gentleman is projected for a May 2022 release.
Also starring: Han So Hee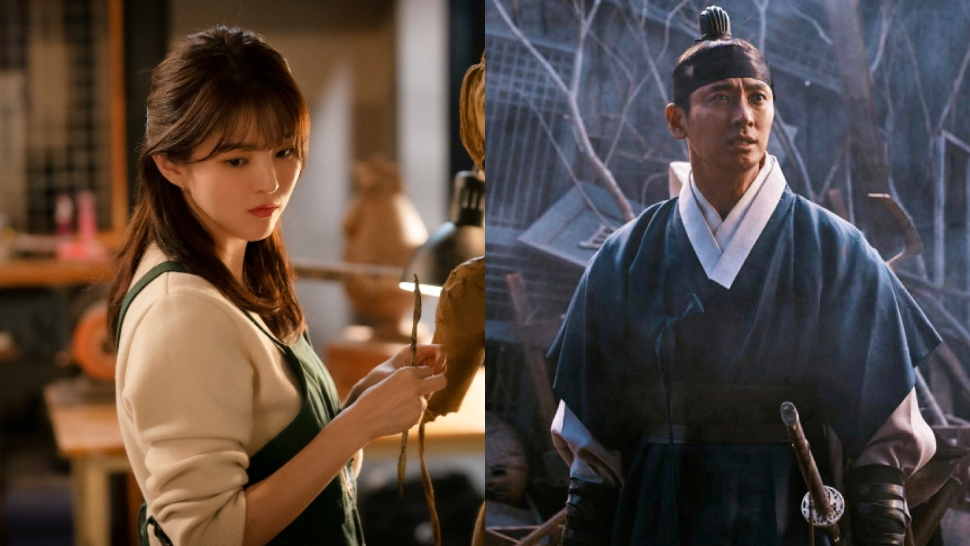 ADVERTISEMENT - CONTINUE READING BELOW
Preview is now on Quento! Click here to download the app for iOS and Android and enjoy more articles and videos from Preview and your favorite websites!
Related Stories from Preview.ph
Hey, Preview readers! Follow us on Facebook, Instagram, YouTube, Tiktok, and Twitter to stay up to speed on all things trendy and creative. We'll curate the most stylish feed for you!