As told to Jacqui Salonga
"When a friend of mine, Mikhail, planned his birthday, he [sought the help] of his good friends, Eddie [Brock] and Jack [Footit], the duo behind TAO Philippines, to create a unique experience by bringing a small group to the island of Ngey Ngey [in Palawan]. While it wasn't a familiar format to them, they were like: 'Sure, why not? Let's try that out.' TAO [which translates to human in Filipino] is an organization that plans expeditions around the islands of Northern Palawan; it aims to give visitors a first-hand experience of the place by living on a boat for five days while hopping on and off around surrounding isles under their group. The owners always joke that they're more of a logistics company than a tourism or entertainment outfit, but they have done an amazing job in not only promoting tourism in the area, but also giving back to the island communities they bring explorers to.
ADVERTISEMENT - CONTINUE READING BELOW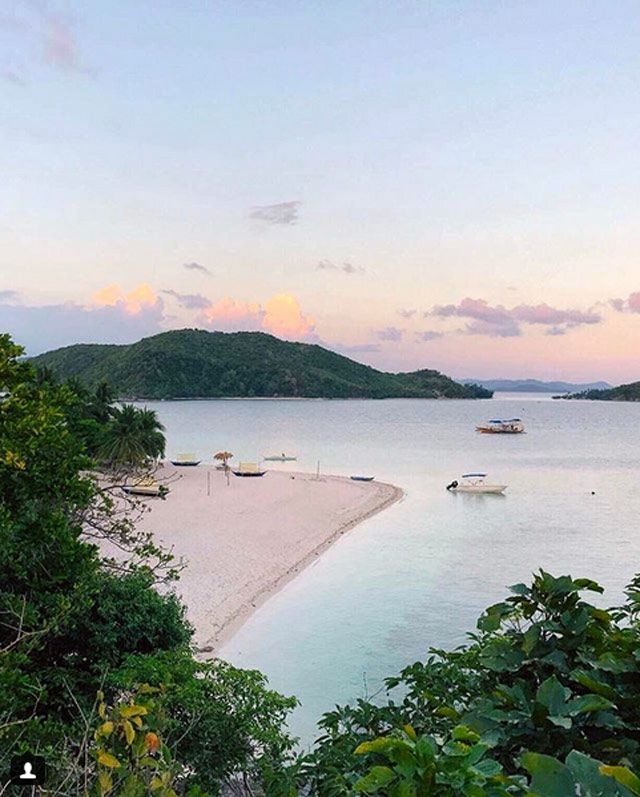 CONTINUE READING BELOW
Recommended Videos
IMAGE Courtesy of Jess Wilson
"Even though initial expectations about the trip left me worried—we were warned that there was no hot water, no air-conditioning, toilets would be the island-life types, and that everything is very basic—I knew I was going to be able to get through it [since] I'm not as fussy when it comes to those things. Although I did have friends who decided not to join the trip because they were a bit apprehensive, I was like, 'You guys are crazy, this is going to be such an adventure and it'll be so much fun.' In spite of all the indications, the thought of not going never crossed my mind. I never said, 'I might not be able to handle this.' [But to be honest,] I got a little scared when we saw our accommodations and kept thinking, 'How can I survive? How can I charge my phone?' Like, there's no electrical light and the islands don't have energy until 6 p.m.. I didn't really take photos or check my phone—I just really didn't care. We were in paradise, and I didn't [find the urge to] text [anyone] since all my friends were with me.
ADVERTISEMENT - CONTINUE READING BELOW
"Everything you do there is [as if] you're one big family—you get to know the destinations just as much as meeting the people who live there. Not only does the staff prepare the food, they also offer massages and even make the shampoo you use from scratch with lemongrass and coconut. You don't really feel like a guest in the sense that you're being treated or serviced—Jack and Eddie introduce visitors to the staff, who would know your name from day one. They talk to you, address you by your name instead of [using] 'ma'am' or 'sir.' They're very much empowered, which I think is a beautiful thing; it's not often that I see locals from [the islands] talk to foreigners in this manner. When they discuss what they've prepared [for our meals], they very eloquently explain the dishes they've made, how they came up with it, and where [the ingredients] are from. And the food itself was amazing—the way they make Filipino food is nothing like I've tried before. Even my boyfriend, who isn't into [Pinoy] food, was [blown away]. They made these banana hearts with yummy ceviche and bruschetta, and they even had the best adobo—it was remarkable. [At one point,] they stopped the boat in the middle of the water as we were on our way to the airport, caught tuna and just started slicing it up, serving us fresh sashimi.
ADVERTISEMENT - CONTINUE READING BELOW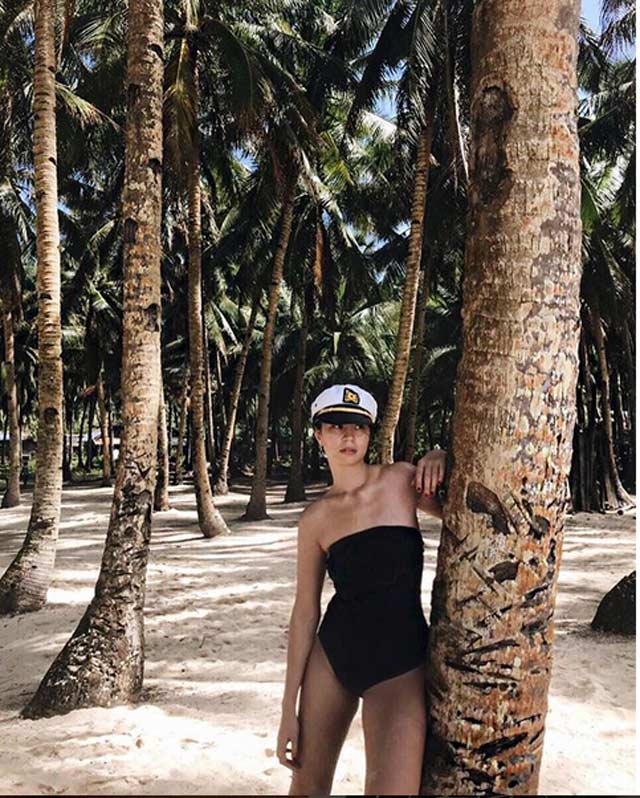 IMAGE Courtesy of Jess Wilson
"While we just went to one island, there was no actual itinerary. It was like: Wake up, roll out of bed, play volleyball in the morning, hang out, catch up, swim—I mean, it was a really fun time. By sunset, we would go to the other side of the island and climb a cliff while a friend would DJ as we watched the sun go down. The whole place is so beautiful. You're like stuck in paradise with friends. We [started the trip] as acquaintances and after, we all became really close. Plus, the whole experience makes you feel like you're part of that community, and everything that you do has a purpose within the island. Guests don't destroy [or take advantage of] it, but rather enjoy [all that it is] and give back by planting [to replace some of the things we consumed] and supporting the local community.
ADVERTISEMENT - CONTINUE READING BELOW
"The best part? It's being in paradise with nothing to complain about. I loved being disconnected and just being in the beach while sharing that moment with my friends. Going out of your comfort zone, seeing how you'd survive [in a situation like that], and realizing in the end that you would really enjoy it [after all.]"
Related Stories from Preview.ph