In this Preview exclusive, we have our fingers on the pulse of who is next—and this time, our bet's on the low-key but a real next-gen trailblazing recording artist, Jess Connelly. Connelly isn't exactly a brand new face as she is a fixture in Manila's flourishing arts sphere, and everyone in downtown cool pretty much knows who she is. With her wavy voice layered in contemporary Alt-R&B tones combined with sultry bass lines and intimate lyrics, the 25-year old hit maker of Turn Me Down is getting everyone's attention both in music and fashion, thanks to her intrinsic cool and phenomenal style.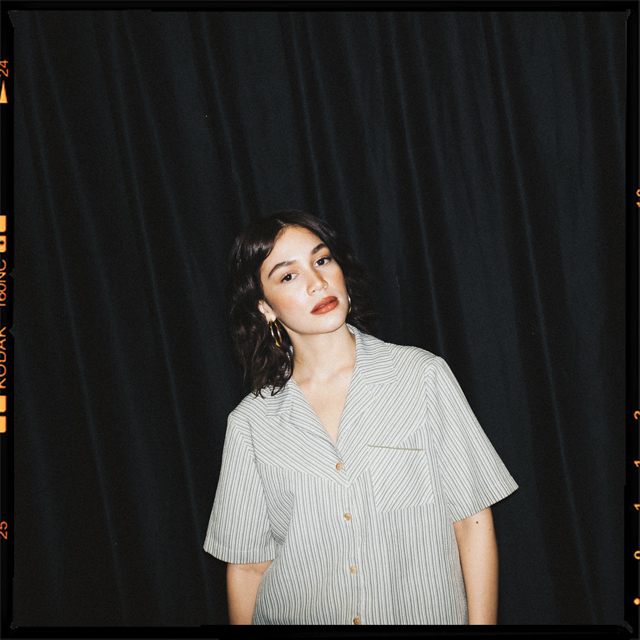 Recalling her music journey, the singer released her six-track EP with music producer CRWN in 2016, which she recognizes as the turning point in her music career, paving the way for bigger opportunities such as various collaborations and being able to perform in music festivals—that are quickly becoming a go-to platform for musicians to get international traction—in Manila and overseas. In addition to dropping her highly anticipated mixtape JCON (something she worked on for a long time with various local and international music producers), Jess Connelly had another fresh milestone by being chosen to perform in Asia League Fest, along with other, well curated, international artists such as rapper MC Jin, Julia Wu, K-pop powerhouse Minzy, and Manila's rising R&B-hip hop collective Careless Music, spearheaded by singer-songwriter James Reid.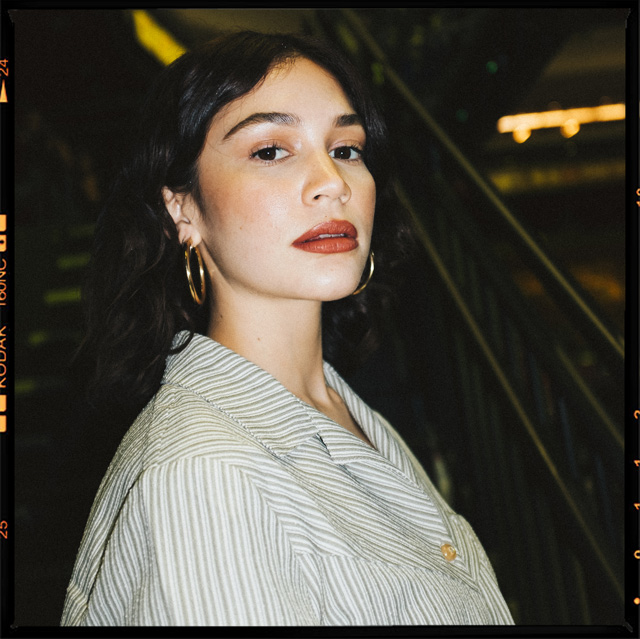 ADVERTISEMENT - CONTINUE READING BELOW
Where is Jess Connelly from?
Contrary to popular knowledge that she's half-Aussie, Jess is actually part-Filipino, part-Irish who moved to the Philippines from Australia. Over the years, no one had foreseen the trajectory of Connelly's success and how she slid her way to be among the few Asian artists to be featured on Billboard, with her music video On My Way Up. Shot under a dreamy and nostalgic lens, her single from her mixtape JCON exclusively premiered on Billboard recently on September 27 and it's already getting the hype it deserves. Her passion to create new-age Filipino music has propelled the songstress to a state where she is ready to take her music further as she will be, for the first time, on a month-long U.S. tour with LA-based DJ Noodles. But before she even blows up internationally and starts appearing in all major fashion events, let's get to know the real—undisclosed—Jess Connelly.
Right after her rehearsal, hours before she hits the stage of Asia League, we caught up with Jess to talk about 13 interesting facts her fans may not know about.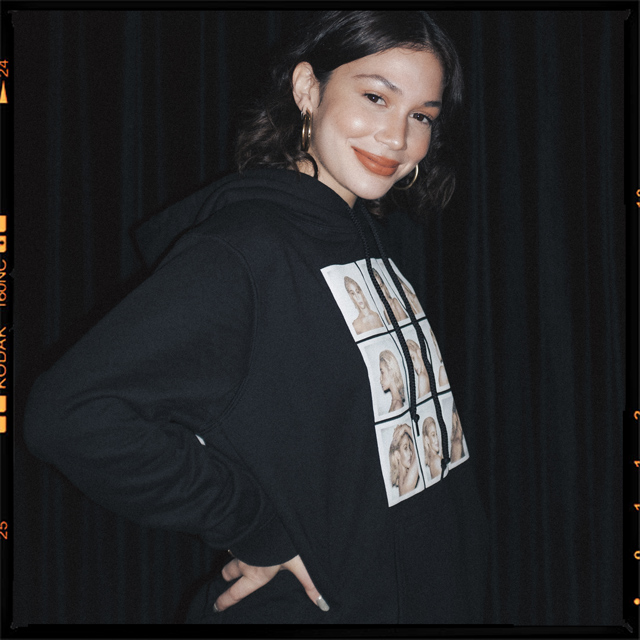 Related Stories from Preview.ph
She's not a party girl.
"People think I'm wild and I party a lot, which is kind of crazy, because I don't. There's a proper time and place for everything."
ADVERTISEMENT - CONTINUE READING BELOW
She doesn't wear a lot of makeup.
"I love makeup but I don't wear a lot, especially when I'm not performing on stage. I'd like to keep things really basic, if that's even possible."
She hates heels.
"Everyone knows I love sneakers, and I have a growing collection of them. If ever I wear heels, I'd go for boots."
She loves dogs.
"If I retire, I would like to own a farm full of dogs. I'm not going to be a cat lady; I want to be a dog lady when I'm older."
She calls herself the Noodle Queen.
"Noodles and dumplings would be my favorite food of all time. I've tried every single noodle out there and I know how noodles should be cooked or taste like."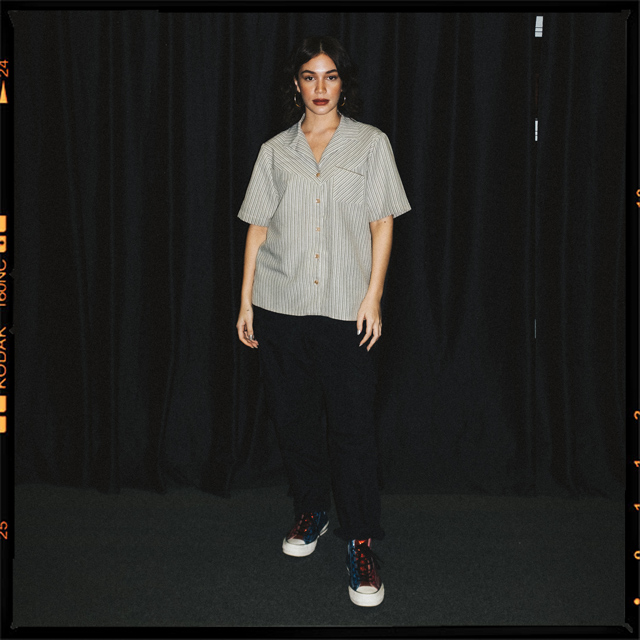 ADVERTISEMENT - CONTINUE READING BELOW
She has tried every single hair color there is
"I've tried so many hair colors over the past few years, and every now then, I try to change my hair style just to keep myself updated. I get bored a lot, so experimenting on how I look is a way to channel my creative side as well."
She doesn't own a single dress.
"I think people are already suspecting that I don't own a dress and that's because they haven't seen me wear one. I'm more of a casual, and a little bit of streetwear, type of girl, and I think the influence comes from my boyfriend. Everyone knows that."
She's a skincare junkie.
"Whenever I travel, I'm always overweight with my luggage, not because of clothing or shoes, but with the amount of skincare products I bring whenever I travel."
She's IRISH not Australian.
"People always have this misconception that I'm half-Aussie because I moved here from Australia, but I'm actually part Irish."
ADVERTISEMENT - CONTINUE READING BELOW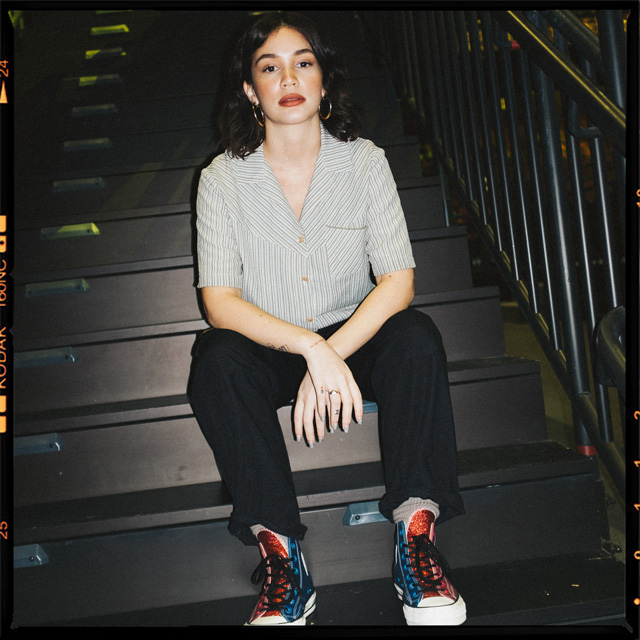 She loves thrifting.
"My boyfriend probably has one of the most amazing streetwear collection. Maybe two or three years ago, I was obsessed with clothes, like if there happens to be a really nice piece, I would buy it immediately. But now, what people don't know is that I love thrift shopping. I literally thrift shop in every country I go to."
ADVERTISEMENT - CONTINUE READING BELOW
She'd choose ice cream over chocolate any time of the day.
"Ice cream and noodles would be my ultimate favorites. I know they're like super weird combo."
She feels awkward around people.
"I'm definitely not good with small talk, especially in large social settings, but it's something I'm trying to work on. People expect me to be really outgoing and that's because my friends are always out in the scene. But I get super awkward around people who don't really know me and that's because I think people expect me to be a certain way too much."
She considers her hit song 'Turn Me Down' as a low-key flirt song.
"Lyrically, people can relate to that song, so much so that it kind of became an anthem for most girls who are currently dating. I'm the type of girl who won't tell you what I think, you're supposed to guess it. That's essentially the whole premise of that song. Really hope I see you if I'm being honest, but didn't wanna hit you up… I think a lot of girls are like that, like you send hints but you never wanna tell the person straight up, but at the end of the day you don't want them to turn you down when it comes to that point."
ADVERTISEMENT - CONTINUE READING BELOW
Hey, Preview readers! Follow us on Facebook, Instagram, YouTube, Tiktok, and Twitter to stay up to speed on all things trendy and creative. We'll curate the most stylish feed for you!