After a year stuck at home, you probably have at least a dozen redecoration plans swimming in your head. Maybe you're thinking of repainting, launching an organizing spree, purchasing quirky decor, or maybe all three!
However, if you've been pining after a clean, peaceful, and minimalist home design, we recommend taking a page out of Ira Oyco-Millare's book. Ira is a fashion enthusiast and entrepreneur: She started Rhipes Backyard when she was sixteen, and now runs Milla Swimwear. She and her husband Paolo Millare have transformed their unit into a calm, Japanese-inspired space, complete with an all white & wood theme, straightforward furniture, delicate dried flowers, and a whole lot of natural lighting.
Preview got the chance to talk to Ira about how they brought their unit to life. Read more about it below!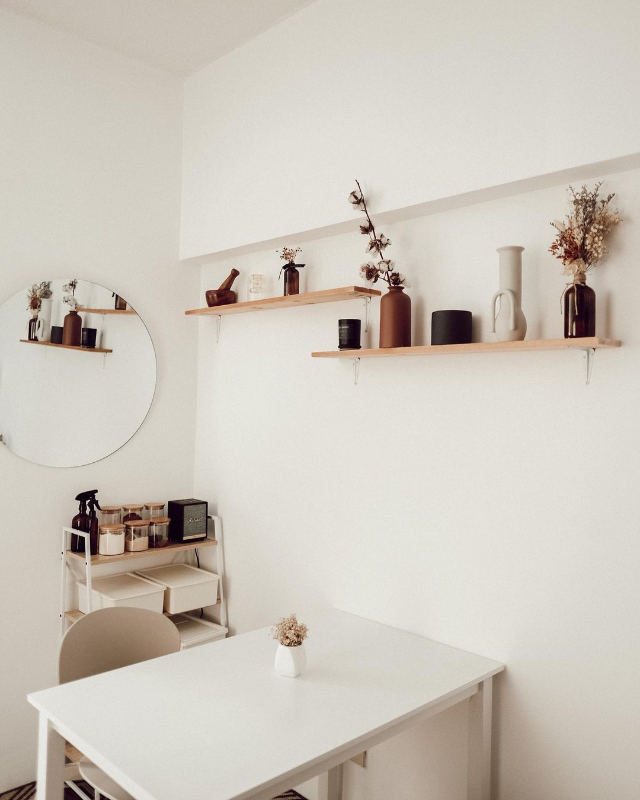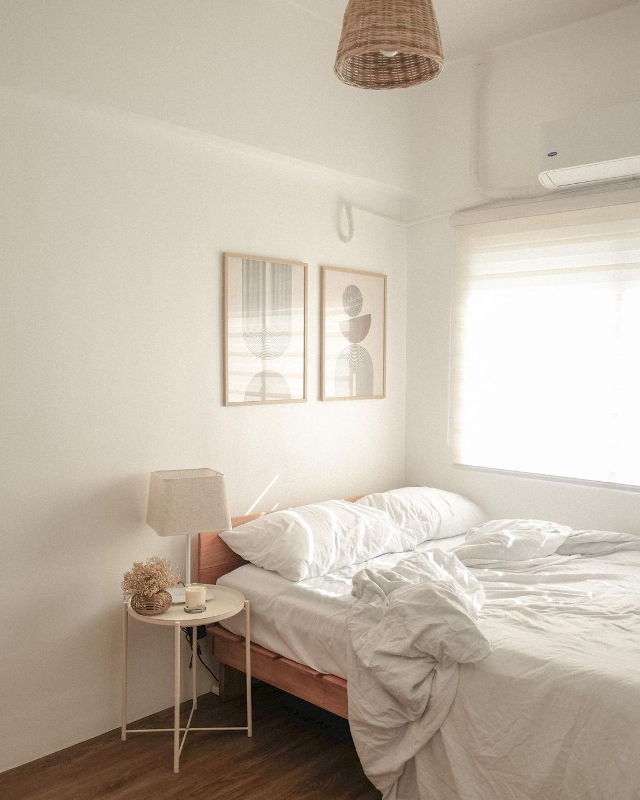 ADVERTISEMENT - CONTINUE READING BELOW
How would you describe your taste in interior design? How were you able to apply that in decorating your space?
"I honestly don't have a specific "taste" in interior design as I love to just play around everytime. I have random phases in my life where I would be attracted to autumn colors and then the next day my room would totally change into an all white aesthetics! It just depends on my mood actually!"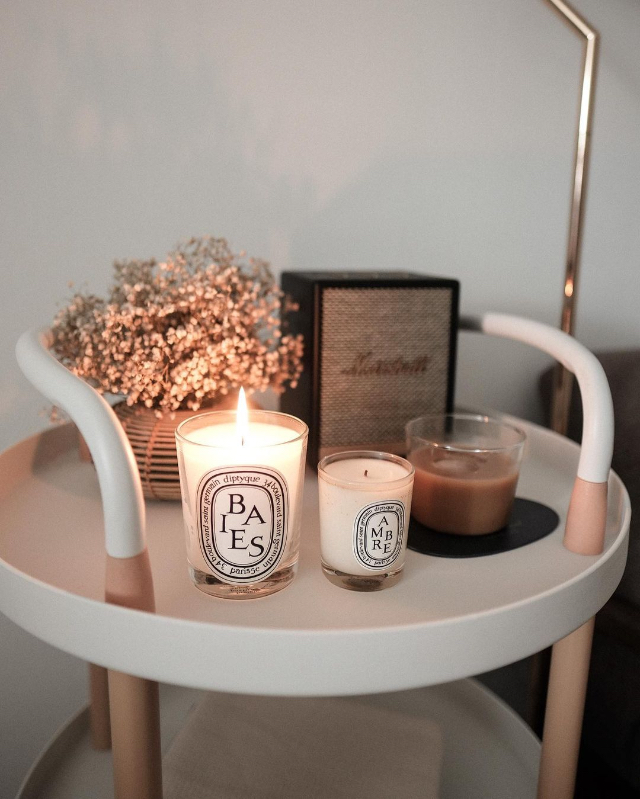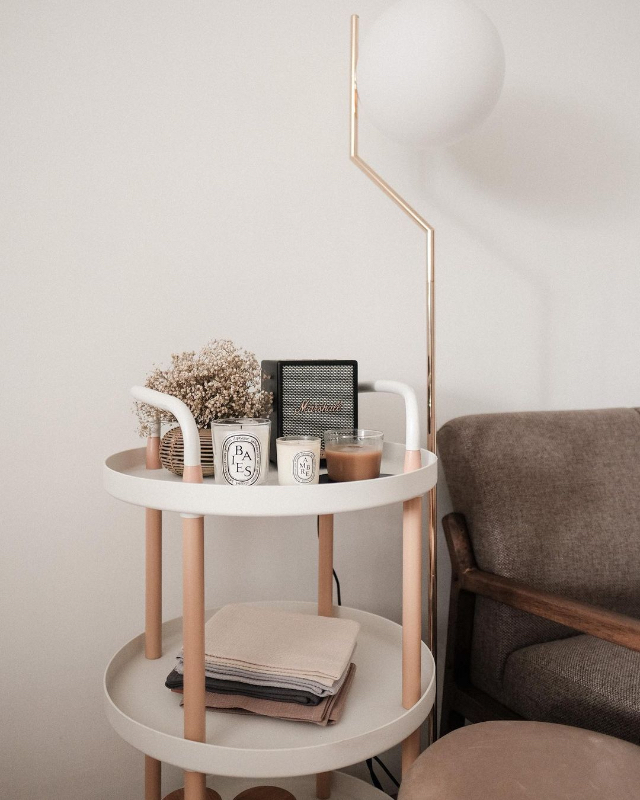 What was your north star in sprucing up your unit?
"For our unit, I made sure every corner had proper functions. We don't have a big space where I can just put whatever decor I want. So I made sure that all the items/furniture I had inside our unit had a major function. Another is that I made sure we will not splurge on any furniture item/piece because it's not our permanent house yet so we just did DIY and upcycled some of our stuff from our old rooms."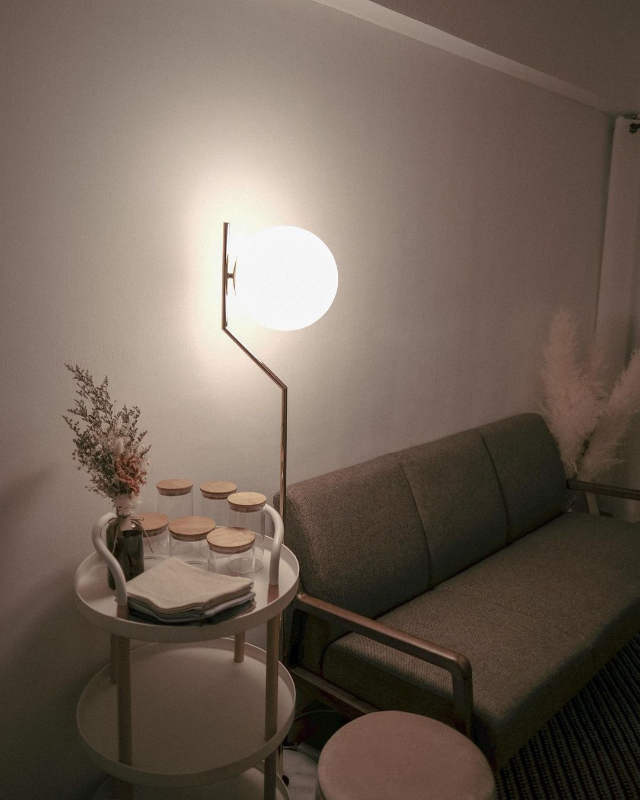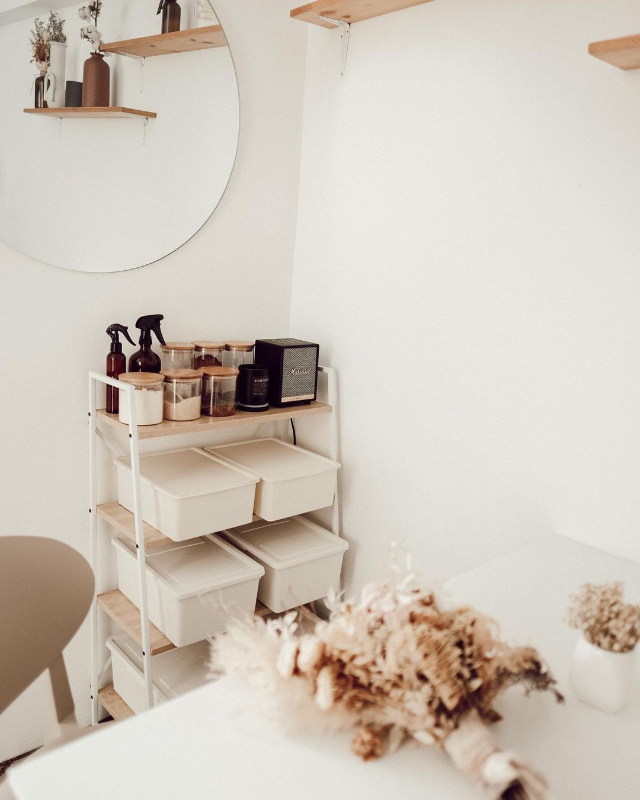 ADVERTISEMENT - CONTINUE READING BELOW
What 5 tips would you give to someone who wants to replicate your home design style, but doesn't know where to begin?
1. "Get rid of all your things that are unnecessary."
"You have to have a clean home to begin with so it's important to declutter before you can design/decorate."
2. "Just stick to a color palette you like.:
"It doesn't have to be all white and wood like ours. As long as you don't mix up too much colors, you're good."
3. "Stick to your budget."
"Upcycle your old furniture. Repainting makes your furniture feel and look new!"
4. Before finalizing your whole mood board, look for inspo around the internet.
"Pinterest has been my all time go-to place when I decorate a space. I also get a lot of inspo from a Facebook page called Home Buddies. It's a Filipino community group so it's easier to get access on any furniture/home item you like online."
5. "Don't go overboard."
"Know when to stop when decorating! (Guilty.)"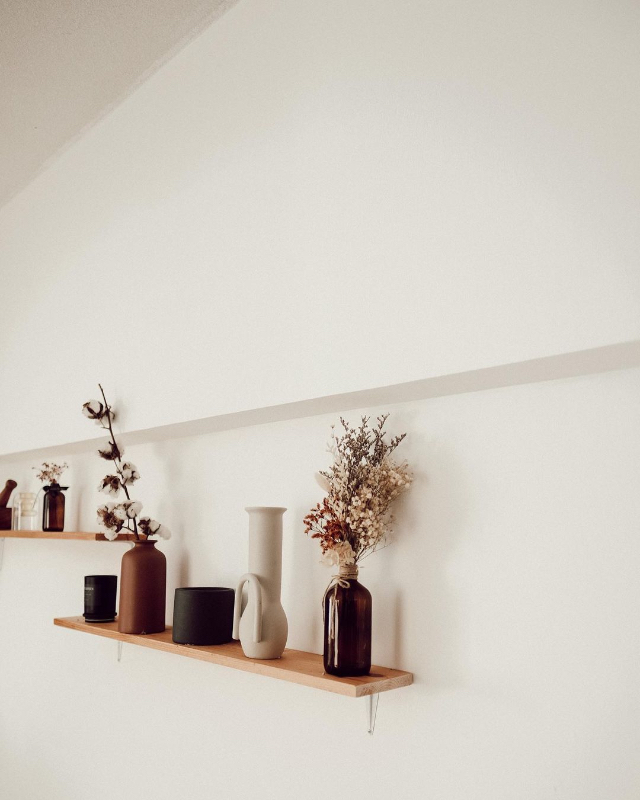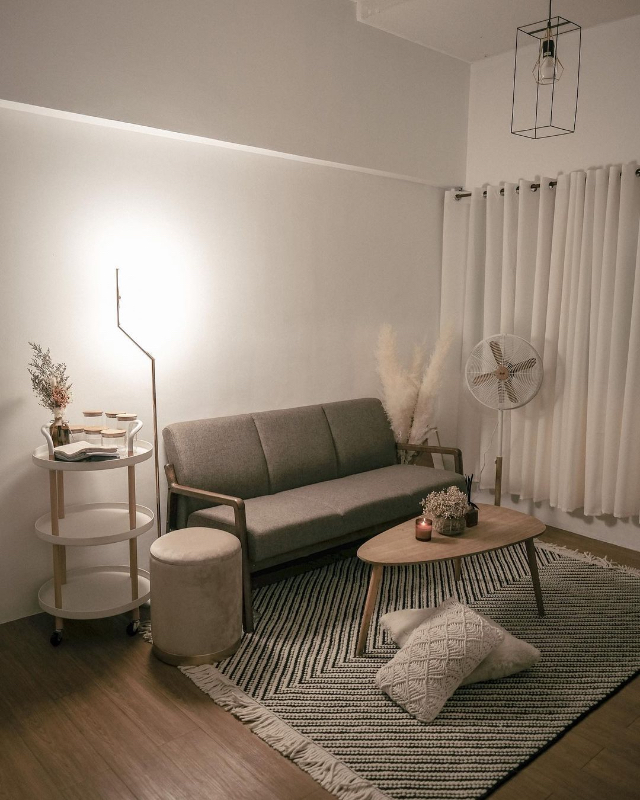 Do you mind sharing the budget you spent for your entire space? What were the challenges in working with this amount? How did you balance function and aesthetic?
"It was initially an office for my online brand so it wasn't like this when we bought the unit. We only spent roughly around P25,000 for the entire redecorating of the unit. We also didn't do any major renovations so we didn't really spend too much. My husband and I personally repainted the walls. We changed the lighting fixtures. Then spent the rest on appliance and small home items. We focused more on the items that were needed to be invested on, like the appliance, the tables, chairs, bed. Not so much on the decoration because you can easily replace and change those."
ADVERTISEMENT - CONTINUE READING BELOW
Could you share with us the places or shops where you got the key items (or your favorites) in this space?
"I always love checking out local furniture stores! Some of my favorites are HMR, (If you don't know this, Google it and visit one of their stores! Promise you'll enjoy!), Mandaue Foam, and various mall department stores. But of course, due to the pandemic, I've been more inclined to shop online. For all my custom made furniture, of course we made it through Phirewood Furniture on IG (our bedframe is from this store). There are also numerous online shops selling home goods so I'm pretty sure you won't have a hard time. Another secret of mine is Facebook Marketplace! I've gotten a lot of items from just scrolling through FB marketplace, what's good about it is you can haggle and actually talk to the owner. Last but not the least is the Facebook group I shared called Home Buddies. You can get a lot of inspo along with actual links from actual homeowners about the whereabouts of their home items!"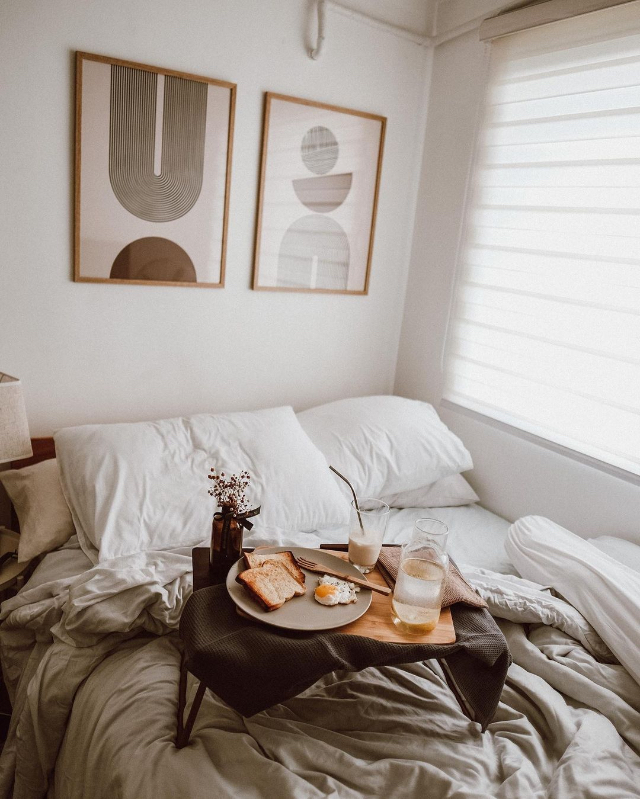 Related Stories from Preview.ph
Hey, Preview readers! Follow us on Facebook, Instagram, YouTube, Tiktok, and Twitter to stay up to speed on all things trendy and creative. We'll curate the most stylish feed for you!