Japan is a food haven for foodies. Their cuisine is so seemingly simple yet bursting with rich, complex flavors. In my short visit to Kyoto, I must admit that I enjoyed the food walk juxtaposed to the Fushimi-Inari Shrine more than the vermillion Torii gates Kyoto is famous for.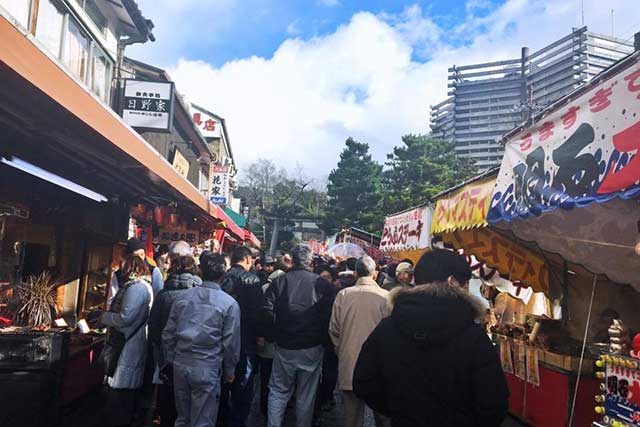 IMAGE Steph Sison
Taking the Keihan Line, I hopped off the Fushimi-Inari Station. In just a few steps, I was already inside the Fushimi-Inari Shrine complex. If you walk towards to your hard left (you can even just follow your nose for this one), you'll find the street food walk packed with hungry locals and foreigners. Mind you, there are a lot of stalls and kiosks to try. So here, I rounded up 15 of the tastiest and cheapest (they go only up to 400 Yen) snacks you can try there. Scroll down to see more!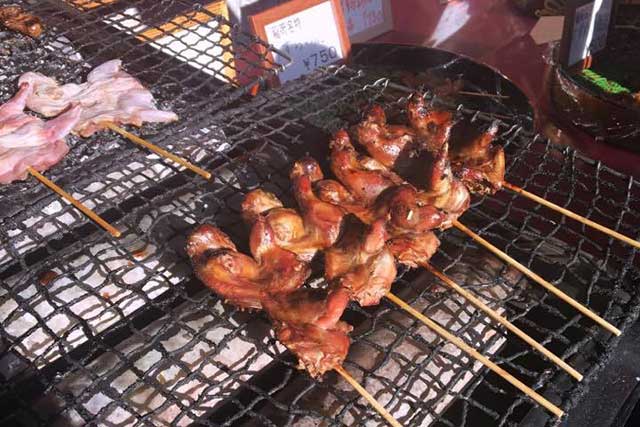 IMAGE Steph Sison
Grilled Quails. At first I thought they were one-day-old chicks that we have here locally, but these are actually barbecued boneless quails.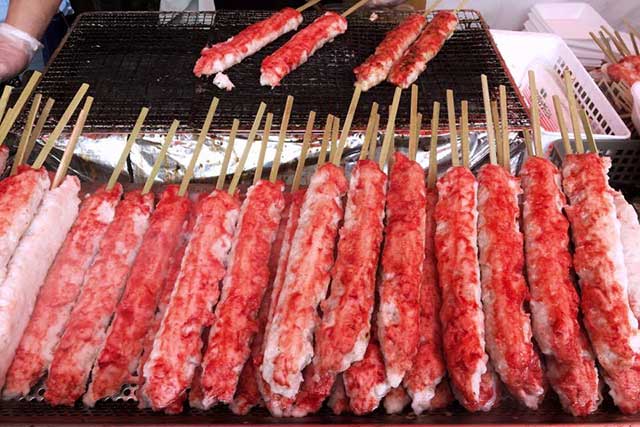 IMAGE Steph Sison
Crab Sticks. They put our Kani sticks to shame. Grilled and seasoned to perfection, these crab sticks are best to have if you're craving some seafood.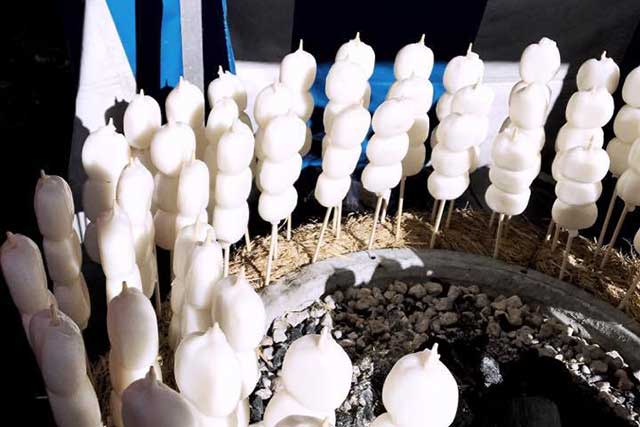 IMAGE Steph Sison
Dango. They may look like marshmallows roasting on a stick but they are actually sticky cakes meant to be glazed with sweet soy sauce. They come in two flavors: the white one is made out of rice and the green one, (no, not matcha) is made out of yomogi or mugworts.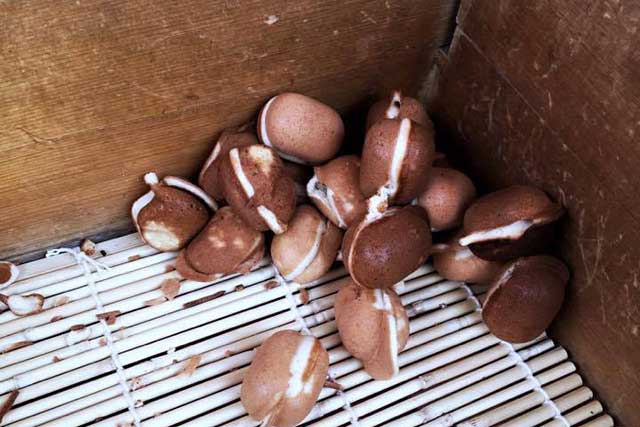 IMAGE Steph Sison
Japanese Egg Waffles. Unlike its Hong Kong counterpart, Japanese egg waffles are filled with custard or red bean fillings.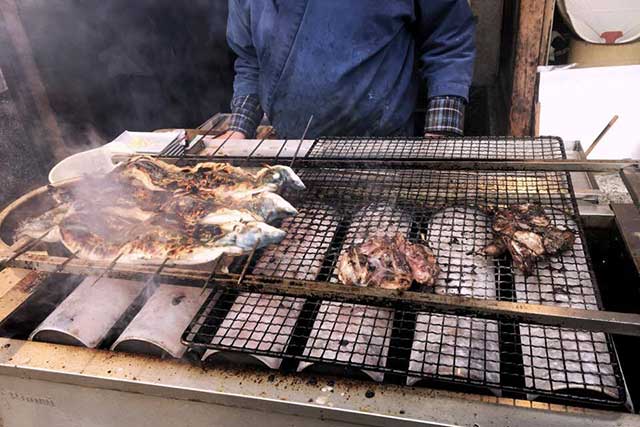 IMAGE Steph Sison
Grilled Eel. The taste depends on the sauce, but texture-wise, it's mostly like chicken (or a really dense fish probably).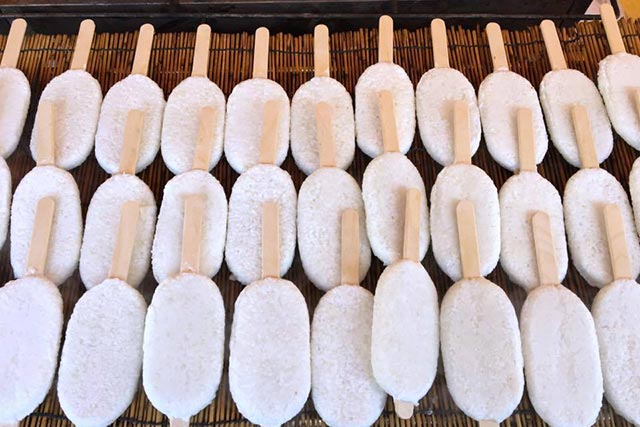 IMAGE Steph Sison
Miso Rice Cake Pops. No, these aren't popsicles. These are rice cakes on a stick to be grilled and then drenched in savory miso sauce.
ADVERTISEMENT - CONTINUE READING BELOW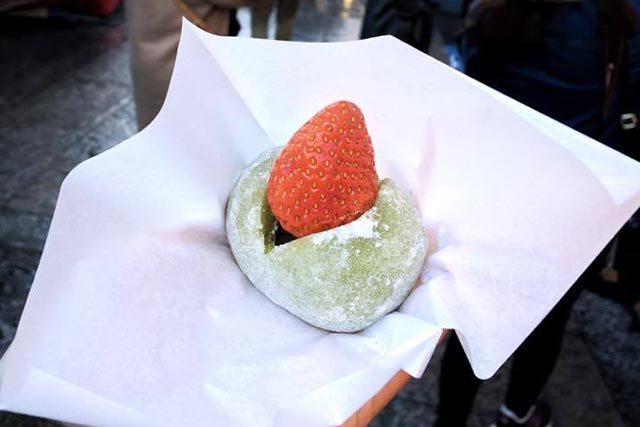 IMAGE Steph Sison
Daifuku. This is the reason why you go to Japan in the first place! This sweet and chewy mochi has matcha filling and is topped with a fresh strawberry. Other mochi flavors include red bean, white bean, mugwort and strawberry.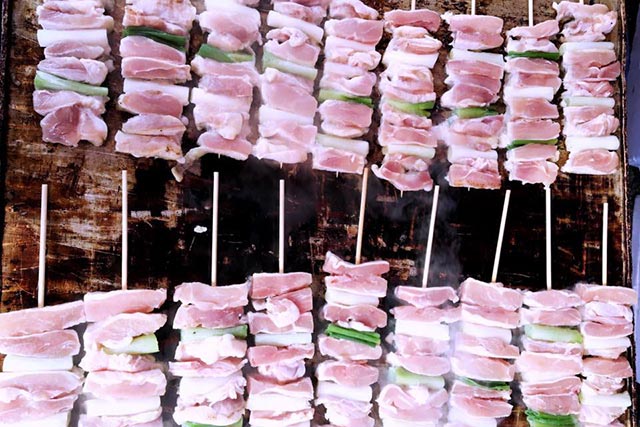 IMAGE Steph Sison
Negima Yakitori. These chicken and scallion scewers make for a simple snack that's full of flavor and oh-so-tender.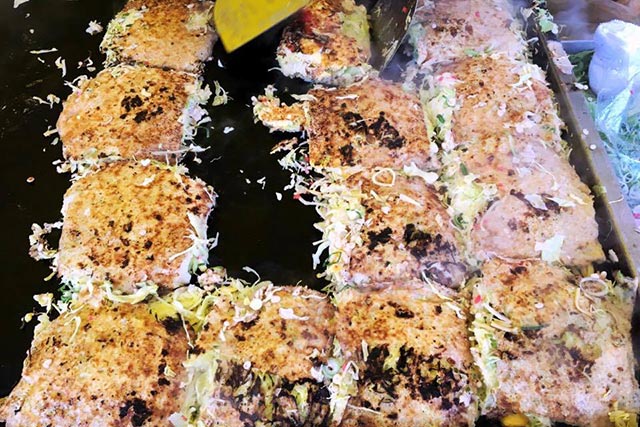 IMAGE Steph Sison
Okonomiyaki. You don't leave Japan without eating one! Kyoto's style is different from Osaka's. Kyoto's rustic style resembles more of a pancake sandwich, unlike Osaka's where the ingredients are piled on an open faced pancake.
IMAGE Steph Sison
Potato Tornado. Two words: Seaweed flakes.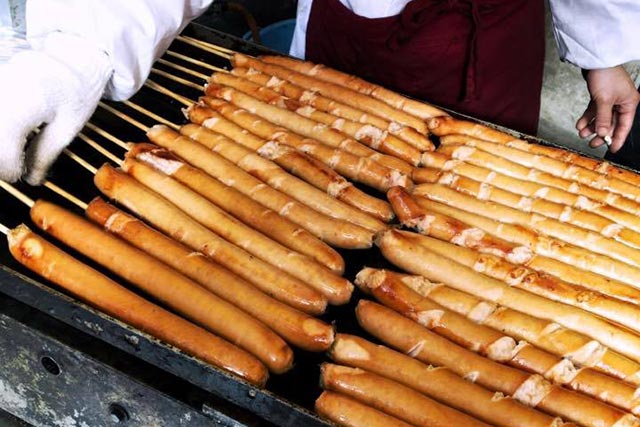 IMAGE Steph Sison
Sausages. I am not fan of wasabi. But on these sausages, I almost cheated on ketchup.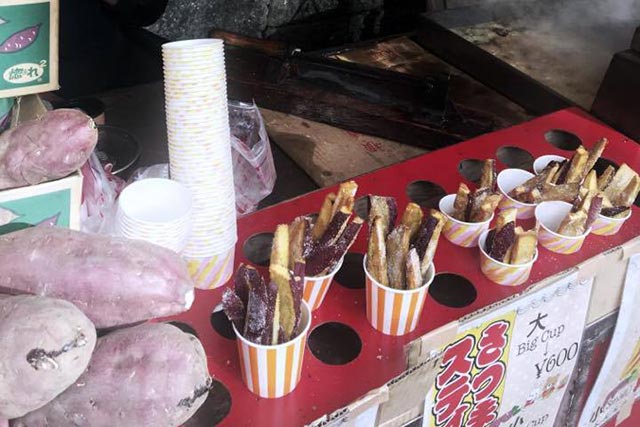 IMAGE Steph Sison
Sweet potato fries. Crispy on the outside but soft once bitten. The Japanese have perfected the art of frying potatoes.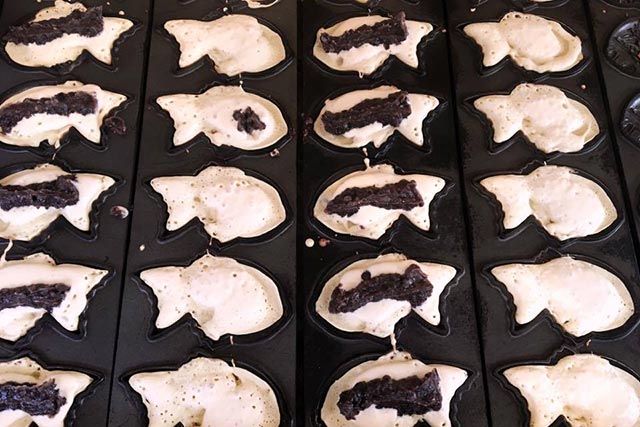 IMAGE Steph Sison
Taiyaki. The famous fish-shaped pastry filled with sweet adzuki bean paste is perfect for those who just want a little sweetness to taste on their palates.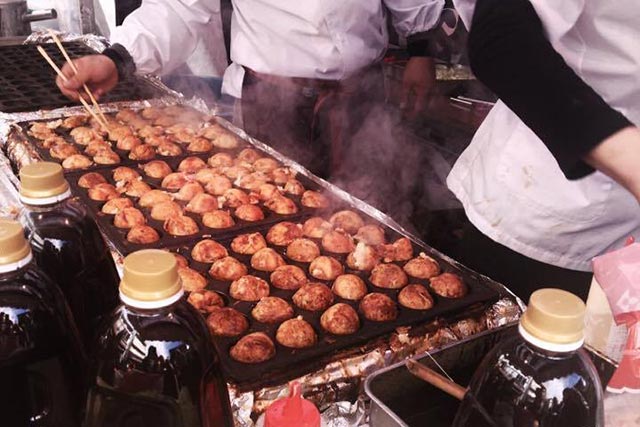 IMAGE Steph Sison
Takoyaki. Octopus tentacles are prepared right in front of you. You're sure to be consuming the best and freshest takoyaki balls!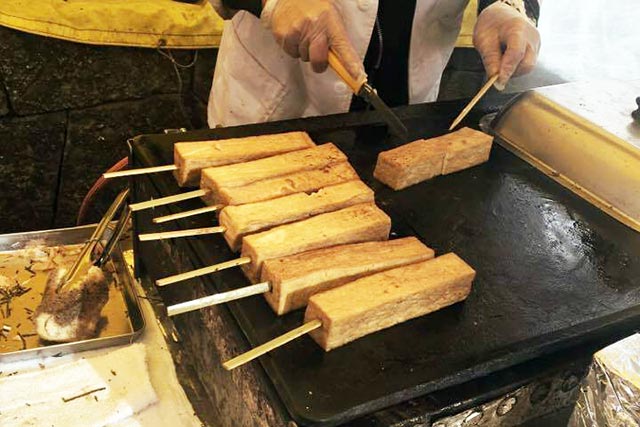 IMAGE Steph Sison
Tofu steak. Grilled and glazed with a special savory sauce, it's one of Japan's cheap but highly-nutritious snacks. Vegan or not, you'll enjoy it!