In one thousand frames per second, James Nares's Street captures the New York urban jungle in its true grit and raw essence.
He captures the New York slice of life that he believes was meant to be appreciated a hundred years from now. His work seemingly freezes 16 hours of footage stitched in one continuous motion, filling the silence in between with ambient music by Sonic Youth's Thurston Moore.
Despite the acoustic accompaniment, Street feels like a silent film. With this in mind, James's work ironically speaks volume that requires no words to be conveyed. Here are five things that you can learn from the film: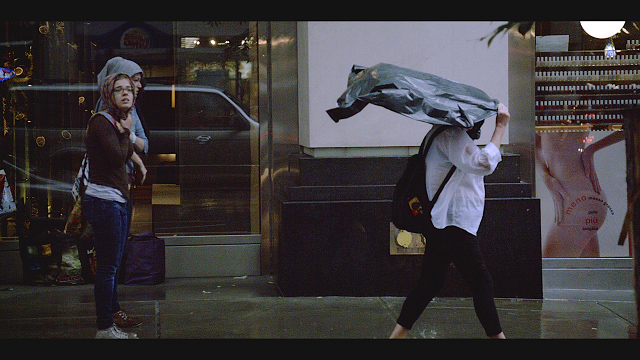 ADVERTISEMENT - CONTINUE READING BELOW
IMAGE James Nares
1. In nothingness, you can find everything.
There's no linear plot line in the film. It's a constant continuum that describes and leads to no resolution or climax. What is intriguing though, is the exaggerated and intensified attention on the small things we would normally take for granted. Like how droplets of rain fall, the direction of a girl's hair stands when the wind blows, or that small smile of satisfaction as one opens up his lunch for the day. On a normal day, these wouldn't have mattered. But when you're suspended in time, you find that the little details are equally important as the grand ones.
2. Life goes on.
With James slowing down New York, we learn that nothing ever really stops. In every action that we do, we advance. Our lives consist of small actions that collectively become one big movement. And so, we continue to shift and change, even at a glacial pace.
CONTINUE READING BELOW
Recommended Videos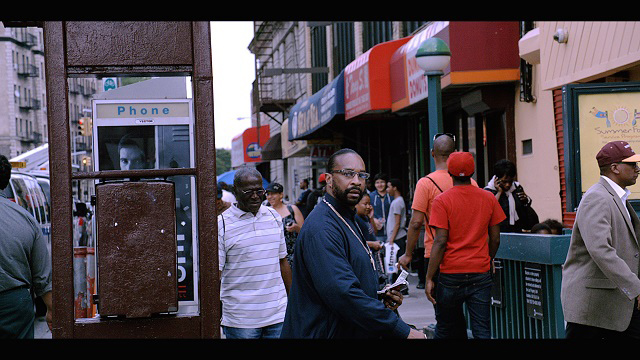 IMAGE James Nares
3. In a city full of crowd, you can still feel alone.
The film also seems to be voyeuristic in nature. We are surrounded by life but don't seem to live it. Instead, we carefully observe from an outside perspective. In a sense, it is analogous to our lives now in the presence of social media. There are billions of people around us yet we still feel isolated in our own solitude. The film makes you feel the intensity of being alone hence bringing forth an electric feeling of connection when someone notices the camera and stares directly into the lens, and by extension into your eyes.
ADVERTISEMENT - CONTINUE READING BELOW
4. Everyone is just trying to find their own way.
James's film may not intentionally a political one but it highlights a relevant and significant value that the world right now is missing: equality. The camera follows the streets of Manhattan, from uptown, to downtown, through Harlem and parts of the Bronx. It traverses many places in the melting pot that is New York. Noticeably, there's no glamorous juxtapositions of the well-off from the the poor. It just follows through the normal flow of life with people in it. Whether you're in a suit or carrying your house in a trash bag, everyone is caught in the equalizer of this film: the camera trained at a constant and equal eye level.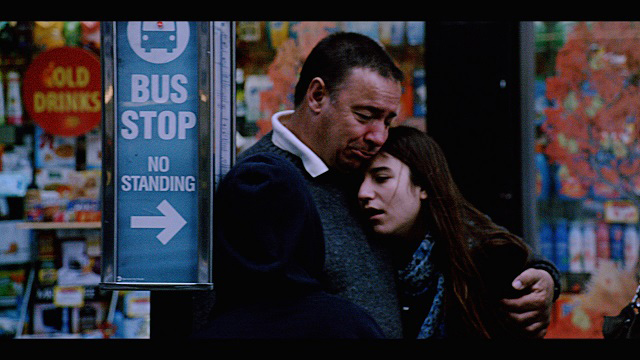 ADVERTISEMENT - CONTINUE READING BELOW
IMAGE James Nares
5. We leave a mark in the world.
This film is a reminder that even when we feel insignificant, we still matter; we leave a footprint. And no matter how small this may be, we still have changed and dented the world and it wouldn't be the same again without us.
Essentially, we are all arrested in time, moving in a unified mass choreography that thrives in diversity. We may be different in so many ways, caught in our own theatrical spectacles, but we are still connected in the panorama of life.
Not many would appreciate this film as critics consider it as a relic. It's a documentation of life that was, meant to be reviewed in retrospect. But then again, isn't the future already today?
James Nares's Street film has been shown at New York's Metropolitan Museum of Art, the Wadsworth Museum of Art in Connecticut and Saint Louis Art Museum, and featured in well-known publications such as the New York Times and The New Yorker.
ADVERTISEMENT - CONTINUE READING BELOW
In celebration of National Arts Month, the film will be shown at the Ayala Triangle Gardens until February 19, daily from 12 noon to 2pm and 5pm to 9pm.
Related Stories from Preview.ph
Hey, Preview readers! Follow us on Facebook, Instagram, YouTube, Tiktok, and Twitter to stay up to speed on all things trendy and creative. We'll curate the most stylish feed for you!