In the spirit of highlighting Filipino pride this month, we put the spotlight on a local artist's inspired rendition of Disney princesses. James Claridades, an illustrator for a book app for kids, reimagined fictional characters wearing traditional Filipiniana costumes.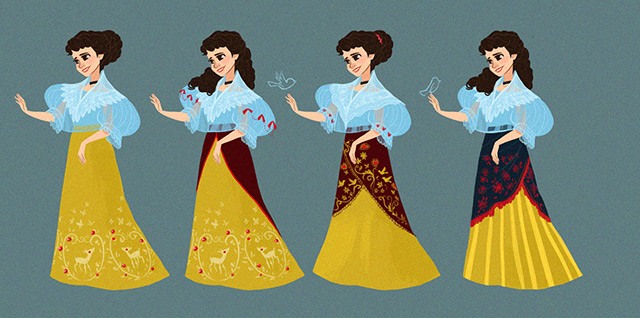 IMAGE Courtesy of James Claridades
In an interview with Preview, James explained the idea behind his illustrations. "We don't have Filipino Disney princess and I really wanted to create one. For now, I'm playing with the idea of what Disney princesses would look like as Filipinas," he revealed. "It was a chance for me to share our culture by combining it with the characters we loved as a kids. It was also fun for me to recreate their stories through the small details of their Filipino costumes."
While the idea sparked back in 2014, it was only the following year that James was actually able to create his first set of illustrations, just in time for CCP's Beauty and the Beast musical.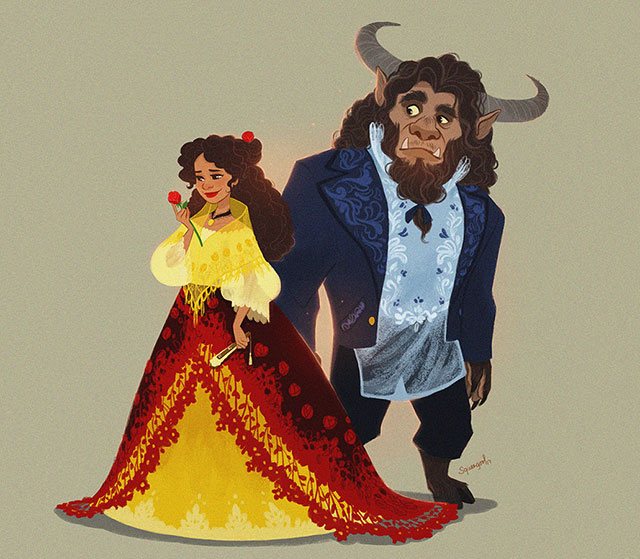 ADVERTISEMENT - CONTINUE READING BELOW
IMAGE Courtesy of James Claridades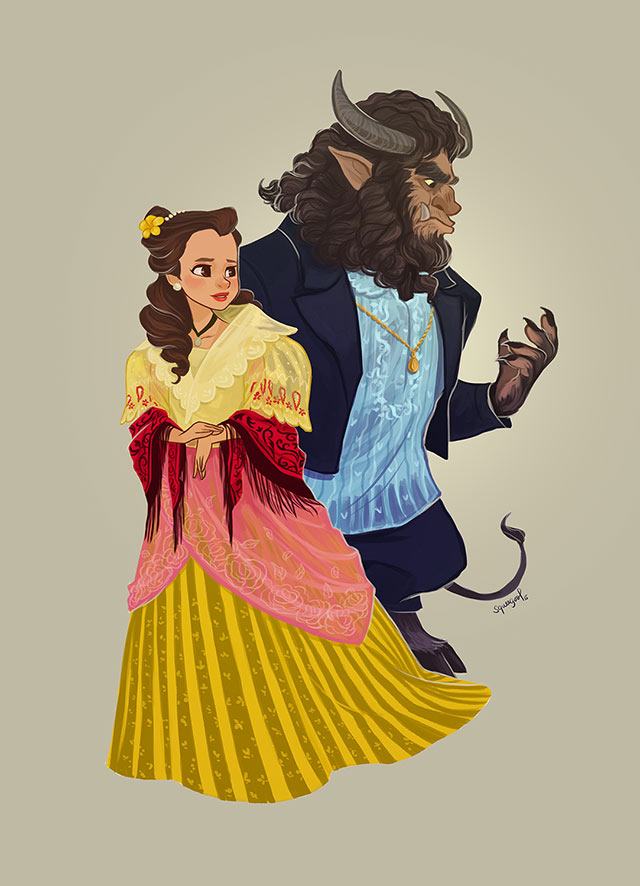 IMAGE Courtesy of James Claridades
"During that time, I was also into the Spanish and American colonial period as a genre for my drawings. That gave me the idea of Belle in baro't saya and Beast with carabao features wearing barong," James recalled. "It was a hit when I gave it as a souvenir to the cast of the show and that pushed me to research and create more Filipino versions of Disney princesses."
IMAGE Courtesy of James Claridades
Among his creations, James also revealed that his favorite is his rendition of Snow White. He drew the beloved character as a Filipina mestiza, which he believed was fitting for his series. He explained, "We Filipinos tend to have that mentality; we are so obsessed with white skin and foreign beauty, especially during the colonial period. I really think that adding historical elements made them more believable."
ADVERTISEMENT - CONTINUE READING BELOW
See the rest of his work below!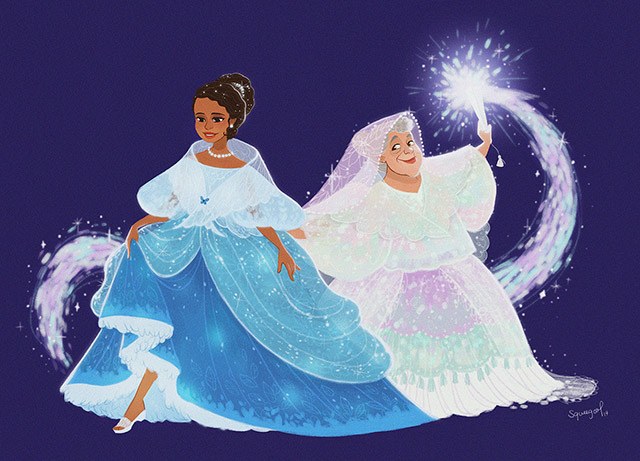 IMAGE Courtesy of James Claridades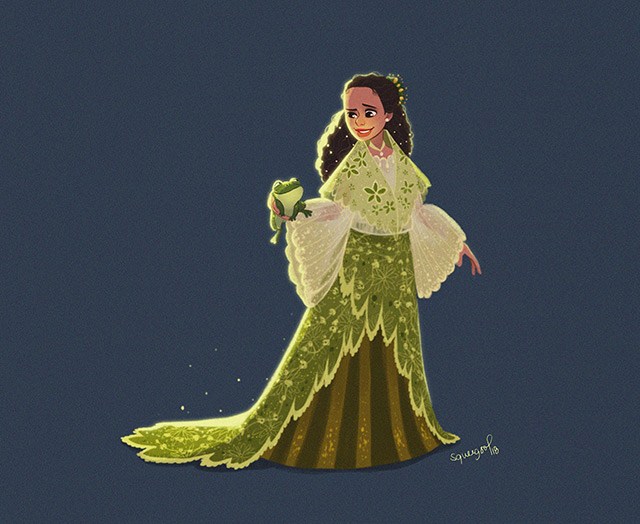 IMAGE Courtesy of James Claridades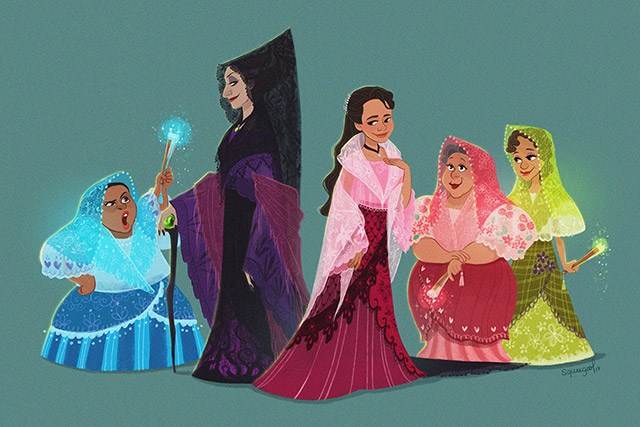 ADVERTISEMENT - CONTINUE READING BELOW
IMAGE Courtesy of James Claridades