Books are my best escape. Okay, I'll be honest and say books, films, and TV shows. My love for books was awakened by the desire to be like my mother, whose collection of books was a sight to behold. This was before the time of the Kindle so everything was printed on paper, hard bound or paperback. She loved her adult romance novels by Harold Robbins and Sidney Sheldon.
I started with Sweet Valley High and Nancy Drew and eventually started reading my mother's Sidney Sheldon books, which I became obsessed with—I believe I've read all of his books. Do I remember them? That's a different story! Books proved to be the best way for me to be taken to a world far better than mine. To this day, fiction is my poison. Let me share with you some of the most potent novels that have captured my heart or mind and in some cases, even my soul.
ADVERTISEMENT - CONTINUE READING BELOW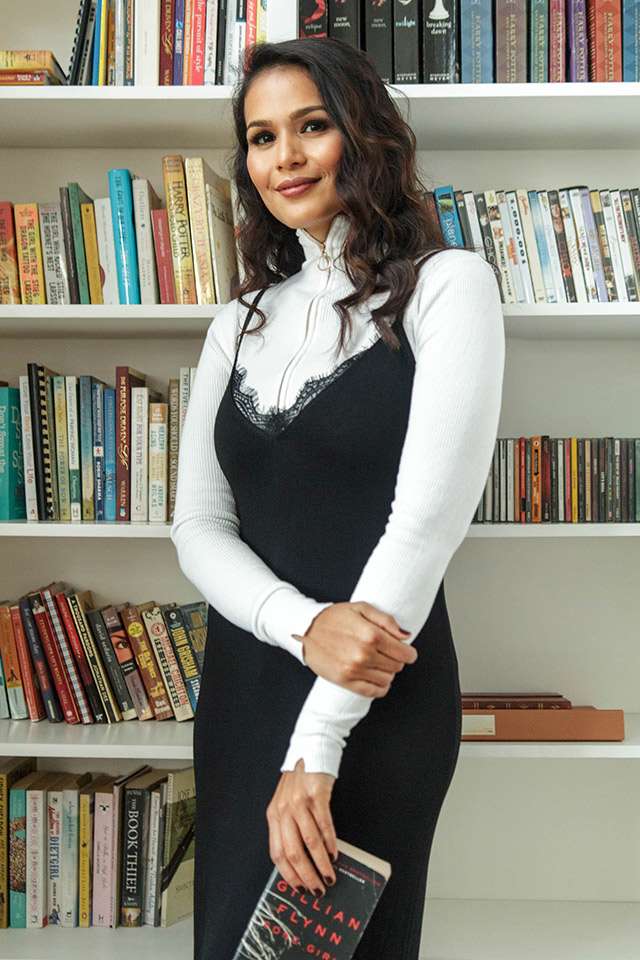 IMAGE JL Javier
Norwegian Wood by Haruki Murakami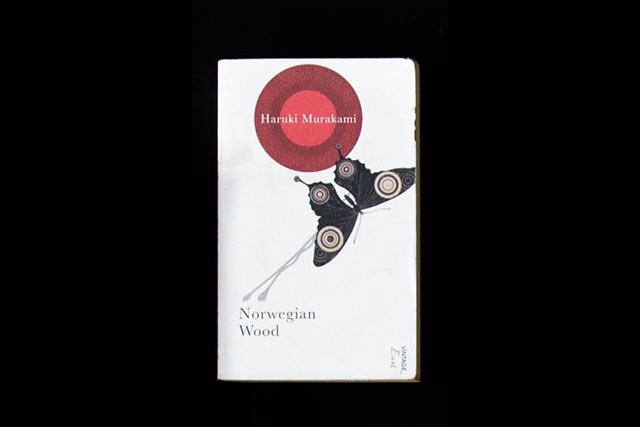 CONTINUE READING BELOW
Recommended Videos
IMAGE JL Javier
This was my first Murakami read. I love almost everything Japanese and this was a page-turner about the coming of age of a young man and his relationship with two different women.
Millennium Trilogy: The Girl with the Dragon Tattoo, The Girl Who Played with Fire, The Girl Who Kicked the Hornet's Nest, all by Stieg Larsson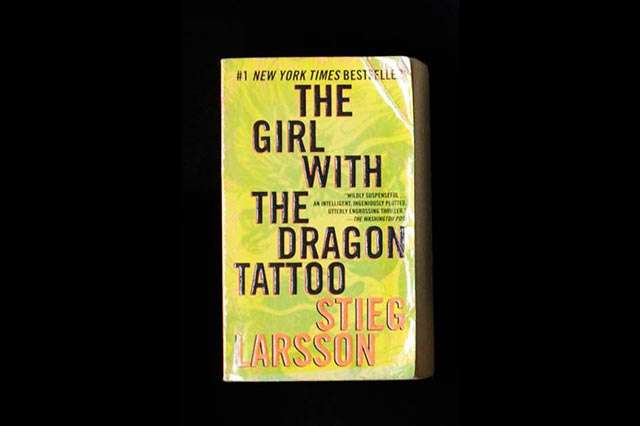 ADVERTISEMENT - CONTINUE READING BELOW
IMAGE JL Javier
These books hold a special place in my heart because I got back into reading in 2009 because of them. Side note: I actually stopped reading books for a few years. Too tired from work (taping Encantadia and doing a film and hosting a public service show), I couldn't read a few lines from a book without falling asleep. I basically lost the desire to pick up a book. This was when I realized that reading is a habit that you merely just have to keep doing. I lost the habit for a while but I found my way back to it and this series is one of the reasons why I started to love books again. It was also the time when I realized that, when it comes to books and films, psychological thrillers are my favorite.
The series is a story about a journalist/publisher named Mikael Blomkvist who was hired by a rich CEO to investigate his granddaughter's death, together with brilliant computer hacker Lisbeth Salander (aka The Girl with the Dragon Tattoo. She may be small but she is someone people shouldn't mess with!). We follow the story as it unfolds in this three-part series. It was so hard to put the books down!
ADVERTISEMENT - CONTINUE READING BELOW
The Outliers by Malcolm Gladwell
IMAGE JL Javier
I don't read a lot of nonfiction but this is one of those nonfiction books that made a huge impact on me. It examines and discusses the factors that come into play for people or groups with high levels of success. My biggest takeaway was the 10,000 hour rule which simply means if you do something for that amount of time, you'll definitely be good at it! Clock in your hours and you'll get good results.
ADVERTISEMENT - CONTINUE READING BELOW
Like Water for Chocolate by Laura Esquivel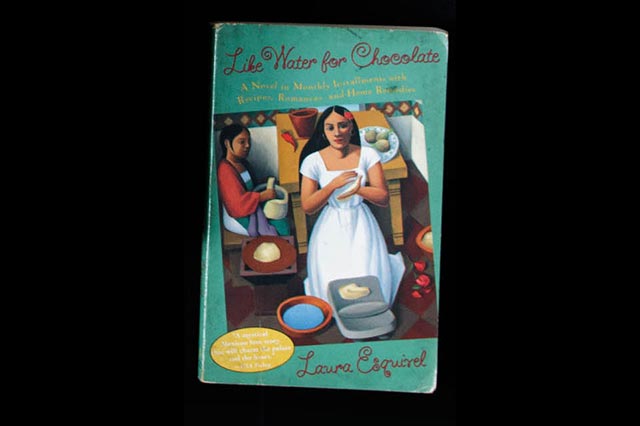 IMAGE JL Javier
I normally read the book first before watching the film but in this case, I saw the film first. The film was so good that I knew I had to read the book! I probably watched the film when I wasn't even an actress yet, so think circa late 90s or early 2000s.
ADVERTISEMENT - CONTINUE READING BELOW
This is a story about Tita, the youngest daughter in a family who was never allowed to love or get married because the family tradition was for the youngest child to take care of her mother until her death. She falls in love with a man named Pedro who eventually marries her sister. All the repressed emotions are felt and tasted in Tita's cooking as this is the only way she can express herself. The book and the film were both so sensual, it was a great experience getting lost in the burning heat of the passionate scenes.
Eleven Minutes by Paulo Coehlo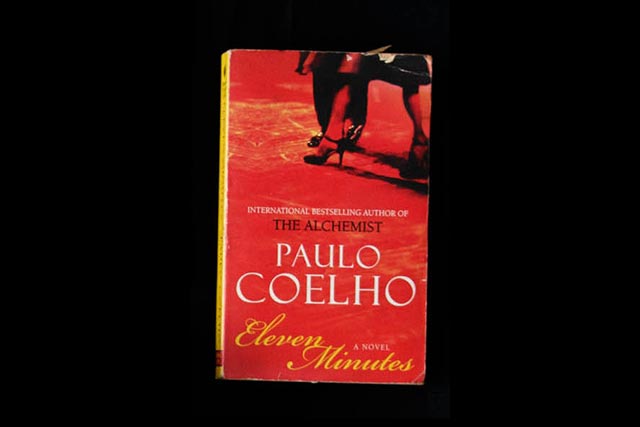 ADVERTISEMENT - CONTINUE READING BELOW
IMAGE JL Javier
I actually became a fan of Paulo Coehlo after reading The Alchemist! Eleven Minutes is a story about finding true love in a dark world of sex and prostitution (with references to sadomasochism). This is one of those books that shaped my idea of passion versus peace. Do you go for a life filled with passionate sex or a life filled with love and sex in the context of love which, in the book, is described as sacred sex?
The Fault In Our Stars by John Green
ADVERTISEMENT - CONTINUE READING BELOW
IMAGE JL Javier
So I heard about a popular young adult book, but I wasn't into reading stuff from this genre. Still, I gave it a chance and was really hooked! It was definitely an easy read. The thing with young adult stuff is that it takes you back to that time in your life. This book was a good balance of humor, romance, and tragedy. Hazel Grace Lancaster and Augustus Waters meet at a support group for people with cancer, finding love and dealing with their conditions in the best way they can. Prepare a box of tissue for this one.
Room by Emma Donoghue
ADVERTISEMENT - CONTINUE READING BELOW
IMAGE JL Javier
It took me two tries before I got into the book because I initially had a hard time reading it in Jack's 5 year old perspective. On the third try, I couldn't put it down. Continuing my fascination with psychological thrillers/dramas, I was engrossed in the story of Jack, a 5-year-old who was born and raised by his Ma inside Room. They plan to escape from Old Nick who holds them captive and controls the Room. This was inspired by the story of Joseph Fritzl (google it! So disturbingly mind blowing!).
Etiquette for Mistresses by Julie Yap Daza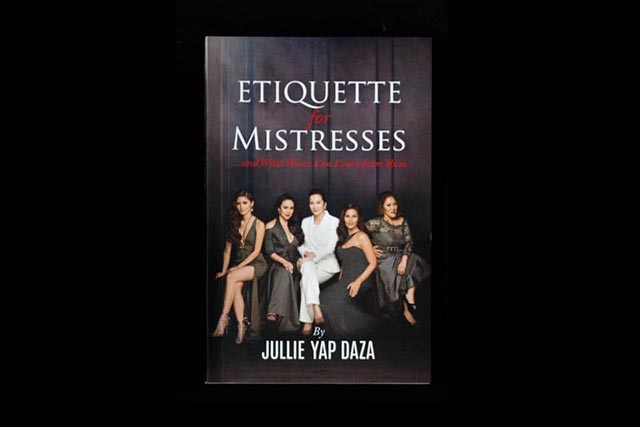 ADVERTISEMENT - CONTINUE READING BELOW
IMAGE JL Javier
I love this book because I'm on the cover! Hahaha! Seriously though, this was such an eye opener on the secret lives of mistresses without meaning to glorify them, simply telling their tales. With or without the book (and film) this reality exists in the Philippines, in Asia, in the world!
Gone Girl by Gillian Flynn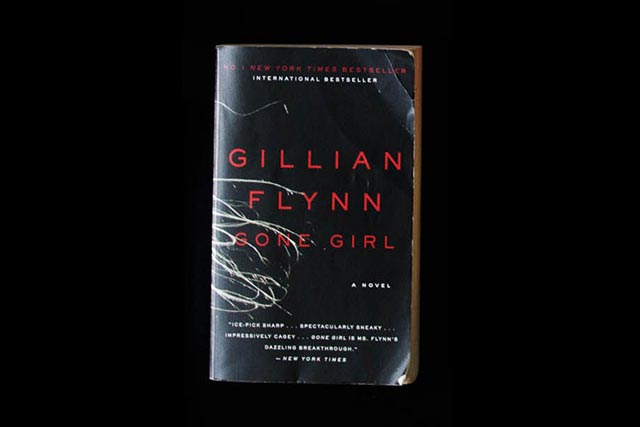 ADVERTISEMENT - CONTINUE READING BELOW
IMAGE JL Javier
My love for psychological thrillers continues with this page turner. I was in Fully Booked and this was recommended to me. It just came out and not a lot of people knew about it yet. I was pulled into the story of a couple whose relationship seemed like a perfect one and the wife, Amy Dunne, disappears and evidence points to her husband Nick. We slowly realize that the marriage was not what it seemed. Somewhere along the way, the marriage died and I love how manipulative Amy is to come up with such a twisted plan to get back at her husband. One of my dream roles! The movie is also fantastic—one of the rare times when the film is actually as good as the novel. David Fincher is a psycho-thriller master! I'm such a fan that I'm getting kilig just writing this!
The Little Prince by Antoine De Saint-Exupery
ADVERTISEMENT - CONTINUE READING BELOW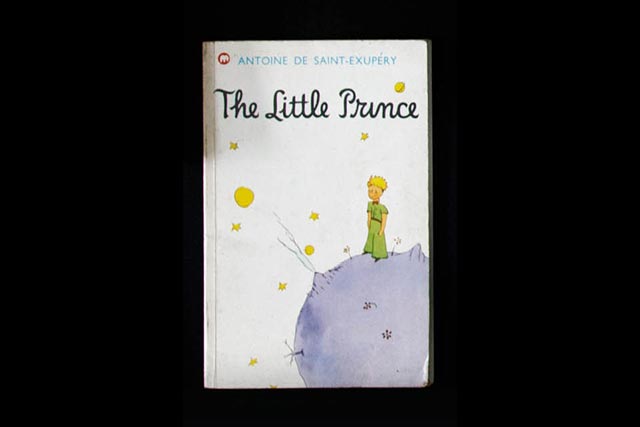 IMAGE JL Javier
One of the best selling books of all time, with good reason. It is a simple story of a pilot whose plane crashes and alerts a prince who tells him stories of people/characters that he has met in his life and the lessons that were learned along the way. It is a story of friendship and love and loss. Often labeled as a children's book, it is actually a social commentary by Saint-Exupery. Instead of using adult tones, he wrote to appeal to the imagination of kids and kids at heart. We can truly learn a thing or two about life in this book filled with nuggets of wisdom.
ADVERTISEMENT - CONTINUE READING BELOW
One of my favorite lines from the book is said by the Fox: "One sees clearly only with the heart. What is essential is invisible to the eye." It's something that has helped me cope in an industry that may be considered shallow and very materialistic. *looks at collection of shoes* I think it's time I read this book again...
Related Stories from Preview.ph
Hey, Preview readers! Follow us on Facebook, Instagram, YouTube, Tiktok, and Twitter to stay up to speed on all things trendy and creative. We'll curate the most stylish feed for you!