When I first learned about the Archie's TV show, I was skeptical. Because even if I am a child of the 90's, I personally saw it more as a novelty during school book fairs than a cultural marker. But just after watching its very first episode, I was hooked. This seems to be the fashion girl's—or boy's—newest boob tube obsession since Gossip Girl.
The pilot of Riverdale begins with a narrator and a murder. Jughead, played by The Suite Life's Sprouse twin, is the POV heard throughout the series, a la GG. The deceased is Jason Blossom whose twin is the ruling monarch of Riverdale High's social strata. Captain of the River Vixens, the school's cheerleading squad, Cheryl Blossom plays the role of a slightly psychotic bereaved sister to the hilt, using it to extend her power—only to meet her match in new girl, Veronica Lodge. The New York native forms an unexpected alliance with blonde girl-next-door Betty Cooper. Together the sophomores navigate the overdramatic waters of high school with their gay BFF, Kevin Keller. Now where's Archie Andrews in all of this you may ask? The comic book namesake finds himself caught in a difficult position between love, friendship, and doing the right thing.
ADVERTISEMENT - CONTINUE READING BELOW
Stop here; spoilers (and even more questions!) ahead.
ARCHIE ANDREWS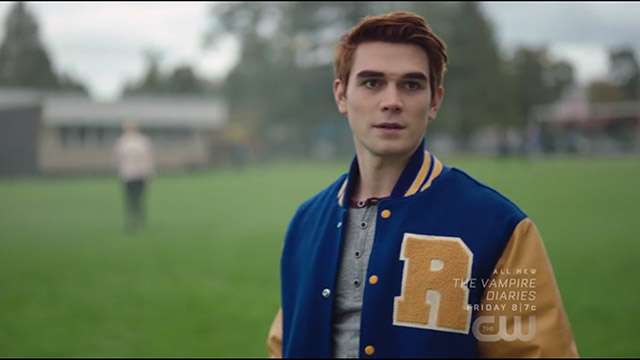 IMAGE CW/Riverdale
"Game changer: Archie got hot! He's got abs now," are the first words uttered about Archie, and the whole town—football teammates and potential lovers alike—has taken notice of his improved physique. Over the summer, he worked for his dad's construction business, which (1) he's destined to inherit, (2) he survived the banality of by writing songs, which is his newfound passion and (3) is responsible for getting him ready for the football season. These three things (family business, music, and football) all compete for his time that he barely registers his childhood best friend Betty's admission of love—twice! It's easy to see that Archie has his eye on a number of somebodies; one of them is even supposed to be off-limits. But underneath the henleys and the iconic varsity jacket, it seems as though Archie just wants to stick by his principles, even if he sometimes needs a little reminding from his friends. Ahem, Nate Archibald the Lothario jock with a heart of gold, ahem!
In the tradition of CW teen dramas, the parents, too, must have their fair share of history. In Riverdale, Fred Andrews used to date Veronica's mom. Watch out, Hermione, he might be single again, but he's a savage.
The not-so-burning questions: How will Archie hurt Betty again? How will he continue to torture himself for his art (or for our viewing pleasure)?
BETTY COOPER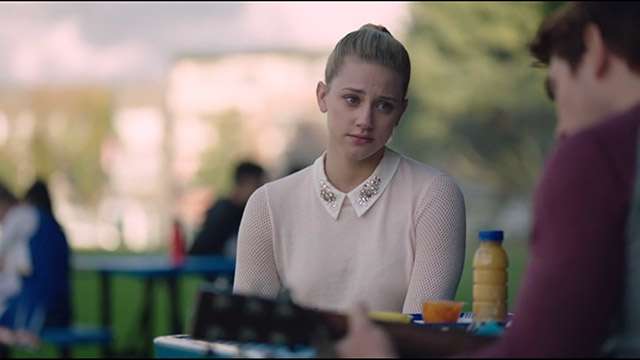 ADVERTISEMENT - CONTINUE READING BELOW
IMAGE CW/Riverdale
Ironically, the resident good girl Betty is first shown half-naked in a sweet pink Natori lace bra with a boy in her room, albeit he's gay. She constantly struggles to appear perfect on so many fronts—school, college applications, extracurriculars, friendships, bullies, parents and Archie—that it's only a matter of time before she caves under the pressure of it all. This version of Betty has anger management issues that are often directed inwards—she clenched her fists so tight that they drew blood—but someone manages to bring out the fire in her and she becomes utterly terrifying, if not unhinged.
Definitely not Serenda Van Der Woodsen, here is one blonde whose life doesn't come easy. Behind the trademark high ponytail befitting a perky cheerleader is a closet so full of skeletons that even her family's signature inoffensive pastels cannot hide. Her tiger mom Alice Cooper hates virtually everyone in town: Archie, the Lodges, and most especially the Blossoms. So what does she do? She reports on her first-born daughter's ex-boyfriend's death, bribing the coroner to spill the details of the autopsy. If that isn't #bias, alternative truths, and yellow journalism, then I don't know what is!
ADVERTISEMENT - CONTINUE READING BELOW
The not-so-burning questions: Is Betty taking Adderall because she suffers from ADHD or is her mom only pushing her to better her academics? How come Betty has never seen her sister Polly since she's been banished to a group home?
The burning questions: Just how far will Betty go to keep up appearances? Better yet, how long will it take before she unravels?
VERONICA LODGE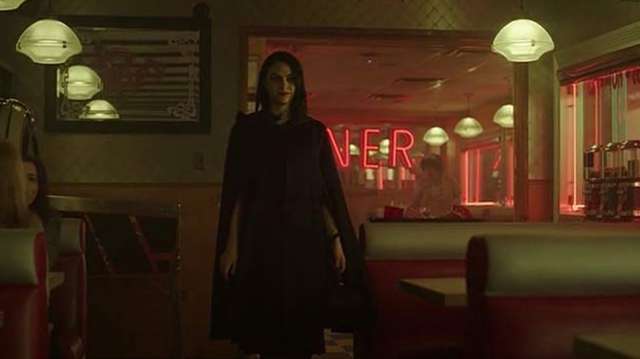 ADVERTISEMENT - CONTINUE READING BELOW
IMAGE CW/Riverdale
Veronica favors dark colors like any urbanite stereotypically would. We first see her as she steps out of a black limousine having just arrived in Riverdale. Decked in pearls, she is wearing lace-up cage heels and a dark aubergine tea-length dress with a matching manicure and a bright red lip. Despite twinning with her mother's black Hermes, the Lodges are now broke—or making do with a tiny fraction of what they're used to anyway. The patriarch Hiram Lodge is on trial for fraud and embezzlement and all their properties are tangled up in the investigation, except one that is under Hermione Lodge's name.
The New Yorker knows her culture and casually drops references like easter eggs to display her taste and wit. After getting knocked down a few pegs by life itself, Veronica tries a change of heart to go with the change of environment. Her first steps are befriending Betty and displaying a mysterious fealty to her by momentarily foregoing Archie and even going toe-to-toe with Cheryl at cheerleading tryouts. Veronica is surprisingly self-aware and immediately comes clean about her mean girl tendencies which she hopes to leave behind. And in case you're wondering, she only dons a headband—a thin, unadorned blue number—to matches her cheerleading uniform. It's nothing like Blair Waldorf's.
ADVERTISEMENT - CONTINUE READING BELOW
The not-so-burning questions: If the Lodges really did not have enough money to go around, how did Veronica afford to have a small box of cupcakes flown in from NYC? And if they already have that bag of cash, why does her mom need to work as a waitress at Pop Tate's Chok'lit Shoppe?
The burning question: Is V really a bad girl gone good or is it all just an act?
CHERYL BLOSSOM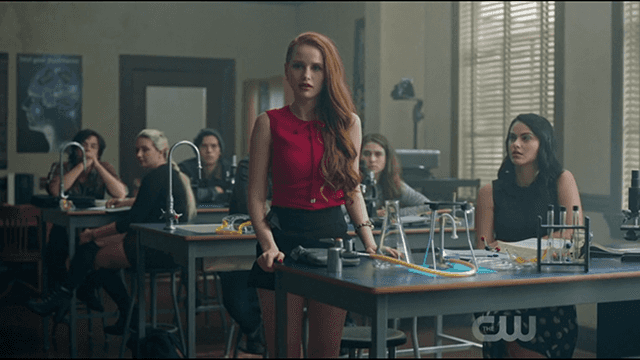 ADVERTISEMENT - CONTINUE READING BELOW
IMAGE CW/Riverdale
If anyone has The Little Mermaid's perfect red hair, it's Cheryl. Being the daughter of the wealthiest family in Riverdale apparently has it perks, like always looking coiffed and pressed to perfection, and never needing to respectfully talk to people. When not clad in romantic old-world dresses, she's seen in cropped tops and high-waisted hotpants with a predilection for sparkly brooches. Her appearance and the calm clipped lilting tones of her voice are all foils that complete the veneer that hides the power-hungry psychopath that lies underneath.
The girl is so far out that she is the only one in the team to have her yellow-and-white baseball tee cropped. It speaks of her privilege but also the level of perfectionism, which could rival Betty's. Speaking of something she shares with the blonde, even Cheryl is on the outs of Jason's love life, not fully knowing the story and bitter end of his relationship with Polly.
ADVERTISEMENT - CONTINUE READING BELOW
The not-so-burning questions: If Cheryl is supposed to run the social scene of Riverdale High though, then why does Veronica get more screen time during cheerdance routines? How are we supposed to believe her power when she went down in a verbal showdown that didn't even last two minutes?
The burning questions: What were the twins doing in the river that morning? Where did Jason go that he was supposed to return? What is Cheryl guilty of? What's the real score between Polly and Jason? And ultimately, who shot Jason and why?
JUGHEAD JONES III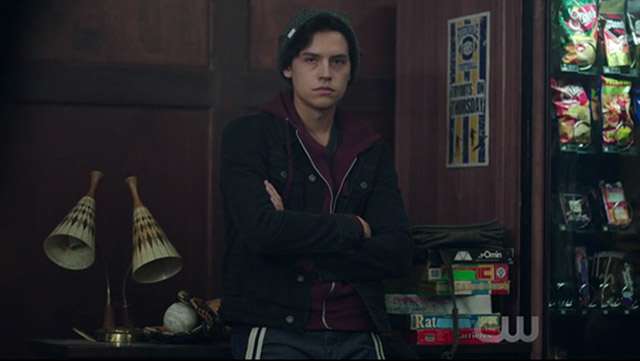 ADVERTISEMENT - CONTINUE READING BELOW
IMAGE CW/Riverdale
The series narrator chronicles the events of the summer in a novel, which he is presumably reading from. Because of that, it's not difficult to draw the parallelisms between Jughead and Dan Humphrey: curly haired, introverted, hyperaware of the truth, slightly odd but still a part of the main clique and has a way with words. This iteration of Jughead is dark, moody, intelligent, and wears an omnipresent gray beanie with spiky upturned edges in lieu of a crown.
But just like the comic book Jughead, he holds a ton of insight. He sees through all of them, but that doesn't mean he's above the drama. (A cancelled road trip is the first clue of what's straining his friendship with Archie.) Episode 2 closes with Jughead's stoic revelation of a painful truth: Only the Betty-Archie-Veronica love triangle matters; in their world, he is merely the scribe.
ADVERTISEMENT - CONTINUE READING BELOW
The not-so-burning question: They talk about Pop's burgers a lot but why hasn't anyone, not even Jughead, taken a bite yet?
The burning questions: What happened between him and Archie? Is Jughead still asexual?
MS. GERALDINE GRUNDY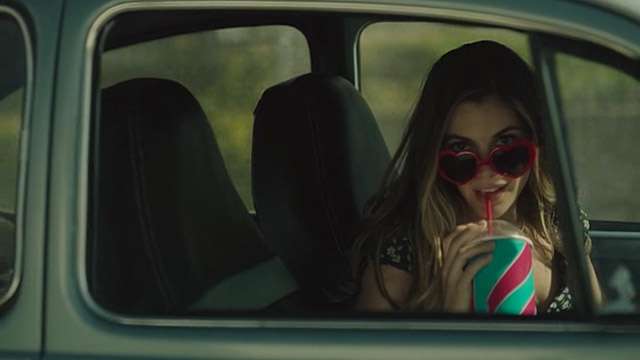 IMAGE CW/Riverdale
No longer a spinster from the comics, this incarnation of Ms. Grundy is a heart-shaped sunglasses-wearing cougar who has an illicit relationship with a student. Gender-reversed Lolita alert! The worse part is the only thing she seems to be interested in is saving herself from the possible lawsuit and eventual jail time should her secret be found out. So she manipulates the boy into keeping a deeper secret: They heard the gunshot that killed Jason the morning of July 4th, while having an intimate picnic by Sweetwater River. Trouble ensues when another student catches them canoodling in the classroom.
ADVERTISEMENT - CONTINUE READING BELOW
The not-so-burning question: Will she own up to the tryst? Will she ever stop seeing/teasing him?
THE REST OF THE CLASS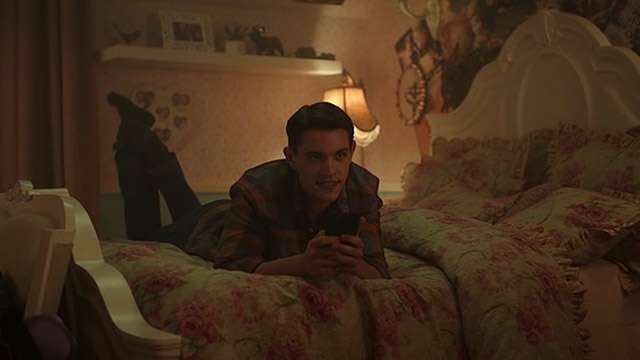 IMAGE CW/Riverdale
Kevin Keller
Kevin Keller, the sheriff's son is gay. The only thing that isn't flamboyant about him is his streamlined closet of slim-fitting silhouettes in classic shapes. (Nope, not Eric Van Der Woodsen.)
ADVERTISEMENT - CONTINUE READING BELOW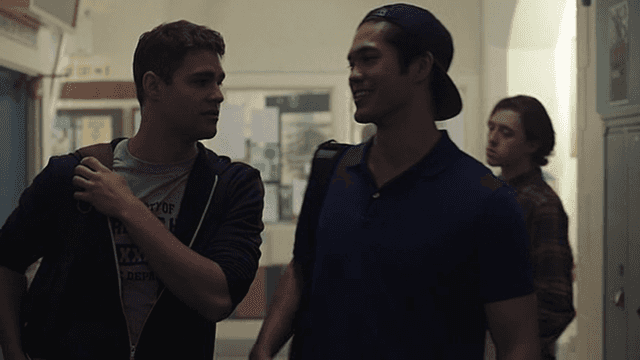 IMAGE CW/Riverdale
Reggie Mantle and Moose Mason
The footballers are many but unnamed save for two. Reggie Mantle is now Asian but still shares a complicated brohood with Archie. He is obsessed with the idea of getting laid and his clothing choices reflect that, favoring styles that show off his muscles. He also thinks Jughead is responsible for Jason's death because "it's always some spooky scrawny Internet troll too busy writing his manifestos to get laid." Moose Mason, on the other hand, is huskier and more covered up. But the real scoop is this: Moose is low-key exploring his sexuality with Kevin despite already having an unseen girlfriend, Midge.
ADVERTISEMENT - CONTINUE READING BELOW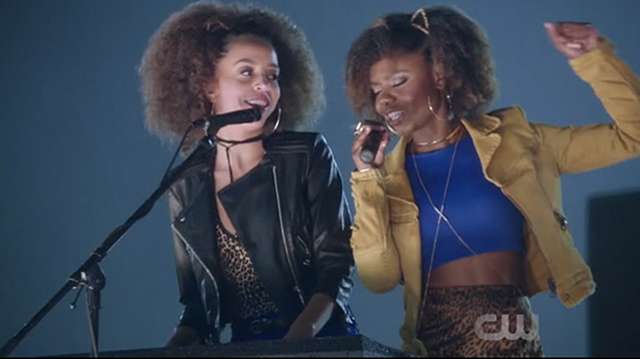 IMAGE CW/Riverdale
Josie and the Pussycats
The all-black girl squad Josie and the Pussycats seems decorative, an official band to perform a number every episode or whenever Cheryl would like them to. Or provide Archie with opposition when it comes to his burgeoning musical career. Then again, no teen drama would be complete without a solid soundtrack of songs you'll be googling. Here's a cheat sheet.
ADVERTISEMENT - CONTINUE READING BELOW
The not-so-burning questions: How will Kevin's character develop throughout the season? Will Moose ever come out of the closet? Will Reggie continue to press him for answers about his curious sexuality? Will Reggie ever outgrow the jock stereotype? The ultimate burning question: Where are all the seniors to put these sophs in their places?
Related Stories from Preview.ph
Hey, Preview readers! Follow us on Facebook, Instagram, YouTube, Tiktok, and Twitter to stay up to speed on all things trendy and creative. We'll curate the most stylish feed for you!