Whether it's a rom-com with a bit of family drama or an epic fantasy show featuring high-profile actors, you can be sure to find your type of content on Netflix. And if you happen to be a big fan of Korean entertainment, you're probably curious about how these stories find their way to your screen. Minyoung Kim—the first person hired out of Asia for Netflix content—lets us in on what goes behind the platform's binge-worthy originals.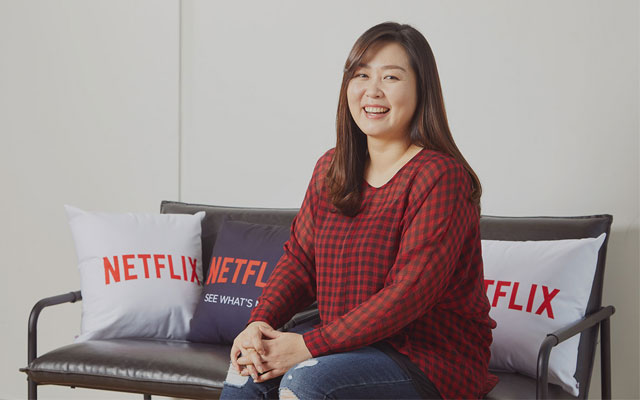 ADVERTISEMENT - CONTINUE READING BELOW
As the Director of International Originals for Korea, Kim's job is to "find the great stories from Korea," she tells SPOT.ph in a video-call interview. Which makes so much sense, considering Netflix is leaning into Korean content "because [the] fans love it," she shares. So whether it's through acquisitions, licensing, or straight-on production, she has a hand in bringing the stories you come across on the platform to life.
The Beginnings of Your Favorite Netflix Originals
CONTINUE READING BELOW
Recommended Videos
There's so much to love about the content on the streaming service, and that may have to do with Netflix's somewhat unconventional methods. Unlike traditional practices in the industry, the streaming service operates on what Kim describes as a "slightly different process." According to her, it takes around a year and a half to two years from identifying a project to actually launching it. "We want to make sure that we understand what the creative vision is, and fund the show that can actually make the very best version of that show." This entails having scripts ready so that they are able to fund, plan, and produce them properly.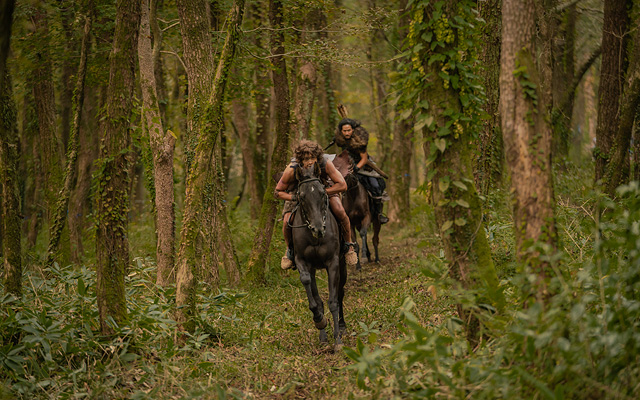 ADVERTISEMENT - CONTINUE READING BELOW
Of course, things vary per project. "Sometimes we get pitches with all the scripts ready. Sometimes we get pitches with just an idea and a log line," she shares. Then there's also the scale of the project, and bigger-scale doesn't necessarily mean "more important." She explains, "It's that bigger-scale [shows] need more preparation." She continues, "Sometimes, even if the scale of the production is smaller, and because of the sort of the sensitivity of the story of theme, we spend a lot of time preparing for [smaller-scaled projects] also." The decision-making stage isn't always fixed to a certain point in the production timeline; it also depends on the project.
"Busted" stars variety-show celebs Yoo Jae-suk and Lee Kwang-soo. This show is a co-production with production company SangSang.
Kim believes that Netflix is good at identifying what she dubs "the white space." This, she explains, involves "figuring out the gap between what is being served," (A.K.A. the shows that are already out there) and "what the audiences want." They also look at their data and how their users are viewing the shows. "We get insights from the data, and we get insights from the market...we also, of course, use our intuition as a creative executive [to] figure out what shows we need to bring to increase and maximize the audience's joy."
ADVERTISEMENT - CONTINUE READING BELOW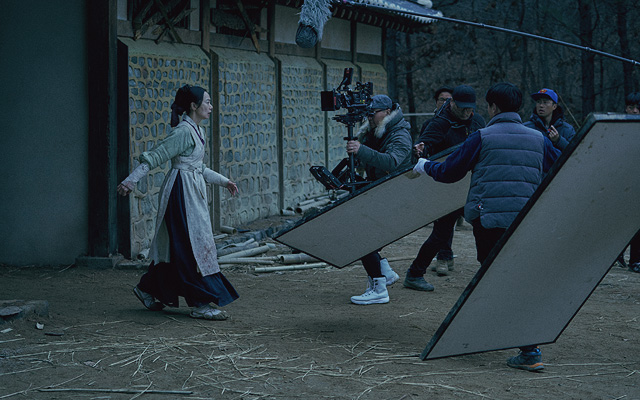 They also consider the stories that their audience can't always enjoy in the traditional space (because there are ratings or business models to consider) or underserved categories. She cites the zombie thriller Kingdom as an example. "When we asked the writer, 'Is there a story you wanted to tell?' She knew that her vision for Kingdom could not be realized in the traditional space." She continues, "In Korea, a lot of head chopping and a lot of that violence could not be seen on TV. And [the writer] strongly believed that that was an important portion of the show, to show her vision of the show. So I think that's what where Netflix sort of came in."
ADVERTISEMENT - CONTINUE READING BELOW
This is not the only instance that creatives were given the freedom to execute their concepts—or even go beyond storytelling—on Netflix. "It could also be freedom in terms of technology," says Kim, mentioning Black Mirror: Bandersnatch as an example. She also enumerates display resolutions like 4K or HDR, which the platform also offers. Plus, there's that option to rate the shows you like or dislike with the thumbs-up and thumbs-down feature, which Kim also does "so that the algorithm can get smart." This way, she gets recommendations that she would really enjoy.
Aside from giving writers the creative freedom to push the limits of traditional production, Netflix also thinks about the potential audience for every show. "We also see ourselves as portfolio managers," tells Kim. When they look at a show, they look at how many users a show has acquired, the views it has generated from existing users, among other things. "We evaluate the show—whether it's successful or not—from these multiple angles, and not one single thing." Because of this, they consider a lot of the shows successful in their own respective categories, especially since they have a very diverse audience base on the platform—almost 150 million users. "That's why we're able to create so many different titles, because we don't judge success based on one criteria," she concludes.
ADVERTISEMENT - CONTINUE READING BELOW
Connecting the Dots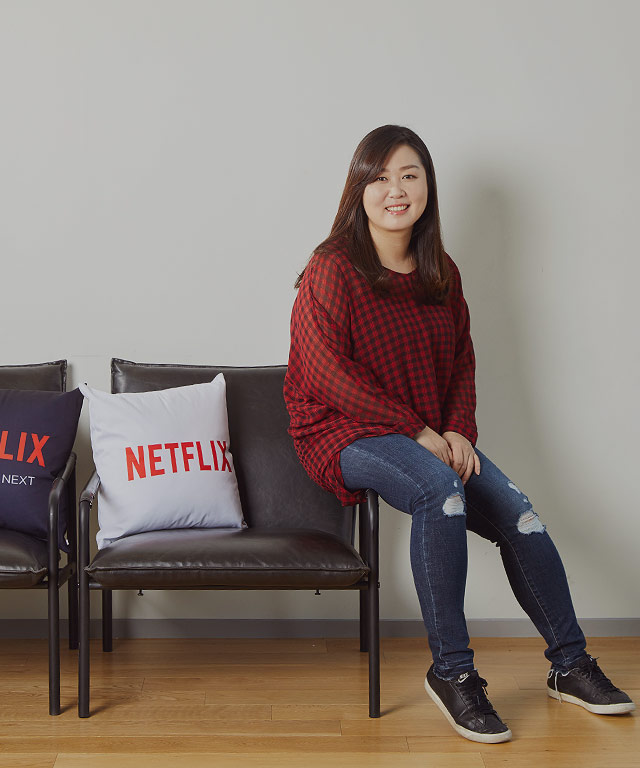 Kim, who has been with Netflix for a little over two and a half years, confesses that she has never been a "straightforward production person," but she has always been involved in the media and entertainment industry. Growing up, she "was very much in love with all types of entertainment and content." Career-wise, she learned the ropes by organizing trade shows, where she learned how the distribution process works. Kim then moved to a production company as a creative executive before she discovered her knack for connecting the international and the local, which she now considers her expertise.
ADVERTISEMENT - CONTINUE READING BELOW
You might think she spends most of her time watching all the titles on Netflix, but in reality, her typical workday is full of meetings. "I think a big portion of my job is talking to external partners," she shares. Meetings generally get a bad rap in most productivity articles online, but Kim finds it an important factor in driving the business. "I engage a lot with meeting the writers and the directors and producers, or content partners that have shows that they want to sell." She shares that it's also through networking that they stumble upon good storytellers.
A good chunk of her time goes to building relationships internally, too. Since Netflix has teams in Los Angeles and Singapore—and add to that the fact that the streaming platform is a cross-functional company—everything has to be aligned. "Because we are just starting to build a business, there are a lot of things that we have to solve and crack together," she shares. "Each expert sort of challenges each other to make sure that we have the best outcome," she continues.
ADVERTISEMENT - CONTINUE READING BELOW
What to Add to "My List" Next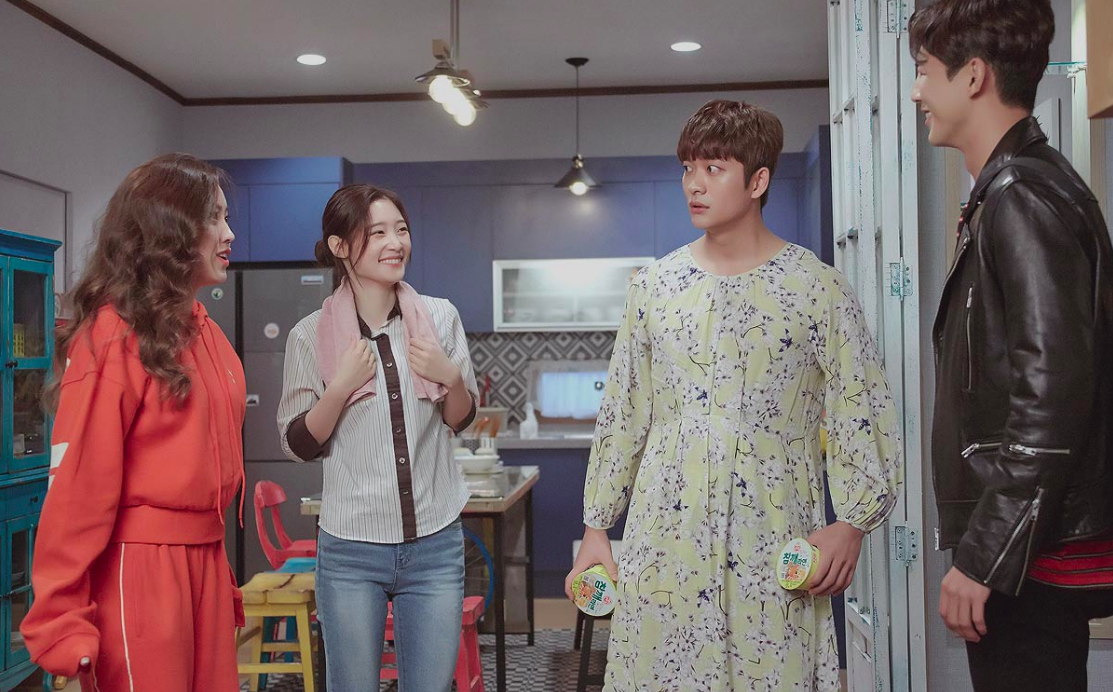 If you're like Kim, who admits to watching everything on Netflix, you're in for a treat. Fans of Kingdom have the second season to look forward to. "It's a bigger story. It's a lot more exciting," though she says that it will take more time to bring those new episodes to viewers.
ADVERTISEMENT - CONTINUE READING BELOW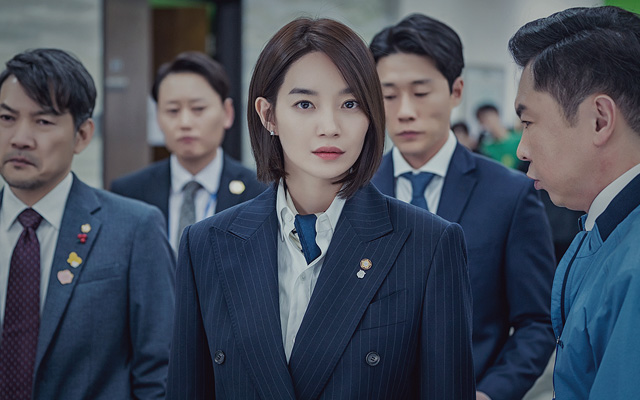 But for those who are spooked by the mere thought of zombies, Netflix has recently launched political drama Chief of Staff, starring Lee Jung-jae, Shin Min-a, Lee Elijah, Kim Dong-jun, Jung Jin-young, Kim Kap-soo, Jung Woong-in, and Im Won-hee. They are also coming up with a Korean version of Designated Survivor, which she says is different from the original. Fans of the romance series My First First Love would be happy to know that the second season hits Netflix in July 26 ("a hundred days after season one!" Kim quips). Then, there's Love Alarm, which Kim says they picked up because of its unique dystopian premise. Meanwhile, fans of Lee Seung Gi have a reason to rejoice as he's coming back in September with Vagabond. Those are more than enough content to tide you through the second half of the year.
ADVERTISEMENT - CONTINUE READING BELOW
"When it's a serialized show, people binge-watch about two to three shows, or two to three episodes in one sitting," Kim shares. So whichever Netflix viewing habits you have—whether you're like Kim, who personally prefers watching shows in one go or you're the type who takes your time watching an episode at your own pace, you'll have their diverse selection of Korean content to turn to anytime. Now, go watch—and, while you're at it—don't forget to rate.
*This story originally appeared on Spot.ph. Minor edits have been made by the Preview.ph editors.
Related Stories from Preview.ph



Hey, Preview readers! Follow us on Facebook, Instagram, YouTube, Tiktok, and Twitter to stay up to speed on all things trendy and creative. We'll curate the most stylish feed for you!