From Maginhawa to Commonwealth, owner Cheska Del Castillo brings the famous StrEAT Food Park to the South! Found at Everest Sky Pitch and conveniently located five minutes away from Nuvali in Sta. Rosa Laguna, South StrEAT is the place to be if you're looking for a cool summer spot.
With the emergence of food parks in the metro, Cheska, along with her parents, decided to venture down south "to capture both a tourist and residential market." And in order to do this, they needed an edge among the rest, which led them to conjure up a space that championed the arts. Anchored on Memphis Milano (with a little Miami Art Deco vibes), the place echoes the '80s art movement created by Ettore Sottsass that went against minimalism. Cheska shares with Preview, "Memphis Milano is part of that new era of art that bannered 'Less Is A Bore.' We wanted South StrEAT to be not only about food but a representation of a movement similar to what it stands for. Our move is to deviate from the commonly used term 'food park' by associating our look with something that represents reinvention."
But more than the art, South StrEAT celebrates food. It's a place, which according to Cheska, advocates for young entrepreneurs. "My mom herself was a micro entrepreneur so we wanted to be that platform for people like my mom. It's like an incubation center for entrepreneurs looking for a platform to execute their ideas."
A perfect marriage of art and food, the food park is also totally Instagram-worthy! As we visited every nook and cranny of the place, we decided to round up the some OOTD ideas for you. Scroll down and get ready to include this place in your next out-of-town trip!
1. Check out each food stall's unique wall art and strike a pose while waiting for your food.
IMAGE Steph Sison
2. Mix prints with their colorful decor.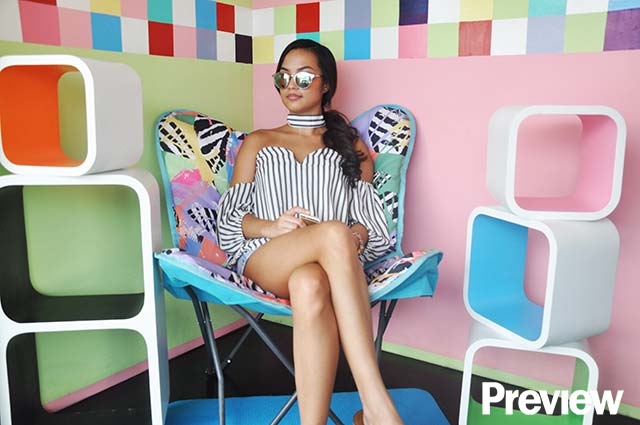 IMAGE Steph Sison
3. Bring colorful items that can function as your shield against the sun.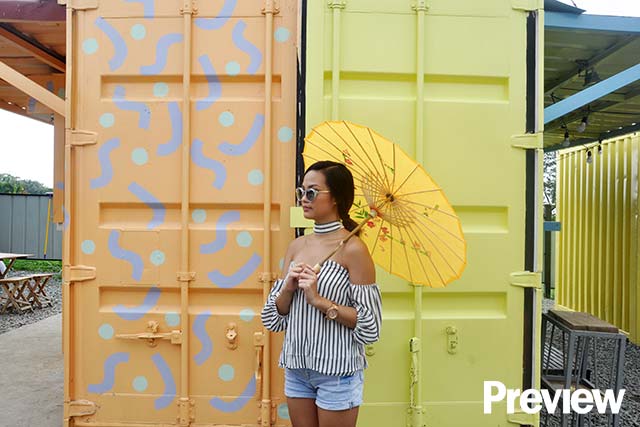 IMAGE Steph Sison
4. By the parking lot, you can find these pastel-painted repurposed container vans that can serve as your OOTD background!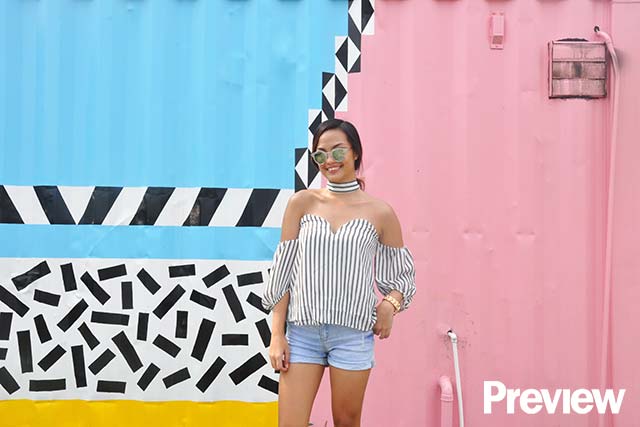 IMAGE Steph Sison
5. Take a sip and snap a pic!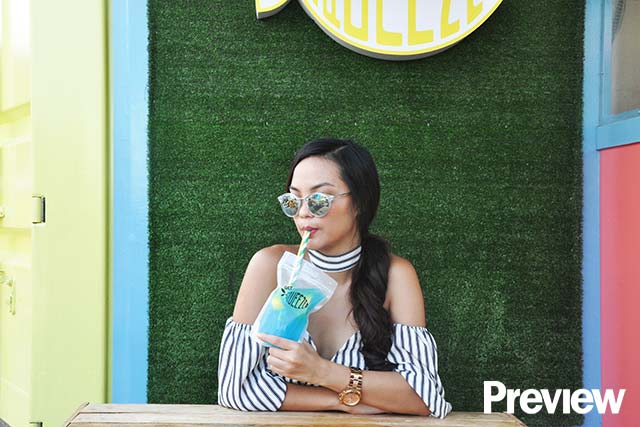 IMAGE Steph Sison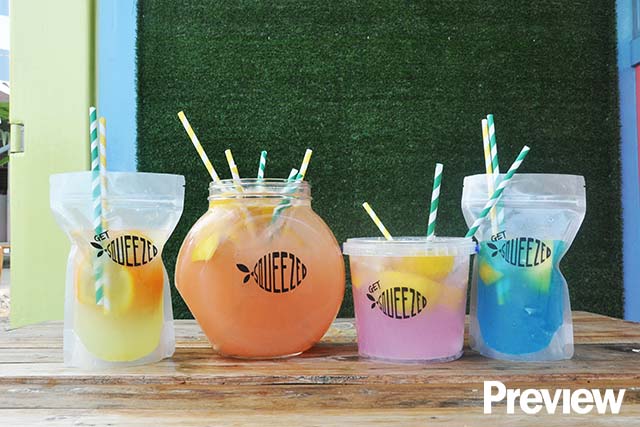 IMAGE Steph Sison
Where: Squeezed!
What to try: Nitro-lemonades!
6. Did we mention StrEAT is a pet-friendly place, too?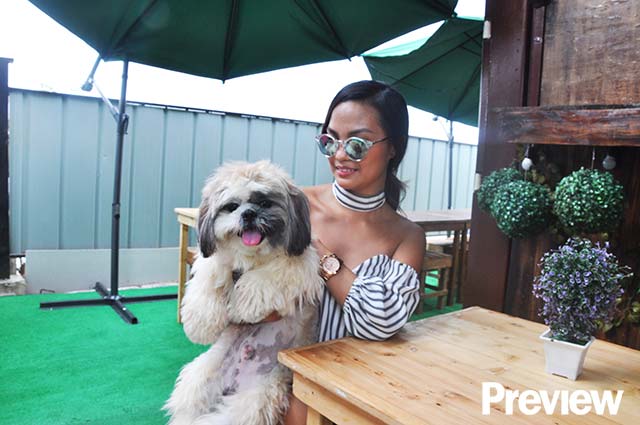 IMAGE Steph Sison
7. Pose by this vibrant counter as you take a sip of their famous Filipino drinks!
ADVERTISEMENT - CONTINUE READING BELOW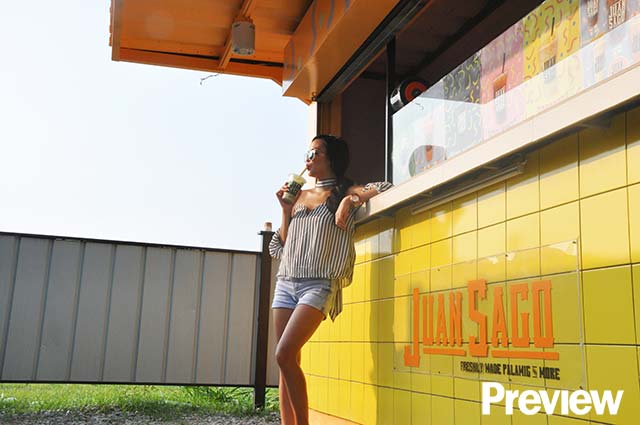 IMAGE Steph Sison
Where: Juan Sago
What to try: The Juan Sago't Gulaman
8. Color-block against their green stage!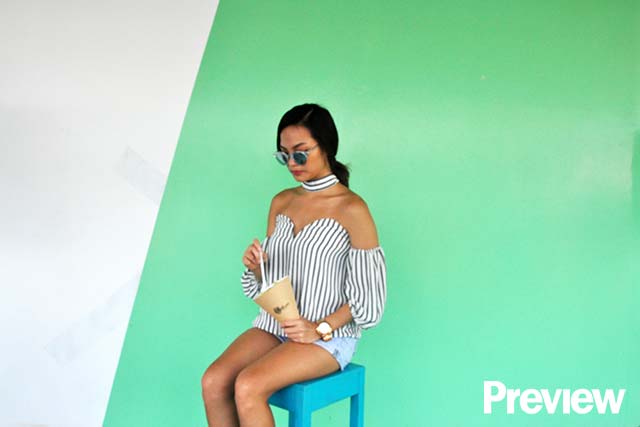 IMAGE Steph Sison
9. Zoom in the food.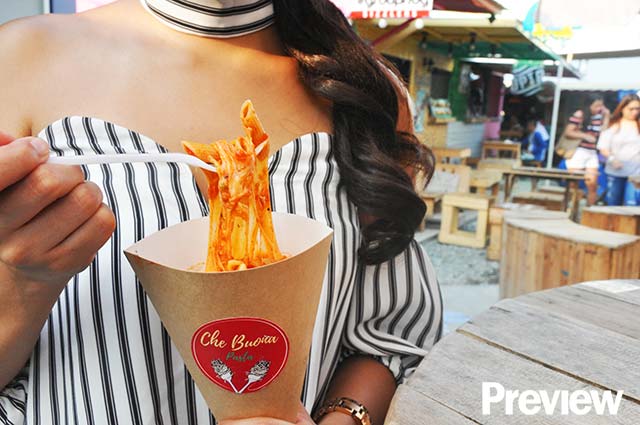 IMAGE Steph Sison
Where: Che Buona Pasta
What to try: Tomato cream pasta
10. Raise it up!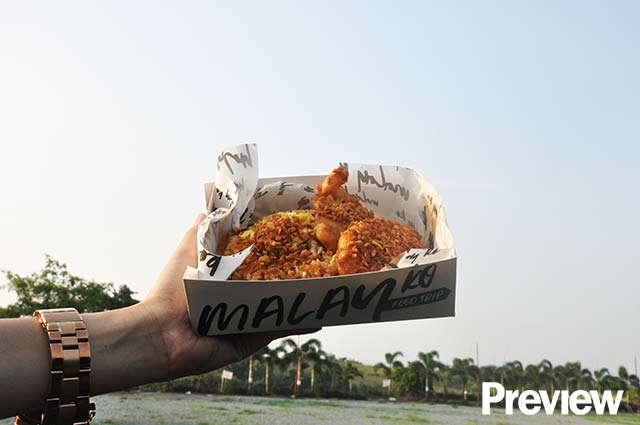 IMAGE Steph Sison
Where: Malay Ko
What to Try: Nasi Lemak tailored to Filipino tastebuds!
11. Add a human element to your #flatlay.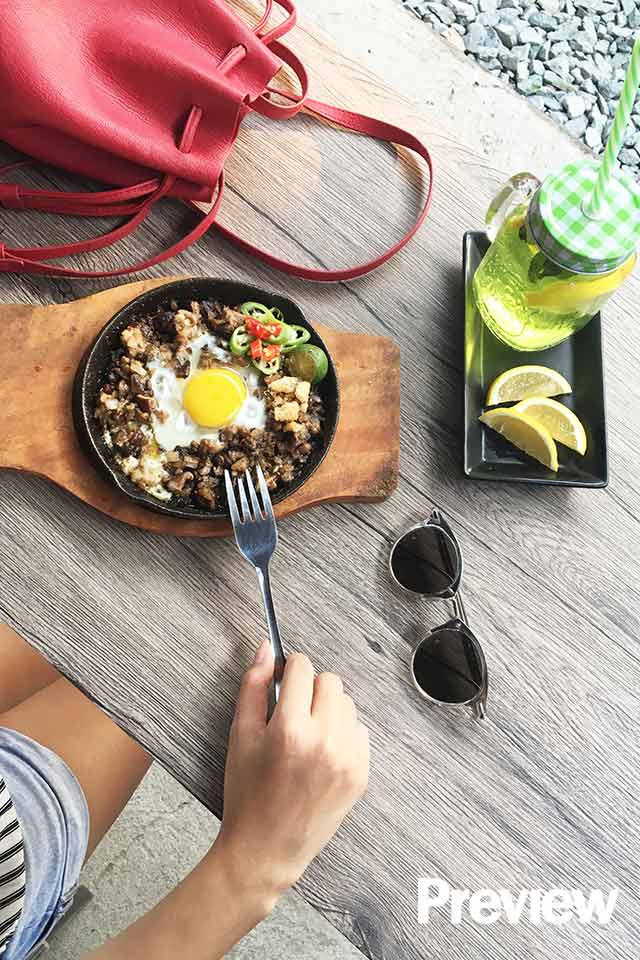 IMAGE Steph Sison
Where: Sisig Fix/ Booze Box
What to Try: Sisig mix (beef + pork + mushroom) with their signature mojito cocktail
12. Let your food shine.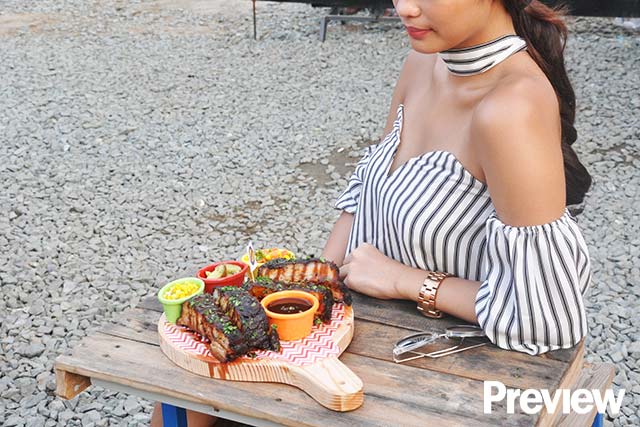 IMAGE Steph Sison
Where: Rockin' Ribs
What: Half-sinful, half-divine hickory ribs
Bonus: Watch this video below for more OOTD and Boomerang ideas!