The age of social media has made it a norm for people to go the extra mile in order to capture the perfect photo. As the saying goes, "Instagram or it didn't happen!"—but such should not always be the case, apparently. A 19-year-old model from Laguna Beach, California had to learn this lesson the hard way.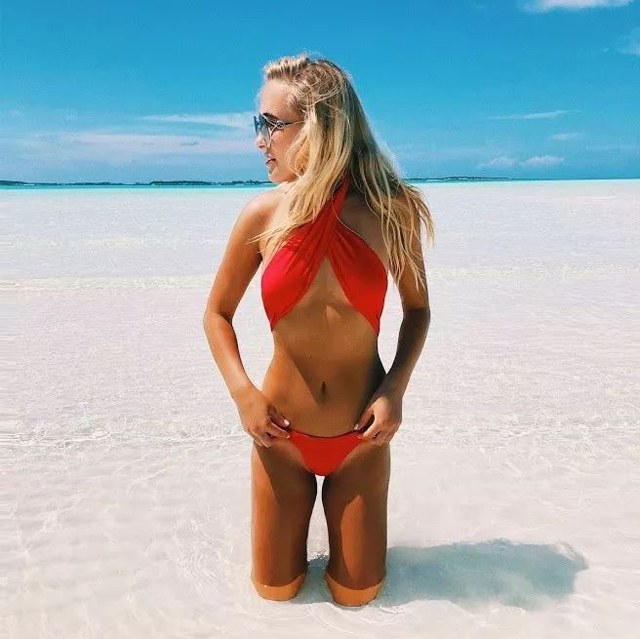 IMAGE Katarina Zarutskie
Katarina Zarutskie, who was vacationing in the Bahamas with her boyfriend and his family, was swimming with nurse sharks when one suddenly bit her arm and yanked her underwater. Before things took a bloody turn, she was floating calmly in the ocean with her arms wide open, posing for a picture-perfect moment which was swiftly replaced by a terrifying accident.
"[The shark] had my wrist in his mouth and I could feel his teeth sinking into my arm," Katarina told NBC News. "I was pulled underwater for a few seconds and then ripped my wrist out of the shark's mouth as fast as I could."
To keep her blood from dripping and attracting more sharks, Katarina quickly grasped her injured arm with one hand and tried to get out of the ocean. "At that point your body has so much adrenaline going and you just have to get out of the situation, but I stayed extremely calm," she said, narrating the incident to BBC News.
Her boyfriend's dad, who was currently photographing her at the time, was able to document what happened on camera: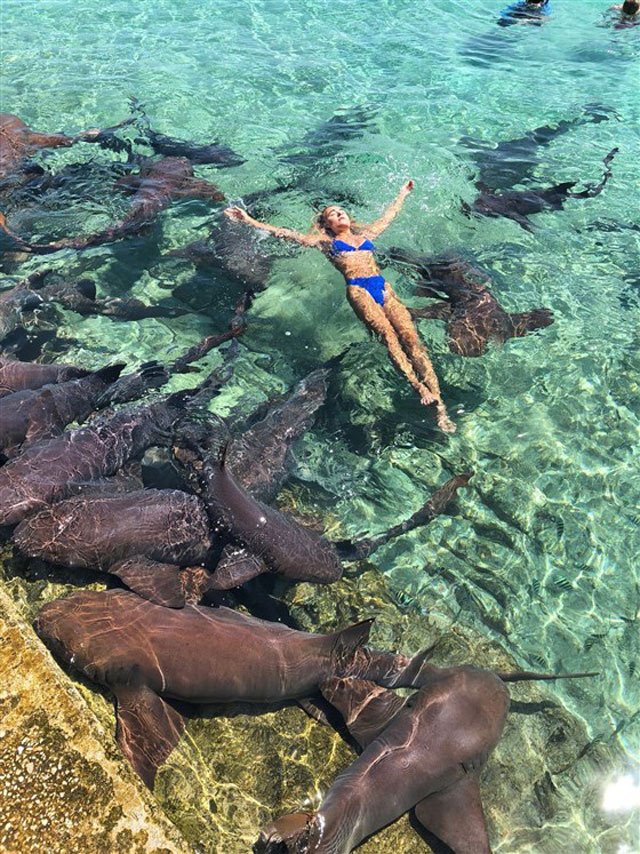 IMAGE Katarina Zarutskie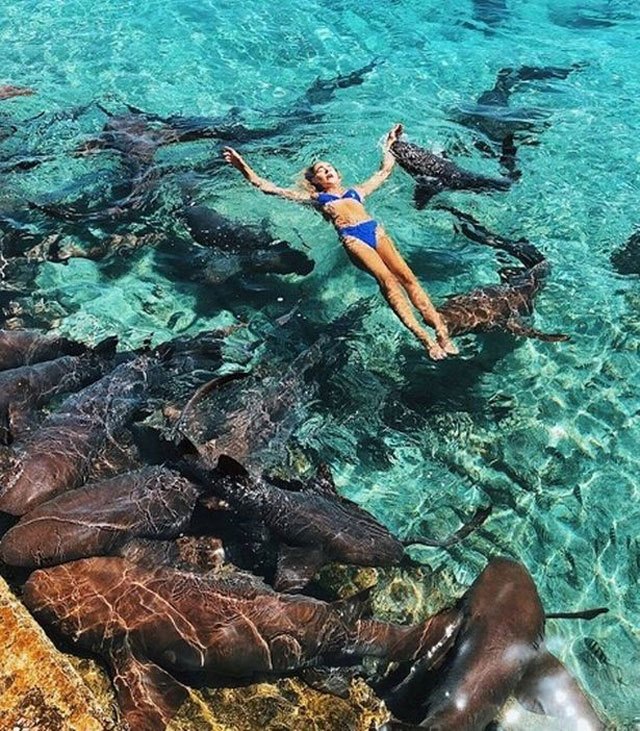 IMAGE Katarina Zarutskie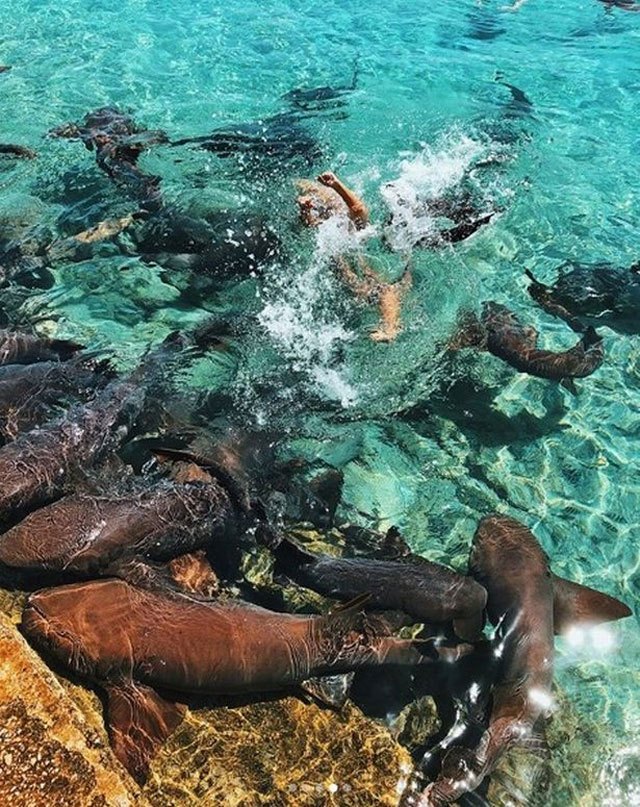 IMAGE Katarina Zarutskie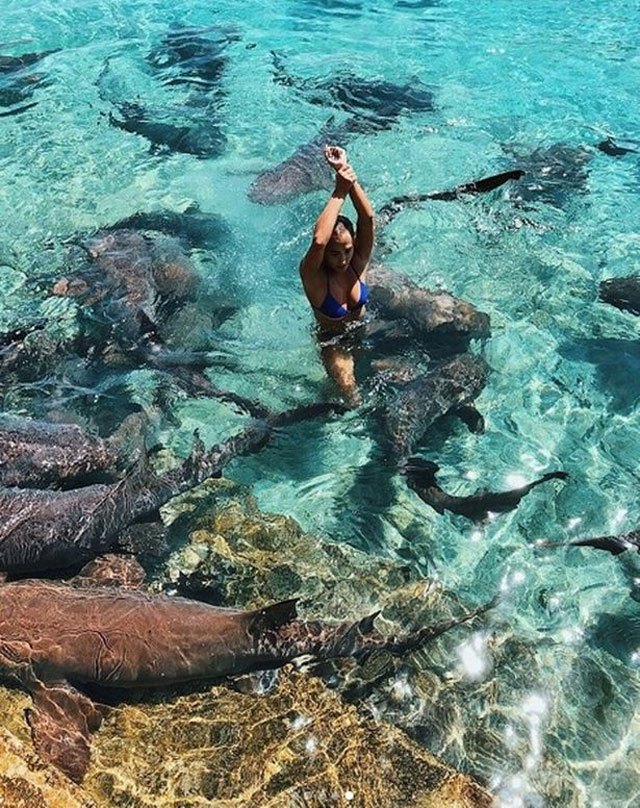 IMAGE Katarina Zarutskie
In an email exchange with David Hocher, owner of Staniel Cay Yacht Club, he explained to NBC News that Katarina appears to have been in the water during feeding time and having her arms outstretched might have been what triggered the five-foot-long shark's attack. "[Nurse sharks] are considered quite docile but can and do bite on occasion… normally when they mistake a hand or fingers for a piece of food," he noted. That said, he also warned the guests to "swim with the sharks at [their] own risk."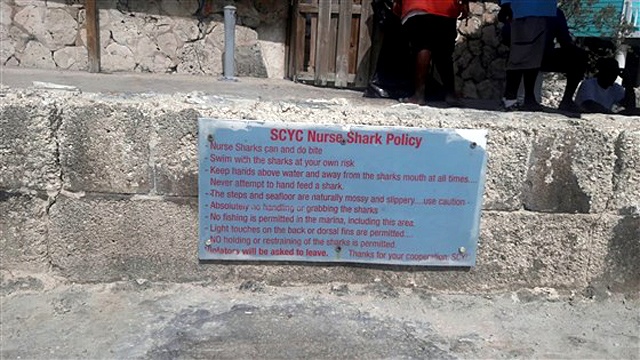 IMAGE Staniel Cay Marina
Katarina received medical treatment in Florida and got six stitches from it. "I am so fortunate that I still have my arm and my life," she said.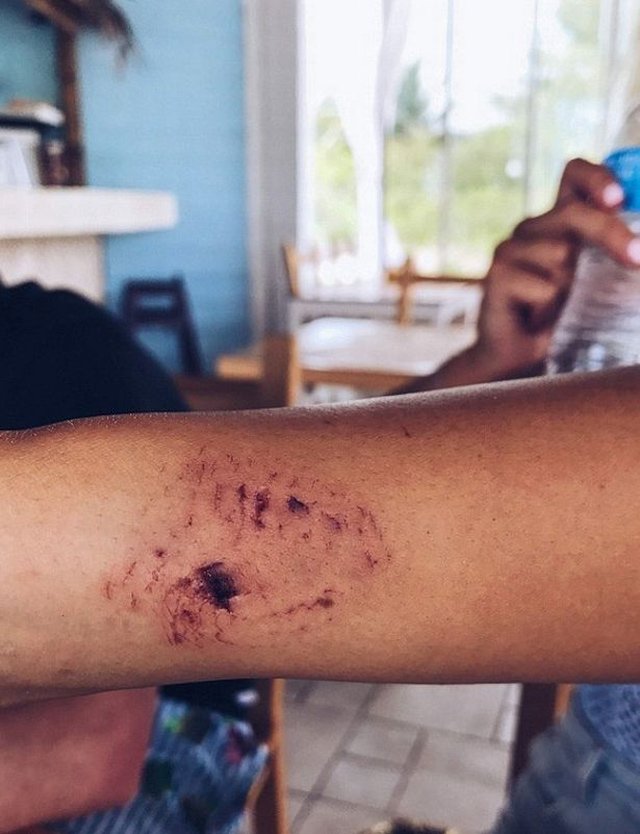 IMAGE Katarina Zarutskie
Sources: NBC News, BBC News, BuzzFeed