Martine Cajucom-Ho rang in the new year in India with her husband Cliff Ho a few weeks ago, and naturally, her IG turned into an #aesthetic appreciation feed of all things Indian. Hopping from Jaipur, to New Delhi, to Agra, she definitely made the most out of her vacation! Based on what we saw from her Instagram feed and stories, her entire getaway could serve as the ideal itinerary for tourists visiting the country for the first time, especially if you're aiming for a luxurious experience.
Where to Stay
1. The Lodhi Delhi
If you're looking for a comfortable and lavish Indian stay, try your luck scoring one of the Lodhi Delhi's 40 luxurious rooms; most of which are equipped with private plunge pools and sweeping balconies.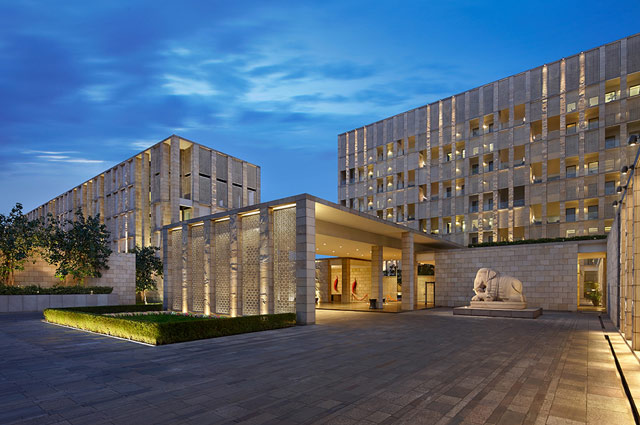 ADVERTISEMENT - CONTINUE READING BELOW
CONTINUE READING BELOW
Recommended Videos
Location: Lodhi Rd, CGO Complex, Pragati Vihar, New Delhi, Delhi 110003, India
2. The Rambagh Palace, Jaipur
When in India, you might as well live like royalty. If you've got enough cash to spend, do check in at the Rambagh Palace, also known as the former home of a few of India's royal court. The hotel is equipped with 78 luxury rooms, quality fine-dining restaurants, and several wellness activity options for the true royal treatment.
ADVERTISEMENT - CONTINUE READING BELOW
Location: Bhawani Singh Rd, Rambagh, Jaipur, Rajasthan 302005, India
3. Oberoi Amarvilas, Agra
Catch a breathtaking view of the Taj Mahal at Oberoi Amarvilas, described by Martine as "one of the most beautiful hotels in the world." Pro tip: Try booking one of the rooms in the Kohinoor Suite as every room in this particular end of the hotel provides you with a visible sight of the iconic monument.
ADVERTISEMENT - CONTINUE READING BELOW
Location: Taj East Gate Rd, Paktola, Tajganj, Agra, Uttar Pradesh 282001, India
What to See
1. Qutub Minar
Standing at 73 meters high, the Qutub Minar is an ancient marvel that started its construction in 1193. Hailed as the tower of victory, it took three rulers and an estimated 175 years to finish the monumental edifice. Meanwhile, you can find at the bottom of the tower the first ever mosque in India named the Quwwat-ul-Islam Mosque, which houses an iron pillar that reaches up to seven meters. Legend says that if you stand with your back to the pillar while fully encircling it with your hands, your wish will be granted. Worth a shot!
ADVERTISEMENT - CONTINUE READING BELOW
Location: Mehrauli, New Delhi, Delhi 110030, India
2. Hawa Mahal
The Hawa Mahal was built in 1799 by Sawai Pratap Singh as an extension to the City Palace and is known to be the tallest building in the world without needing a foundation. Also known as the Palace of Breeze, it was aptly named thanks to the free-flowing winds circulating its 953 open pink windows, making it a prime tourist spot for those looking for the perfect photo op. The palace is open for visitors from 9:00 a.m. to 4:30 p.m., and entrance for foreigners costs 50 Indian Rupees.
ADVERTISEMENT - CONTINUE READING BELOW
Location: Hawa Mahal Rd, Badi Choupad, J.D.A. Market, Pink City, Jaipur, Rajasthan 302002, India
3. Amer Fort
Yet another palace for the books is the Amer Fort, an opulent complex made with yellow and pink sandstones and white marbles, where former Indian royalty resided. It's built with four main sections each opening up to a courtyard. Elephant rides are offered on the way, but its best to take the jeep if you want to get there faster (or if you're concerned about animal welfare). Pro tip: It's easy to get lost in the vastness of the compound so hiring a guide to take you around or bringing along a handy guide book is highly recommended.
ADVERTISEMENT - CONTINUE READING BELOW
Location: Devisinghpura, Amer, Jaipur, Rajasthan 302001, India
4. Taj Mahal
Arguably India's most famous tourist attraction, the Taj Mahal is an unmissable grandiose beauty. The mausoleum made out of white marble was constructed from 1631 to 1648 as ordered by Emperor Shah Jahan for his deceased wife Mumtaz Mahal. Adding to the beauty of the luxuriously decorated palace is the 17-hectare garden encircling the monument. According to the Taj Mahal's official governemnt site, it opens "30 minutes before sunrise" and closes "30 minutes before sunset" but is strictly closed off to visitors on Fridays.
ADVERTISEMENT - CONTINUE READING BELOW
5. Lotus Temple
The Lotus Temple can hold up to 2400 people and is open to the prayers and meditations of any religion or faith. Structured after the lotus flower, 27 petals all made out of pure marble create its extravagantly-shaped exterior. The temple also holds nine ponds that majestically light up in natural light and is covered by 26 acres of lush greenery. Entrance is free of charge and is open from 9:00 a.m. to 7:00 p.m. in summer time and 9:00 a.m. to 6:00 p.m. during winter months.
ADVERTISEMENT - CONTINUE READING BELOW
Location: Kalkaji, New Delhi, India
Where to Eat
1. Bar Palladio Jaipur
Tucked in the gardens of Narain Niwas Palace Hotel, this Italian-centric bar isn't just famous for its fine cuisine and sumptuous drink menu, it also boasts of a gorgeous, Instagram-worthy interior. The elegant and intricate designs of the belvedere is remininscent of Victorian Era European luxury.
ADVERTISEMENT - CONTINUE READING BELOW
ADVERTISEMENT - CONTINUE READING BELOW
Location: 100, Jawahar Lal Nehru Marg, Rambagh, Jaipur, Rajasthan 302004, India
2. Suvarna Mahal Restaurant
If you're looking for a genuine fine dining experience with an original Indian menu, try out Suvarna Mahal, the flagship restaurant of The Rambagh Palace. Fun fact: The location of the restaurant was once the royal banquet hall of Indian kings, meaning you'll be dining like literal royalty.
ADVERTISEMENT - CONTINUE READING BELOW
Location: Bhawani Singh Rd, Rambagh, Jaipur, Rajasthan 302005, India
3. Indian Accent Restaurant
For those up for a little experimenting, Indian Accent's menu highlights the country's local cuisine, fused with ingredients and techniques from various cultures around the world.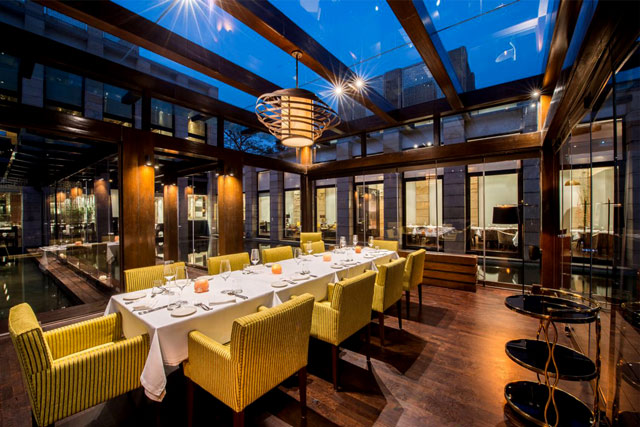 Location: The Lodhi, Lodhi Rd, CGO Complex, Pragati Vihar, New Delhi, Delhi 110003, India
ADVERTISEMENT - CONTINUE READING BELOW
Related Stories from Preview.ph