When dressing up for a night out, pink is usually not the first color that comes to mind. Nonetheless, it's one of the most versatile colors out there, whether your style is feminine, edgy, or even a little androgynous. With the right piece and styling, you can wear pink on any occasion.
Case in point: When The BaR introduced its three new flavors (Pink Gin, Lime Gin, and Premium Dry Gin) at The Pink Gin Party on September 12, fashion girls showed up to the event in chic pink outfits and taught us a few things about pink fashion. Look!
1. Paperbag-waist trousers will keep you comfy while looking cool all night.
Chin Chin Obcena has the perfect combo for when you want to hit the dance floor with a drink in hand. With muted pink trousers, a printed top will get you noticed.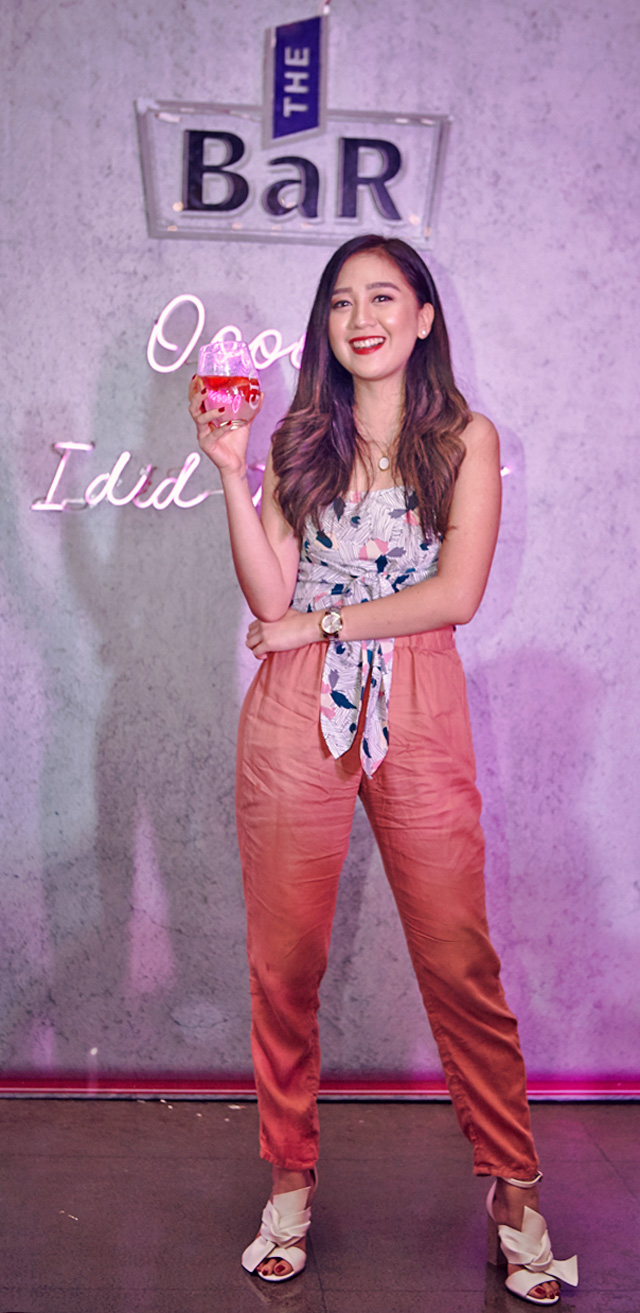 2. Dress up a pair of jeans with a statement pink top.
Denim jeans are every girl's best friend, and blogger Janeska Margaux does it right with a puffy-shoulder top. Perfect for when you want to transition a casual day outfit to a party-ready look.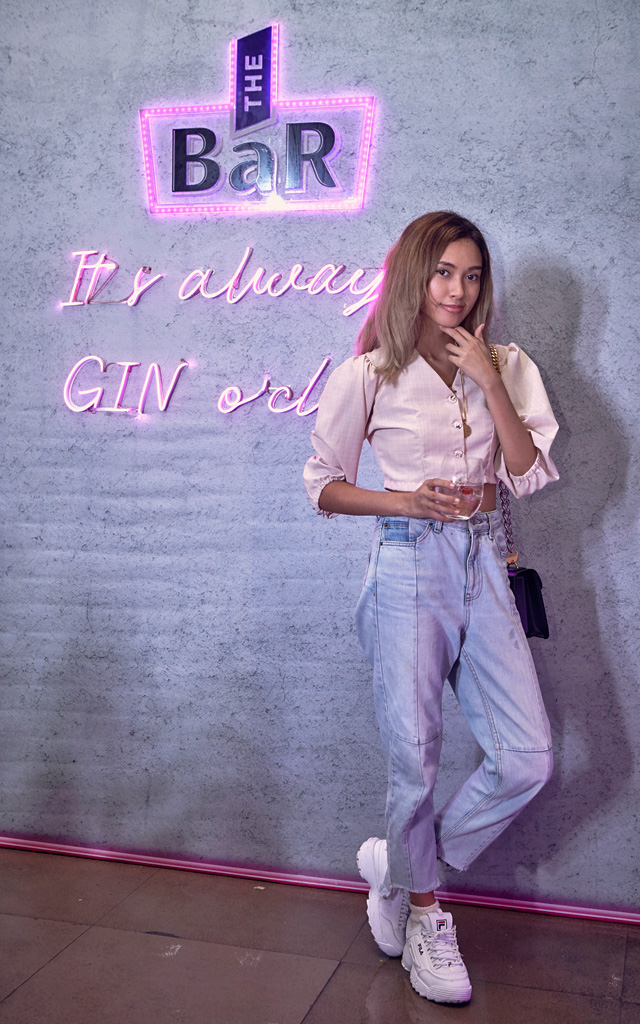 3. Cover up with a tailored blazer.
Instagram star Faye Balogo knows the versatility of a good blazer. Wearing one gives you a more sophisticated look, but the pink blush makes it look more playful than your typical business attire.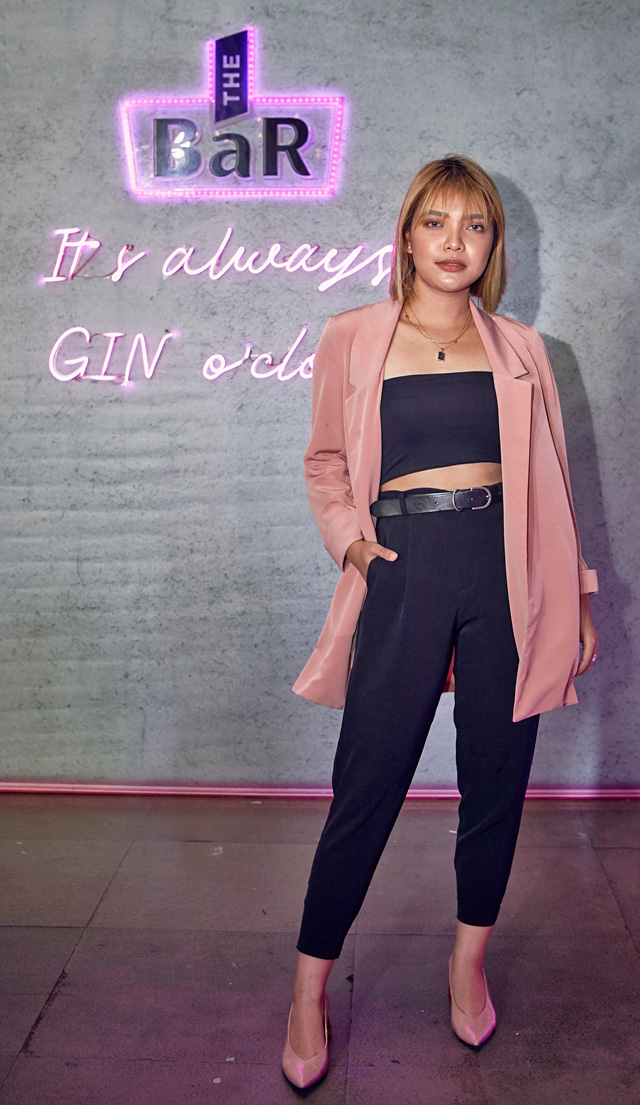 4. Opt for a flirty skirt.
For Katt Valdez, it's all about pairing a flirty skirt with messy and undone waves, a good-fitting tank top, and danceable heels. Easy and chic!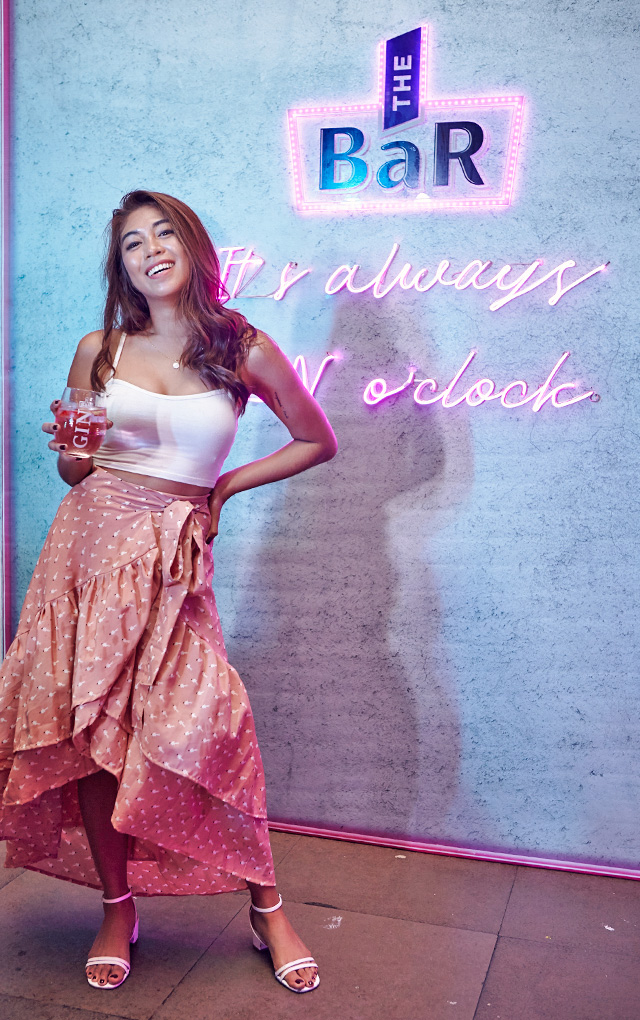 5. Play with textures.
Chie Filomeno shows us how to pull off muted high shine. This outfit may seem more disco, but this rose pink top in satin makes the overall look more sensual when paired with flowy, wide-legged trousers.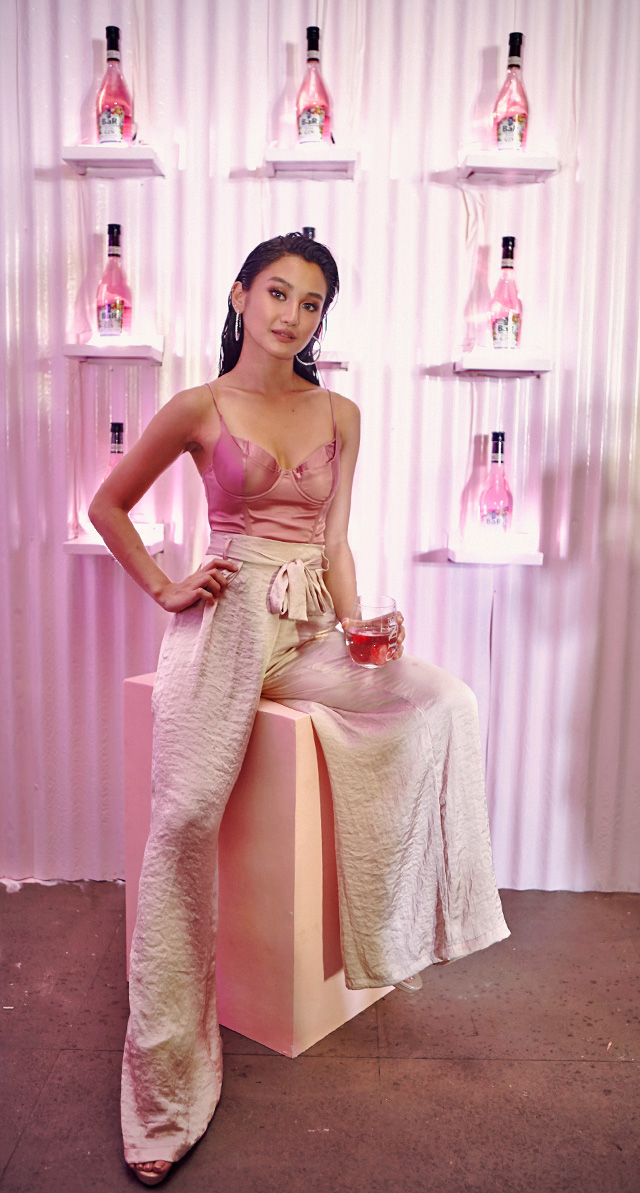 The BaR Pink Gin, Lime Gin, and Premium Dry Gin are available at 7-Eleven and soon in other supermarkets and convenience stores nationwide (prices start at the suggested retail price of PHP 95). You can also buy it online exclusively on www.boozy.ph.
Follow The BaR on Facebook and Instagram. Drink responsibly.