For someone like me who travels a lot, visiting Eastern Europe was never on my bucket list—after all, I've always been glued to New York, Paris and Tokyo (all of which I've visited in the past few years). But since my travel preferences always involve architecture sightings, culture fixes and long hours of quiet time in transit, I found myself slowly falling in love with the countries I visited over the recently concluded holiday season. Here are a few favorites from my Eastern Europe trip.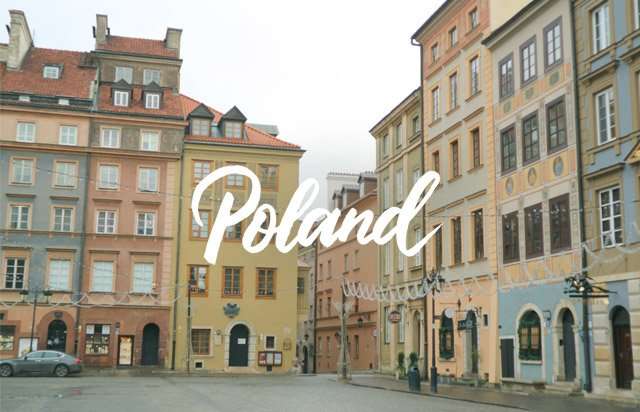 ADVERTISEMENT - CONTINUE READING BELOW
IMAGE Abbey Sy
DAY 1 & 2: Poland
I didn't know anything about Poland except that it was the hometown of St. Pope John Paul II. First impression? It was rather quiet as I arrived on a rainy afternoon in Warsaw, Poland's capital city.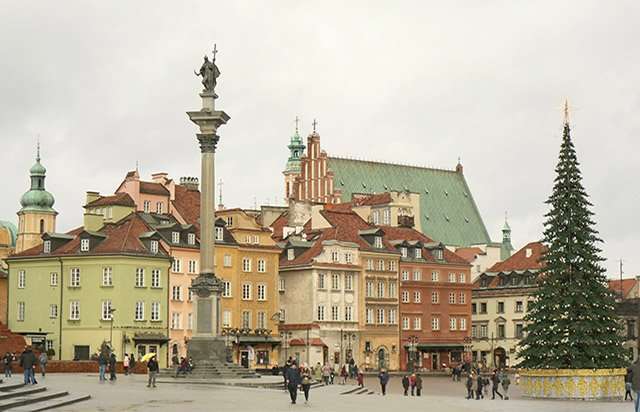 IMAGE Abbey Sy
Old Town at Christmastime
CONTINUE READING BELOW
Recommended Videos
Exploring Warsaw's Old Town Complex was a delight; it reminded me of the festivities most European countries have—Christmas markets. I had a cup of hot wine to keep warm amidst the chilly winter temperature while walking along rows of souvenir shops and picturesque architecture. Kraków, Poland's second largest city down south, has its own old town and Christmas market as well. This is where you can sample the best Polish street food: hot soups, dumplings, grilled sausages and more.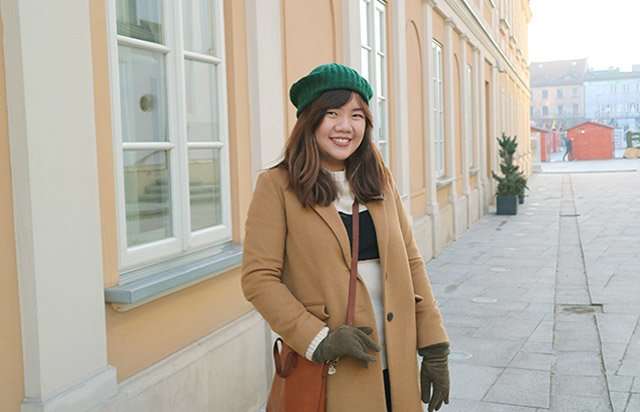 ADVERTISEMENT - CONTINUE READING BELOW
IMAGE Abbey Sy
Standing in front of Pope John Paul II's house
Wadowice is the birthplace of Pope John Paul II—it's a small town located 50 kilometers southwest of Kraków. If you find yourself here, pay a visit to Basilica of the Presentation of the Holy Virgin Mary (where the pope was baptized) and sample their famous dessert, aptly called "Pope's cake" (a wafer-like layered cream cake) at the cafés surrounding the area.
Auschwitz Museum
ADVERTISEMENT - CONTINUE READING BELOW
Arbeit macht frei is a German phrase translating to "work sets you free". This slogan is seen on most Nazi concentration camps.
Visiting the Auschwitz Museum was an experience in itself. It was a cold winter morning spent walking inside the largest concentration camp of its kind built by the Nazi regime. There were preserved letters and documents, materials used by the prisoners, gas chambers and significant remnants of the Holocaust in the 1940s. I couldn't help feeling heavy and disheartened after seeing everything with my own eyes.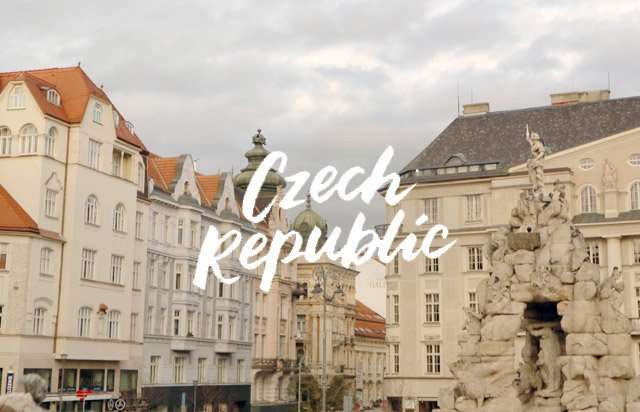 ADVERTISEMENT - CONTINUE READING BELOW
IMAGE Abbey Sy
DAY 3: Czech Republic
A side trip to Brno (pronounced BRR + noh) was on the itinerary as it was on the way to Bratislava on the map. Brno is Czech Republic's second largest city, filled with art nouveau structures and gothic-style churches.
Reduta Theater
In front of the Reduta Theater, where Mozart used to play in his younger years.
ADVERTISEMENT - CONTINUE READING BELOW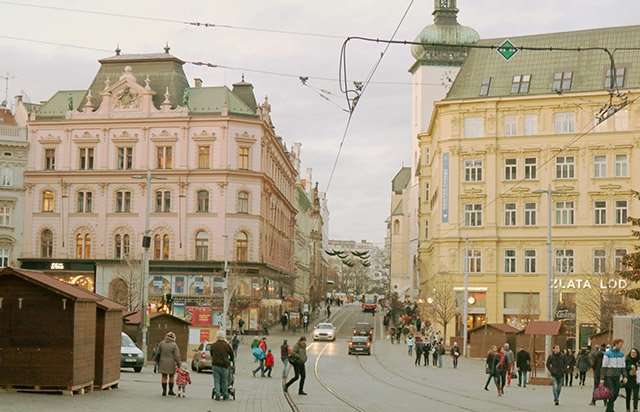 IMAGE Abbey Sy
Its main attraction, the Freedom Square, made me feel like I was in a Wes Anderson film with the beautiful backdrop of pastel-colored buildings, trams and tourists all in one place. Three hours wasn't enough, but it was a good amount of time to take in the beauty of this charming city. I'll definitely be back soon.
ADVERTISEMENT - CONTINUE READING BELOW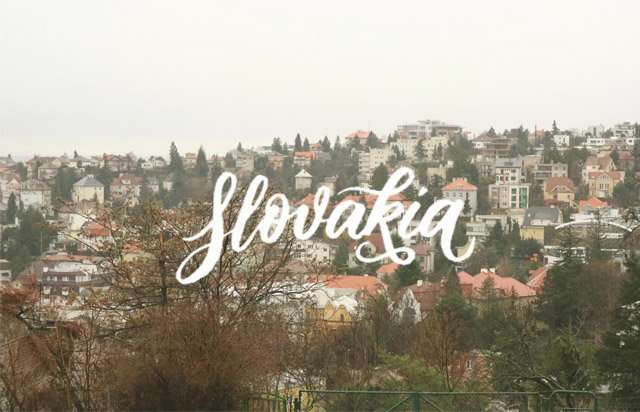 IMAGE Abbey Sy
DAY 4 & 5: Slovakia
At this point, each bus trip ended up being an avenue for me to take in all the sights and document them through my own eyes. Traveling from Poland to Brno was about 4-5 hours, and while everyone else was asleep, I was up sketching, painting and jotting down notes about my personal observations.
ADVERTISEMENT - CONTINUE READING BELOW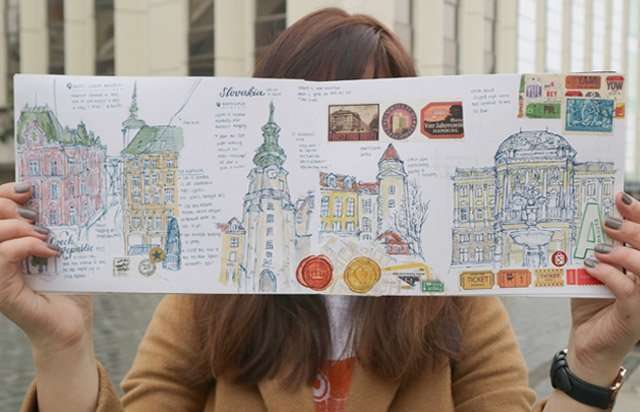 IMAGE Abbey Sy
Arriving at Bratislava, Slovakia's capital city, on a cold night made me want to curl up in bed and hit the sack. But the weather surprised us with snowfall at 10PM—making it a night to remember.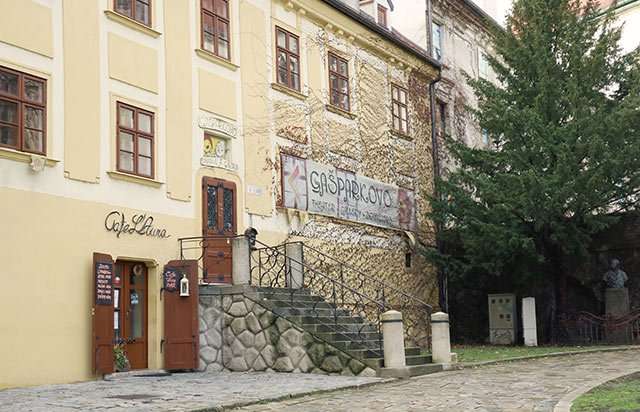 ADVERTISEMENT - CONTINUE READING BELOW
IMAGE Abbey Sy
Each country's Old Town has its own unique characteristics. I found Bratislava's Old Town to be a favorite—there were churches, an opera house, a Renaissance-themed café, a small newsstand (where I happened to purchase a few magazines) and food stalls, all in one street. There were also alleys that I loved, and sightings of quaint little corners on every turn.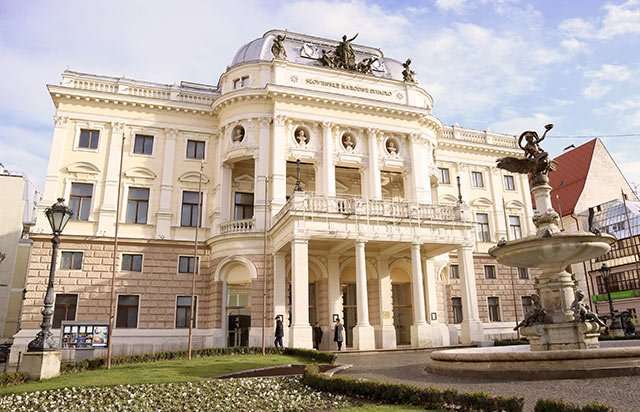 ADVERTISEMENT - CONTINUE READING BELOW
IMAGE Abbey Sy
Slovakia is relatively near Austria and Hungary—so if you'd like to do some outlet shopping, check out Parndorf Shopping Outlet in Austria for your stopover before continuing your journey. Filled with designer brands carrying items at discounted prices, you'll definitely score great finds to add to your wardrobe.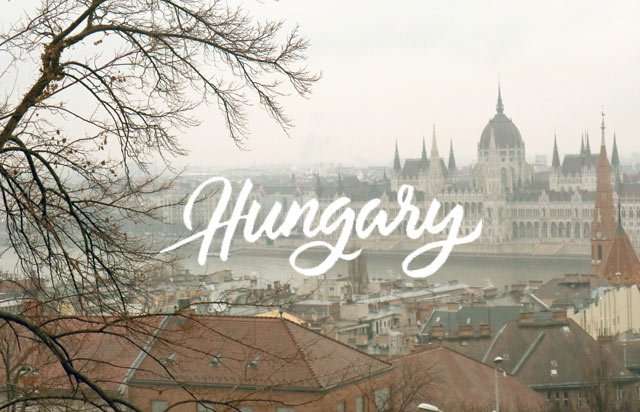 ADVERTISEMENT - CONTINUE READING BELOW
IMAGE Abbey Sy
DAY 6 & 7: Hungary
I would say visiting Budapest was the highlight of my Eurotrip. As our bus arrived at night and I first caught sight of both the Hungarian Parliament and Fisherman's Bastion lit up beautifully at night, I knew at once it was going to be an amazing way to end this week-long adventure.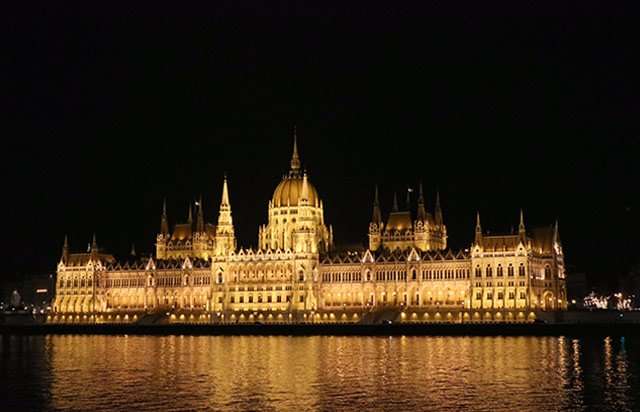 ADVERTISEMENT - CONTINUE READING BELOW
IMAGE Abbey Sy
Budapest, also known as the Paris of the East, used to be separate—"Buda" (built on a series of hills) and "Pest" (flat land). It was only in 1873 that they were merged. Up to this day, the iconic Széchenyi Chain Bridge connects these two cities together, along with several other bridges.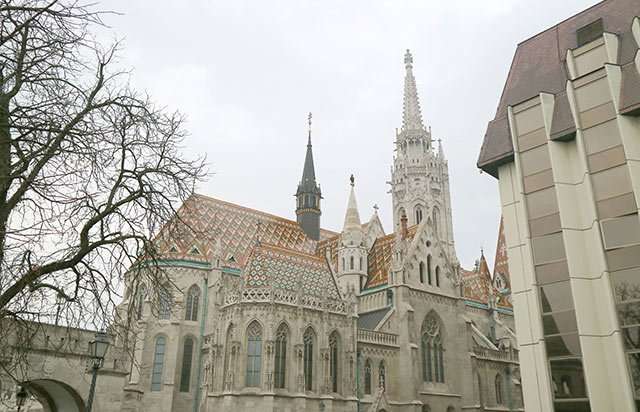 ADVERTISEMENT - CONTINUE READING BELOW
IMAGE Abbey Sy
Staying at the nearby hotels in Buda will give you a window view of the Matthias Church—a breathtaking church with intricatedly designed roofs at the heart of Buda's Castle District. It's relatively easy to do a walking tour in Buda, as most of the structures are in the same area.
Budapest, Hungary
ADVERTISEMENT - CONTINUE READING BELOW
A morning in Hungary's capital city meant exploring Pest through its iconic Central Market filled with food, beverages and souvenirs. Sample the best salami and paprika in the world and immerse in their market with a wide range of local ingredients and produce.
Fisherman's Bastion
Early morning stroll at the Fisherman's Bastion
ADVERTISEMENT - CONTINUE READING BELOW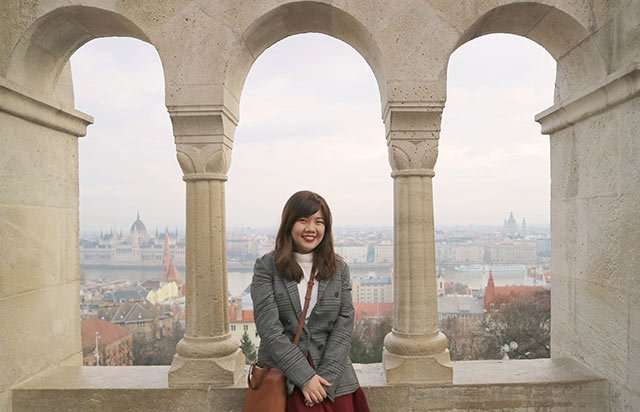 IMAGE Abbey Sy
The Fisherman's Bastion undoubtedly gives the best view of the Danube river and its surrounding structures. Visiting early in the morning (just a few minutes after sunrise) was the best way to keep the place to myself—just looking out on the view in silence, and taking it all in.
ADVERTISEMENT - CONTINUE READING BELOW
While it looks dreamy and picturesque in the daytime, the night lights and ambient music make it even more amazing after dusk. Spending New Year's Eve at the steps of the Bastion with newfound friends and strangers made me love this place even more.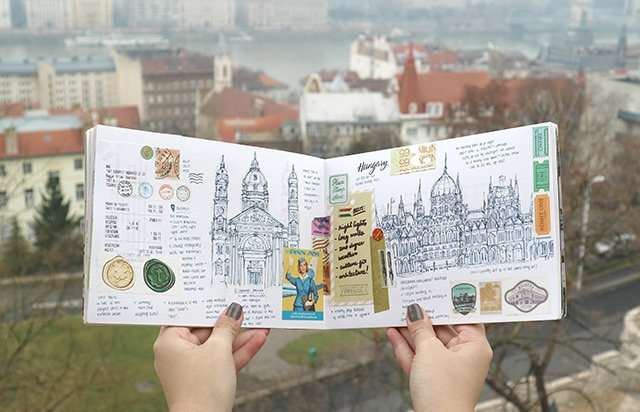 IMAGE Abbey Sy
Sketches of Budapest
ADVERTISEMENT - CONTINUE READING BELOW
I flew back to Manila with a refreshed state of mind after visiting these cities. Not only that, but a new fascination for Eastern Europe and a desire to revisit these places very soon. After all, what's a girl with a Schengen visa that isn't expiring yet to do?
Quick notes on traveling to Europe during the winter:
1. Bring your passport with a registered Schengen visa.
2. Currency per country may differ, so it's best to bring Euros and have them exchanged once you arrive in every destination.
3. Winter is the best time to layer. Bring coats, sweaters, and thermal wear to mix and match according to your preference. Accessorize with scarves, gloves, and beanies to complete your look.
4. Some roads may be rocky, so it's best to wear comfortable and durable shoes.
5. There will be lots of downtime, especially in airports, buses, and trains. Bring something to keep you busy.
ADVERTISEMENT - CONTINUE READING BELOW
Happy travels!
Abbey Sy is Preview.ph's guest editor for the month of January. This artist and best-selling author is known for her analog-style travel journaling and whimsical illustrations and lettering. You can find her books The ABC of Hand Lettering, The ABCs of Journaling, journaling kits and more of her merchandise at bookstores nationwide and here.
Related Stories from Preview.ph
Hey, Preview readers! Follow us on Facebook, Instagram, YouTube, Tiktok, and Twitter to stay up to speed on all things trendy and creative. We'll curate the most stylish feed for you!