I've been a gamer since my earliest recollection as a kid. Although I wasn't the type to cut class and stay the whole day playing Counter-Strike at an internet café, I spent most of my weekends locked inside my room finishing Suikoden II on PlayStation 1 for the nth time. I've always gravitated towards RPGs—Final Fantasy, Star Ocean, Tales of Destiny, and the likes. My siblings and I also bonded over Harvest Moon: Back to Nature, Torneko: The Last Hope, and Monster Rancher 2 growing up. Through the years, I still found myself occasionally splurging on video game consoles and lusting over the latest releases. And TBH, it irks me whenever other people would find out about my gaming habits and comment that I don't look like a gamer—because seriously, what's a gamer supposed to look like anyway?
I like a lot of things most girls normally tend to like—clothes, shoes, bags, makeup, skincare, you name it. As a Preview editor, fashion and beauty have practically become my bread and butter. But does that mean I can't love video games at the same time? The answer, obviously, is a big fat no. You can be a girly girl and also thrive in what is stereotypically a boys-only thing. In fact, if I can have it my way, I'd make sure that all my video game consoles are also dressed to the nines and as stylish as they can be! Case in point: my recently customized Nintendo Switch.
BEFORE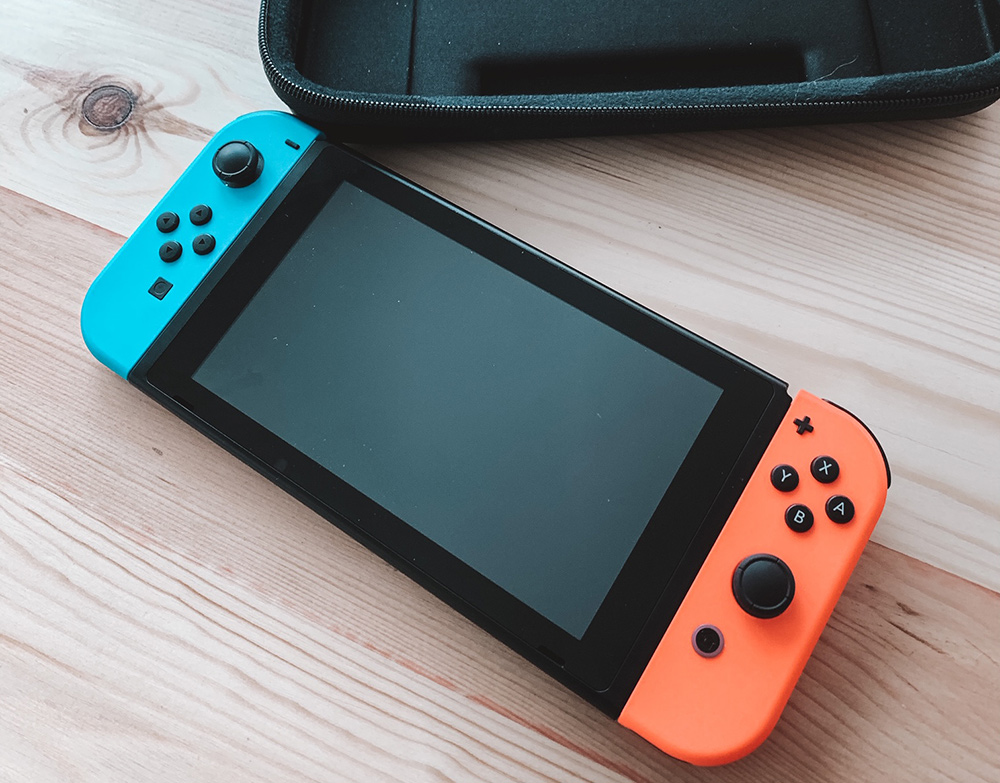 I bought my Nintendo Switch during our Japan trip over a year ago, so it's now begging for a new look. While I initially liked the classic blue and red Joy-Con controllers, it's high time to switch—pun intended—things up! I found @mymodsph on Instagram and instantly fell in love with their custom designs (their clients include celebrities Megan Young and Alexa Ilacad, as well as fashion designer Patricia Santos). After browsing their Instagram page, I knew right away that I had to give my Switch a pretty-in-pink makeover!
ADVERTISEMENT - CONTINUE READING BELOW
THE PROCESS
I messaged @mymodsph and we discussed everything over Instagram DM. Michelle, the one I was talking to, was very patient and accommodating when it came to answering all my questions (I had a lot!). The first step in the customization process is to decide which parts you want replaced and what designs you want for those—there's a corresponding price for each so that's how your total cost will be computed. They sent me sample photos, and honestly, there were too many cute ones to choose from so it took me a while to make up my mind. In the end, along with sakura pink shells, I asked for white buttons and cherry blossom-style thumb grips. I paid for my order and reserved a same-day installation slot for the following day. Note: There's an extra P500 charge for this, but if you're impatient like me and couldn't last a day without your game, then it's worth it!
The next morning, I booked a Grab messenger and had my Switch delivered to their office. They sent me a photo as soon as they received it, and later on sent me more pictures and videos after the installation. The purpose of sending videos is to demonstrate unit testing so you're assured that everything's working properly before they send your beloved Switch back to you. After which, they'll sterilize it with their 59s UVC LED Sterilizer in Fast Sterilize Mode, which is safe to use for gadgets—an important safety measure especially in the time of COVID-19.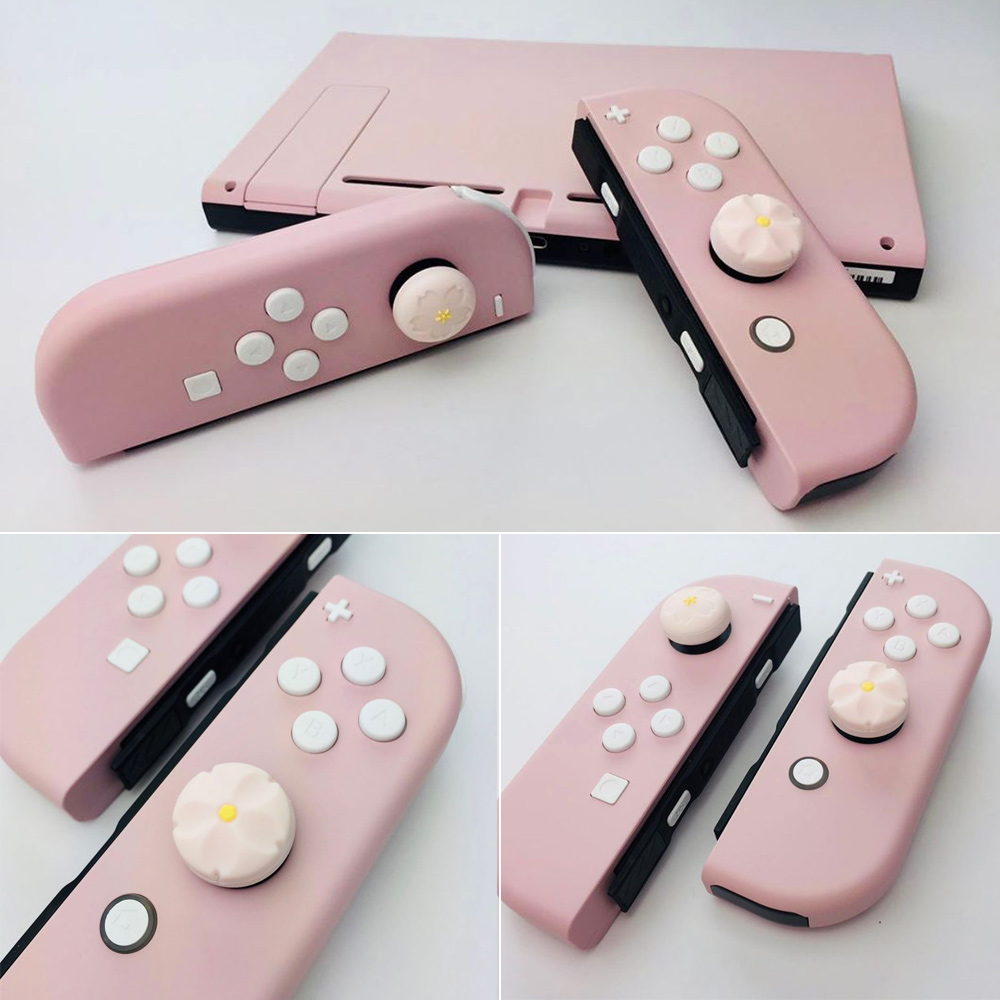 ADVERTISEMENT - CONTINUE READING BELOW
All in all, it only took less than six hours to have my Switch customized. I sent it to them around 9 a.m. and they were able to send it back before 4 p.m. So quick and convenient!
AFTER
So here's what my Switch console looks like after the makeover! They overhauled my Joy-Cons and backplate with sakura pink shells, gave it white buttons for a chic yet subtle contrast, and added character to the whole look by dressing the analogs with cherry blossom-themed thumb grips.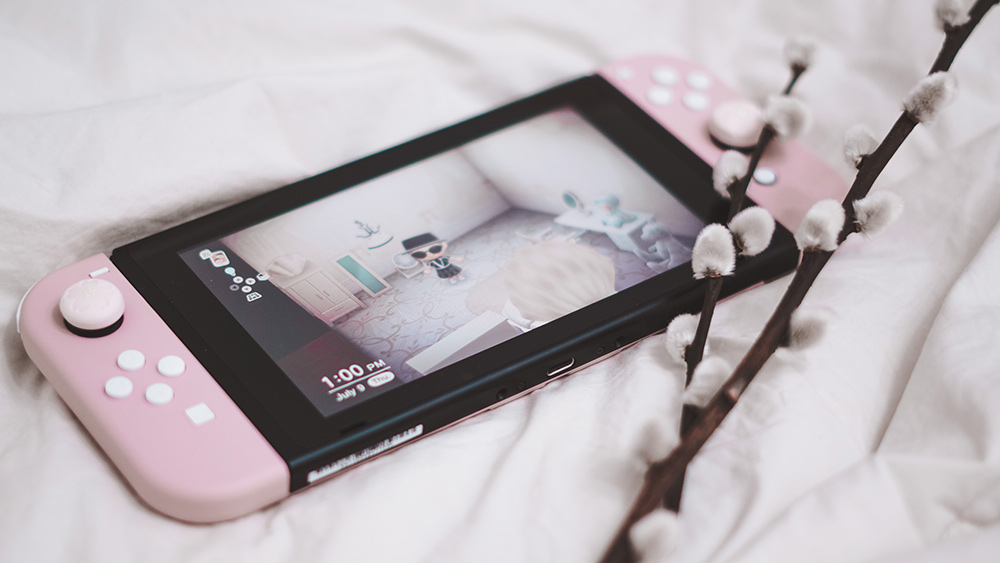 ADVERTISEMENT - CONTINUE READING BELOW
I gave it a test run as soon as it was sent back to me and everything still works perfectly! The excitement I felt while holding it for the first time was kind of identical to when I first bought it in Japan—it's almost as though I got myself a brand new Switch. Except this time around, it's pink and prettier.
I think the best part about having something customized is that you get to inject your own personality to it, versus settling for an average design that everybody else already seems to own.
Now if you'll excuse me, I'd be locking myself in the bedroom with my sakura pink Switch as soon as Story of Seasons: Friends of Mineral Town drops!
Hey, Preview readers! Follow us on Facebook, Instagram, YouTube, Tiktok, and Twitter to stay up to speed on all things trendy and creative. We'll curate the most stylish feed for you!