I hate flying. Planes freak me out. It's not only the cramped space that gets to me, it's the idea of a large structure hurtling itself into the stratosphere as if it was weightless. If that thought isn't harrowing enough, somewhere along the way, we're supposed to buy into the physics of it all (a subject I barely passed because of my superior math skills).
So when I was invited to participate in this event, my apprehension was great. The day's activities sounded good enough--a helicopter ride over the city, a dinner at a scrumptious Japanese restaurant, and a night at a 5-star hotel to cap things off (all while being driven in a limousine). It sounded like the ultimate city getaway.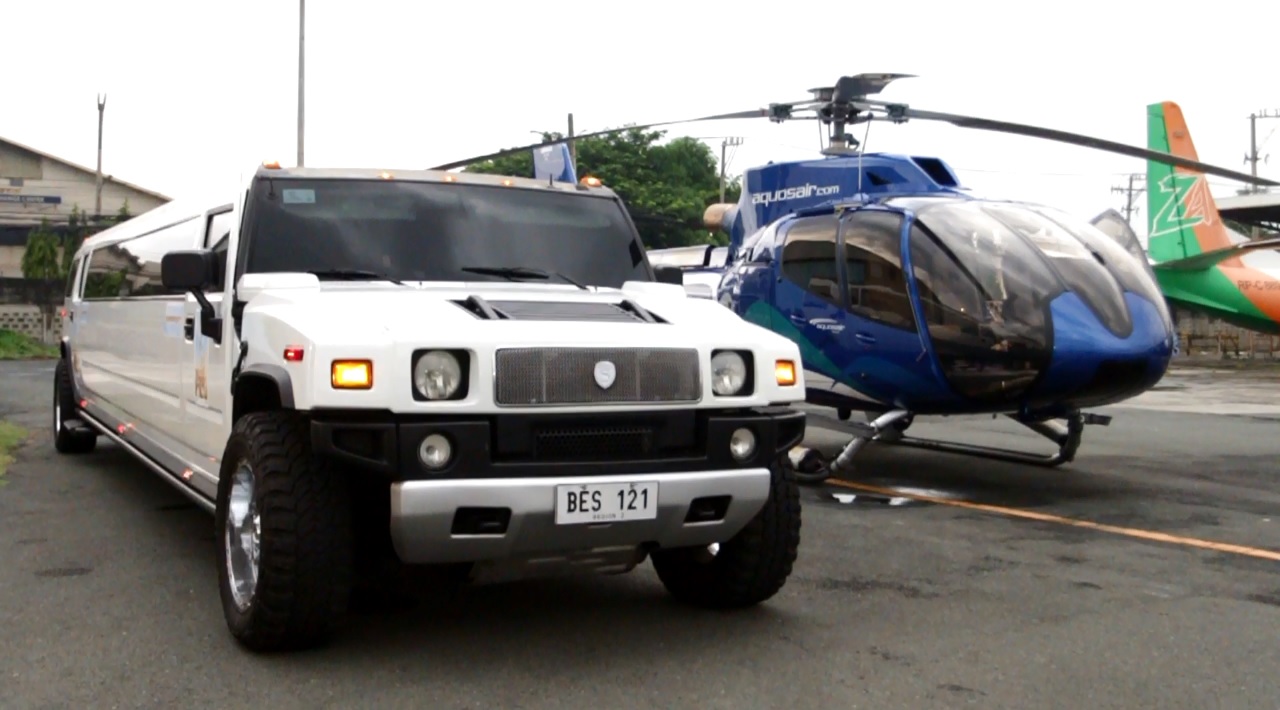 ADVERTISEMENT - CONTINUE READING BELOW
Our rides for the day.
I'd go over the day's activities one by one, but let's stick to the real reason I accepted this assignment: the helicopter ride. As I buckled myself in my seat I struggled to grasp that the only thing between me being a puddle of mush on the ground were a few straps that went across my body. Then it happened, the engine started whirring, the blades started spinning, and suddenly, we were airborne.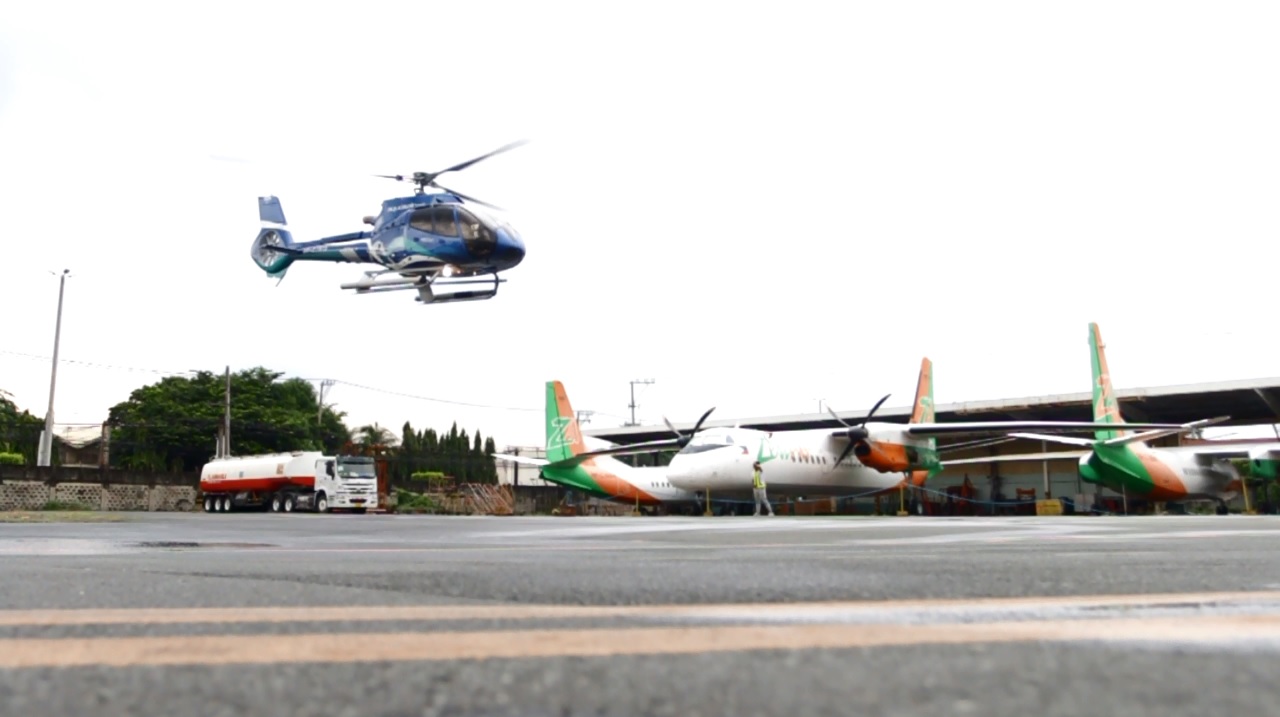 CONTINUE READING BELOW
Recommended Videos
We have lift-off!
The feeling wasn't at all like a plane takeoff, which induces tummy tickles and various sorts of uncomfortable. Instead, it felt as if we were simply ascending, going up, up and away until we were face to face with buildings and the open sea (Manila Bay!). It was amazing to be so far up, yet still close enough to observe details. In a span of 30 minutes we encircled the metro, flying above familiar landmarks that, until then, we had just seen from below. I noticed an abundance of helipads peppering the city, a sign that helicopter travel just might be the new way of getting around. My companions and I laughed at the mere mortals in their vehicles, lining up to endure the beginnings of a three hour traffic jam. "This," I exclaimed in my head, "is the only way to travel". (I quickly regretted laughing at the building traffic, only to endure it on the way to dinner. Karma works quickly.)
ADVERTISEMENT - CONTINUE READING BELOW
My fellow fearless flyers (L-R: Jessey De Leon, Rhea Bue, Ida Anduyan, Arisse De Santos, and Bianca Guidotti)
The experience was one for the books, mind you. And I'd gladly volunteer another time just to see the sun setting over Manila again, bathed in magic hour's golden light. Lucky for you and three of your friends, you can get the same experience just by buying P500 worth of Olay, Pantene, or Head and Shoulders products. Or you could post a photo with one of their products and upload it to the Summer in the City Facebook page. Contest is open til June 30, so if I were you, I'd get snapping.
ADVERTISEMENT - CONTINUE READING BELOW
Goodluck!
Photos courtesy of P&G Beauty
Hey, Preview readers! Follow us on Facebook, Instagram, YouTube, Tiktok, and Twitter to stay up to speed on all things trendy and creative. We'll curate the most stylish feed for you!