Who says you need to leave the metro to celebrate the day of hearts? From happy couples, to proud singles, to tight-knit friend groups, everyone can enjoy these special hotel offers and cozy Airbnbs. We've got your Valentine's Day plans covered with the list below:
Hotels
Okada Manila
Treat your SO to a relaxing aqua therapy experience before indulging in a sumptuous special Valentine's dinner offered by Okada's eclectic mix of restaurants. Our pick? Amp up the romantic dinner with a view of the hotel's iconic multicolored dancing fountain, while you take advantage of their free-flowing wine for the night. Once you've had your fill, retreat to your luxury room for the Omotenashi experience, a fusion of Japanese hospitality and Filipino warmth.
Booking for Okada's special room offer lasts until March 24, 2019, but if you're clocking in a Valentine celebration, make sure to book at least seven days in advance!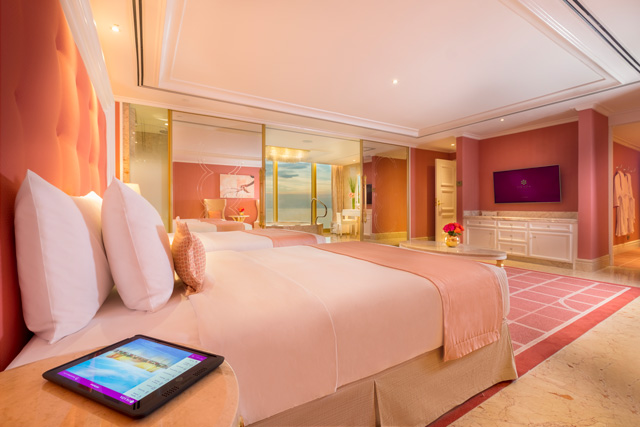 For reservations, contact Okada Manila at +63 2-888-0 -777.
Sofitel
Sofitel offers a Valentine stay by the seaside, complete with free breakfast, a 30-minute foot reflexology for two, and a 20% discount to their Sunset Bar's barbecue buffet. Once the big day arrives, change it up on February 14 and skip the flowers this time. Instead, bring you beau to Spiral's all-chocolate feast for a night of sweet romance.
ADVERTISEMENT - CONTINUE READING BELOW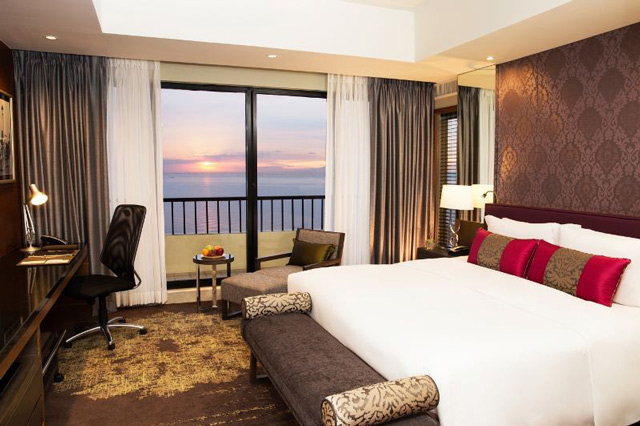 For reservations, contact Sofitel Philippine Plaza Manila at +63 2 573 5555 or email H6308@sofitel.com.
Raffles
Don't worry, single friends! It's not just couples who get to have fun this Valentine's. Dance and drink the night away at Raffles' Mireio Terrace, featuring their special V-Day concoctions. Try out their Black Valentine drink if your only commitment of the night is to have fun. But if you're up for some more mingling, how about sliding into someone's radar (respectfully, of course) by treating them with a Swipe Right drink, available from February 13 to 15.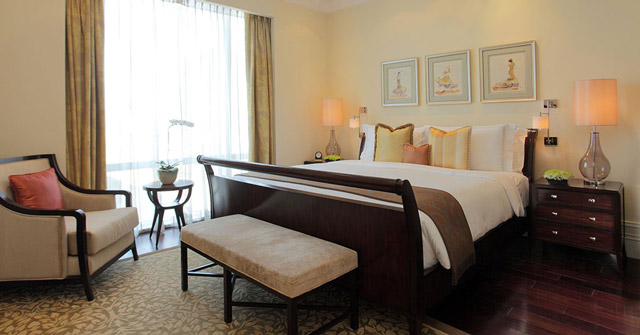 For room information and reservations, email Raffles at bookus.makati@raffles.
Discovery Primea
If you're looking to impress your foodie lover, treat him/her to a gastronomic five-course Asian dinner—with a breathtaking panoramic view of Makati City's skyline—at the Flame restaurant in Discovery Primea (It's also the ideal backdrop if you're planning on making some big declarations, FYI). Celebrate right after with free-flowing cocktails at the bar next door for a night you'll never forget.
ADVERTISEMENT - CONTINUE READING BELOW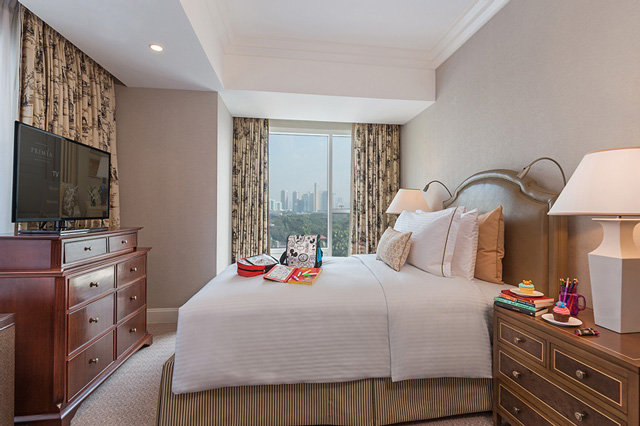 For inquiries and reservations, contact Discovery Primea at +63 2 9558888 or email primearestaurants@discoveryprimea.com.
Solaire
Show your SO, your fam, or even your best friends some love and celebrate the day of hearts with Solaire's Valentine package—complete with a breakfast buffet, a one-hour Swedish massage, and afternoon cocktail drinks at the Poolside Bar.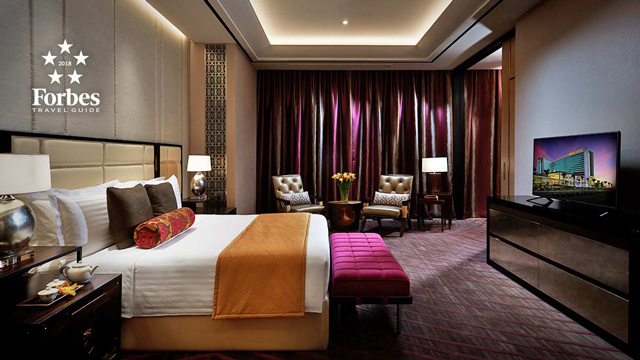 For reservations, follow the link here.
Airbnb
Designer New York Loft in Makati Center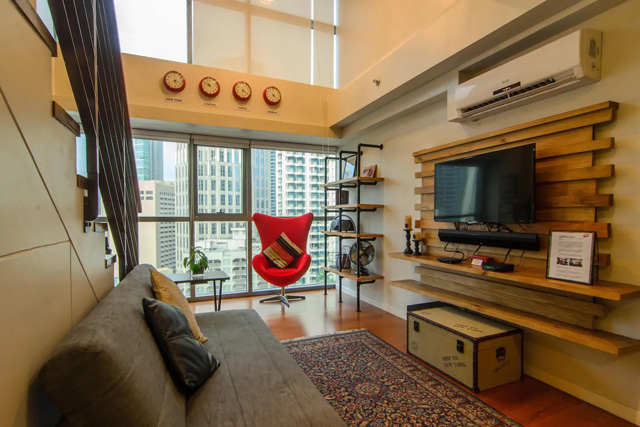 This loft is perfect for domestic couples who prefer to spend Valentine's day in a more private and intimate setting. Plus, the industrial chic New York design totally makes it Instagram-worthy for when you want to flaunt your romantic bliss to the whole world.
ADVERTISEMENT - CONTINUE READING BELOW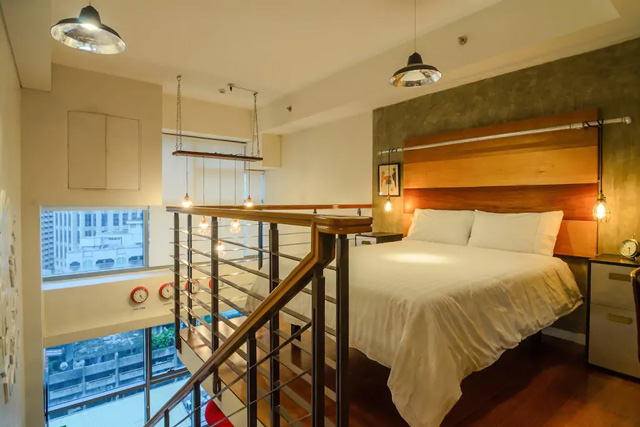 Rate starts at P7795/night
Book it here!
Wood House in Makati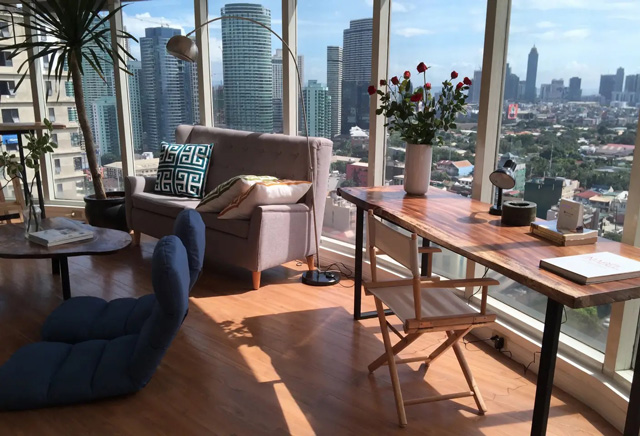 After a museum date night, a romantic dinner, and a night cap at one of the many bars surrounding Poblacion, retire with your SO to this stunning polished loft with sleek wooden interiors and floor-to-ceiling glass window panels.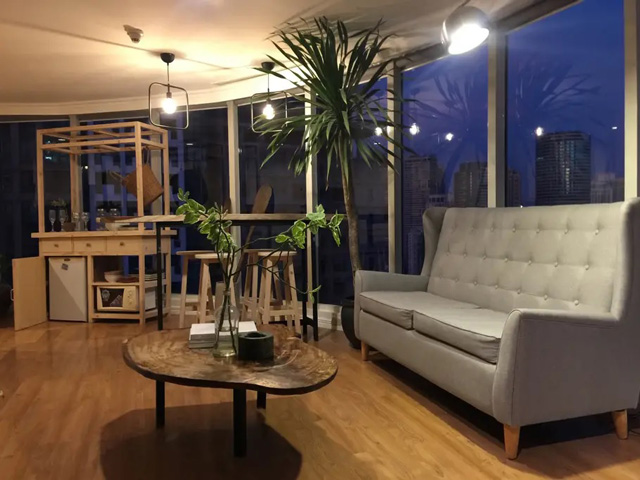 Rate starts at P2940/night
Book it here!
ADVERTISEMENT - CONTINUE READING BELOW
Cozy Hub in Mandaluyong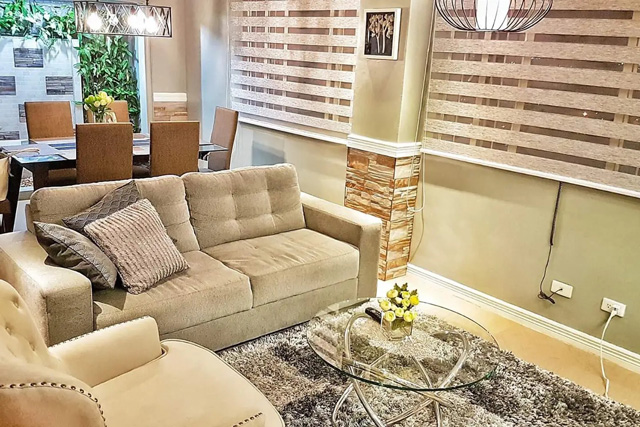 Make it a galentines celebration with your group of friends in this cozy three-bedroom unit. Equipped with a smart TV (with free Netflix!), eat and watch your feelings away, movie marathon style, with your best girls.
Rate starts at P4095/night
Book it here!
Aspire Tower beside Eastwood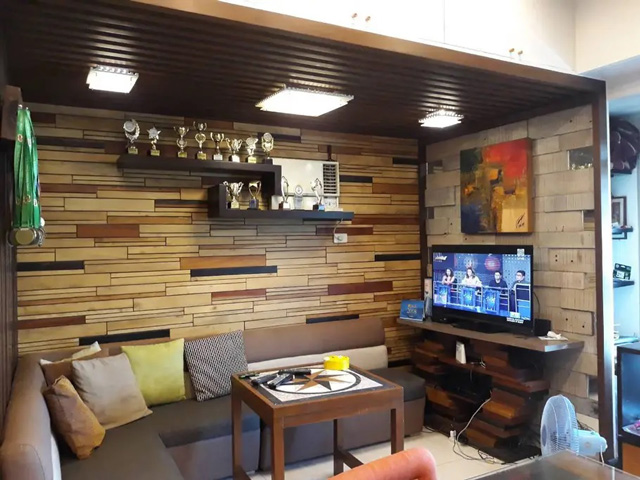 Indulge in Eastwood city's busting nightlife with your girl friends, and retire safely right after for a slumber party at this four-bedroom loft in Aspire Tower. Exchange stories and deeply meaningful conversations with a glass of wine by the terrace, late into the evening.
ADVERTISEMENT - CONTINUE READING BELOW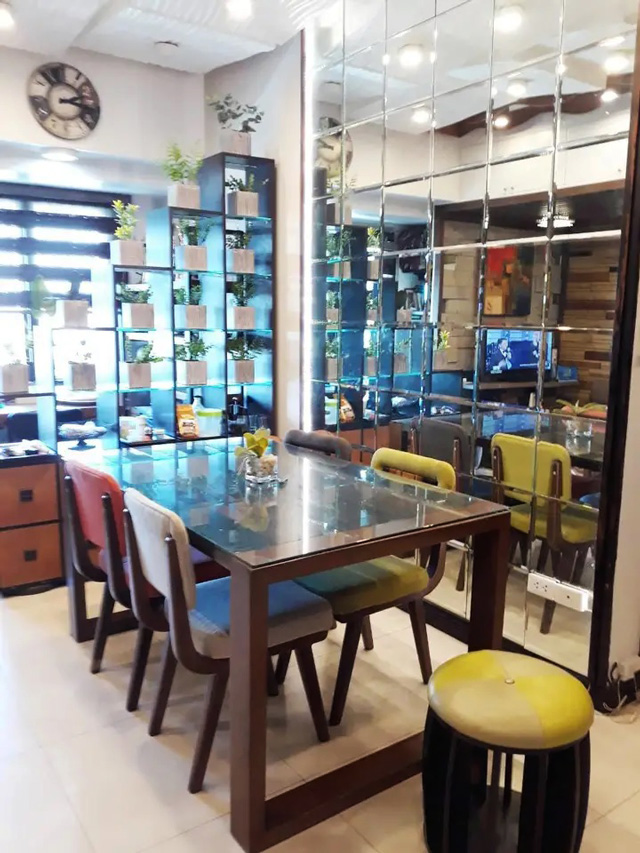 Rate starts at P4500/night
Book it here!
3BD Flat in Fort, BGC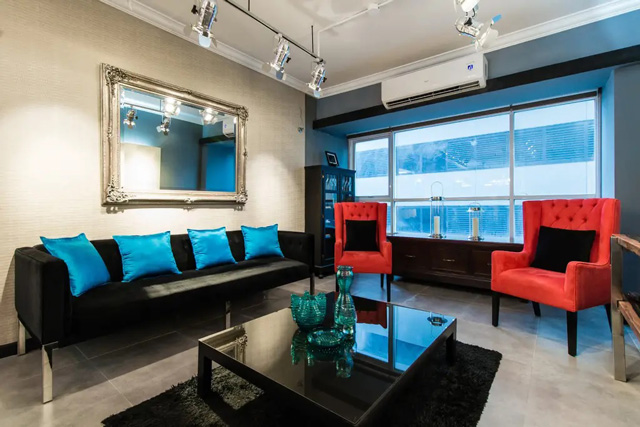 If you're the type of barkada who'd rather hole up in a room together and hang out rather than party in a crowded club, book this flat strategically located in a quiet street near BGC. Why recklessly gulp down tequila shots, when you can cook and bake away in a cool and spacious industrial themed pantry, right?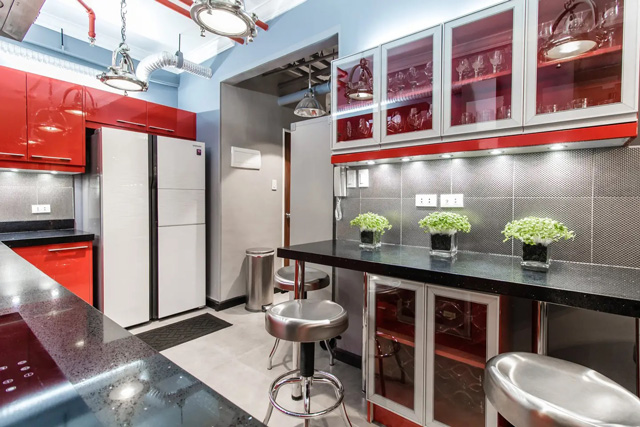 Rate starts at P10,451/night
Book it here!