Every hotel experience starts at the check-in counters, but it's not always smooth sailing especially around noon when guests start to queue up at the lobby. Not to mention that you have to fumble around your bag to look for your valid ID and some cash for security deposit, wait for a few minutes before the staff confirms your room, and fill out (all over again) a registration form with all your details. It can get a bit tiresome, especially if all you want to do is plop down a king-sized bed and take a much-deserved break.
ADVERTISEMENT - CONTINUE READING BELOW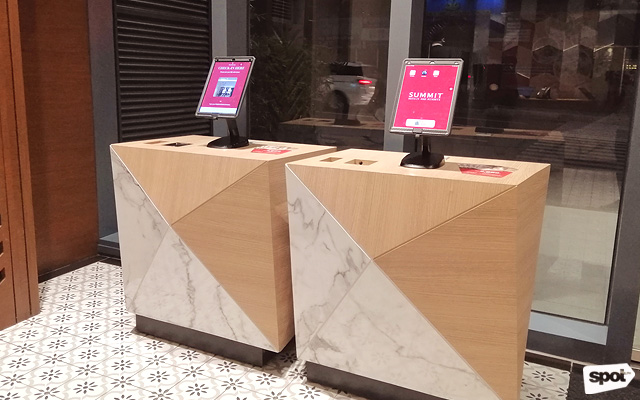 But now you can skip all these steps at Summit Hotel Greenhills, which opened on September 17 in San Juan City. This new hotel offers self-service check-in—the first of its kind for all Summit Hotels. All you need to have is the reservation ID or QR code that's sent to you through e-mail, then you can activate your own keycard with the push of a button.
ADVERTISEMENT - CONTINUE READING BELOW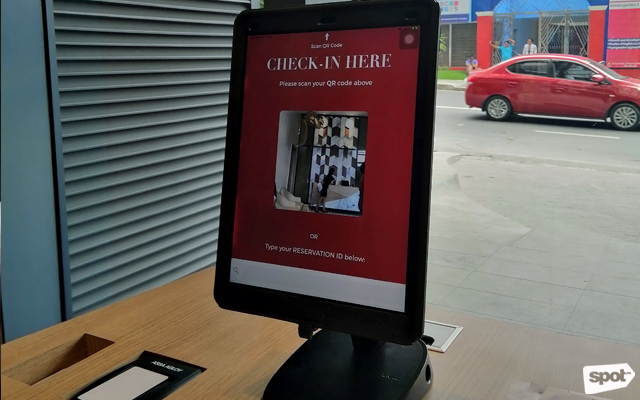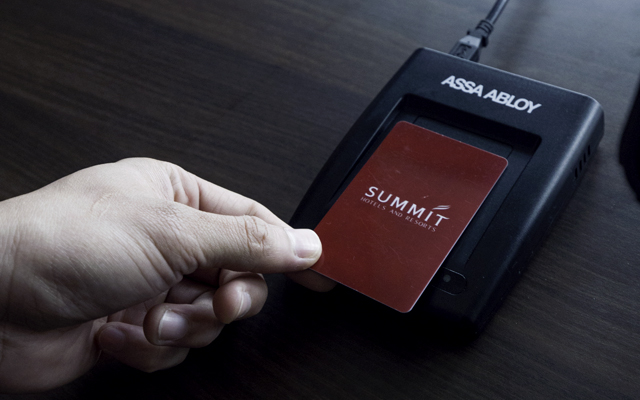 After that easy check-in, there's only one thing left to do: sleep in one of Summit Hotel Greenhills' 100 rooms. Accommodation categories range from Deluxe King to Junior Suite, but all are equipped with king-sized beds, a 42-inch television, a mini-bar, and other standard amenities. You can also request your choice of pillow to make sure that you have a good night's sleep.
ADVERTISEMENT - CONTINUE READING BELOW