Senator Miriam Defensor Santiago was a tough woman. Everybody knew her to be someone who wouldn't take BS from anyone. She's strict, and her name alone is enough to send shivers down the spines of this country's criminals. She was a protector of the weak, and in summary, this is most likely what everyone knew her to be. But not for me—to me, she was simply a sweet and gentle mom.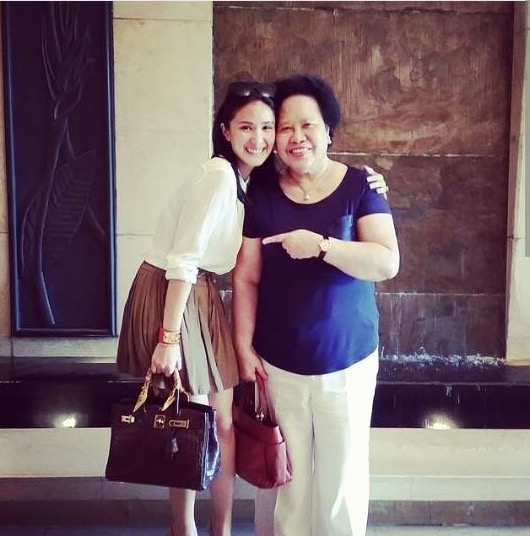 IMAGE INSTAGRAM/iamhearte
When I first met her, I remember it was raining really hard that day. We were both in Rustan's waiting for our cars when she went up to me in her raincoat and said, "You're Heart Evangelista, right? My son was fond of you. He would talk about you during dinners!" And then she randomly asked me, "With all the success you have right now, what are you planning to do next?" I just laughed, and during that same conversation she ended up giving me her business card. The kind senator told me that if I ever have any problems, she'd be one call away. And that was the beginning of our friendship.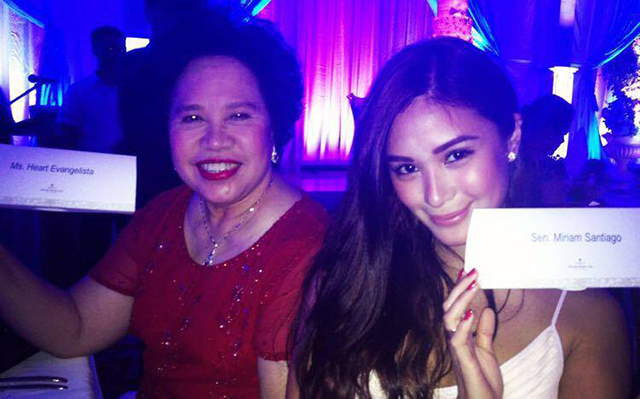 ADVERTISEMENT - CONTINUE READING BELOW
IMAGE Courtesy of Heart Evangelista
It's strange when I try to look back at how it all started—but the two of us? We clicked. She and I got together and we just clicked. Perhaps it was because she needed somebody to be with her or because she wanted to feel like a mother again after going through the agonizing experience of losing her son. Either way, she became like a mom to me. I would even sleep over at her house during weekends. We'd spend time at her library and she'd have me read out loud her Oxford books about laws. In turn, I'd have her read Vogue magazines. We can spend hours discussing about all sorts of things—about life, the law, Cleopatra, Grace Kelly, and all her Birkins and Kellys.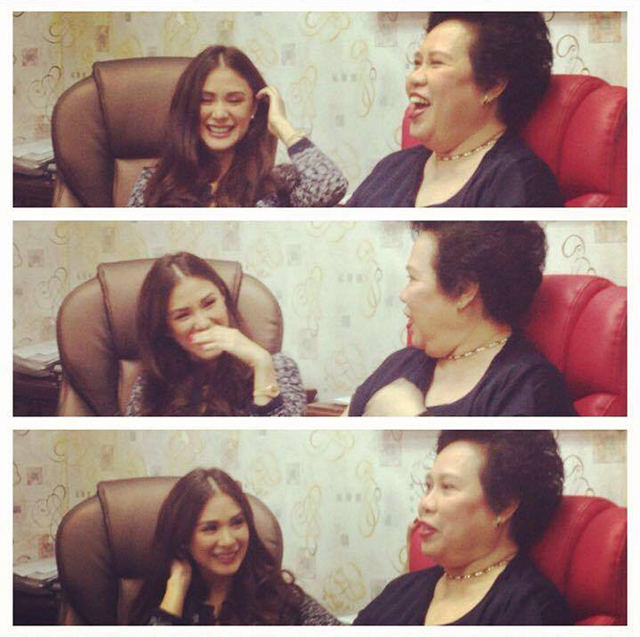 IMAGE Courtesy of Heart Evangelista
She would nurse me whenever I had a migraine and even massage my head. We would even have matching pink robes and slippers. She would call me a princess and then serve me food in a nice gold tray filled with fruits and lobsters—ah, she knew all my favorites! Like a mom, she would always tell me I'm too thin and then feed me burgers. Around four or five o'clock in the morning, she'd knock on my door and wake me up to ask me if I wanted to work out with her. She was actually pretty active and she loved working out in the morning. She'd also joke around sometimes. She told me once that she wished to be dumb in her next life so that people would stop asking her all these dumb questions, and then of course we'd laugh our heads off.
ADVERTISEMENT - CONTINUE READING BELOW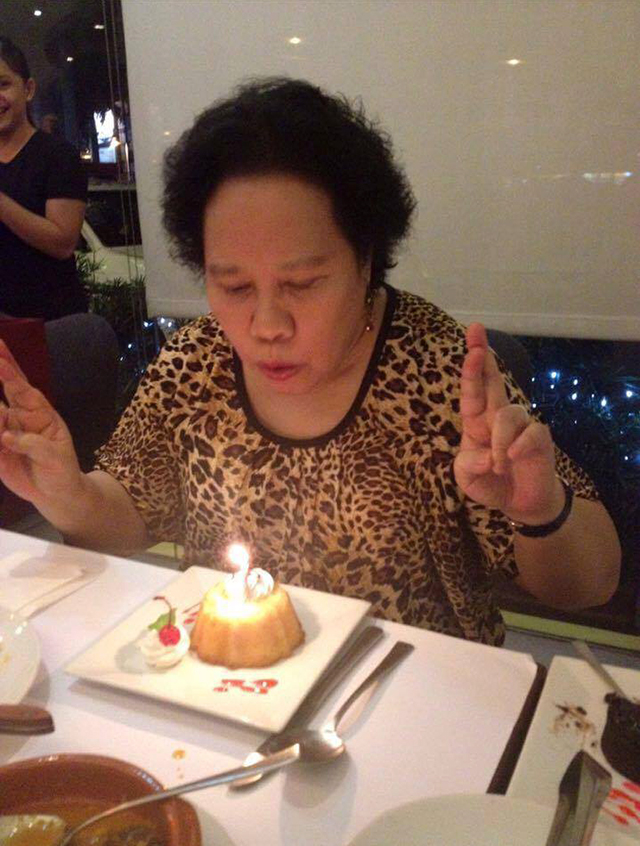 IMAGE Courtesy of Heart Evangelista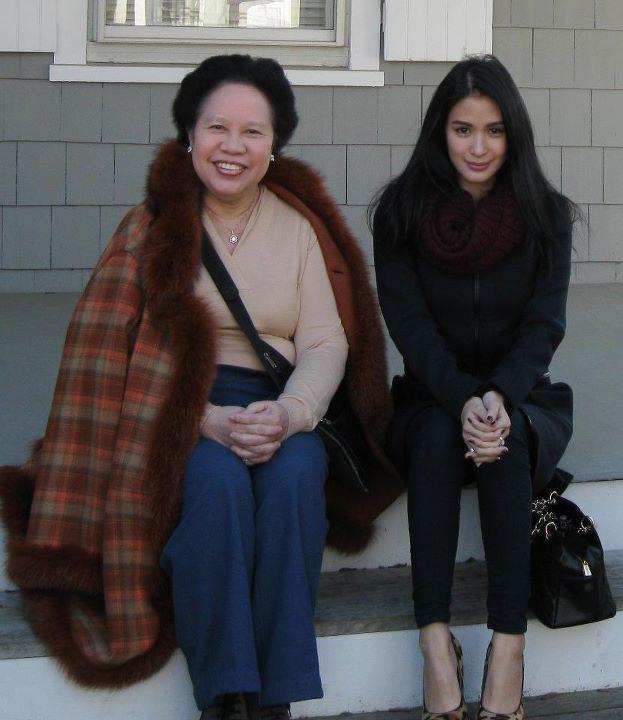 IMAGE Courtesy of Heart Evangelista
She may seem scary to most people, but when it's just the two of us, she was a sweet, regular mom. She was just an Ilongga who's very malambing, especially to her husband. In fact, I never saw her get mad at anyone. She was very caring and kind even to the people at her home. I remember her telling me that my beauty was like a curse, that I attracted all the negative people and that I had to make my heart shine and to stay kind. That's something she'd always tell me: Stay kind, stay sweet. But if someone bullies me, that's when I have to learn how to punch back. She was my hero. She was my number one protector, and she taught me that I needed to learn to put my foot down and fight back. I remember her telling me that women like Grace Kelly, Cleopatra, and Elizabeth Taylor knew there was power in beauty. It's something you can use for the good, to be able to inspire people.
ADVERTISEMENT - CONTINUE READING BELOW
"She was the queen that we never had."
Last time I spoke to her was two to three months ago and I even sent her a painting. I had no idea that it would be the last time. Still, I consider myself to be one of the luckiest girls in history because I was like her daughter and she was like my mom. I got to know her more than how other people knew her to be, and in my own honest opinion, she was the greatest. She was the queen that we never had.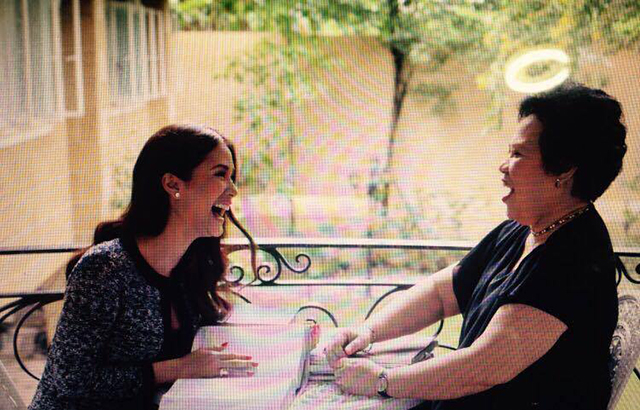 IMAGE Courtesy of Heart Evangelista
Mommy M, you were and will always be my guardian angel. I can't and won't say goodbye. Instead, until we meet again!