It doesn't take much for our favorite K-pop idols to make us swoon, what with their enamoring visuals and catchy tunes. Though, some personalities take capturing our hearts to the next level, and make us even more obsessed with them as actors. One good example of this is GOT7 vocalist Jinyoung.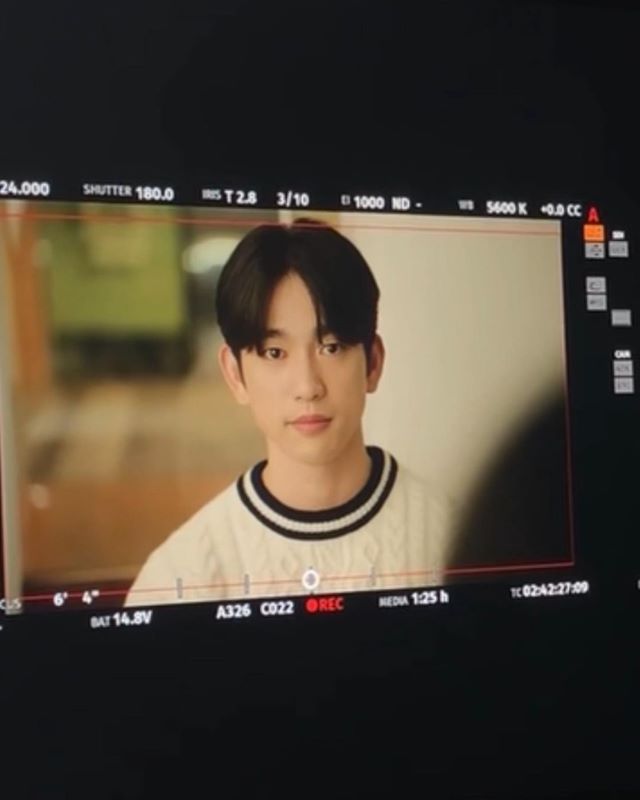 In case you were unaware, the 27-year-old actually began portraying roles on K-dramas before ever stepping on stage as an idol. To say that he's equally talented in both departments is saying the least. Want to see what we mean? Check out the eight titles we listed down below, and you'll for sure find yourself clamoring for more Jinyoung content.
8 K-Dramas and Movies to Watch Starring Jinyoung
K-DRAMAS
1. When a Man Falls in Love (2013)
Watch on: Viki
A businessman who's forced into a sleazy life as a gangster, Han Tae-sang (Song Seung Heon) goes through a change of heart after meeting a modest woman named Seo Mi-do (Shin Se Kyung). Things get complicated when Baek Seung-joo (Chae Jung An), his former mob boss' ex, and Lee Jae-hee (Yeon Woo Jin), his high school chum, get involved in their budding romance. Jinyoung joins the cast as Ddolyi, a young man who works part-time for Tae-sang's mother.
ADVERTISEMENT - CONTINUE READING BELOW
Also starring: Kang Shin Il, Kim Sung Oh, Park Min Ji
2. The Legend of the Blue Sea (2016)
Watch on: Netflix, Viki, Viu, WeTV
Once a noble governor in the 1500s, Dam Ryung reincarnates into the smooth-talking con-man Joon-jae (Lee Min Ho) in the present day. While on vacation at a resort, he discovers a washed-up mermaid on the shore. Somehow, he recognizes her as Shim Cheong (Jun Ji Hyun), the same mermaid he met and set free centuries ago. In flashback scenes, we can catch Jinyoung as the teenage version of Min Ho's two characters.
Also starring: Lee Hee Joon, Park Hae Soo, Shin Hye Sun
Related Stories from Preview.ph
3. He Is Psychometric (2019)
Watch on: Viki, Viu, WeTV
Following his parents' unfortunate demise, Lee Ahn (Jinyoung) gains the power of psychometry, which is the ability to "read" a person's past by making contact with them. Together with his foster parent, prosecutor Kang Su-mo (Kim Kwon), he uses this newfound skill to stop criminals in their tracks. They embark on a peculiar case surrounding prosecutor Kang, enlisting the help of police officer Yoon Jae-in (Shin Ye Eun) and investigator Eun Ji-soo (Kim Da Som).
Also starring: Noh Jung Hyun, Jung Suk Yong, Go Yoon Jung
4. When My Love Blooms (2020)
Watch on: Netflix, Viki, Viu, WeTV
Han Jae-hyun (Yoo Ji Tae) and Yoon Ji-soo (Lee Bo Young) first crossed paths during their university days (Jinyoung and Jeon So Nee play their adolescent selves). Two decades later, they encounter each other again, with Jae-hyun working as a notorious businessman, and Ji-soo struggling as a single mother. Amidst their turbulent lifestyles, the two revisit the possibility of a romance.
Also starring: Jang Gwang, Park Si Yeon, Kim Joo Ryoung
5. The Devil Judge (2021)
Watch on: Netflix, Viki, Viu, WeTV
Set in a dystopian future, a live courtroom show where dishonest individuals get punished on the spot becomes the people's craze. At the helm of it are the "judges", two of which are the ruthless Kang Yo-han (Ji Sung) and the bureaucratic Jung Sun-ah (Jinyoung). Sun-ah piques the interest of detective Yoon Soo-hyun, who's determined to unravel some possible secrets about the rookie judge.
Also starring: Kim Min Jung, Jeon Chae Eun
6. Yumi's Cells (2021-2022)
Watch on: Viki, iQiyi
Kim Yumi (Kim Go Eun) is your everyday, run-off-the-mill office girl whose "love cell" falls into a coma after she gets broken up with. In season 1, she catches the eye of Goo Woong (Ahn Bo Hyun), a stoic game developer. When things don't work out for the two of them, she starts to see her co-worker, Yoo Babi (Jinyoung), in a different light.
Also starring: Park Ji Hyun, Lee Yu Bi
MOVIES
7. A Stray Goat (2017)
In the middle of winter, Jo Min-sik (Jinyoung) and his family move to the rural province of Goseong. While adjusting to his new school, he grows close to Yang Ye-joo (Ji Woo), a girl who's ostracized as the "murderer's daughter" after her dad gets accused of a crime.
Also starring: Shin Ahn Jin, Jang Hee Ryung
8. Yaksha: Ruthless Operations (2022)
Watch on: Netflix
Ji Kang-in (Sol Kyung Gu) is a National Intelligence Service unit head who will do anything, including breaking the law, just to achieve his branch's missions. Among the members of his team are Hee-won (Lee El), Jae-gyu (Song Jae Rim), and Jeong-dae (Jinyoung). His unit's shady ways prompts demoted prosecutor Han Ji-hoon (Park Hae Soo) to interfere.
ADVERTISEMENT - CONTINUE READING BELOW
Also starring: Hiroyuki Ikeuchi, Jin Kyung, Jin Seo Yeon
Preview is now on Quento! Click here to download the app for iOS and Android and enjoy more articles and videos from Preview and your favorite websites!
Hey, Preview readers! Follow us on Facebook, Instagram, YouTube, Tiktok, and Twitter to stay up to speed on all things trendy and creative. We'll curate the most stylish feed for you!