Look alive, Alchemy of Souls fans: Part 2 of the action-packed K-drama is finally dropping on Netflix! To refresh your memory, the first season concluded with Mudeok (Jung So Min) leaping into her own demise after she caused the death of Jang Uk (Lee Jae Wook), a nobleman she's served and eventually fallen in love with. The catch is, Mudeok herself is a feeble woman, and her body was only inhabited by a skilled warrior named Naksu (That's the alchemy of souls the title implies).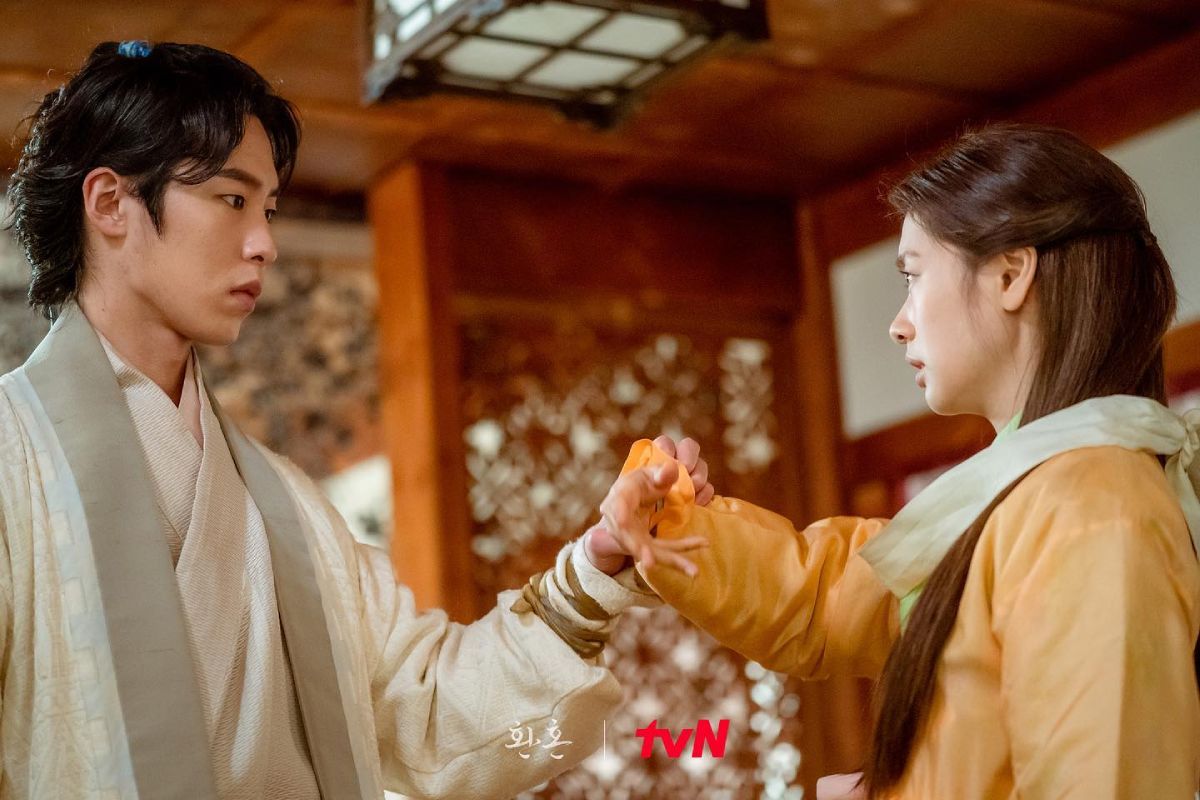 ADVERTISEMENT - CONTINUE READING BELOW
The series will now pick up with Naksu's soul making its way back to her own figure and Jang Uk mystically resurrecting (Is there any boring moment in this show?). While this means we'll probably only be seeing So Min in flashback scenes and cameos, we're just as excited to see the headstrong character finally come to life by way of actress Go Yoon Jung.
With the immense success of Part 1, Yoon Jung is probably facing a lot of pressure on her shoulders. We mean, there was quite an uproar when news broke out that So Min was getting "replaced" in the series. Though, if we were to look at Yoon Jung's initial slate of K-dramas, we'd say the character of Naksu is in pretty capable hands. Check out the titles she's starred in below to see what we mean:
6 K-Dramas Starring Go Yoon Jung
1. Alchemy of Souls Part 2 (2022)
Watch on: Netflix
With a powerful gemstone granting him a second lease of life, Jang Uk now embarks on a new mission: To hunt down the notorious soul-shifters that advertently caused his initial demise. Along the way, he encounters the very woman who trained him for his battles, except this time, she's encased in a new body.
Also starring: Hwang Min Hyun, Shin Seung Ho, Oh Na Ra
2. He Is Psychometric (2019)
Watch on: Viu, Viki, weTV
Lee Ahn (Jinyoung) gains the peculiar ability of psychometry—a.k.a. the ability to read someone's past via physical contact—after his parents' untimely death. He uses this ability to stop criminals in their tracks. During his high school years, he meets Yoon Jae-in (Shin Ye Eun), an aspiring prosecutor who aims to clean her father's name of a crime he didn't commit. One of Jae-in's childhood friends, whom Lee Ahn also encounters, is Kim So-hyun (Yoon Jung), a teen mom.
ADVERTISEMENT - CONTINUE READING BELOW
Also starring: Kim Kwon, Kim Da Som
3. Law School (2021)
Watch on: Netflix
A bunch of law school freshmen face a test they never, ever expected to have: A real-life murder laid out right in front of them. Stern criminal law professor, Yang Jong-hoon (Kim Myung Min) is pinpointed as prime suspect #1, but Han Joon-hwi (Kim Bum) and Kang Sol-ah (Ryu Hye Young) would like to object to that claim. One of their classmates is Jeon Ye-seul (Yoon Jung), who's constantly maltreated by her old money boyfriend.
Also starring: Lee Jung Eun, Lee Soo Kyung, Lee David
4. Sweet Home (2020)
Watch on: Netflix
In a post-apocalyptic world, high school student Cha Hyun-soo (Song Kang) finds himself orphaned after his family suffers a tragic car accident. Upon moving into an apartment complex, monsters and beast begin to wreck havoc, endangering the lives of everyone in the residences. He forms some sort of team with fellow outcasts Pyeon Sang-wook (Lee Jin Wook) and Seo Yi-kyung (Lee Si Young), and they do their best to stay alive. Park Yoo-ri (Yoon Jung, a caregiver who has a crush on Sang-wook, proves to be helpful with her medical know-how.
ADVERTISEMENT - CONTINUE READING BELOW
Also starring: Go Min Si, Park Gyu Young, Lee Do Hyun
5. The School Nurse Files (2020)
Watch on: Netflix
School nurse Ahn Eun-young (Jung Yu Mi) can observe people's desires, feelings, and spirits as "jellies" that roam in their own realm. However, these jellies sometimes manifest in violent and destructive manners, and can hurt actual humans. Upon moving to a new school, she meets Chinese teacher Hong In-pyo (Nam Joo Hyuk), who somehow can produce energy fields that protect him from jellies. When mysteries at their university start to affect students like Park Yoo-Jin (Yoon Jung), the two team up to resolve things.
Also starring: Lee Joo Young, Kim Mi Soo, Teo Yoo
6. Moving (2023)
Watch on: Disney+ (soon)
High school students Bong-seok (Lee Jung Ha), Hee-soo (Yoon Jung), and Kang-hoon (Kim Do Hoon) discover that they've each inherited their respective parents' superpowers. Ranging from the skill to fly to the ability to harness electricity, the three embark on a quest to maximize their newly-discovered traits.
ADVERTISEMENT - CONTINUE READING BELOW
Also starring: Ryu Seung Ryong, Han Hyo Joo, Jo In Sung, Kim Sung Kyun
Related Stories from Preview.ph
Hey, Preview readers! Follow us on Facebook, Instagram, YouTube, Tiktok, and Twitter to stay up to speed on all things trendy and creative. We'll curate the most stylish feed for you!