I have a confession to make: I used to hate acting. Because acting for me meant pretending, and it's something I'm not really good at. What's ironic is that people identify me mostly with the roles I've played on films and television. Even though it's humbling to hear compliments, as well as criticisms, acting can be stressful and dangerous especially when you can't handle your emotions very well.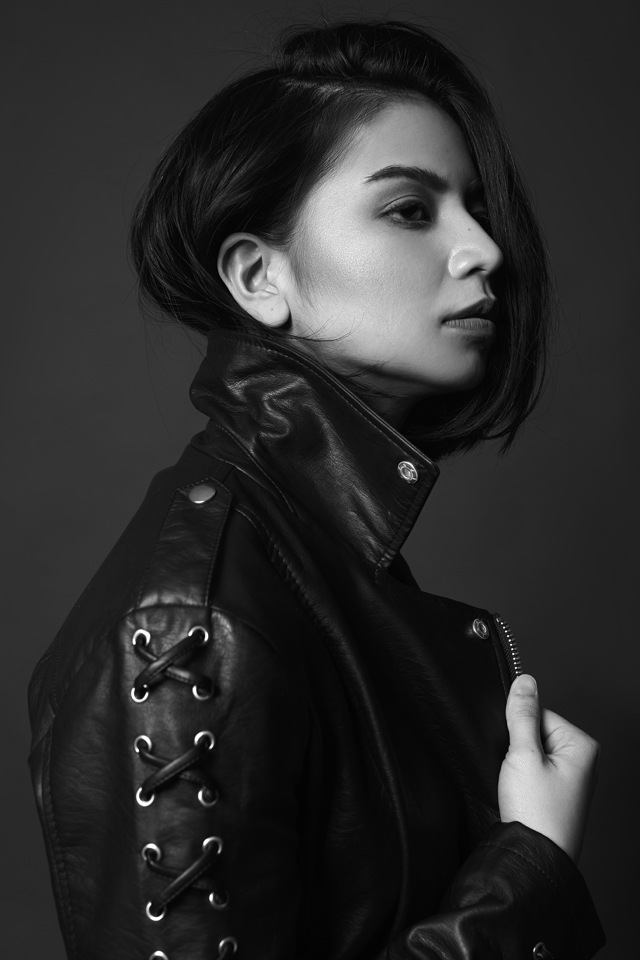 ADVERTISEMENT - CONTINUE READING BELOW
IMAGE Dookie Ducay
I started acting when I was 13 and my first guest appearance was in this show called Kasangga. The show tackled true to life stories, and my role was a teenage girl who was raped by her father and ended up killing him. Kinda heavy for a first timer, I know. After that, I got more stints in acting than singing (which is truly my passion), so I decided to focus on it to support my family. And that was my only motivation.
Being in the industry for almost 16 years, there were days when I thought that I could've just walked away from being an actor and stayed in the safe confines of music. Because if all I have to do on screen is cry, confront people, and ask for sympathy, then to hell with poverty, I say!
But every time I feel like quitting, life has its way of giving you reasons not to.
ADVERTISEMENT - CONTINUE READING BELOW
Recommended Videos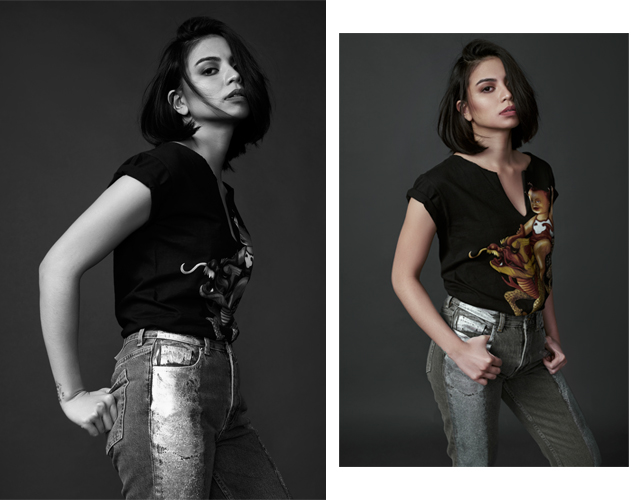 IMAGE Dookie Ducay
H&M denim pants with metallic streak, price unavailable, SM Megamall
I realized that pretending is not what acting is about, nor is crying the only way to empathize with your audience. When I watched films like Run Lola Run, Amelie, Monster, Dancer In The Dark, Gone Girl, and Kill Bill, I've learned the importance of playing empowering characters to encourage women. I eventually discovered that we've all got a hidden power to inspire. In my case, it's through being an actress.
ADVERTISEMENT - CONTINUE READING BELOW
Notice that these films don't have your usual comic book heroes from Marvel or DC, but they can be as powerful as Wonder Woman or Black Widow. While pop culture often portrays strong women as exceptional, skillfull, and always ready for combat, characters like Selma Jezkova in Dancer In The Dark or Amelie Poulain in Amelie use their intelligence, wisdom, and wit to fight and cope with the challenges of their daily mundane, miserable lives and eventually saving the people around them. It is their internal abilities that save both the characters in the film and audience from common movie stereotypes.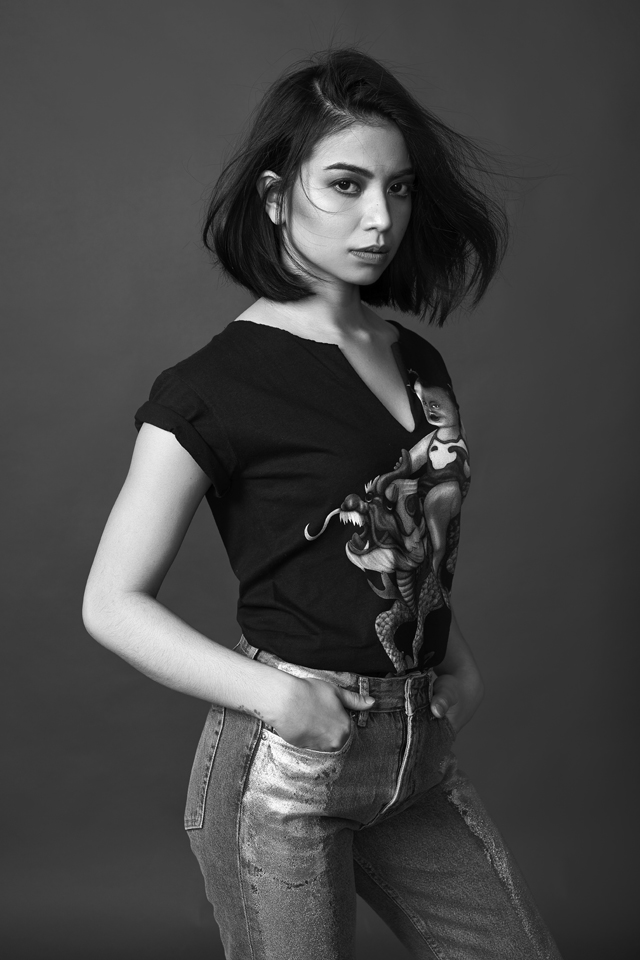 ADVERTISEMENT - CONTINUE READING BELOW
IMAGE Dookie Ducay
We have different opinions on how we see actresses portray strong characters and it influences the way we think, feel, and act. As an actress, I've noticed that we are often viewed as damsels in distress or overly dramatic princesses waiting for our prince. But in films like Tomb Raider, Ghost In The Shell, or even in Darna, we are summoned to fight for ourselves and save the defenseless. Heroic roles are often given to men, and perhaps because of this, there is a shortage of hero roles played by women. I believe we can do so much more than flaunting ourselves, or wanting to achieve the perfect body for the camera. Sometimes we focus too much on the physical aspects of portraying our characters, when we can go far beyond all of it. I think that's what films should really be about. Recognizing the inner self. Fighting from the inside out.
ADVERTISEMENT - CONTINUE READING BELOW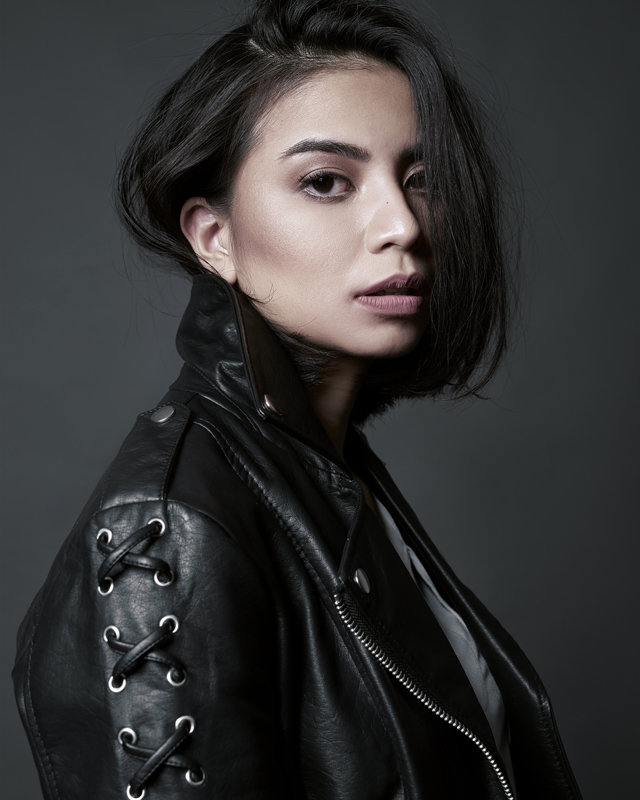 IMAGE Dookie Ducay
Some people think or view acting as a glamorous profession, but I would like to focus on its responsibility to influence. Yes, fame can be overwhelming and recognition can be rewarding. But it's almost the same as teaching because there are always opportunities to educate. And sometimes, the fictional characters portrayed are more influential than the actors themselves.
ADVERTISEMENT - CONTINUE READING BELOW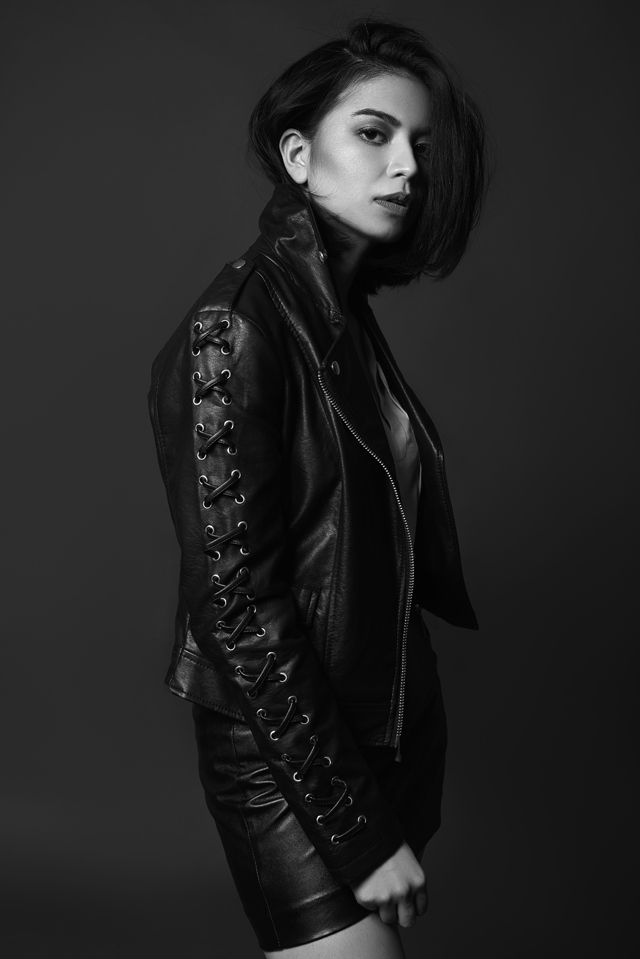 IMAGE Dookie Ducay
The struggle of choosing which roles to take on, dealing with controversies and weight issues, among other things, take away the essence of who we really are. TV and movie personalities are often branded as products instead of storytellers and emotional athletes. Some actors confide in indie films to explore their artistry but that's not always the case. Whether it's mainstream, indie or maindie (I honestly don't like that term), we have a responsibility to give back to our audience. So yes, it does come with power.
ADVERTISEMENT - CONTINUE READING BELOW
Do we use acting to fool or to impress? Do we nurture the talent to gain more money for success or stand out? There are a thousands of reasons and maybe I'm not saying I'm right. But for me, acting is a tool, which I can use to make the audience understand what other people are going through—be it a protagonist or an antagonist.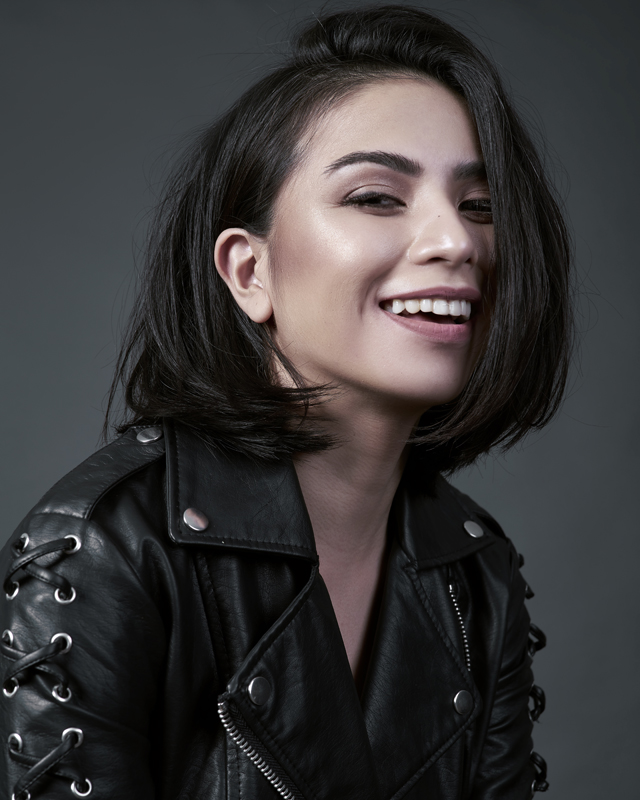 ADVERTISEMENT - CONTINUE READING BELOW
IMAGE Dookie Ducay
And it's all because of these strong, inspiring characters that I've watched from films and TV that I continue to act. They taught me that making a mark on whatever field you've chosen means accepting the responsibility and standing your ground amidst the pressure and expectations of being a woman. We are the unsung heroes, and it's only a matter of time 'til we realize the power we have with the roles given to us—be it on or off screen.
Photographed by Dookie Ducay
Produced by Maura Rodriguez
Styled by Glaiza de Castro and Maura Rodriguez
Makeup by Creole David
Hair by Eddiemar Cabiltes
Related Stories from Preview.ph
Hey, Preview readers! Follow us on Facebook, Instagram, YouTube, Tiktok, and Twitter to stay up to speed on all things trendy and creative. We'll curate the most stylish feed for you!