Gameboys is a pioneer on Philippine screens. It's the first ever Boys' Love series to be produced locally, and amidst a global pandemic at that. Such unique circumstances was the foundation of 13 episodes masterfully written and made from the confines of isolation.
We witnessed the budding of an innocent romance between Cairo (Elijah Canlas) and Gavreel (Kokoy de Santos) through video calls and chat boxes, with minimal physical interaction between the two. The charming storyline was balanced with contemporary, pandemic-related themes and events that depicted the world outside the screen. It reflected how relationships are built, but also lost due to the health crisis at hand.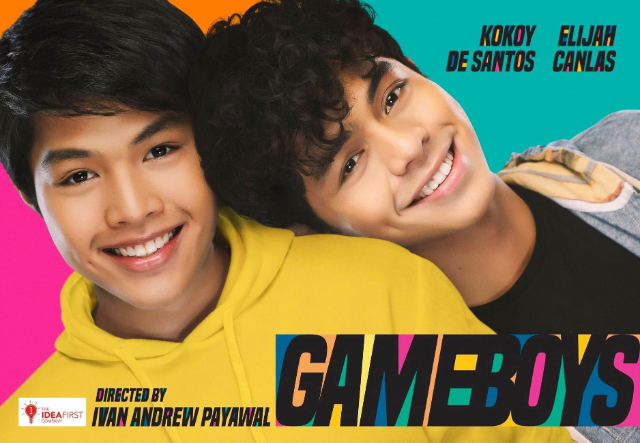 ADVERTISEMENT - CONTINUE READING BELOW
With this, it came as no surprise that the BL's first season was met with widespread acclaim and adoration. Subsequent to this success, fans from all over the world clamored for "CaiReel's" story to be explored further. Director Ivan Andrew Payawal and screenwriter Ash Malanum took this request to the next level, and brought the young couple's story to the big screen. After "crossing the line", Cai and Gav are forced to figure out if their bond can withstand all possible hindrances, or if game over is inevitable for them.
Is Gameboys: The Movie worth the watch? Read through our review and see for yourself.
What I Liked About It
We pick up where we left off
The film opens with a familiar sight: Cai through a computer screen, streaming one of his games. Only this time, Gav is literally behind him. Our two leading men no longer have to resort to video calls as the movie directly picks up from where we last saw them.
CONTINUE READING BELOW
Recommended Videos
The plot takes us through the affairs of the two boys under one roof. Preciously clingy as ever, Gav maximizes the time he has with Cai, who still has to follow his family to Bukidnon. Majority of the film is shot live, with some computer screen scenes still being incorporated to hark back to the distinctive setting Gameboys started with. Some supporting characters also make a return. In particular, the perpetually bubbly Pearl (Adrianna So) still represents all the fictional and real fans of "CaiReel." Their friends Terrence (Kyle Velino), Wesley (Miggy Jimenez) and Achilles (Kych Minemoto) are also back in the mix from the pilot season.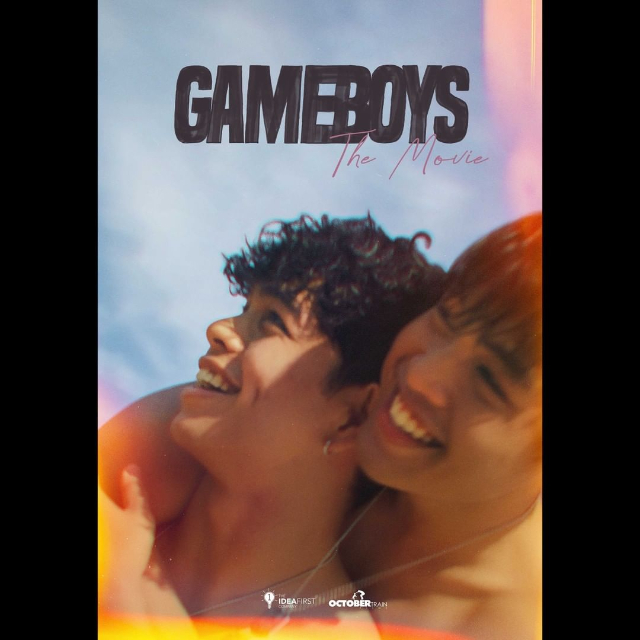 ADVERTISEMENT - CONTINUE READING BELOW
Being set in Gav's house, audiences now see things from his point of view, which is a shift from Cai's viewpoint in the original series. The story is more focused on Gav's disposition regarding his relationships, as well as his own unattended baggage. Because of this, we get to witness him be more broken down, which prompts Cai to become less presumptuous about protecting their relationship. Overall, the film sheds a new light on the two in ways we didn't know we needed to see them in before.
Kokoy and Elijah's chemistry leaps off the screen
The way Kokoy and Elijah brought "CaiReel" to life is indisputably captivating. A dominant theme throughout the film is intimacy, and how it played a part in making Cai and Gav's relationship indestructible. What one could greatly appreciate is that it utilizes scenes of physical affection as a tool to discuss the importance of consent, safe sex practices and sex positivity. Kokoy and Elijah tackled these scenes in a way that made the events purposeful and sensitive, while still being passionate and enthralling. The level of synergy between the two consummate actors ensured that none of the portrayals became arbitrary.
ADVERTISEMENT - CONTINUE READING BELOW
One could argue that only they could manifest such a candid but well-written script. The dialogue flows so naturally, with none of it ever feeling forced or awkward. More than how they deliver their lines, their eyes effortlessly speak a thousand words, to each other and to the audience; you feel as sympathetic towards them as they do to each other.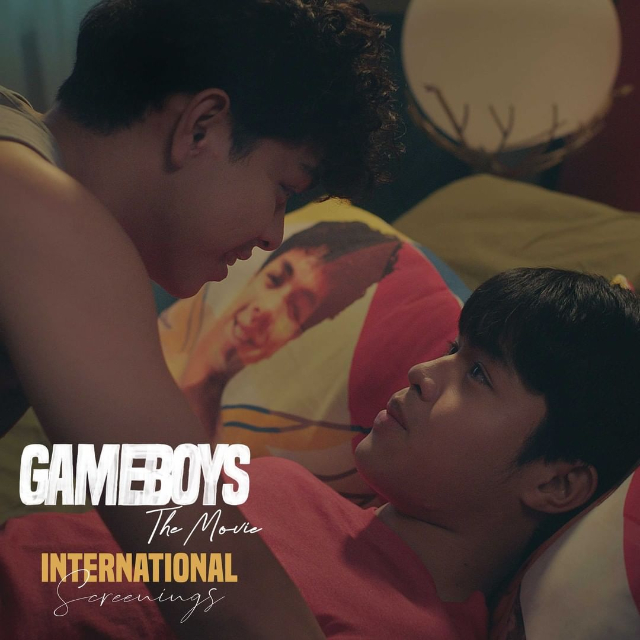 ADVERTISEMENT - CONTINUE READING BELOW
It's a (queer) love story through and through
Behind Gav's upbeat demeanor, we learn about how his younger self was wrongfully taught to reject his queerness. His conservative aunt brings trouble to paradise, spewing microaggressions and casting judgments towards Gav, Cai, and their friends. Any queer person who grew up having to hide their idenity would be hit hard, and might even feel uncomfortable, with the lines thrown in the film, but that's only a testament to how painfully real the events portrayed are.
When Gav's at his lowest, Cai reminds him, and us viewers, that "gay" is also a synonym for happy. It's in this instance that the movie shows us that there is a joy that roots from authentic love and acceptance, one that has the power to overshadow bigotry and hatred. This is the joy Gav experiences when he's in his other half's arms, and it's something all people, regardless of how they identify or express themselves, deserve to feel too.
ADVERTISEMENT - CONTINUE READING BELOW
While Gameboys isn't the poster child of queer representation in Philippine cinema, it still does a great deal in uplifting the community. Seeing two gay men persisting to keep their relationship alive, despite all the limitations imposed on them, is a powerful and relevant narrative on mainstream screens.
What I Didn't Like About It
It's a main course that didn't need a side dish
The film primarily (and obviously) revolves around Cai and Gav, with a subplot involving Terrence, Wesley, and Achilles also unfolding. While this side-story added some dimension, it could have been fleshed out elsewhere.
It picks up from the brief events of Alt Gameboys, a spinoff episode from season one focusing on the three. By tackling themes such as effem-shaming and the Twitter alter community, it shed light on LGBTQIA+ issues that Gameboys did not. Having said this though, continuing the storyline of the three in the movie did seem like an unnecessary accompaniment to the main plot. There were bridges that needed to be gapped between the characters, yet the film didn't seem like the appropriate place to do that. Their inclusion almost feels forced, as if they were inserted into the script just to have the whole cast together again.
ADVERTISEMENT - CONTINUE READING BELOW
Thankfully, there has been a commotion to fully produce the chronicles of Terrence, Wesley and Achilles through more episodes of Alt Gameboys. With much to explore in their story, perhaps delving into it more on its own could provide it the spotlight it deserves.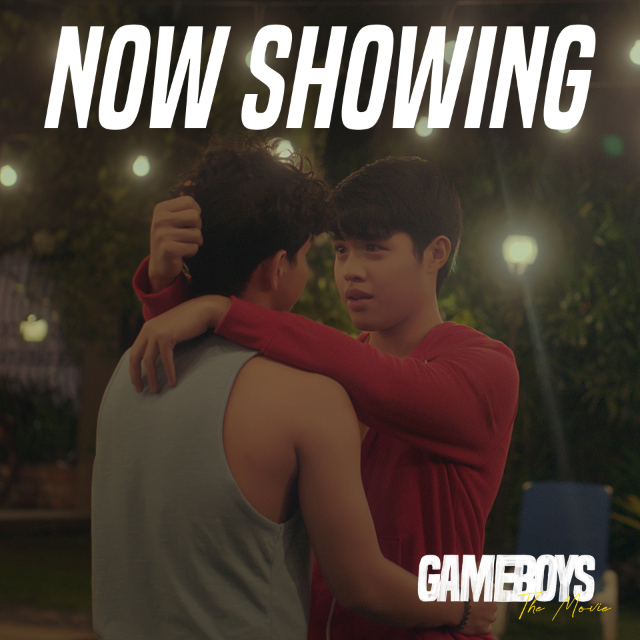 So is it worth the watch?
If Gameboys: The Movie accomplished anything, it's that it stayed true to what its origin series was all about—a love that persists, no matter what. The film concludes with Cai and Gav meters away from one another, and amidst the tears in their eyes, there is an unspoken promise that their bond will continue on come hell or high water.
ADVERTISEMENT - CONTINUE READING BELOW
Their story has always had an undeniably endearing quality to it since the series' inception, and this was only amplified throughout the one hour and 47 minutes of the film. There's definitely more to be explored, not just between CaiReel, but also with their peers we've grown to adore just as much. But hey, all the more there is to look forward to in the show's upcoming seasons, right?
With the world outside Cai and Gav's video calls being as dynamic as ever, only one thing is for certain—Gameboys will only keep us wanting more.
Gameboys: The Movie is available for streaming until August 8, 2021. Go get your tickets now here or here.
Preview is now on Quento! Click here to download the app for iOS and Android and enjoy more articles and videos from Preview and your favorite websites!
Related Stories from Preview.ph



Hey, Preview readers! Follow us on Facebook, Instagram, YouTube, Tiktok, and Twitter to stay up to speed on all things trendy and creative. We'll curate the most stylish feed for you!