In dire need of a K-drama to brighten your day? We've got you covered. Below, we list down 20 hilarious Korean TV series that are sure to make you laugh out loud. Whether you're looking for a good ole sitcom, a sugary sweet romantic comedy, or a crime show with ridiculously funny characters, there's something for your every mood.
Check out some of the best comedy K-dramas you can watch online:
1. The Fiery Priest (2019)
Watch on: Netflix, Viu
If your type of humor involves quirky individuals and stupid comic book facial expressions, you'll definitely get a kick out of The Fiery Priest. This action comedy centers on three characters constantly butting heads, namely: Kim Hae Il, a rude, foulmouthed Catholic priest; Koo Dae Young, a timid detective; and Park Kyung Sun, an ambitious prosecutor, as they reluctantly work together to investigate an elderly priest's murder.
Starring: Kim Nam Gil, Kim Sung Kyun, Lee Ha Nui
2. Strong Woman Do Bong Soon (2017)
Watch on: Netflix
A petite woman born with supernatural strength named Do Bong Soon is hired by a childish CEO to protect him from an anonymous threat. Unbeknown to Bong Soon, he falls in love with her at first sight, though she already has her eyes set on her high school friend. Your typical love triangle aside, hilarity ensues as Bong Soon, thanks to her new job, finds herself in unusual situations of which she meets with equally comedic dialogue. You might also find yourself having a good chuckle at the confused bystander reactions our tiny Herculean heroine receives.
Starring: Park Bo Young, Park Hyung Sik, Ji Soo
3. My Only Love Song (2017)
Watch on: Netflix
Here's something for history nerds out for a good laugh. My Only Love Song tells the story of Song Soo Jong, a money-hungry conceited actress whose life is overturned when she falls into a time portal. The accident lands her back to 6th century Korea during the Goguryeo era in the midst of King Pyeongwon's reign. Here, she meets On Dal, a man dedicated to making money whose ambitious goal is only hampered by his own generous heart.
ADVERTISEMENT - CONTINUE READING BELOW
Starring: Gong Seung Yeon, Lee Jong Hyun
4. Rooftop Prince (2012)
Watch on: Netflix, Viu
Almost like a reversal of My Only Love Song's plot, Rooftop Prince follows Crown Prince Yi Gak as he's transported from the Chosun Dynasty to modern-day Seoul. He unexpectedly crosses paths with Ho Se Na, a woman who looks a lot like his deceased wife. Determined to uncover his wife's mysterious death, Yi Gak takes on a job at Se Na's company to get closer to her, all while struggling with modern day technology.
Starring: Park Yoo Chun, Han Ji Min, Jun Yoo Mi
5. The Sound of Your Heart (2016)
Watch on: Netflix
Give The Sound of Your Heart a try if you're a sucker for over-the-top slapstick comedy. Based on a popular webtoon of the same name, this outrageous sitcom depicts the comical everyday adventures of a cartoonist and his family.
Starring: Lee Kwang Soo, Kim Dae Myung, Jung So Min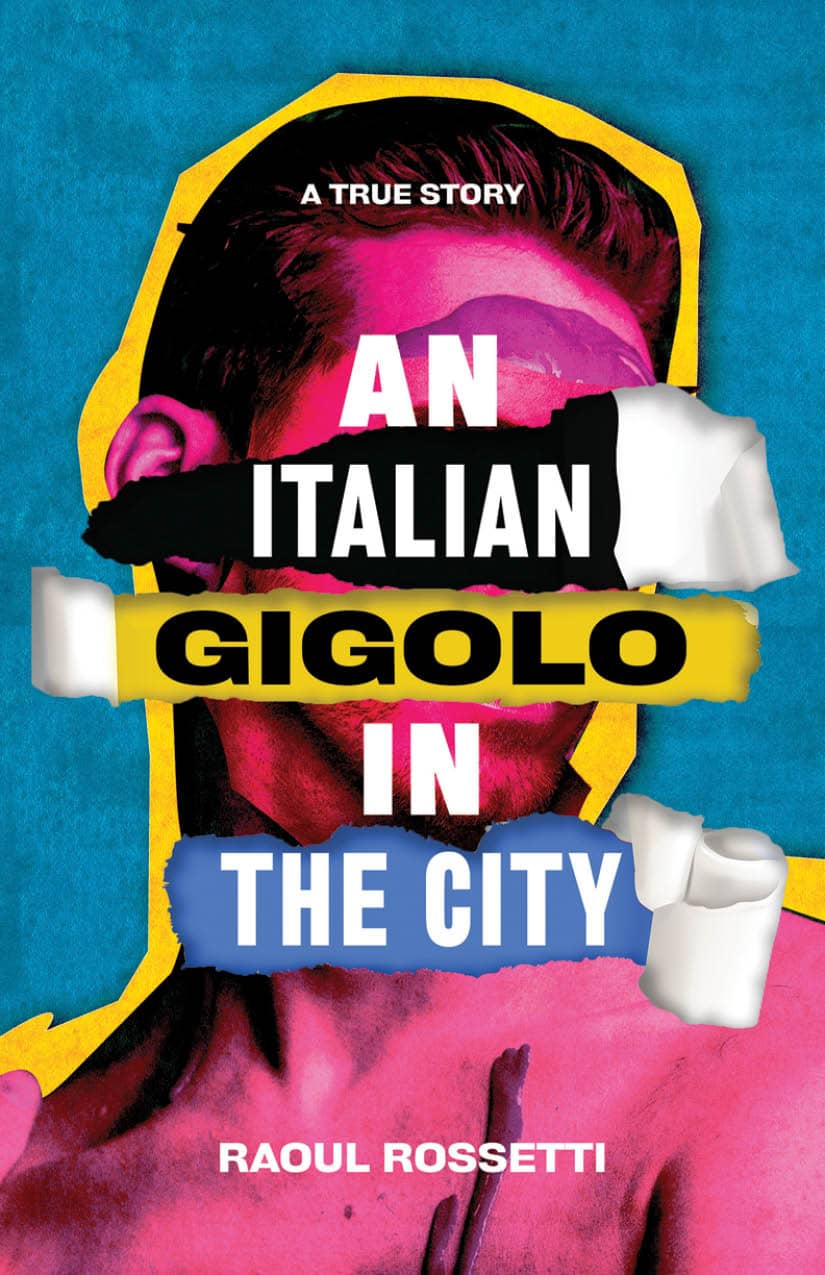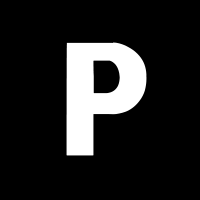 A free steamy sneak peek!
"A night with me comes with a price tag. I assure you, it's worth every cent." Women pay Raoul Rossetti for his services. Find out why in his new tell-all book!
Read a steamy free chapter!
In the new memoir "An Italian Gigolo in the City", Raoul Rossetti writes about his most interesting encounters and most sensual dalliances. Are you ready to take a sneak peek?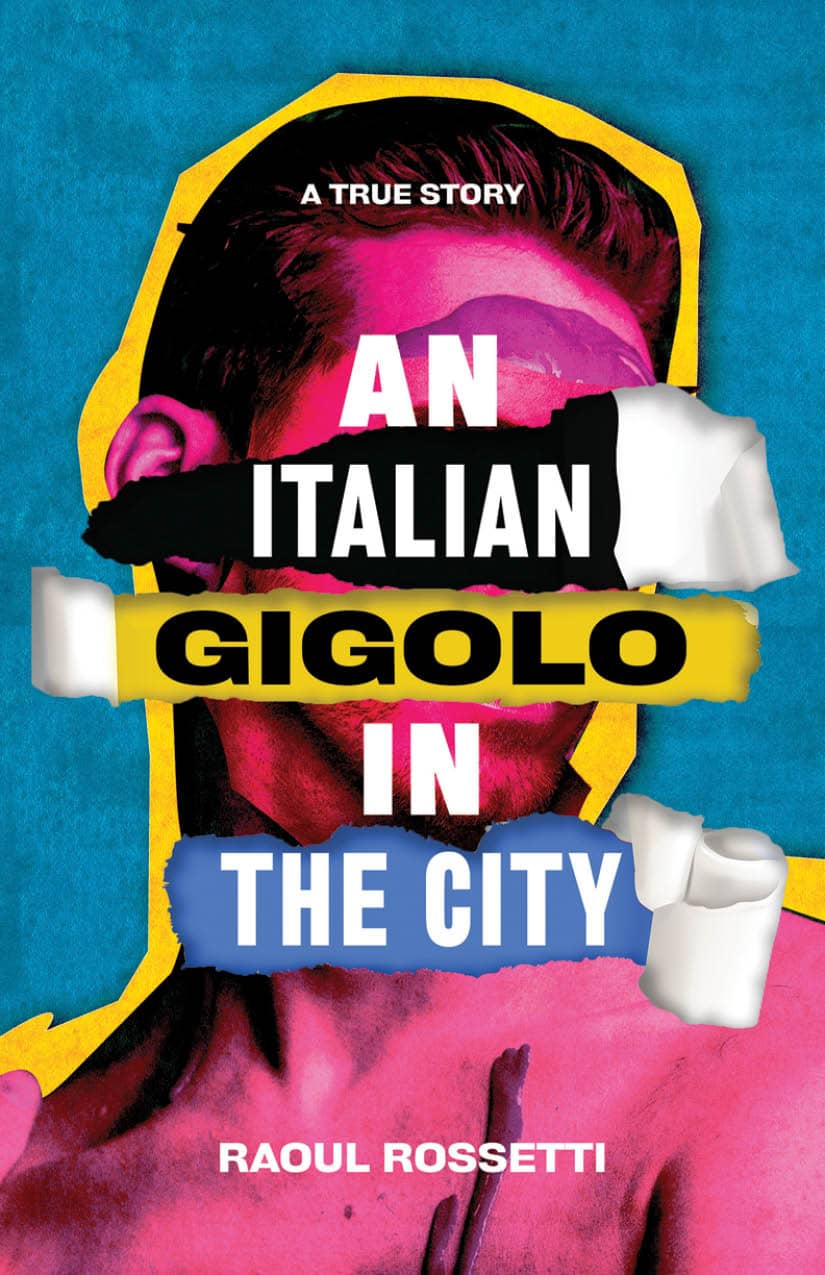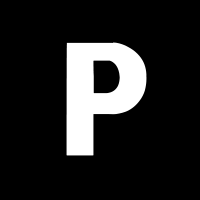 Check your inbox!
Ready for one hot read? You can now download your sneak peek from the email we sent you. Didn't receive one? Check your spam and junk folders.
6. Welcome to Waikiki (2018)
Watch on: Netflix, Viu, iFlix
That said, if a charming, easy-going comedy's more your speed, you might want to turn on Welcome to Waikiki. The sitcom centers on three aspiring artists who come together in a guesthouse venture in order to fund their upcoming film. However, after a slew of mishaps ensue, they soon find that managing their new business isn't as easy as it seems.
Starring: Kim Jung Hyun, Lee Yi Kyung, Son Seung Won
7. Shopping King Louie (2016)
Watch on: Netflix, Viu
Opposites attract (and hilarious misunderstandings are created) in Shopping King Louie. The series revolves around our titular male lead who just so happens to be the rich heir to a business empire, and a certified shopaholic to boot. His lavish lifestyle, however, is one day upturned when he finds himself homeless after suffering from amnesia. The unfortunate event then leads him to meeting Koh Bok Shi, a simple country girl who teaches him to survive on only the bare necessities.
ADVERTISEMENT - CONTINUE READING BELOW
Starring: Seo In Guk, Nam Ji Hyun, Yoon Sang Hyun, Im Se Mi
8. She Was Pretty (2015)
Watch on: Netflix, Viu
Nothing beats a classic romantic comedy like She Was Pretty. Having lost the fortune and looks she once thrived on in her youth, Hye Jin is reluctant to meet her now handsome childhood friend, Ji Sung Joon. To avoid judgment, she convinces her attractive roommate to take her place instead. Much to her misfortune, complications arise when she finds work in Sung Joon's magazine company where he openly treats her with contempt and disdain, unaware of the history between them.
Starring: Park Seo Joon, Hwang Jung Eum, Go Joon Hee, Choi Si Won, Jung Da Bin
9. Suspicious Partner (2017)
Watch on: Netflix, Viu
If you've had your fill of pure romantic comedies, how about adding a legal crime story into the mix? Suspicious Partner follows a prosecutor and a trainee who learn that their pasts are heavily entrenched with one another, after an awkward misunderstanding brings them together.
ADVERTISEMENT - CONTINUE READING BELOW
Starring: Ji Chang Wook, Nam Ji Hyun, Choi Tae Joon, Kwon Nara
10. The Master's Sun (2013)
Watch on: Netflix, Viu
A thrilling horror drama tinged with comedy? Sign us up! Appealing to those with a dark sense of humor, The Master's Sun tells the peculiar relationship between a stingy CEO named Joo Joong Won, and Tae Gong Shil, a woman who, after being involved in an accident, now has the ability to see ghosts.
Starring: Gong Hyo Jin, So Ji Sub, Seo In Guk
11. Hometown Cha-Cha-Cha (2021)
Watch on: Netflix
Kim Seon Ho and Shin Min Ah's hilarious chemistry undeniably shines through in Hometown Cha-Cha-Cha. The series centers on Yoon Hye-jin, a picture-perfect woman who works as a well-respected dentist. However, when her seemingly ideal life falls into shambles, she somehow finds herself moving to the seaside village of Gongjin. In the midst of attempting to restart her career, she crosses paths with, and eventually develops a fondness for, Hong Doo-shik, who's popularly known in the area as Mr. Hong. Although unemployed, Mr. Hong is a jack of all trades and can take on any odd job if it means helping out the locals of Gongjin.
ADVERTISEMENT - CONTINUE READING BELOW
Starring: Kim Seon Ho, Shin Min Ah
12. Hello, Me! (2021)
Watch on: Netflix
Miserable and unsuccessful, 37-year-old Ban Ha Ni settles for her uneventful, and monotonous life. That is, until her 17-year-old self magically appears in front of her one day, demanding for change.
Starring: Choi Kang Hee, Kimg Young Kwang, Eum Moon Suk

13. It's Okay to Not Be Okay (2020)
Watch on: Netflix
Okay, so the official trailers for the show might suggest otherwise, but don't write-off this series just yet, because it packs quite a comedic punch, too. It's Okay to Not Be Okay follows Moon Gang-tae, a lonely community health worker at a psychiatric ward who prefers to keep to himself. He eventually crosses paths with Ko Mun-yeong, a successful children's story book writer who knows nothing about love, and is dealing with antisocial personality disorder. Throughout the course of the series, they help each other heal from their respective emotional wounds.
ADVERTISEMENT - CONTINUE READING BELOW
Starring: Kim Soo Hyun, Seo Ye Ji, Oh Jung Se
14. Mad for Each Other (2021)
Watch on: Netflix
Two next-door-neighbors are bothered by each other's presence once they find out they share the same psychiatrist. However, as much as they try to avoid each other, the pair soon realize that it's virtually impossible to stay out of each other's way.
Starring: Jung Woo, Oh Yeon Seo
15. So Not Worth It (2021)
Watch on: Netflix
A group of students hailing from different countries all cross paths and experience the woes of youth while living together in a dormitory in Seoul. This Netflix original sitcom also features K-pop idols Minnie of (G)-idle, and Youngjae of GOT7.
Starring: Park Se Wan, Shin Hyeon Seung, Choi Young Jae, Minnie, Han Hyun Min
16. Vincenzo
Watch on: Netflix
Vincenzo Casano, a South Korean-born Mafia lawyer in Italy, flees to his homeland after he finds himself caught in between two warring factions. There, he meets and falls in love with Hong Cha-young, a dedicated lawyer, who also becomes his one reason to stay in the country. Trust us, this ridiculous, dark comedy will definitely have you belly laughing at the edge of your seat.
ADVERTISEMENT - CONTINUE READING BELOW
Starring: Song Joong Ki, Jeon Yeo Bin, Ok Taecyeon
17. True Beauty
Watch on: Viu
After mastering the art of makeup from YouTube, Lim Ju-gyeong becomes a goddess overnight, revered by her peers for her looks. Despite her rise to popularity in school, Ju-gyeong's greatest fear comes true when her handsome and popular classmate, Lee Su-ho, recognizes her without makeup on. Will he be able to accept the real her—flaws, pimple marks, and all?
Starring: Moon Ga Young, Cha Eun Woo, Hwang In Yeop, Park Yoo Na
18. So I Married an Anti-Fan
Watch on: iQiyi
Laid off from her job after she vomits on a famous celebrity named Hoo Joon, magazine reporter Lee Geun-young is convinced that the former orchestrated her firing. Peeved, she retaliates by protesting in front of his company, which leads to her being labeled as Joon's anti-fan in the media. Though her demonstration was unsuccessful, a jobless Geun-young is offered the chance to appear in a reality TV show with Hoo Joon in exchange for money. The catch? They have to live together under one roof.
ADVERTISEMENT - CONTINUE READING BELOW
Starring: Choi Tae Joon, Choi Soo Young
19. Mr. Queen
Watch on: Viu
If it's pure comedy you're after, look no further than Mr. Queen. In modern-day Seoul, prestigious chef Jang Bong-hwan of the President's Blue House gets caught in a scuffle that leads him to fall off a building. When he wakes up, he realizes he's traveled back to the Joseon period, and his soul is now inhabiting the body of Queen Kim So-yong. Unable to get back to his own time and body, he sets out to learn more about the queen's life, but ends up getting caught in the kingdom's political drama.
Starring: Shin Hye Sun, Kim Jung Hyun, Bae Jong Ok, Kim Tae Woo
20. My Roommate Is a Gumiho
Watch on: iQiyi
This romantic comedy centers on Lee Dam, a 22-year-old college student who accidentally swallows the marble of a male gumiho (a mystical fox) named Shim Woo Yeo, who had been close to making himself human. The marble can only stay inside a human for one year before it breaks and causes Lee Dam's death. Desperate to become a mortal, Woo Yeo refuses to let Lee Dam out of his sight, leading him to propose that they live together for the time being.
ADVERTISEMENT - CONTINUE READING BELOW
Starring: Jang Ki Yong, Lee Hye Ri, Kang Han Na, Kim Do Wan
Related Stories from Preview.ph
Hey, Preview readers! Follow us on Facebook, Instagram, YouTube, Tiktok, and Twitter to stay up to speed on all things trendy and creative. We'll curate the most stylish feed for you!