As the summer season starts to sizzle we're already wading through our options for a much-needed, refreshing getaway. Now, if you're a free-spirited soul searching for a change of pace away from the usual beach resorts and hotels that are sure to gain traction around this time of the year, then your maverick heart will definitely find a home in Funky Quarters. A hidden gem in exuberant Surftown, San Juan, La Union, accessible by a flight of stairs, the meticulously designed boutique hotel is a welcome escape from the humdrums of city life.
ADVERTISEMENT - CONTINUE READING BELOW
We know what you're thinking: By now, the famous Elyu sounds like an all too typical vacation spot for your annual summertime sojourn, but as Funky Quarters founders Jek Uy, John Uy, and Jeff Ortega see it, a stay in their hostel is an experience all on its own. "Hostels offer guests a way to experience La Union in a non-traditional and more personal way, through the likeminded people that the space attracts," Jek explains. Subsequently, stepping into Funky Quarters offers a break from the beach to an industrial chic daydream. Don't worry though because the sand and surf is just a three-minute walk away whenever you feel like diving back into the ocean for a swim, or frolicking by the beach for a tanning session or two.
CONTINUE READING BELOW
Recommended Videos
ADVERTISEMENT - CONTINUE READING BELOW
What is essentially and amalgamation of all things art, music, and surf, Funky Quarters is made up of the three things Jek, John, and Jeff love the most, all personified in Hyde, their handsomely bearded, shades-clad logo. According to Jek, to stay in their hotel is to immerse oneself in the travels of this enigmatic, albeit funky character. "We veered away from the typical beach hotel look and meticulously designed the space to be functionally themed. Our idea was to incorporate some funk into our initial steampunk ideas, creating an ambiance that makes our guests see and feel that all the details are well curated and thought of."
ADVERTISEMENT - CONTINUE READING BELOW
That said, is this eccentric boutique hotel at the heart of San Juan worth the nearly five-hour ride?
Accommodations
Funky Quarters can house a maximum of 12 people. Whether you're flying solo or driving out with your friends, you may opt to stay in one of their luxury bunk beds. With each nook built with individual power sockets, tables, reading lights, and criminally comfy memory foam beds that'll have you sunken into your sheets until noontime, you'll have everything you need in your own personal sleeping quarter. However, if you'd rather sign up for a bit more privacy, their Hyde's Room may well be your safe haven. The furnished private room for two not only gives you a glimpse at Hyde's charmed life, it also comes with a private toilet and bath, convenient if you're not one for a communal bathroom setup.
ADVERTISEMENT - CONTINUE READING BELOW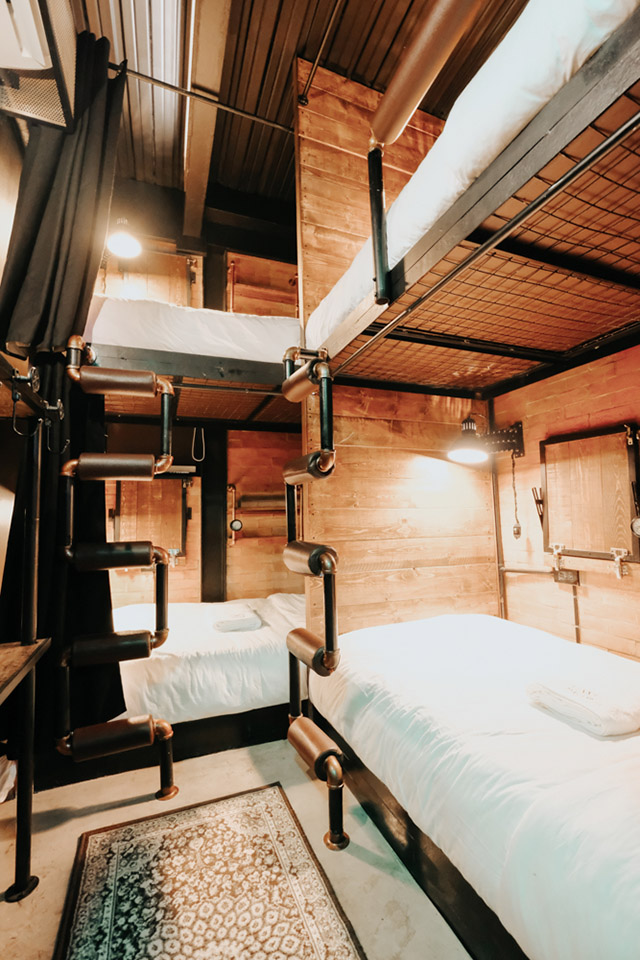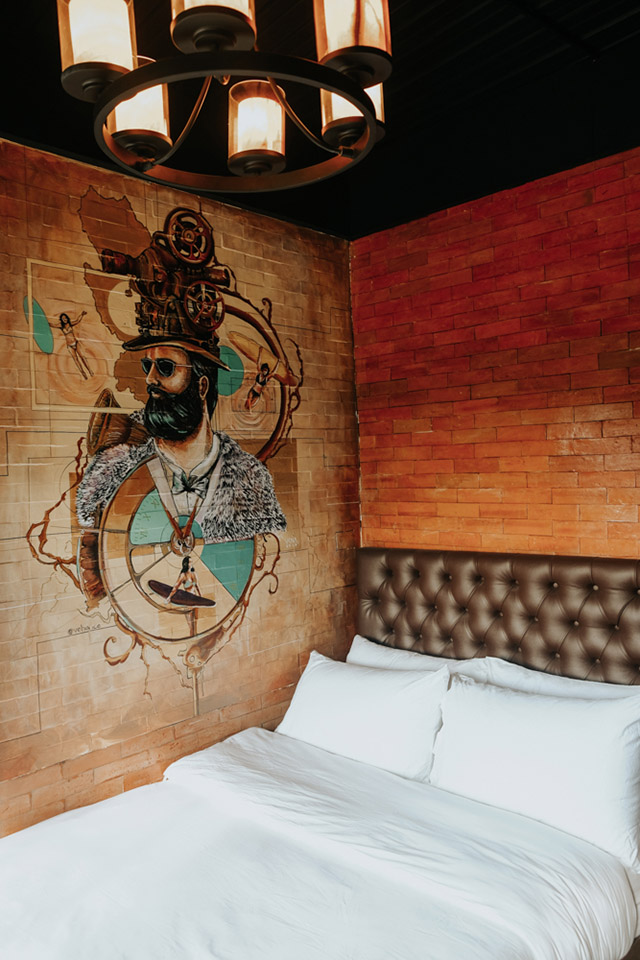 Other features to look forward to include warm Japanese toilet seats, Aesop bath products, and pet beds for your furry friends. Yup, Funky Quarters is a hundred percent pet-friendly.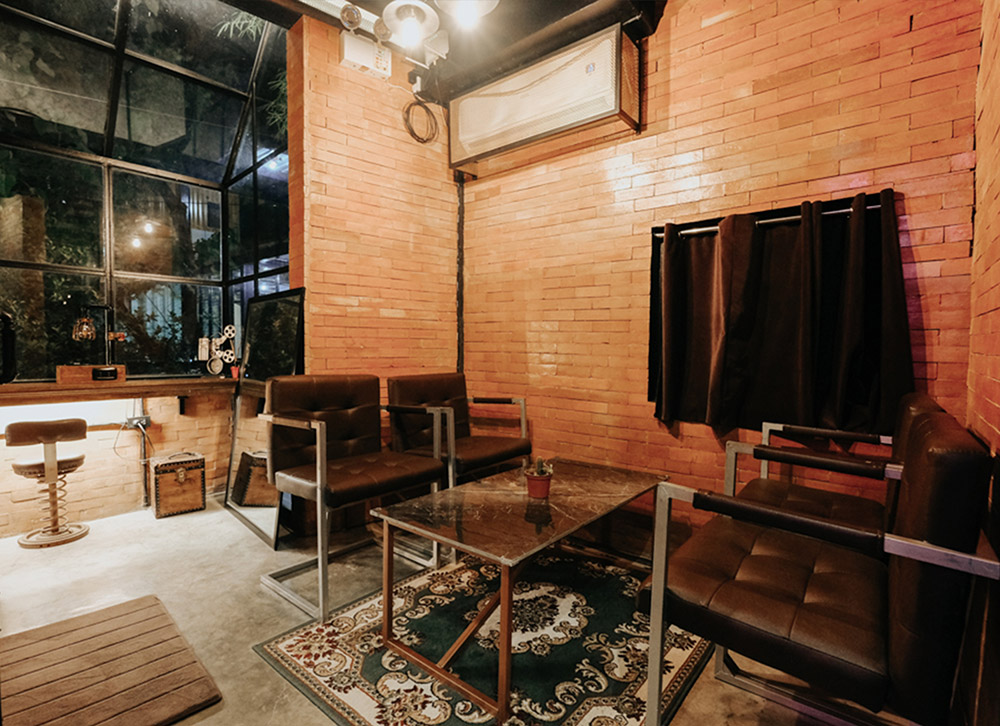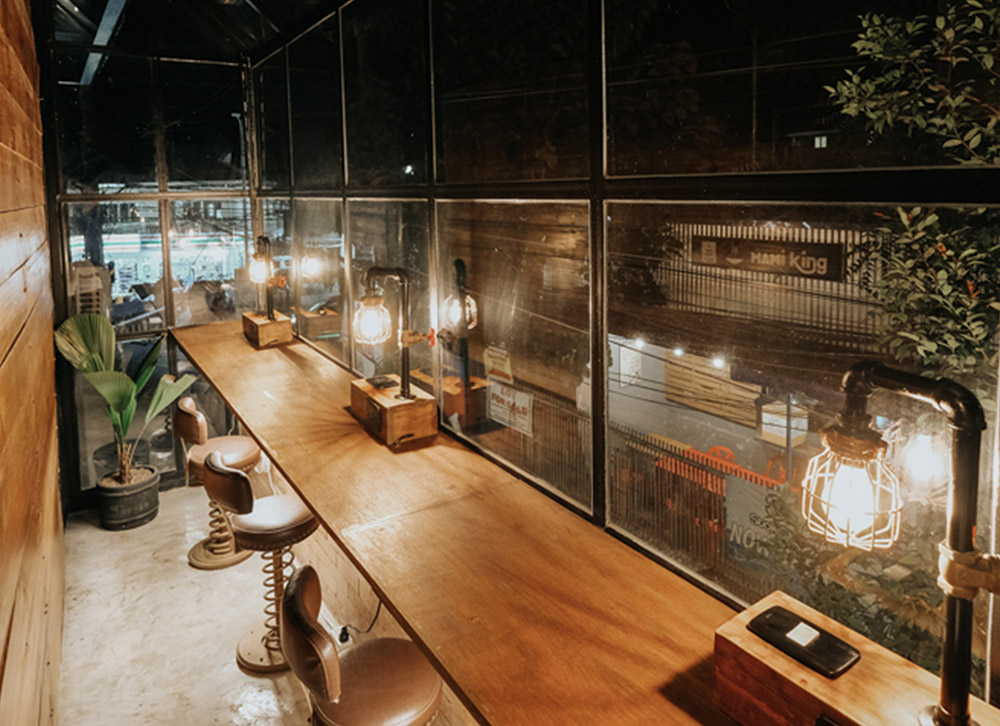 For a first-timer's guide to Hyde's Bar, the Butter & Sugar crepe teamed with an Iced Chocolate or Latte is a must have for breakfast. Meanwhile, Jek recommends the Bolzico Beef ribeye for a hearty meal, with a side of mashed potatoes, herbed vegetables, and red wine chimichurri sauce. As for their all-too important drinks selection, guests can nurse their original craft beer, or try out their music-themed cocktails such as the tiki-inspired Summertime Magic, before taking a shot of the Kanto Salted Caramel vodka to cap off the night.
ADVERTISEMENT - CONTINUE READING BELOW
The crowd
Considering you're sharing a close space with strangers, it's only natural to wonder what your bunk bed buddies could be like. Fret not though because Jek describes the typical Funky Quarters guest as "easy-going, adventurous, out-of-the-box, creative and ambitious." Translation: more often than not, you're bound to find yourself in good company here.
ADVERTISEMENT - CONTINUE READING BELOW
Is it worth the stay?
Function, style, and comfort, wrapped up into one affordable hostel by the beach? Sign us up! Plus, the fact that the entire space boasts Instagram-worthy interiors to flaunt on your feed, isn't too shabby a perk either.
How to get there.
If you're taking your own car, just type in Funky Quarters in Waze to get the optimal route for a faster drive. For commuters coming from Manila, board a Partas bus from Pasay or Cubao. According to Jek, these buses stop right in front of Funky Quarters, and cost P400 to P700 a ticket. Expect to travel for about 5 to 6 hours if you're traveling from the metro.
ADVERTISEMENT - CONTINUE READING BELOW
Fore more information, visit their official website.