Let's admit it, a lot of us are in a relationship with our phone. Whether it's during office hours, during breaks, or even right before bedtime, we're glued to these devices, and it's causing us to miss out on a lot of things while encouraging us to stay sedentary.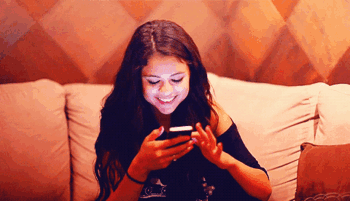 The thing is, letting go of your phone can make you happier and healthier. So instead of continuously scrolling through Facebook, you may want to put your phone down for a while and actually experience life because…
1. It relaxes your shoulder and back muscles.
Using mobile devices causes you to hunch over, so if you're always on your phone, you tend to develop a really uncomfortable and unnatural posture. Stretch out more often. The cricks will disappear when you do.
2. It makes you enjoy the people around you more.
Being preoccupied with your device all the time has been revealed by a study on Sage Journals to trigger feelings of loneliness and shyness. It makes sense—you cut yourself from the world when you're too focused on your phone. When you put it down, you're more likely to interact with and appreciate other people.
3. It lessens mood swings.
According to a study in Baylor University, those who are almost always on their smart phones are more prone to bouts of loneliness, are more temperamental, and are more materialistic than those who are not. The same study also notes that these people get easily distracted and are impulsive. Taking it easy on the tapping and scrolling can help you be more aware of your surroundings, and as the Berkley Science Review reveals, this kind of "attention to the present moment" can make you happier.
*This story originally appeared on FemaleNetwork.com. Minor edits have been made by the Stylebible.ph editors.

ADVERTISEMENT - CONTINUE READING BELOW