Ever been jelly over gorgeous floral centerpieces at your doña tita's house? Well, with the help of Te Amo Floristeria who's part of this year's Creative It List, we'll give you a step-by-step guide to creating your own sosyal bouquet that everyone at your Christmas party won't be able to stop talking about.
Step 1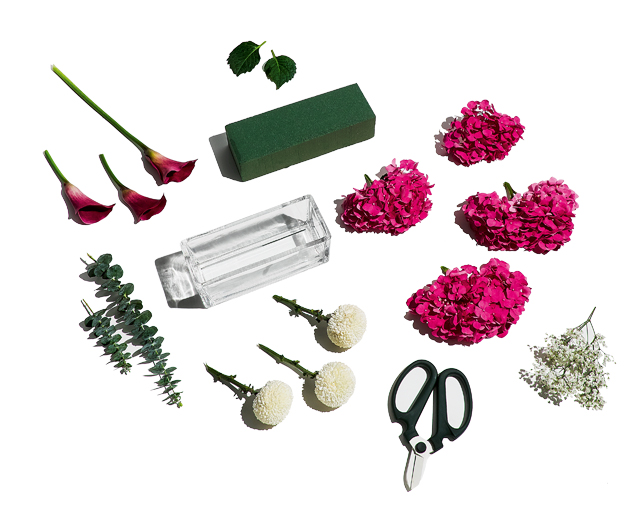 First step is to choose your flowers and foliage. (We've picked eucalyptus, hydrangeas, calla lilies, ping-pong chrysanthemums, and million star flowers.) After which, prepare the following: (1) a clean vessel to contain the arrangement; (2) floral foam; (3) and a pair of shears. Cut the flowers according to your desired height, then strip some of the leaves off the blooms.
Step 2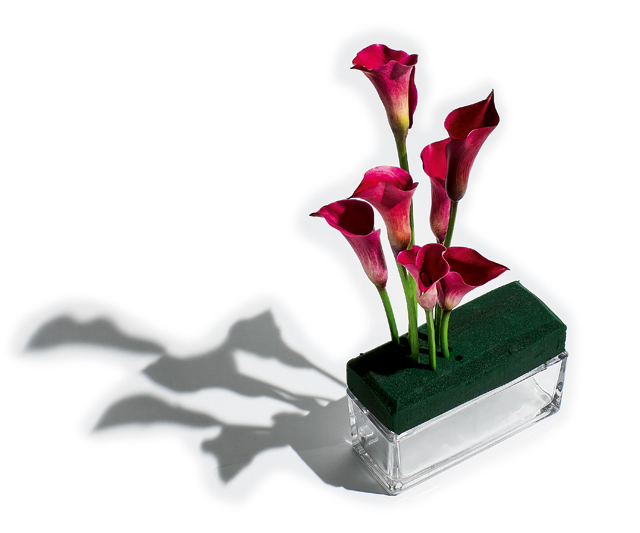 Place the foam on top of the vessel. Make sure that it's slightly larger than the vase so that it sits tightly on top. Establish the focal point and height of your arrangement by using the calla lilies. Always begin every arrangement with the larger or more structured blooms.
Step 3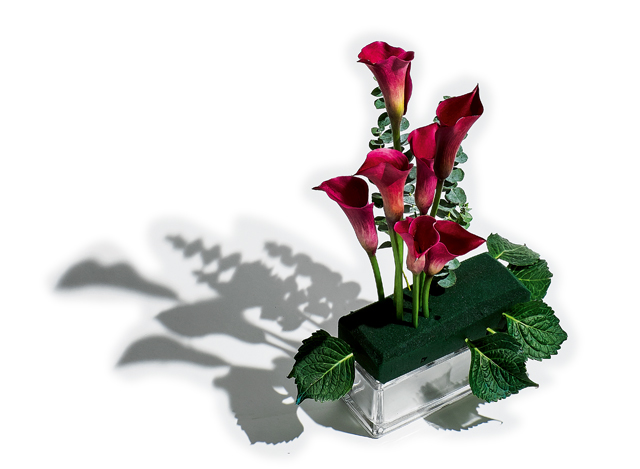 Surround the vessel's brim using the hydrangea leaves. This will also hide the edges of the floral foam. To add more structure, add the eucalyptus at the back of the calla lilies. Since the lilies are slender and tall, the abundant leaves of the eucalyptus will serve as good fillers for the empty spaces in between.
Step 4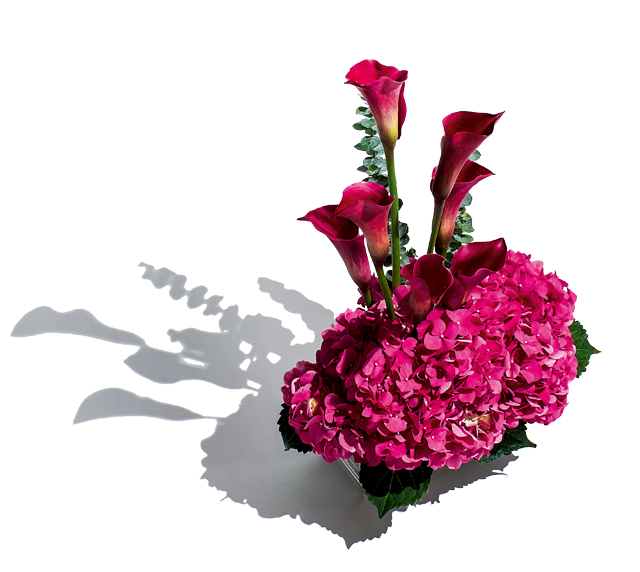 To add volume and shape in any arrangement, hydrangeas are the best flowers to choose. Layer them as you please to create a dome effect.
Step 5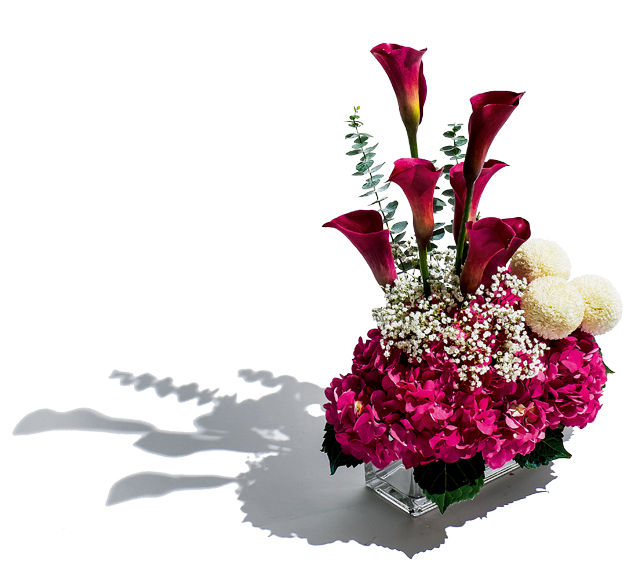 To add contrast, use the million star and ping-pong chrysanthemums to give the impression of a lush arrangement without the hefty price.
Find out more about Te Ame Floristeria in our December-January issue here.
Photographed by Gabby Cantero