The anticipation for Star Wars: The Force Awakens started building up last year as soon as the teaser trailer came out on November 2014. It's finally here and set to get every boy, girl, adult, or child into a galactic mood. Being a fan of the entire mythos/saga, I could say that JJ Abrams was on a mission with The Force Awakens to bring back the glorious gritty days of Star Wars when A New Hope debuted in 1977.
Don't expect anything new, but rather more of what you've grown up loving about Episodes IV, V, and VI: the cheeky humor, the action-packed Starfighter vs. X-wing battles, and the mystery surrounding the force and the Jedi. It's a nostalgic trip across the galaxy, and if that's what you've been missing since the prequels, then this movie will not disappoint.
Note: THIS IS SPOILER HEAVY. If you don't want to open any easter eggs, I advise you stop reading from this point on.
As Star Wars' iconic scroll narration goes, 30 years have passed, Luke Skywalker (Mark Hamill), still apparently the last Jedi, is missing. The Republic is back and their military force is still called the Resistance, while the remnants of the Empire have named themselves the First Order—think a Nazi-like fantasist group with storm troopers and headed by a force-sensitive-crossgaurd-lightsaber-wielding-Darth-Vader-fanboy commander. Princess turned General Leia (Carrie Fisher) asks her star pilot Poe Dameron (Oscar Isaac) to get the last piece of a hologram map that will lead to Luke's whereabouts and hopefully restore peace to the galaxy with the Jedi's help.
ADVERTISEMENT - CONTINUE READING BELOW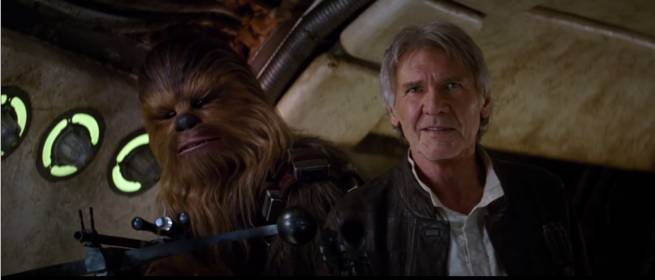 It's good to see Han and Chewie again!
Whatever ensues after that is a familiar tale of unlikely encounters between a man on the run a.k.a. Finn (John Boyega), a scavenger orphan a.k.a. Rey (Daisy Ridley), a droid a.k.a. BB-8, a kooky alien a.k.a. Maz Kanata (Lupita Nyong'o) and cult favorite characters Han Solo (Harrison Ford) and Chewbacca. The moment the Millennium Falcon appears on screen is iconic, especially being introduced with the line "The garbage will do." But that moment of blunt nostalgia comes a lot of times in the movie. Like when Han meets Leia again after a looooong time, or when the First Order test rides their all-new gargantuan Death Star-like planetary weapon called Star Killer, or that very 'Luke, I am your father' scene on a dangerous drop. And trust me, there are a lot more references to please your inner geek.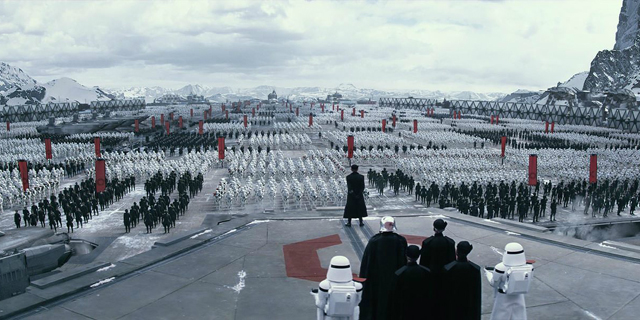 ADVERTISEMENT - CONTINUE READING BELOW
General Hux gives his thundering anti-Republic speech in front of the First Order assembly.
Kylo Ren (Adam Driver), main sith-ish antagonist, is no Darth Vader. Although his entrance in the film is and will be memorable, as he slowly slips into a second-rate Darth trope as the film evolves, compared to the reverence of General Hux (Domhnall Gleeson), the stern and respectable leader of the First Order army. Then again, Adam Driver is super fiiiiine to look at.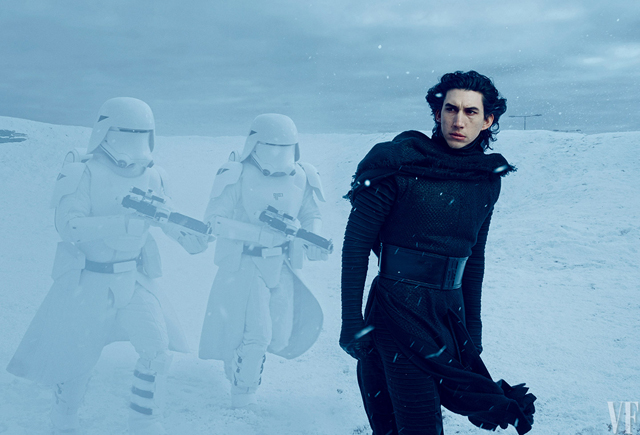 Oh, hello there, Kylo Ben, er, Ren.
Also, please don't expect anything from Captain Phasma (Gwendoline Christie) other than being the über cool-looking storm trooper.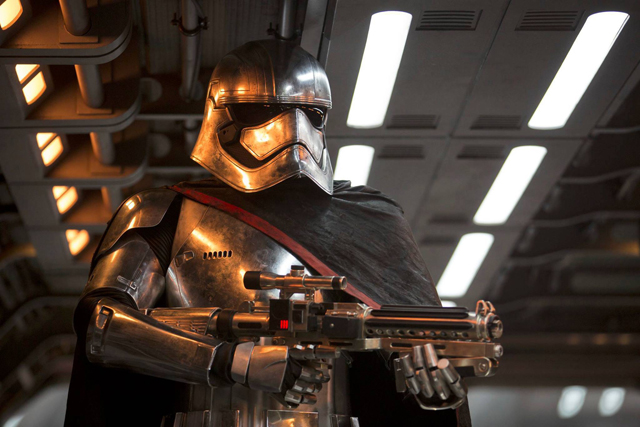 ADVERTISEMENT - CONTINUE READING BELOW
Kewl.
What or who is refreshing to the Star Wars universe is Rey. Not a Princess Leia rip-off, but is a strong-willed strobe-faced warrior woman in her own right. What to love about her is the fact that she doesn't need a man. Finn has obvious interest but every time he tries to help her out (and attempts to hold her hand), Rey recoils and says she can take care of herself. Her garb also isn't hyper sexualized, which is rare for female characters in science fiction. Daisy Ridley also carries the sunkissed, no-makeup look and that ponytail-bun, faux hawk hairstyle with ease. A new trend to try, perhaps?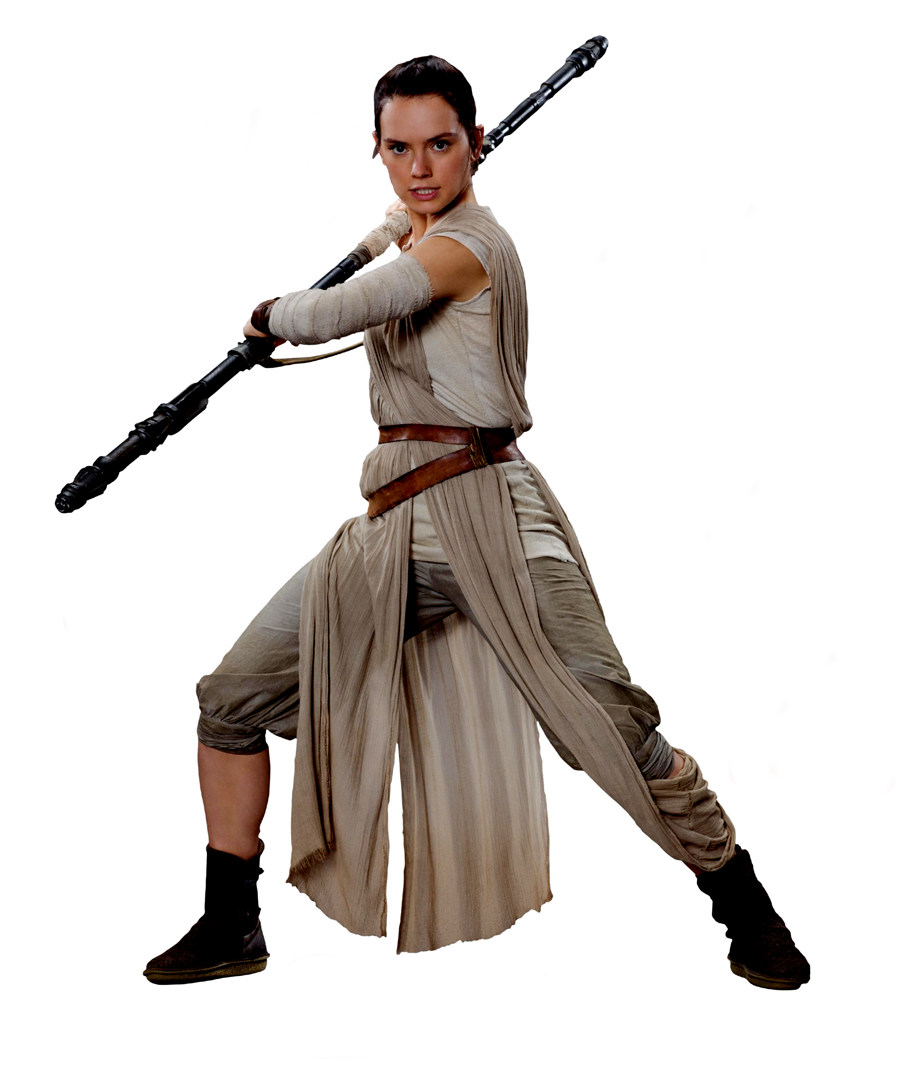 Daisy Ridley as Rey
Abrams also stayed true to the production of the first three films, and deliberately made an effort to make live sets (like that of the Luke Skywalker saga), unlike George Lucas' treatment with the prequels that were all made against green screen (which, in its defense, was a milestone breakthrough in CGI technology at that time). Shooting scenes with actual x-wing fighters made a millennium of a difference to show how "realistic" and often times "crude" waging war or rather a resistance in the galaxy is. It also takes you right into the cockpit of each battle.
ADVERTISEMENT - CONTINUE READING BELOW
Is it Disney-fied? One way or another, yes. BB-8 is the cute poster droid you'd expect it to be (sadly, not much more) and there is oddly no blood in this film. There is, however, enough exposure of that torture chair contraption that we have all feared since Episode V.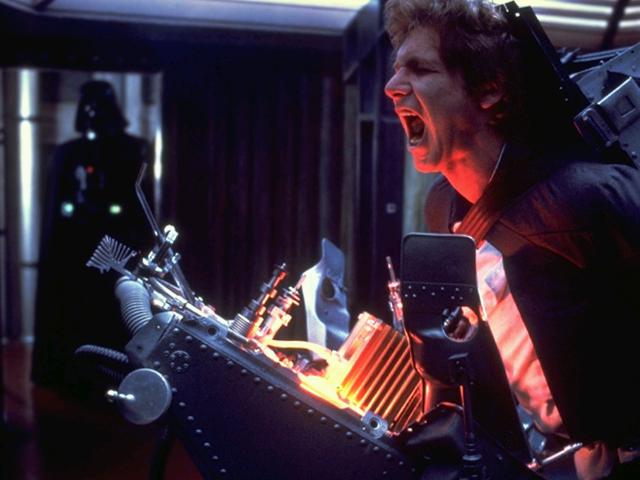 Remember this chair? YES.
After the cliffhanger in the end, you're hit with a strong sense of '70s/'80s Star Wars déjà vu and the urge to rewatch the original trilogy. If not, Star Wars: The Force Awakens will not rest until it has Jedi mind-tricked you to do so.
ADVERTISEMENT - CONTINUE READING BELOW
Awww. Do you feel it? The #feels is strong with this one.
2 hours 16 mins – Action | Adventure | Sci-fi | Suspense | Comedy