When the Miss Universe pageant is on TV, the Philippines comes to a standstill. This isn't just the stuff of banter about pageantry being a beloved cultural pastime— even criminals are among the headcount of pageant lovers, which police figured out when Quezon City, usually a top tenner in lists of the most crime-infested cities nationwide, saw a staggering zero percent crime rate in the few hours that the 2017 Miss Universe finale was airing.
Schools are affected by the pageant as well: Jerry Treñas, the mayor of Rabiya Mateo's hometown of Iloilo, called on teachers to give consideration to students who might run late to classes on the morning of the pageant; and there's no forgetting the viral video of an entire gymnasium cheering, ear-splittingly, as the livestream of Catriona Gray's win was projected for everyone to see. It's a fact that we have generations upon generations of Filipinos who treasure pageant-watching with their families as foundational, essential memories.
ADVERTISEMENT - CONTINUE READING BELOW
This is true for Jian Lasala, an established bridal and pageant gown designer. His drive to become a designer began when his mother took him to watch the Miss Universe pageant in his grandfather's house, which is custom for Filipinos–major televised events like international pageants or boxing fights call for family reunions. It was 1994, a loaded year for Filipino culture in retrospect: In May, the 43rd Miss Universe pageant was held in Manila; in June, the epochal Manila Film Festival scandal would unfold; and, it was also the same year that Catriona was born.
Jian was mesmerized, calling it a moment that "opened" his eyes "to pageantry and fashion."
"I fell in love with the gowns, with the costumes, and, most of all, the energy," Jian told Preview. "I am sure my mom was unaware of what she [had] done by bringing me there with her, because it is so un-typical for mothers to bring their sons to watch a beauty pageant together."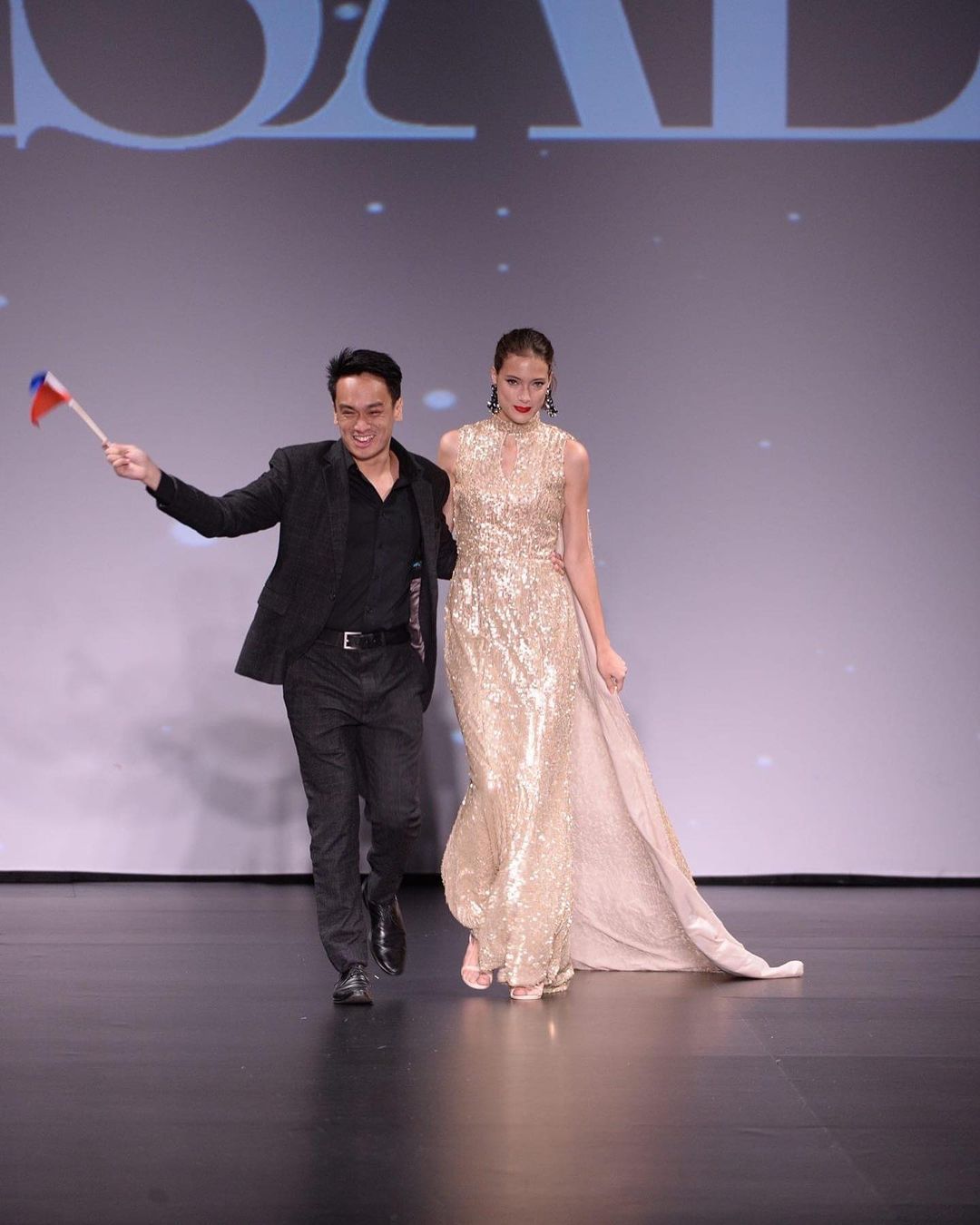 This anecdote alone, not counting the others mentioned, is already proof of how visible the pageant is to Filipinos. Not only that—the pageant is very much serviced by Filipino manpower. As of today, Jian has dressed Miss Universe candidates from numerous countries, including Honduras, Tanzania, Sierra Leone, and most recently Belize, and is among the ranks of many, many Filipino designers who have staked the Philippine flag on Miss Universe soil. He is joined by the likes of Benj Leguiab IV, Kirsten Regalado, Rian Fernandez, Michael Cinco, Furne One, and Jaggy Glarino.
ADVERTISEMENT - CONTINUE READING BELOW
Related Stories from Preview.ph
We believe it's reasonable to argue that each Filipino Miss U bet is just the discernible tip of the iceberg–every Rabiya, Catriona, and Pia is a gleaming reminder of the cohorts of countrymen fulfilling their respective obligations, often backstage, to keep the pageants happening.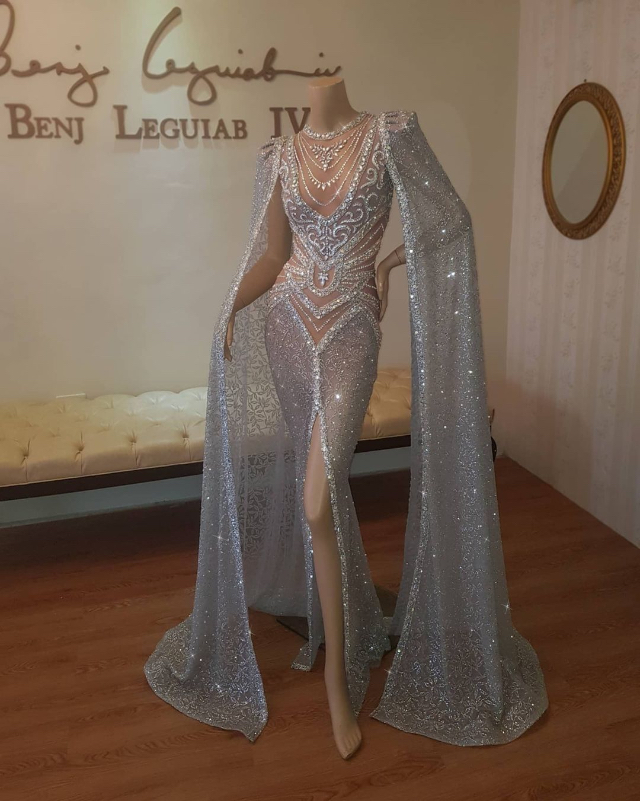 ADVERTISEMENT - CONTINUE READING BELOW
The striking numbers of Filipinos involved in Miss Universe–from the audience to the candidates to the fashion designers, trainers, makeup artists, and hairstylists—should be enough to spur an examination of the systems in which they operate. The rounds of mistreatment callouts by Michael, Jaggy, and Rian prompt a slew of busy questions: Who pays for the gowns? At what point does a sponsorship deal blur into exploitation? And what protective measures do designers have against deceit?
Related stories:
The price of a sponsorship
Designers either reach out to candidates, or are approached by a candidate's team (or even the candidate herself) to sponsor the gowns. Depending on the time frame and/or agreed-upon arrangement, a designer can create a gown from scratch, or alter an existing one from their archives. "We produce the gowns, so we shoulder the costs of production," said Jian. "And since it is sponsored, they return the dress."
ADVERTISEMENT - CONTINUE READING BELOW
At this point, an entire host of issues may arise. Miss Grand International 2016 first runner-up Nicole Cordoves talked about the "common courtesy" she extends to sponsoring designers: She dry cleans each dress, and drives out to return them herself, on time. Sounds easy enough, but, as it turns out, not all teams manage to deliver basic kindness to designers. Gowns are sent back late, found damaged, and, in extreme cases, never returned.
This happened to Rian Fernandez, who created five gowns for the Miss Universe Canada organization in 2018, and only retrieved one. "I was devastated and cried in my hotel room!!! I felt FRUSTRATED, CHEATED...and I questioned my talent as a designer," he wrote on Instagram in a shocking three-part callout series. "After that incident, I never received any explanation or apology from their team. I know I shouldn't be counting the cost of that dreadful experience, (both financially, mentally, & psychologically), because I wanted to be a part of [Miss Canada 2018 Marta Stepien's] Miss Universe journey."
ADVERTISEMENT - CONTINUE READING BELOW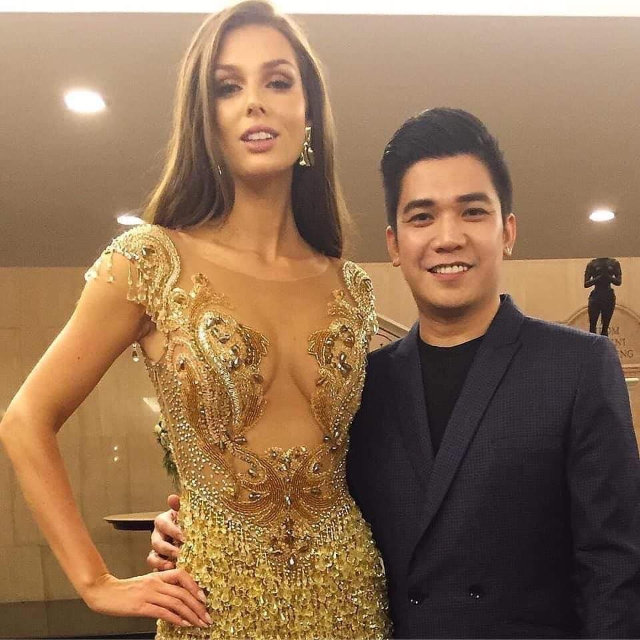 It helps to explain that designers engage in sponsorships for media mileage, advertising, and prestige. "We designers love seeing our creations worn by Miss Universe candidates internationally [because] it is a large platform to show our creations, to market and boost our brands," Benj Leguiab IV told Preview. The gowns are worn during preliminary competitions, evening gown portions, or even just to the interviews or luncheons–and are ideally to be photographed for social media circulation. Given that over 500 million people worldwide tune in to the pageants, any designer would consider it an honor to dress a candidate.
ADVERTISEMENT - CONTINUE READING BELOW
Designers invest an immeasurable amount of effort into their pieces, and we saw this when Kirsten Regalado, the designer of Rabiya's Sunrise gown, sent us her initial sketches, as well as a poetic document detailing the inspiration behind the gown. The traditional Filipiniana butterfly sleeves used on the gown, she explained, "are not only graceful, but also portray the courage to embrace transformation to a better life." There was even a meaning behind the use of beads and ostrich feathers, proving her thoughtfulness and attention to detail.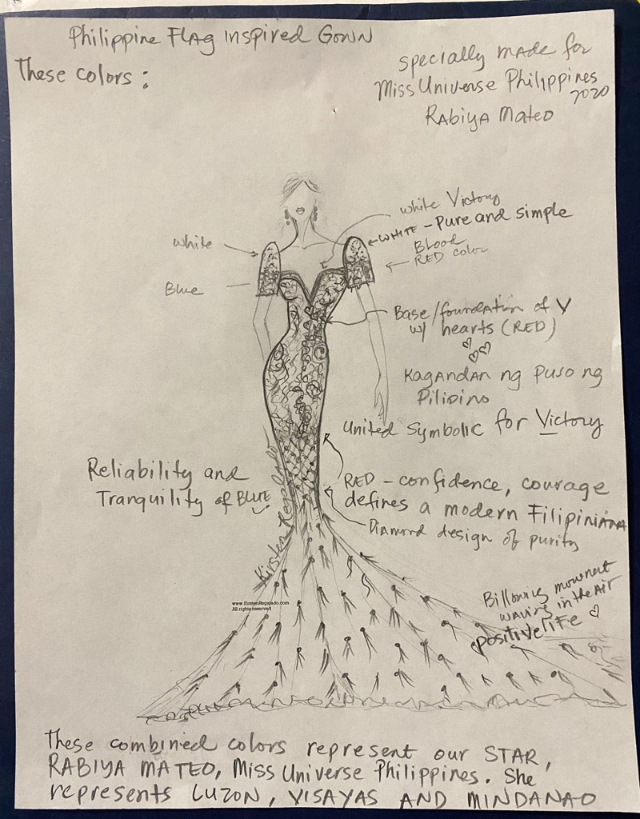 ADVERTISEMENT - CONTINUE READING BELOW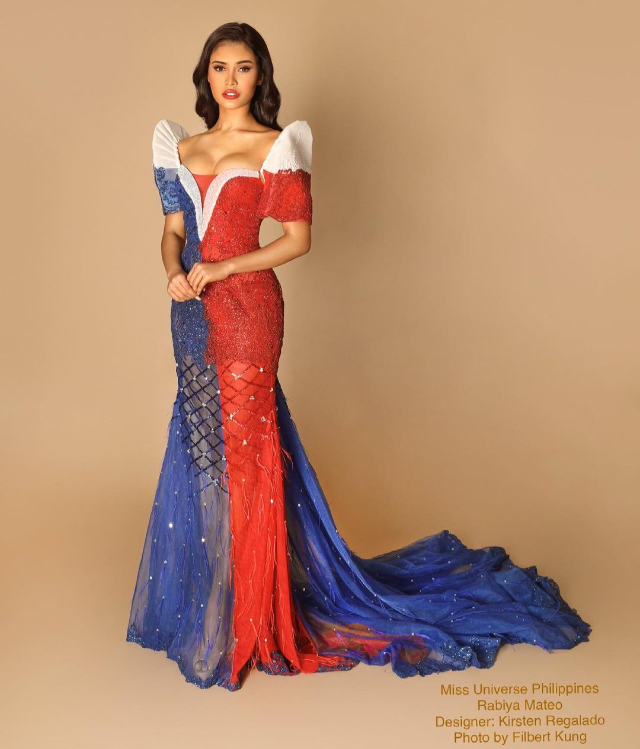 Jian shared that he methodically makes each gown from scratch: "I do not offer existing gowns. I get to know the candidates first and design for them."
"I prepare five sketches per candidate and I let the director and the candidate choose. Once they choose a design, I usually involve them in the process of choosing the materials, the production of the dresses, until the finishing of the gown," he explained. "I am very, very transparent. Nobody is left in the dark."
ADVERTISEMENT - CONTINUE READING BELOW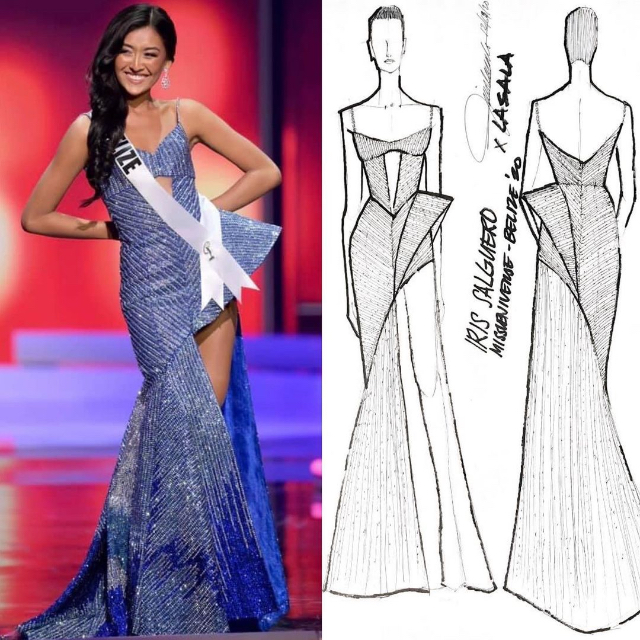 In addition to the damage and theft of the gowns themselves, designers—at the hands of the poor management of some Miss U satellite organizations—also suffer unfathomable financial loss, as well as weeks or even months worth of wasted time.
ADVERTISEMENT - CONTINUE READING BELOW
In a blatant show of disrespect to the designers, gowns are sometimes swapped between candidates or left unworn, without warning. In 2018, Rian was promised by Denis Martin Davila, the Director of Miss Universe Canada, that the candidate would wear his gowns to the preliminaries and final competition. Rian financed his team's multiple weeks-long trips to Thailand, where the pageant was to take place, in order to accomplish necessary adjustments and alterations, only to discover that none of his creations would be used—not even for backstage photos. This was the same instance during which four out of five gowns offered were not returned.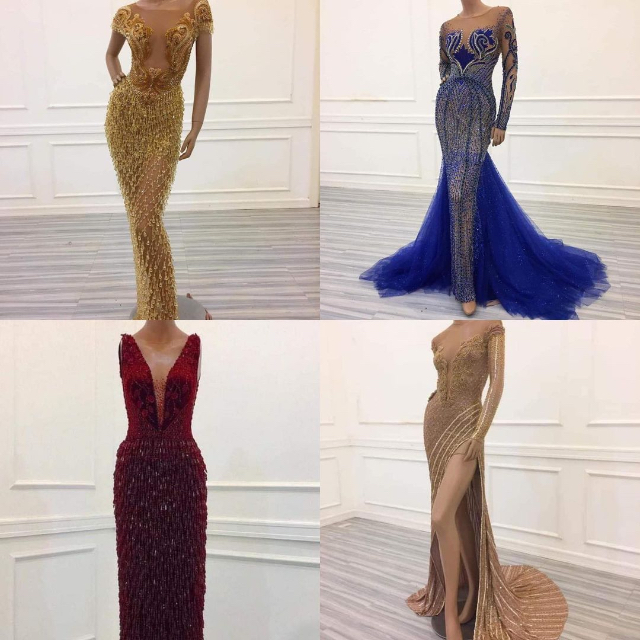 ADVERTISEMENT - CONTINUE READING BELOW
Benj, too, suffered a similarly flippant incident. After creating a gown for a candidate, (whom he did not name), he flew out to the Miss Universe location using his own funds, having booked a hotel for fifteen days to be on standby. The gown he customized for the candidate was simply passed to another contestant. He was not consulted on this change.
It's worth mentioning that the production cost of each gown hovers around the $3,000 mark (approximately P144,000), while their market value touches a whopping $10,000 (approximately P480,000). The shipment of a gown costs roughly $250, or P12,000.
These figures were provided by Jian, who also experienced a headache-inducing flop that was brought about by an unprofessional National Director, whom he also left unnamed. His gown was successfully delivered to the pageant location, but the management neglected to secure a visa for the candidate, thus forcing her withdrawal from the pageant. Needless to say, the gown was forfeited. "Those who have the privilege to have the job of [National Director] should be more discerning, truthful, and more professional. Because they're dealing with a person's dream," he said, referring to the killed dream of the Miss Universe aspirant.
ADVERTISEMENT - CONTINUE READING BELOW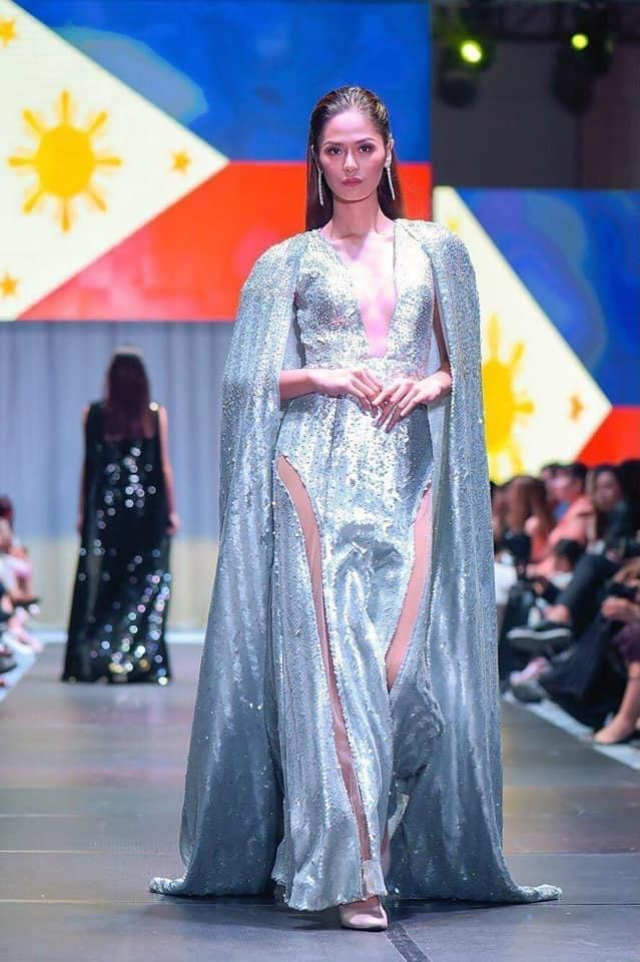 Action toward the protection of Filipino designers
To protect the integrity of a sponsorship, Jian stands by a contract that "impose[s] penalties on the organization, should they choose not to wear the gown." These penalties also cover damages. "The contract also states that Atelier Lasala will be the ONLY evening gown provider for the contestant during the preliminary and telecast evening gown competition. I do contracts with all these clauses and exclusivity so that both parties will be protected and the unnecessary stresses will be avoided," he said.
ADVERTISEMENT - CONTINUE READING BELOW
According to Jian, the contract is his own initiative. It is unclear whether having a contract is an industry standard, or a measure actioned by perceptive designers. "It has to be honored, otherwise I'll let them pay 3000 USD as a penalty," he said. "I only waive the penalties if and only if the dresses really do not fit."
Based on the horror stories we've seen, the clause prohibiting candidates from abruptly swapping designers is an absolutely necessary one, as this shaves closest to the pageant date, at which point designers' resources have already been prodigiously expended.
The inclusive costs to be financed by the designers, (the shipment of the gowns, photo shoot venue costs, talent fees for photographers, etc.,) must also be clearly enumerated in the contract, so that penalties or reimbursements in the event of mishaps will be proportionate. It seems that designers' arrangements differ: Michael Cinco claimed to have shouldered all costs of Nova Stevens' world-class, high-production promotional shoot, while Benj shared that he requires candidates' teams to pay for the shipment of his gowns. Jian does both; sometimes he pays for shipping, sometimes not. Given that virtually every pageant designer has had nightmarish experiences, it's only fair to build safety nets as broad and/or specific as the many opportunities and avenues for exploitation.
ADVERTISEMENT - CONTINUE READING BELOW
A breakthrough in the recognition of Filipino designers
In Gucci's innovative FW 2020 fashion show, audiences were treated to a literal revolving carousel stage on which backstage personnel feverishly prepared the models—with measuring tapes garlanded around their necks, completing last-minute adjustments and styling, everything a blur of hands and heads. This clever show reflects the reality behind every pageant we see. Knowing now the hard work that goes on behind the scenes, we believe that the Philippines ought to extend their dedication and support to the designers as well, not just to the Miss Universe beauty queens.
The Miss Universe pageant itself is continually evolving, in pursuit of the wise words of Zozibini Tunzi that encouraged women to "take up space." The 2020 pageant saw the candidates discussing social issues amongst themselves in a genuine display of camaraderie, substantiating the pageant as a legitimate platform for female voices. Filipino pageant mania should evolve alongside it, too, acknowledging Miss U as a platform for Filipino voices as well. On the ground level, in addition to supporting each Miss Philippines candidate, pageant fans also ought to familiarize themselves with each year's contributing Filipino designers. Fans could follow them on Instagram, extend support to the candidates that wear them, and grant the designers maximum visibility via social media shares, word of mouth, and other forms of support.
ADVERTISEMENT - CONTINUE READING BELOW
Of course, designers' experiences aren't all bad. Jian enthusiastically shared his positive experiences with numerous countries' representatives, including Tanzania, Kenya, Belize, Cambodia, Nepal, Barbados, and many others. According to him, they showed kindness, and made all efforts and hard work worth it. Meanwhile, when asked for his best pageant experience, Benj recalled the time his gown was seen among the Top 6 on Miss Kenya in 2016, which he called his "greatest achievement so far in working for Miss Universe."
The pageant has always been more than just a television show that temporarily sets viewers abuzz, and more than a frivolity directed at a niche community. It's time for it to become widely recognized as a hotbed for Filipino talent to dazzle in the international arena, because that is what our designers deserve.
Hey, Preview readers! Follow us on Facebook, Instagram, YouTube, Tiktok, and Twitter to stay up to speed on all things trendy and creative. We'll curate the most stylish feed for you!