Maybe we're wrong, but we've probably all dreamed about being Emily in Emily in Paris at one point—the moving to France part, at least. Residing in one of the world's fashion capitals is obviously the biggest plus, next to other perks like having the best restaurants and Europe's finest travel destinations within arm's reach. Those alone will have anyone think about packing their bags, and we wouldn't blame them.
One of the people living this dream is former Cosmopolitan Philippines beauty editor Nicole Romero, who migrated to Southern France back in 2019. She decided to settle in Côte d'Azur (also known as the French Riviera) with her husband, and since then, we've been living vicariously through her. Her Instagram feed is basically what you'll see if you look up the French countryside on Pinterest, with sprinkles of her cop-worthy French beauty finds. She went from dreaming of moving there to actually being a local, and below, she tells Preview all about the pros, cons, and more pros of being a Filipina in France.
ADVERTISEMENT - CONTINUE READING BELOW
What It's Like to Live in France, According to a Filipina
Hi Nicole! Was it difficult for you to decide to move to France? How did you arrive at this decision?
"The decision wasn't difficult. If I didn't meet my husband, I think I would've wanted to live here either way since I've always loved the country. In fact, when I was in high school, I joined an exchange program in Paris for the summer. I think that experience helped make the transition easier since I already had an idea of what their culture and daily life was really like."
What were the biggest adjustments that you had to make after moving?
"Adjusting to the weather was rather difficult. I moved here around winter and quickly realized that wearing winter clothes for a two-week vacay is very different from having to wear them for four to six months. The glum weather can definitely affect your mood, so I totally understand why Europeans always love to chase the sun now."
CONTINUE READING BELOW
Recommended Videos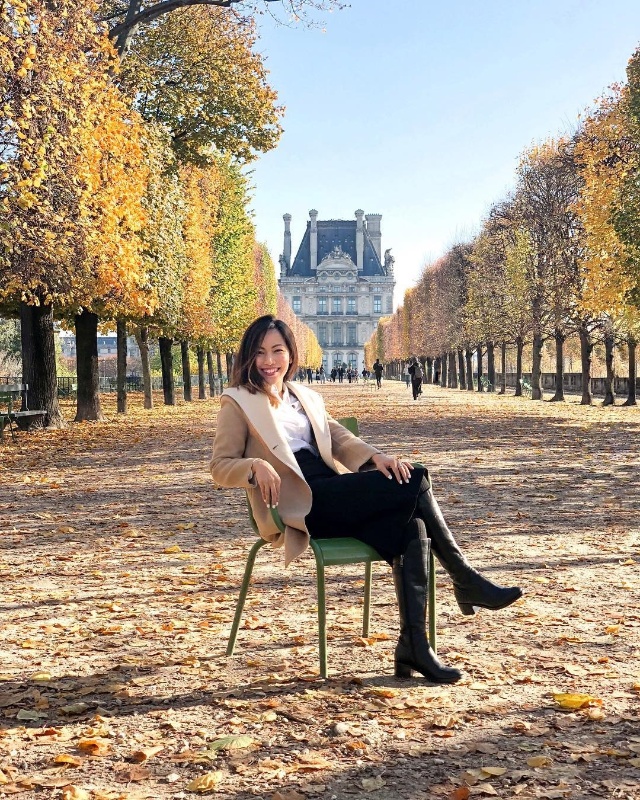 What is a usual day for you like?
"Pre-COVID, I loved that my days weren't super predictable. I tried to explore a lot of new places, make new friends, and I'd attend yoga or take pottery classes in French to help learn the language. I would also take the train to nearby cities like Cannes or Monaco to explore the region or we'd drive to Italy for date night since it's less than two hours away.
ADVERTISEMENT - CONTINUE READING BELOW
"But since COVID and the lockdown happened, my routine basically revolves around enjoying my trips to the local market, trying new recipes, taking short hikes around our area, baking sourdough, and my French classes. I've also been working on my website, which will be relaunching soon. It's going to have a whole new look and I'll still focus on beauty, but I also plan on talking more personal things—like the French girl secrets I've discovered, tips for those who want to travel to the Côte d'Azur, and my experience moving to France."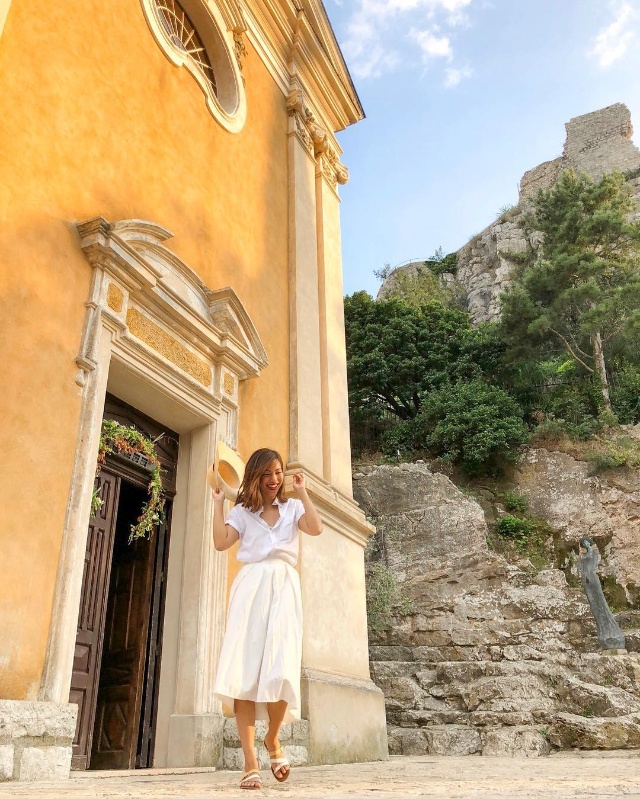 ADVERTISEMENT - CONTINUE READING BELOW
Did you have any big culture shock moments after moving? How did you adjust?
"I think the biggest shock for me was how much I missed my family and friends. I found so much comfort in the thought that I could go home anytime and would fly home twice a year, but with COVID and the changing rules about travel bans/requirements, it's definitely been hard. You can feel very displaced when you don't know when you can come home and see your family again."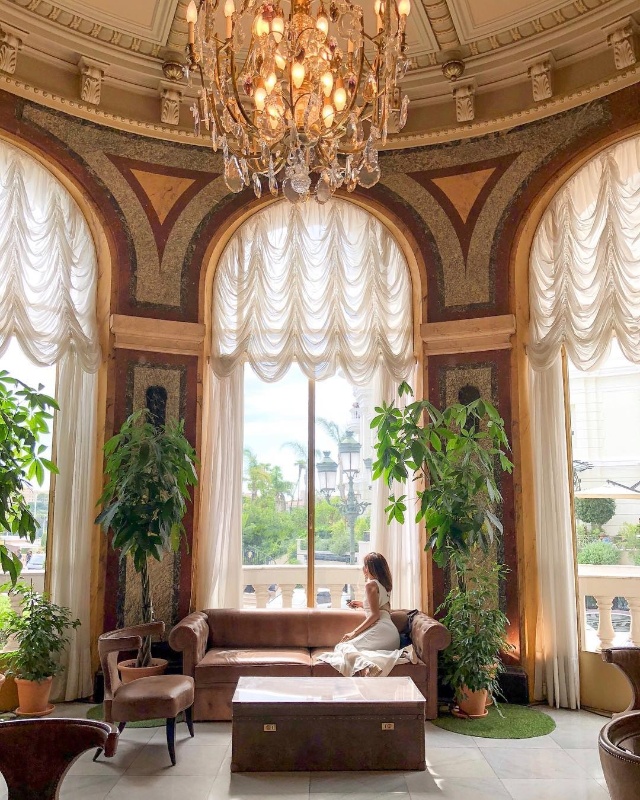 ADVERTISEMENT - CONTINUE READING BELOW
Any other major challenges you've faced since moving?
"Learning to speak the language! I was able to get by on the little French that I knew because a lot of people speak English in our area. But after a year of living here and realizing that I was no longer on 'tourist mode,' it got frustrating. I wanted to feel more empowered and learning how to speak the language properly was the best way to do that. So now I'm taking different online classes for conversing in casual French, writing in French, formal French—they're not all the same! There are so many grammar rules, exceptions, and not to mention, their objects have genders (ex. a table is feminine and a bag is masculine). You have to be up for the challenge if you plan on moving to a country where you don't speak the language!"
ADVERTISEMENT - CONTINUE READING BELOW
If someone were to travel to France, what's one thing you think that they need to know?
"Whenever I speak to people about France, they usually ask me if they're really snobbish or tell me about an unpleasant experience they had at a store. I try to explain that sometimes, it's really just a cultural misunderstanding because the French have different standards about what's considered polite.
"For example, when you're entering a boutique or even a restaurant, it's best if you say bonjour first. It's not like in Manila where they greet the customer first. In France, you're entering their establishment, so I think they feel like it's more polite if you say hi first. It's a small trick, but I find that it usually warms them up and makes interactions with the locals a little more pleasant. It's also considered more courteous to ask if they speak English first (Excusez-moi, mais parlez-vous anglais?). Try not to assume!"
ADVERTISEMENT - CONTINUE READING BELOW
What are your favorite local destinations for shopping, dining, and maybe just for hanging out?
"For shopping, it's nice to visit the random little boutiques around small towns like Saint-Paul-de-Vence. I also like going to Rue d'Antibes or la Croisette in Cannes, and of course, the shops at One Monte Carlo if I'm feeling fancy. For hanging out, it's pretty low-key. We usually just walk to the beach for a picnic (post-COVID) or a cozy neighborhood restaurant (pre-COVID). There are so many options for good places to eat—but the real trick is to choose a restaurant where there aren't a lot of things on the menu. This way, they're more likely to serve things that are fresh and in season."
ADVERTISEMENT - CONTINUE READING BELOW
How much do you think have you changed in terms of your lifestyle, style, and beauty practices since you moved to a different country?
"I'm having fun trying all the French skincare brands here, but I hardly wear a full face of makeup anymore—just a bold lip, defined brows, maybe some mascara, and lightly rouged cheeks. In terms of fashion, I'm still trying to find a way to balance the 'effortless' French look with our Manila flair.
ADVERTISEMENT - CONTINUE READING BELOW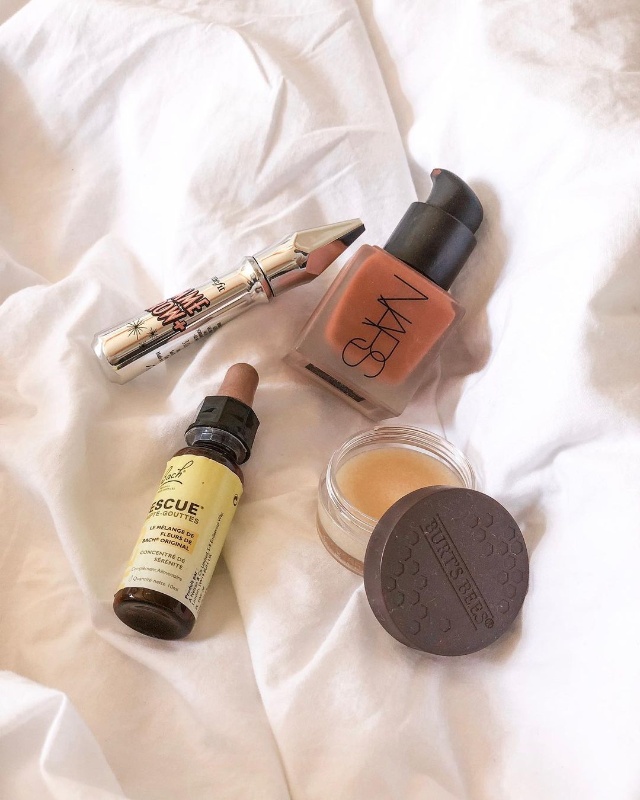 ADVERTISEMENT - CONTINUE READING BELOW
"As for lifestyle changes, I'm definitely doing more outdoorsy activities. Just simple things like going on short hikes, riding bikes, taking strolls around town, and actually swimming at the beach...I never really did that when I lived in Manila."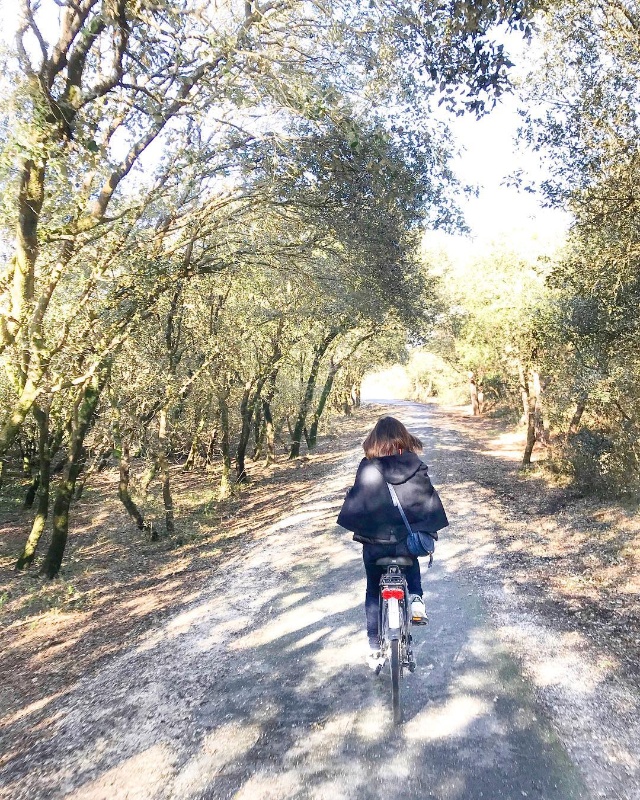 In contrast, what are the distinctly Filipino things about yourself that you've been holding on to or have helped you the most since living in Europe?
"For me, it's our warmth and our resiliency. When you grow up in the Philippines, you just have a different outlook and way of approaching life. We work hard, despite the challenges we face in daily life, and we always have this hope that everything will work out. I appreciate those values even more now."
ADVERTISEMENT - CONTINUE READING BELOW
What are your five favorite things about living in France?
"The food! Cheese, butter, wine, croissants—you can't go wrong. It's also very easy to cook here because the ingredients are so good.
"The scenery is beautiful. Whether you're taking a walk, going on a hike, or just exploring a new city, it always feels like you're in a movie. There's a real sense of history around everything and I find that they honor that pretty well.
"The French pharmacy! I get so overwhelmed and excited when I see all the different beauty brands and products on the shelves. There are so many new things to try and I used to drop by so often that I already know some of the girls by name.
"I love seeing different versions of the French girl look. It's all about finding your own natural, signature style—which you can typically accomplish by having a key piece that makes your outfit standout like a leather jacket, a cool pair of boots, an interesting accessory, or a vintage handbag. (Think Camille in Emily in Paris.)
ADVERTISEMENT - CONTINUE READING BELOW
"Travel is easy. If you want to explore Europe, you can practically take a train anywhere and the flights are fairly cheap if you book early. They really try to respect the 'freedom of movement' within the Schengen space, so if you're not paranoid about getting COVID, you can still enjoy going on trips."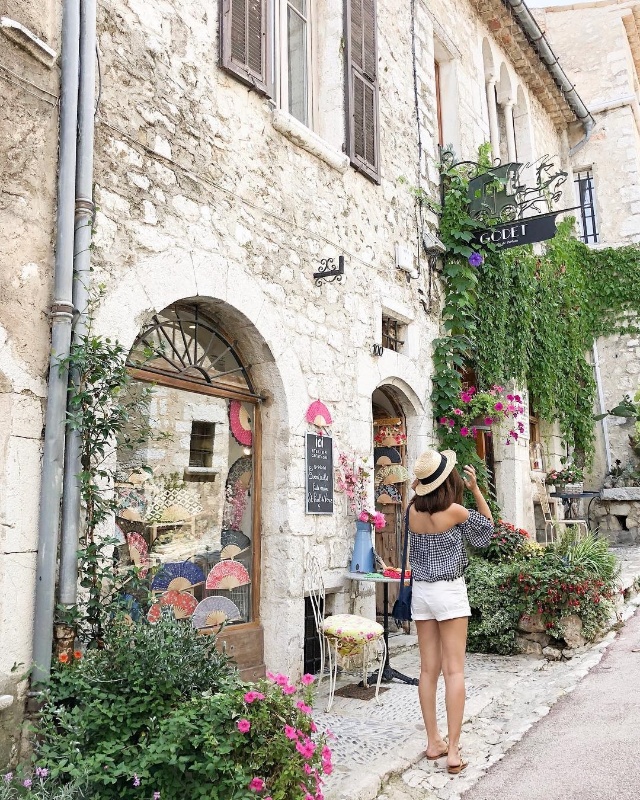 ADVERTISEMENT - CONTINUE READING BELOW
What are the things you miss about living in the Philippines?
"My family and friends. I already mentioned this, but you'll really appreciate them more when you're far away from each other.
"Speaking Tagalog. Some things, you just can't translate like lambing, tampo, and words like basta, which can mean so many things.
"I'm a beauty girl, so I definitely miss getting pampered! I miss being able to go to my fave hairstylist (Jing Monis forever!), I miss getting massages, facials, and mani-pedis. I totally understand why balikbayans make visits to the salons and dermas a priority now, because the quality of service and care that we get in Manila is definitely a lot better in my opinion.
"Our local IG brands and sites like Shopee. We really have the best shopping sites for whatever little thing you need and it's convenient because you can usually have things delivered pretty quickly. I feel like our local fashion labels are really good and are much more affordable than the slow fashion brands that you see in France.
ADVERTISEMENT - CONTINUE READING BELOW
"The food! You can order delivery for whatever craving at practically any time of the day. Restaurants here are usually closed from 3pm to 7pm, so you have to find your own way to satisfy your merienda cravings.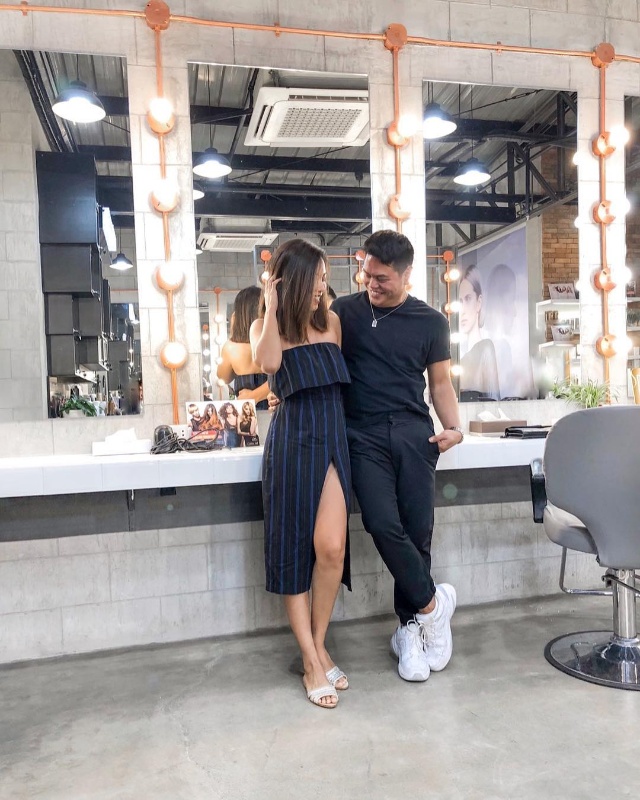 ADVERTISEMENT - CONTINUE READING BELOW
What are your tips for people who want to live abroad or just moved to a new country?
"It's not always easy, so you have to be ready mentally. There are times when life will open up and you'll enjoy discovering new things, but there will also be times when you'll have to face challenges that you never would have if you were living in your own country. Some days will be harder than others, but soon enough, you'll find your place and purpose in your new world. Just keep trying to have fun and be brave enough to try new things that you can enjoy!"
Follow Nicole Romero on Instagram.
Related Stories from Preview.ph
Hey, Preview readers! Follow us on Facebook, Instagram, YouTube, Tiktok, and Twitter to stay up to speed on all things trendy and creative. We'll curate the most stylish feed for you!