Calling all night owls! Facebook Messenger just took a page from Twitter's book and has finally made Dark Mode (Night Mode on Twitter) available after months of trial. There's a catch, though: The option isn't exactly out in the open just yet, with the messenger app making quite a game out of it.
Want to unlock Dark Mode? Follow the steps below!
Step 1:
Update your Messenger to the latest version available.
Step 2:
Open up an existing chatbox with one of your friends and proceed to that conversation's settings.
Step 3:
Once there, change your chat emoji to the moon emoji—specifically, the yellow crescent moon as seen in the sample photo below. (Sadly, trying other moon phases won't do the trick.) Now, tap the newly set moon emoji to send it as a message.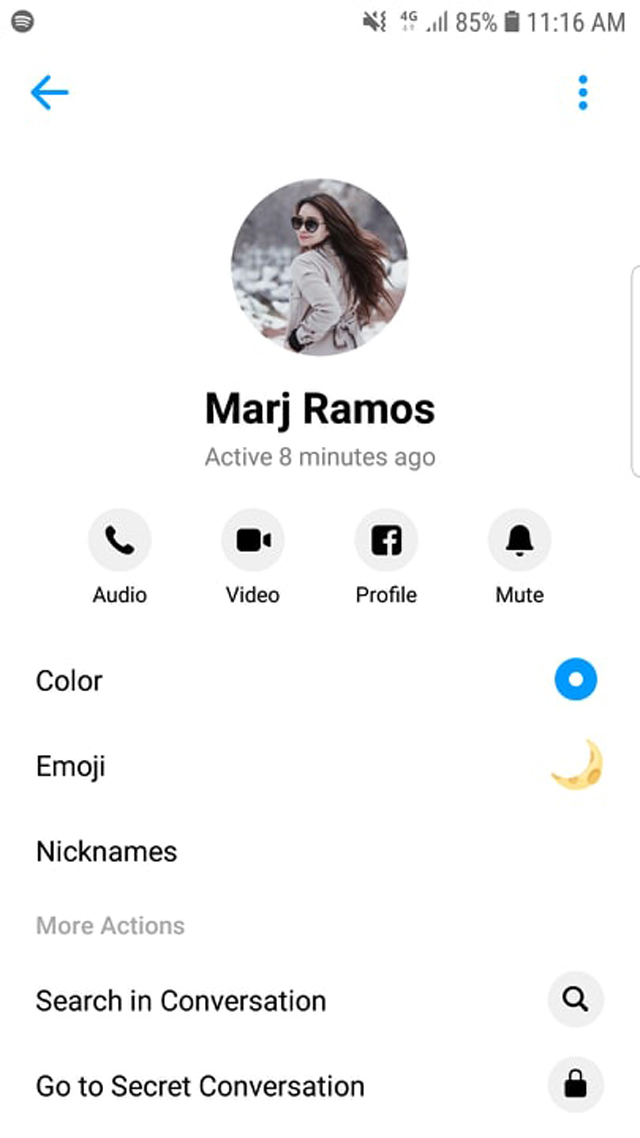 ADVERTISEMENT - CONTINUE READING BELOW
CONTINUE READING BELOW
Recommended Videos
Step 4:
If sending the emoji isn't enough to trigger the Dark Mode function, try tapping on the moon you just sent a couple of times. A drop down message should pop up on top of your chat to notify you that you've successfully activated Dark Mode.

ADVERTISEMENT - CONTINUE READING BELOW
Step 5:
Click on that message and toggle the now-seen Dark Mode function on your settings, and voila! You may now chat with your friends all night long without the hassle of getting blasted by that annoying bright white light.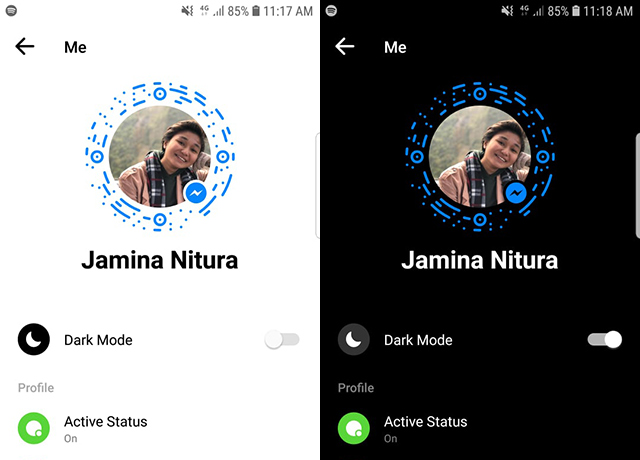 Take note, though, that Dark Mode may not be available to all phones as of the moment. But don't fret! With enough traction, we're sure Facebook messenger will have the option for all users soon enough, and without having to do some magical moon tapping, no matter how fun it may seem.
ADVERTISEMENT - CONTINUE READING BELOW
Related Stories from Preview.ph