The newest Netflix original K-drama is finally here! A teen crime thriller, Extracurricular trails the lives of four high school students who fall into a life of crime, if only to each get what they want. For Oh Jisoo (Kim Dong Hee), it's graduating school and living a painfully simple and mundane life with a family of his own.
However, orphaned and left to his own devices, to attain money he ends up as the faceless mastermind to an elaborate scheme that pimps out girls willing to partake in "compensated dgating" for cash, all while offering them protection from potentially psychotic clients. Eventually, the careful Jisoo loses sight of his multi-million won business when his fellow classmates get embroiled in his secret.
That said, is Netflix's newest offering worth the 10-episode binge? We weigh in with our own review below.
What I Liked About It
It features impassioned performances from its young cast.
Extracurricular boasts of a young main cast whose fervent acting shines not only in well earned emotional outbursts but also thrives in nuanced silences. Kim Dong Hee does this rise of quiet but palpable panic best as the pragmatic yet timid Jisoo, particularly when his carefully planned life starts to slowly spiral into a chain of events that continue to slip out of his control. Another standout performance belongs to that of 20-year-old Jung Da Bin who plays the school's resident "bad girl" with a secret, Seo Min Hee. Much like Min Hee's double life, Da Bin does a stellar job at convincing the audience to sympathize with the many facades of her character. She may start off as your unassuming and typical popular girl, but by the second half of the series, you'll find Min Hee to be the most grounded and relatable of them all, much of which can be credited to Da Bin's tender portrayal.
ADVERTISEMENT - CONTINUE READING BELOW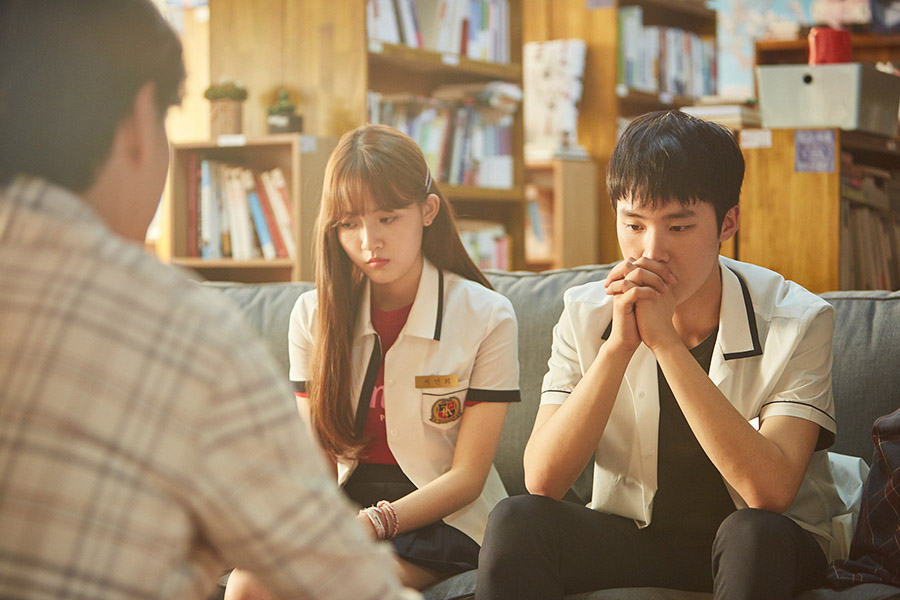 The characters are never excused for their crimes.
Wanting to examine modern crime amongst the youth, it seems series writer Jin Han Sae poses an encompassing question throughout the show: Can young felons, with the right motives, be pardoned for their crimes? As Han Sae leads you to a deeper understanding of his characters with each passing episode, viewers might just straddle the line between yes and no. Once you've grown attached to the characters, you might find yourself, at one point, rooting for their escape plan to Sydney, and questioning your own semblance of justice as a result. That said, the answer does grow clear as the series progresses and each of the characters are made to face the consequences of their actions to varying, increasingly violent degrees.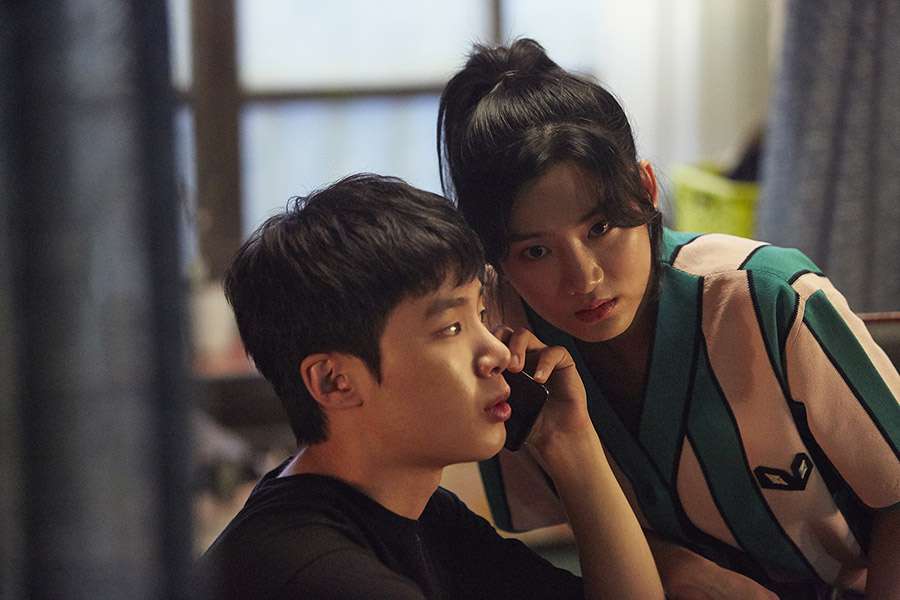 It fosters varying complex relationships.
The crux of the show lies within the complex relationships between its characters, which probably explains why I wasn't as invested in the show until it had cemented its major pairings (and I don't mean romantically). Personally, I found Extracurricular's most compelling dynamic to be between Min Hee and Jisoo's right-hand man, Mr. Lee. Tasked to protect their clients from psychotic and violent "customers," Mr. Lee keeps Min Hee at a distance but builds a protective streak toward the younger girl after she suffers a panic attack during one of her jobs. Though hard-headed herself, Min-hee finds herself grateful for Mr. Lee's concern even if she never voices this out loud, choosing to convey it instead through take-out hamburgers and profusely looking after him in the hospital after he ends up sorely wounded from a fight. Though subtle, the two eventually foster a tender and paternal dynamic throughout the series.
ADVERTISEMENT - CONTINUE READING BELOW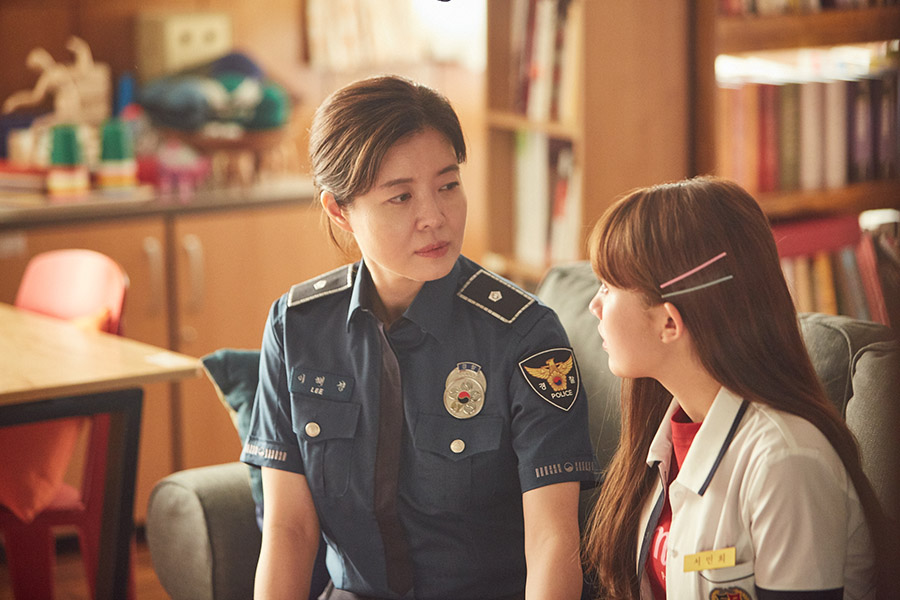 What I Didn't Like About It
It starts off slow.
To put it lightly, Extracurricular is a slow burn. Sure, there's a bit of action in the first two episodes but without any reason to empathize with the characters, considerably intense scenes like this that are meant to thrill the viewers fall flat. It doesn't help that the show takes its sweet time to establish its main characters' core motivations; hence, the first three episodes almost feel like you're groveling for something to care about. Thankfully, things start to take head around the fourth episode once higher stakes and more complex relationships, as mentioned above, are introduced and established.
ADVERTISEMENT - CONTINUE READING BELOW