Pantone Color of the Year is back with not just one, but two shades for 2021: Ultimate Gray and Illuminating. These signify strength and hope, a fitting postscript to the perilous year that is about the end.
TOP STORY: Meet Rabiya Mateo's Go-To Ilonggo Designer For Her Stunning Pageant Outfits
At the end of every year, the Pantone Color Institute picks a color that will define the year ahead. Color of the Year is a marketing force that touches furniture, fashion items, brands, and tech.
The Pantone Color System is acknowledged as the lingua franca universal language of color, analysts said. A unique code and exact ink formula is assigned to every shade. This ensures that the color remains the same regardless of physical circumstance such as lighting.
Having trouble naming a specific shade you want for your room makeover? Just let painters know the Pantone color of your choice and they'll know what to do. This precision is used in marketing, social media, and even politics, where identity matters.
ADVERTISEMENT - CONTINUE READING BELOW
This year's colors of the year come with unique codes, PANTONE 17-5104 for Ultimate Gray and PANTONE 13-0647 for Illuminating. "We need to feel that everything is going to get brighter – this is essential to the human spirit," Pantone said.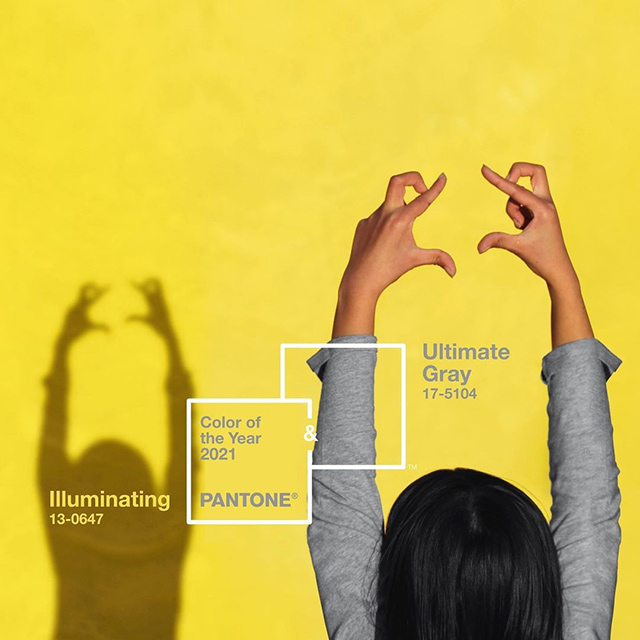 Color is language without words
Colors sets the mood for every situation. When a profile picture turns black on Facebook, it's usually a cue that a person is grieving the loss of a loved one.
CONTINUE READING BELOW
Recommended Videos
Colors are political. Red, for instance, is a symbol of power. In the 1980s, the Marcoses wore red while the Aquinos donned yellow, trademark hues that they carry to this day.
For women, a fiery red lipstick is a huge confidence booster. Actress and philantropist Angel Locsin knows this very well having led the #NoToRedTagging #YesToRedLipstick movement against an army official.
Pantone yearly pick is a testament to color's power to influence not just trends, but also the outlook for the coming year. It offers foresight, one that is heavily influenced by the politics of the world. And as an LA times report wrote, "We can only hope that this year's forecast of hope and stability is more than just an educated guess."
After all, the announcement comes at a time when COVID-19 vaccines have just started rolling out in major countries. There's no assurance that these vaccines will succeed, but nonetheless, the world, like Pantone's colors of the year, is hopeful about one thing: the beginning of the pandemic's end is here.
ADVERTISEMENT - CONTINUE READING BELOW
Color reflects identity
In the Philippines, throughout its many different languages, the words used to classify colors are not that extensive. For example, the color blue, it can only be called bughaw or asul (Tagalog), balbag (Ilokano) and bilo (Maguindanao). There is no specific word for other shades of blue such as sky blue, aquamarine blue, or navy blue.
For indigenous peoples, their physical environment influences how they view color. For Mindoro's Mangyans who speak the Hanunoo language, classifications of colors are not all about their lightness and darkness. They also factor in wetness and dryness.
"Their language separates hue and chromaticity from texture and succulence, because these qualities are so important in their culture," a 2000 study noted. The Mangyans are the inhabitants and defendants of Mindoro's verdant mountains.
Miss Universe Catriona Gray played on color and texture with her winning gown. It's not just red, it's lava red with patches of yellow, smoldering and slaying everything on its path.
ADVERTISEMENT - CONTINUE READING BELOW
Depending on whether a school child has eight or 64 crayons in their box, their awareness on shades can be limited to "violet" or as runs the spectrum of purple, indigo, lilac and periwinkle.
"Color is a language and color is inextricably linked to the culture," Laurie Pressman, vice president of the Pantone Color Institute, told Time in 2019.
* This story originally appeared on Reportr.world. Minor edits have been made by the Preview.ph editors.
Related Stories from Preview.ph
Hey, Preview readers! Follow us on Facebook, Instagram, YouTube, Tiktok, and Twitter to stay up to speed on all things trendy and creative. We'll curate the most stylish feed for you!