To most of us, Anne Curtis is many things: actress, TV show host, multibrand endorser, a multimedia personality we've come to adore throughout the years. But her husband-to-be, Erwan Heussaff, sees her singularly: a woman who tirelessly gives her all in every endeavor in order to be the ultimate version of herself. Below, Erwan tells us why Anne is The One.
ADVERTISEMENT - CONTINUE READING BELOW
"It's a funny thing to be in the public eye nowadays. A decade back, you would make a movie, millions of people would watch it, yet you would only ever interact with the viewers through print articles, TV shows, or randomly, sometimes deliberately, bump into the most courageous of them in the streets, who are clutching onto the idea of this fictional character that you once played that they expect you to personify in real life.
"How then does someone today handle hundreds of thousands, if not millions, of interactions per day with people who all expect something different from you? It's a fairly new phenomenon, one that only a handful of individuals will ever experience and have to navigate, yet we all expect only the best from our public personalities.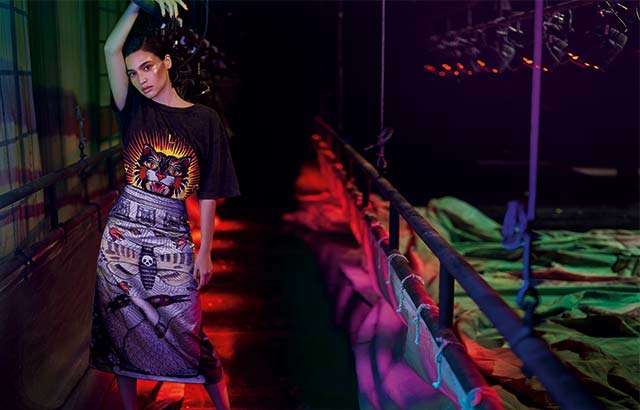 IMAGE Mark Nicdao
"Anne has been in the business for more than 14 years and has grown with the industry and the introduction of social media. I've known her for half that time and have sat as an admirer of how she has continuously worked tirelessly to be the best.
"Seems like a pretty easy accomplishment, doesn't it? Take any job as an example: You can take classes, skill workshops, study for a master's degree and apply for unpaid internships to gain experience. Anyone can do that.
"How do you become the best star, though? When put that way, it sounds pretty silly, I assume. However, that is the reality of it. In a country where one simply doesn't act but entertains on different fronts and formats, where success is sometimes reliant on the wholesome image that you project and the relationships you nurture, how do you edge out all the other contenders and set yourself apart?
ADVERTISEMENT - CONTINUE READING BELOW
"I tell you, I've witnessed the strangest things in the last seven years. Visiting her set at 3 a.m. under a dark bridge in Marikina, only to be pushed into a van encircled by fans to spend five minutes with her, surrounded by a makeup and agency team. Shoved in all directions, mostly ignored by burly bouncers, escorting her through a sea of people at a mall premiere of one of her movies. Getting a call at 4 in the morning in Manila, asking me what they should do with Anne because she just got stung by a deadly jellyfish in Batangas. Watching her come home at 8 a.m. from work and waking up an hour later to look on live television as if she just had the best sleep of her night.
ADVERTISEMENT - CONTINUE READING BELOW
"Those are only a few examples of how surreal life can be for some. Now, let's add to that hundreds of thousands of incessant phone notifications, hateful tweets, fawning comments, and the fact that at any moment, when you are mid-bite on that grilled cheese you've been eyeing through your workouts all week, someone can come up to you to ask to take a picture and you have to be happy to oblige.
ADVERTISEMENT - CONTINUE READING BELOW
"So what's the secret?
"You need to consistently work at being a better person. You need to focus on things that most of us think is already set and lost in our character. Testing your patience, increasing your empathy, holding on to humility, loving unconditionally, swallowing your pride, and embracing gratitude. Becoming as real as possible by wearing your heart on your sleeve, fully knowing that it will take a beating eventually. Wrapping it around in duct tape to keep it all together in the worst of moments.
"Whether you want to or not, you will see Anne at one point during your week, on screens of various sizes, buses or pictures. What you don't see is what I have the privilege to be party to every day, from how she cares for her family, anonymously helps strangers in need, builds classrooms, takes care of her oldest dog, cries in front of sad news and videos on Facebook, takes pictures with more people than I would ever have the patience for, to leaving toothpaste on my toothbrush when we travel because she knows I never bring some.
ADVERTISEMENT - CONTINUE READING BELOW
IMAGE Mark Nicdao
"Even Anne will see Anne constantly, endlessly immortalized visually. At the end of the day, she needs to be able to look up to a billboard, knowing that at this point in her life, she is the best version of herself."
This article originally appeared in Preview May 2017.
ADVERTISEMENT - CONTINUE READING BELOW
Photographed by Mark Nicdao
Produced by Daryl Chang
Co-produced by Ning Nuñez
Makeup by Robbie Piñera
Hair by Raymond Santiago
Nails by Darling Grace Lucero of Posh Nails
Related Stories from Preview.ph
Hey, Preview readers! Follow us on Facebook, Instagram, YouTube, Tiktok, and Twitter to stay up to speed on all things trendy and creative. We'll curate the most stylish feed for you!