(Updated: Sept.30, 2021, 4:30 p.m.) The Emmy Awards recognizes outstanding achievement in television–whether in American Primetime, Daytime, News and Documentary, Sports, and even in International programs. It is truly a prestigious honor as this is voted on by an academy represented by TV-industry professionals. Apart from going through expert scrutiny, the panel receives over a thousand entries each year, making competition tight and getting a nod an accomplishment in itself.
This is why we're totally thrilled that Filipina composer, Denise Santos, has won "Outstanding Music Composition" in this year's 42nd Annual News & Documentary Emmy Awards! Together with her writing partner, Adam Lukas, they garnered acclaim for their work on the BBC-comissioned documentary, Primates.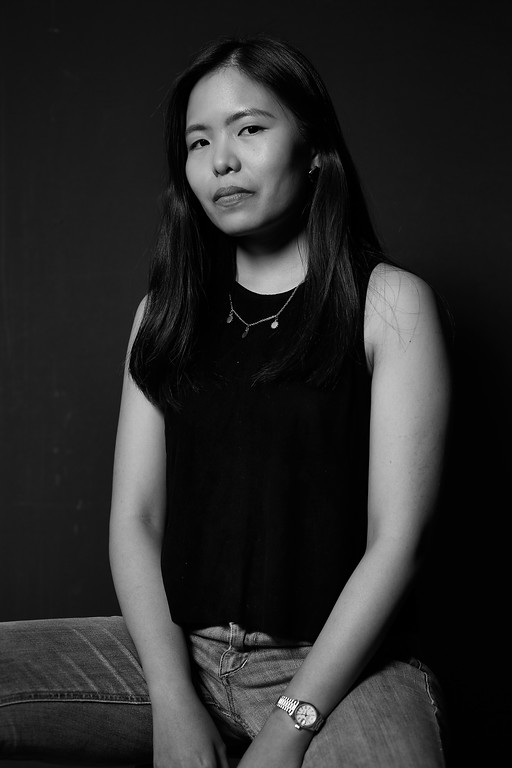 ADVERTISEMENT - CONTINUE READING BELOW
A music aficionado since childhood, would you believe that she almost gave up this passion after high school?
"I said to myself that music was just a hobby and that I should be taking life more seriously. That I should focus on pursuing a career in business/corporate. And I did just that," Denise tells Preview in an exclusive interview.
This was a drastic decision coming from someone who spent all Saturday mornings since the age of four with her music teacher, Mrs. Garcia, and who at one point, was part of three or four rock, pop, reggae, and emo/punk bands, while still practicing classical piano.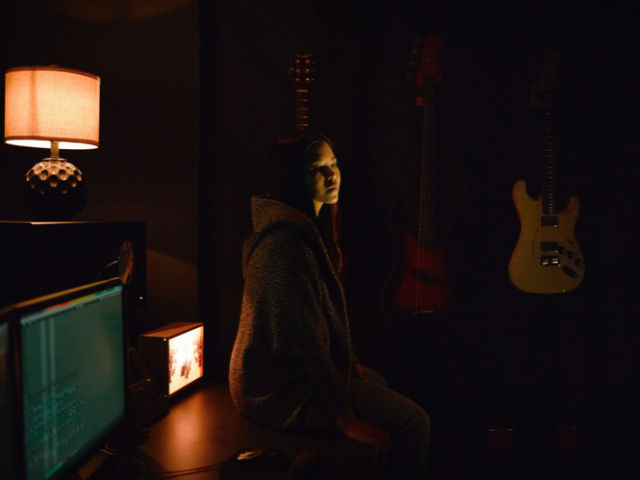 "Little did I know that that shift was sucking the life out of me. In my senior year [of college], I started feeling empty and lifeless," she recalls. Luckily, an exercise from business school rekindled her first love. By analyzing her own strengths, weaknesses, opportunities, and threats, she realized that there was—and that there will be— no fulfillment without music.
"Slowly but surely, I went back into it. I wasn't sure what kind of music career I wanted; I just knew I wanted to be in music. So, I tried a few things. I studied music production, went back into playing with bands, arranged some songs for my singer-songwriter friends, and then eventually discovered the world of film scoring. It felt like the perfect avenue to best utilize my love for different genres, my skills in playing various instruments, and my passion for composition and production. I scored my first feature film in 2012, and the rest is history," Denise shares.
ADVERTISEMENT - CONTINUE READING BELOW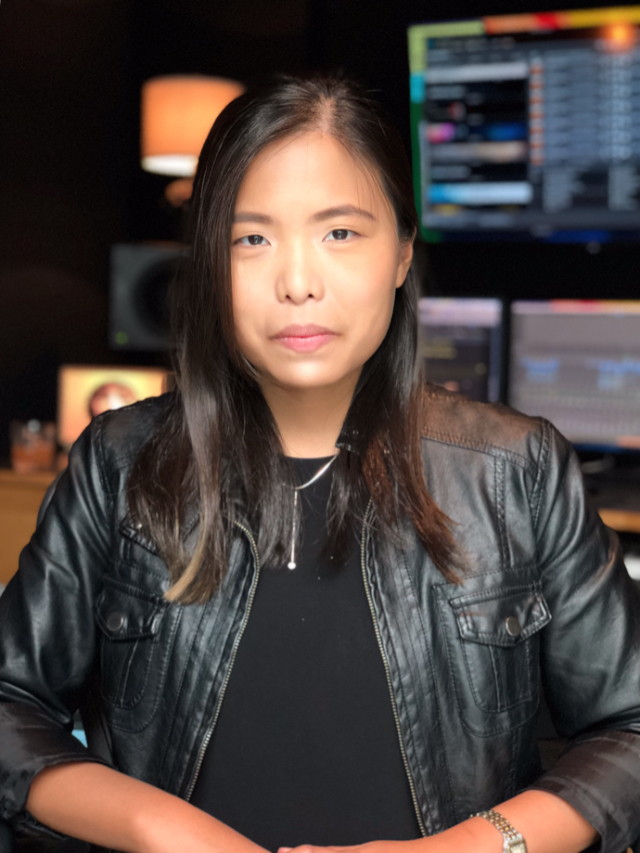 That history includes her scoring Samantha Lee's Baka Bukas and Billie and Emma, and TV shows such as Primates (BBC), Surviving Jeffrey Epstein (Lifetime), and Making the Cut (Amazon Prime) among others.
From live scoring plays for her high school theatre guild, Banaag, to composing for the legendary composer Hans Zimmer's collective, Bleeding Fingers Music, Denise's stellar musical journey is an inspiration to all Filipino creatives. Not only did she bring home a coveted award, she is also winning for following her passions and living her dreams.
ADVERTISEMENT - CONTINUE READING BELOW
Below is Preview's exclusive interview with the inspiring, Emmy-nominated Filipina composer Denise Santos:
Congratulations on your Emmy nomination! Can you tell us more about "Primates" and how you landed this project?
"Thanks so much! Primates is a three-part TV series that documents the life of primates all over the world. It was commissioned by BBC, and it aired on the PBS channel in the U.S.. I landed the project through Bleeding Fingers Music, which is a Los Angeles-based collective of film and television composers founded by Hans Zimmer and Extreme Music."
Was an Emmy something you have always aspired for as a musician? Can you tell us what it was like when you found out?
"Not really! All I wanted was to keep growing as a musician and be able to work on world-class productions. However, when my writing partner, Adam Lukas, and I started working on Primates, we knew that our work could be eligible for an Emmy. So that opportunity sparked a new aspiration for me. It was a "why not?" moment. If the cards are lining up and I can aim for it now, why not? True enough, a year later, we found out about our nomination, and to this day, I am so ecstatic about it. First, I couldn't believe it. I had to call Adam right away to ask him if I was seeing it correctly. To be honest, I was in disbelief for a very long time. Ultimately, though, it feels good. Really good. I doubt my capabilities as a musician and composer every day. I always question if I belong in this industry. Getting that Emmy nomination was reassurance that there is space for me here."
ADVERTISEMENT - CONTINUE READING BELOW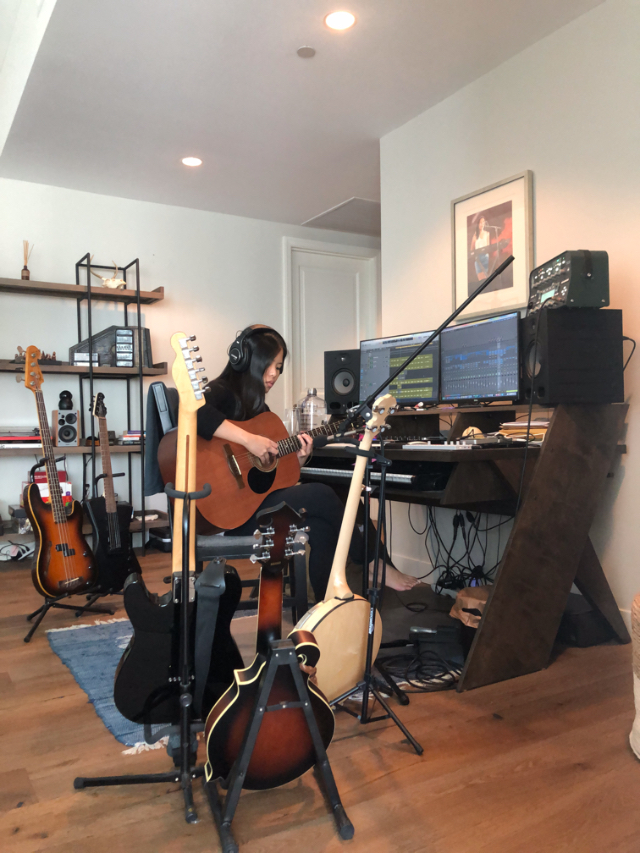 What is it like to be part of Hans Zimmer's collective: Bleeding Fingers Music?
"It's life-changing. There's nothing like being surrounded by so many talented composers and producers. Everyone in the company is at the top of their game, and it is so inspiring to witness that day to day. The great part about it, too, is that people are so generous with their insights and resources, and that support keeps me going, especially on the toughest of writing days."
ADVERTISEMENT - CONTINUE READING BELOW
What's the best thing about being a film and television composer?
"The film and entertainment industry! It's so fulfilling to participate in something greater than the sum of its parts. I just love the craft of filmmaking, of telling stories in a way that hopefully affects positive change.
A close second is the kind of music that I get to make. There's a timelessness in film music that I absolutely love."
What are you most looking forward to about your upcoming projects?
"I look forward to creating new musical worlds and exploring new ways, at least for me, to do it. I actually love the blank slate as much as I love a good template. The blank slate to me is just another opportunity for me to restart. Hit refresh, if you will. And who doesn't love a good reset?"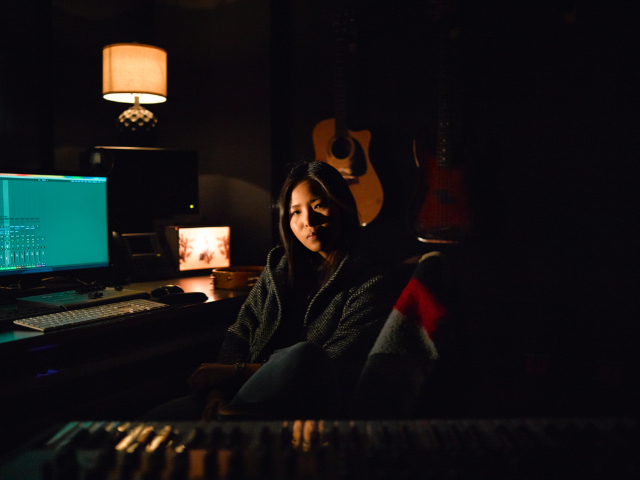 ADVERTISEMENT - CONTINUE READING BELOW
You mentioned in your high school's Alumni interview that "someone told me that it would take about 10 years before I really get there." What for you then was the concept of "there"? Do you still hold the same belief?
"I think that simply being able to do what I love is already being "there." But you know the saying, "the more you know, the more you don't know"? The more experienced I become, the more my list of goals grows. So, while I think I've arrived at a place where I can continuously practice my craft, the growing never ends. I think I will never truly "get there." Or maybe I am "here," but the venue is huge, with lots of different rooms for me to still explore."
Where do you see yourself in the next 10 years?
"I'll probably still be at my studio. Hopefully, with a new Mac and a few more instruments in the room, albeit the same studio. [Hopefully with] A kid or two. And hopefully, by then, I'll be working alongside friends instead of bosses, where work meetings will be more like friendly hangs mixed with shop talk."
ADVERTISEMENT - CONTINUE READING BELOW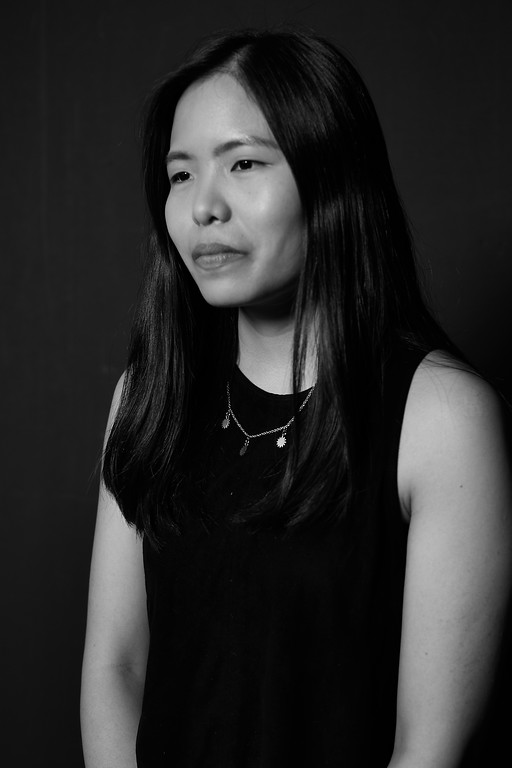 Any advice for young creatives? What is something you wish someone told you when you were starting your career?
"YouTube is your best friend, and is not a waste of time. Be good at your craft, but it's more important to be a nice person. Remember to breathe. Take breaks. Set boundaries. Spend time with your loved ones. Be unapologetically you."
ADVERTISEMENT - CONTINUE READING BELOW
Listen to Denise Santos over at Spotify and Apple Music.
Preview is now on Quento! Click here to download the app for iOS and Android and enjoy more articles and videos from Preview and your favorite websites!
Hey, Preview readers! Follow us on Facebook, Instagram, YouTube, Tiktok, and Twitter to stay up to speed on all things trendy and creative. We'll curate the most stylish feed for you!