Walking towards the love of her life at the strike of dusk, Ellen Adarna's wedding ceremony was just what we would expect from her. It was far from a traditional church wedding, and every element—from the flowers on the arch to the cobblestone aisle—reflected the bride's genuine free-spiritedness. We reached out to La Belle Fete, the organizers behind Ellen and Derek's awe-worthy celebration, and got the scoop on the preparations for the big day.
The real meanings behind Ellen Adarna's wedding flowers
"Ellen is the epitome of authenticity. She is [a] class act without trying too much," Ycoy Sitchon, Managing Director of La Belle Fete tells Preview. She goes on to say that Ellen, "[preferred] to be 'herself' on her wedding day, just wearing the most unostentatious hair, makeup, and bridal dresses."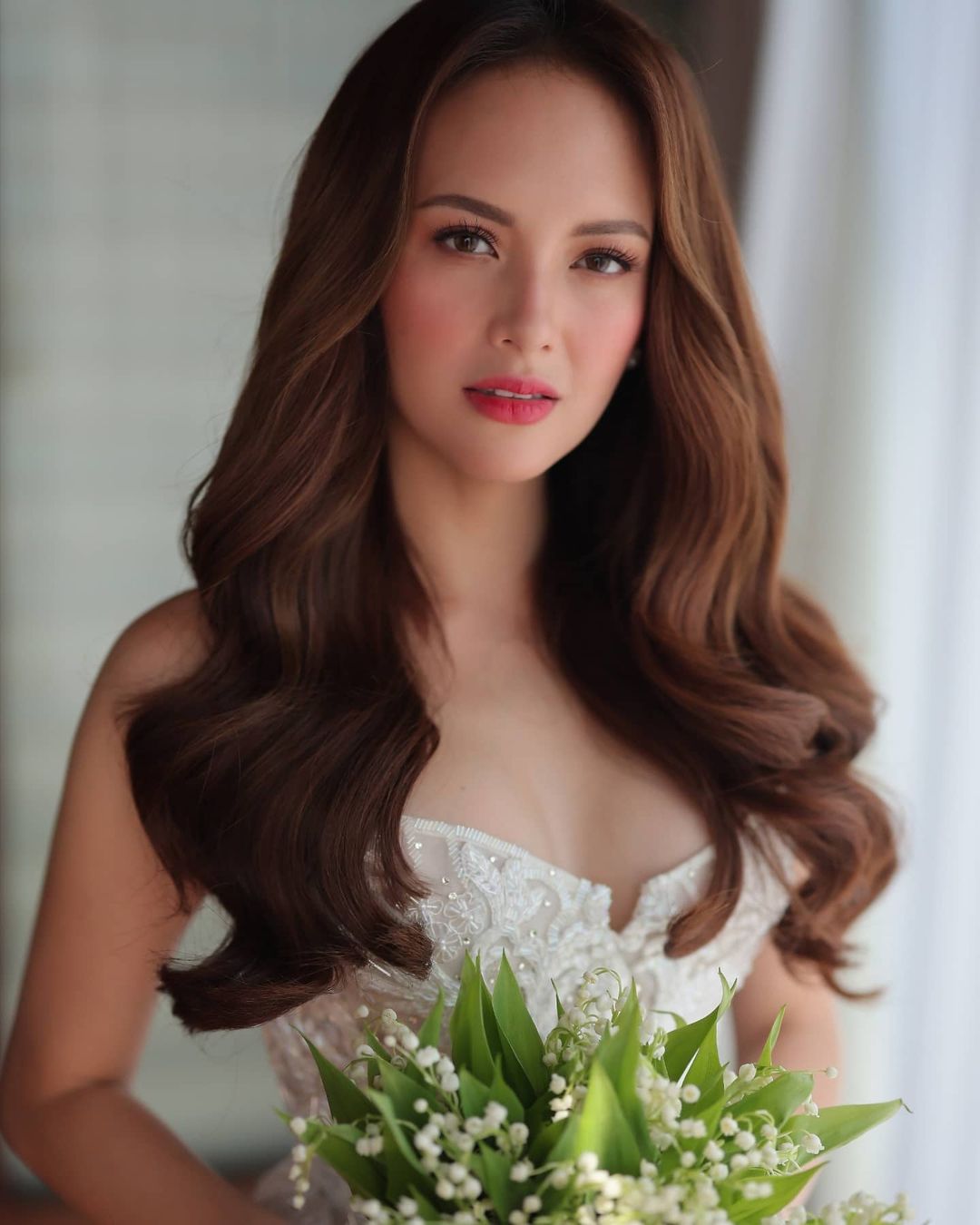 ADVERTISEMENT - CONTINUE READING BELOW
True enough, we saw the 33-year-old actress in a sultry high-slit gown that totally reflected her audacious personality and image. Besides that, the bouquet she held as she made her way to the altar also mirrored who she was. "Ellen is one, if not the most chill brides we have ever had. She trusts us entirely with just one request: not losing her personality in the mix. We wanted to be true to her core," Ycoy explains.