Human oocyte cryopreservation (egg freezing) - a process in which a woman's eggs (oocytes) are extracted, frozen, and stored. Later, when she is ready to become pregnant, the eggs can be thawed, fertilized, and transferred to the uterus as embryos. (Source)
I found out that I could actually freeze my eggs when I caught Padma Lakshmi, an Indian supermodel and TV host, talking about it on TV a few years ago. She talked about how, if she had known about it, she would've done it much earlier in her life. It wasn't really something I was considering back then so it didn't really strike a chord with me, but I do remember thinking it was interesting.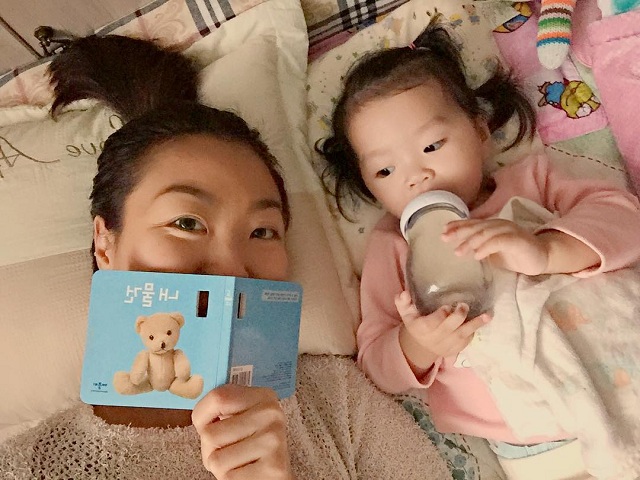 ADVERTISEMENT - CONTINUE READING BELOW
IMAGE INSTAGRAM/iamsamoh
Sam Oh with her niece
That was until maybe this year when I turned 36. I'm single, but I think I always knew that I wanted to have kids. And it occurred to me that, while I was quite happy with where I was in my life, I had to think about the real biological challenges I could face upon trying to reproduce at my age.
Intial Consultation and Procedure
It was actually a friend's visit to the clinic (Kato Repro Biotech Center) that prodded me to check it out. My friend is also single and freezing our eggs came up in one of our conversations. When she finally went in for a consultation and told me about it, I decided to go for a consultation myself and ended up getting the process started that day.
I initially consulted with Dr. Rudie Mendiola who gave me an overview of the process and final procedure. And after answering all my questions, he said that we could actually get started that day if I was okay with everything. I think I may have paused for about two minutes before I said yes. I liked what I saw at this clinic. I was sure that I wanted to do this. Why wait?
CONTINUE READING BELOW
Recommended Videos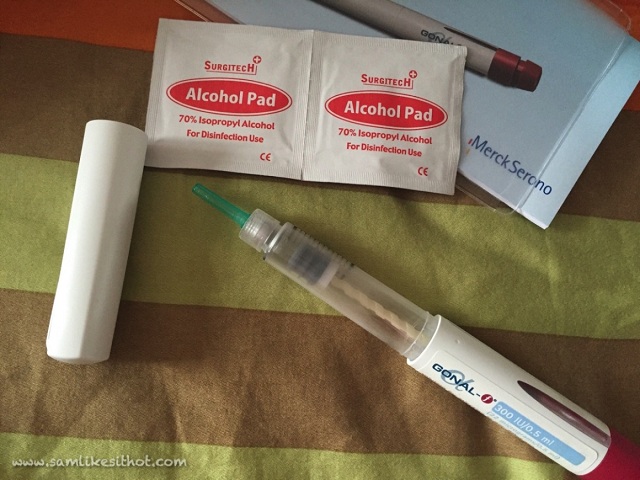 IMAGE samlikesithot.com
Hormone injections administered before the harvesting procedure
Once I signed off on everything, they gave me a transvaginal ultrasound and blood test. Then on the same day, I started with hormone injections and an ovulatory stimulant. The hormone shots are administered over a 10-day period, until the day before the harvesting of eggs. Between hormone shots, most of which I had to administer myself, I had to go back to the clinic a couple of times for more ultrasounds and blood work.
ADVERTISEMENT - CONTINUE READING BELOW
At first, I was concerned that I might experience severe mood swings with the hormones, but I didn't. The closest I got to it was mild irritability around the tail end of taking the hormone shots. Physically, I didn't really feel any different.
IMAGE samlikesithot.com
Ultrasound preview of Sam's eggs
ADVERTISEMENT - CONTINUE READING BELOW
A couple of days before the egg-harvesting procedure, I was cautioned to avoid strenuous physical activity and submerging myself in water. Dr. Ednalyn Ong-Jao performed the procedure on me and it was very quick. I was on the operating table for maybe 15 minutes? It felt like a much more intense transvaginal ultrasound. It uses a similar probe but with a needle attached to it. I thought the local anesthesia (which was injected inside me at the retrieval site) would be the most painful part but I barely felt it. Some women report it to be painful but it wasn't for me, just very uncomfortable. It didn't help though that it was the first surgical procedure of my life! I was pretty scared.
And the discomfort continued after the procedure with what felt like acute dysmenorrhea. I sat down with Dr. Ong-Jao after and I was told that we were able to harvest one more egg than we initially thought we would, bringing the total to nine. I was sent home with a prescription for antibiotics that would help the soreness.
ADVERTISEMENT - CONTINUE READING BELOW
Final Thoughts
After the procedure, I think I felt relieved more than anything—that everything went well, that I didn't have to worry so much about having kids ASAP, and that I didn't have to go out searching for a suitable baby daddy stat. Which isn't to say that I want to delay having kids, because I think having them right now would be wonderful. But I certainly don't want to be pressured into it and freezing my eggs gave me peace of mind.
Hence, I would recommend for other women to look into this procedure and decide for themselves. What works for me might not necessarily work for another but I would like for other women to know that this option exists. Also, after writing about this on my blog, I've heard from women with medical concerns that could make childbearing a little more challenging and they thought this was a great option for them. So whatever your concern may be, I say arm yourself with information and make the best decision for you.
ADVERTISEMENT - CONTINUE READING BELOW
*As told to Nicole Arcano
Read Sam Oh's original post about her experience in her blog.
Related Stories from Preview.ph
Hey, Preview readers! Follow us on Facebook, Instagram, YouTube, Tiktok, and Twitter to stay up to speed on all things trendy and creative. We'll curate the most stylish feed for you!