Everyone who has ever tried to pose for a swimsuit photo would know that it's not as easy as people on Instagram make it seem. There's a lot of twisting and turning (not to mention, retakes) involved, but hey, its all worth it in the end!
That said, if you want to cut your shooting time in half, you should cop some tips from a true pro like Jessica Yang. The Manila-based Taiwanese model has more than a decade of modeling experience, spanning from editorial, commercial, to runway. Quite recently though, Jess has taken on a fresh role on TikTok as a posing coach. Her tutorials have hundred thousands to millions of views, helping one struggling photo-taker at a time with her skills.
Her range is impressive, too: She has posted everything from camera shy poses, flattering poses for different outfits, down to the highly-specific "cool poses on stairs." But because we're all still in a beach vacay mood, we think it's only appropriate to zoom in on Jess' best swimsuit posing tricks today. Ready for a masterclass? Keep scrolling!
ADVERTISEMENT - CONTINUE READING BELOW
Easy Non-Standing Swimsuit Poses
Jess proves in one TikTok you don't need to stand all the way up to snap a good swimsuit photo. Here are some of the best poses to cop for your feed:
1. Upgrade a plain sitting pose by arching your back and creating clean lines with your legs.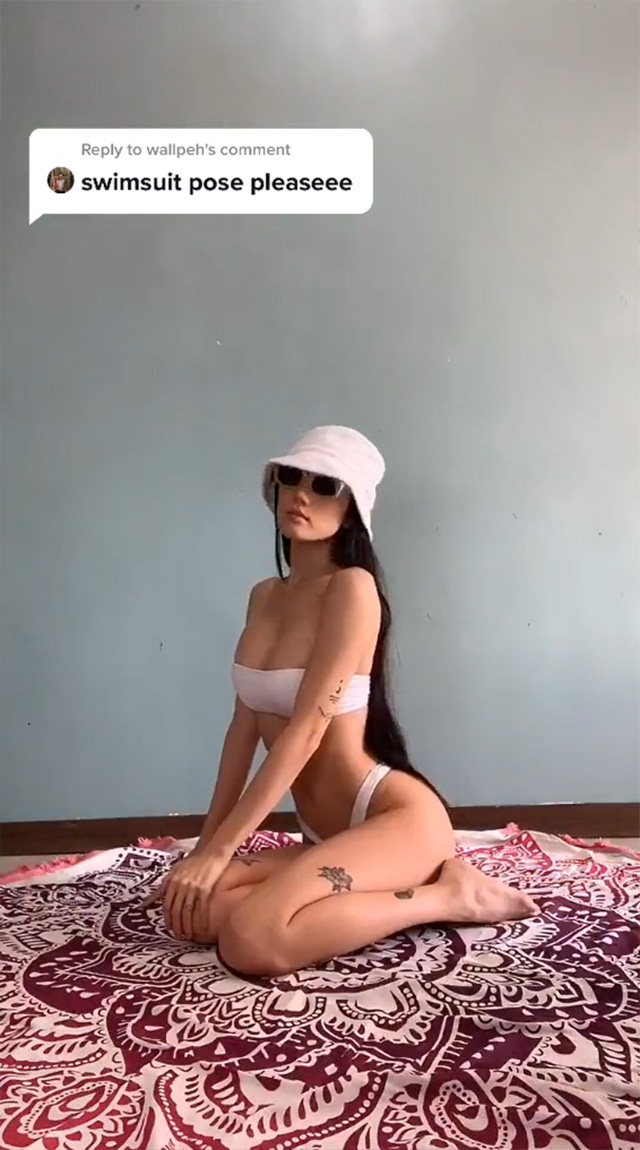 2. Show off your body line with this cool sideways pose.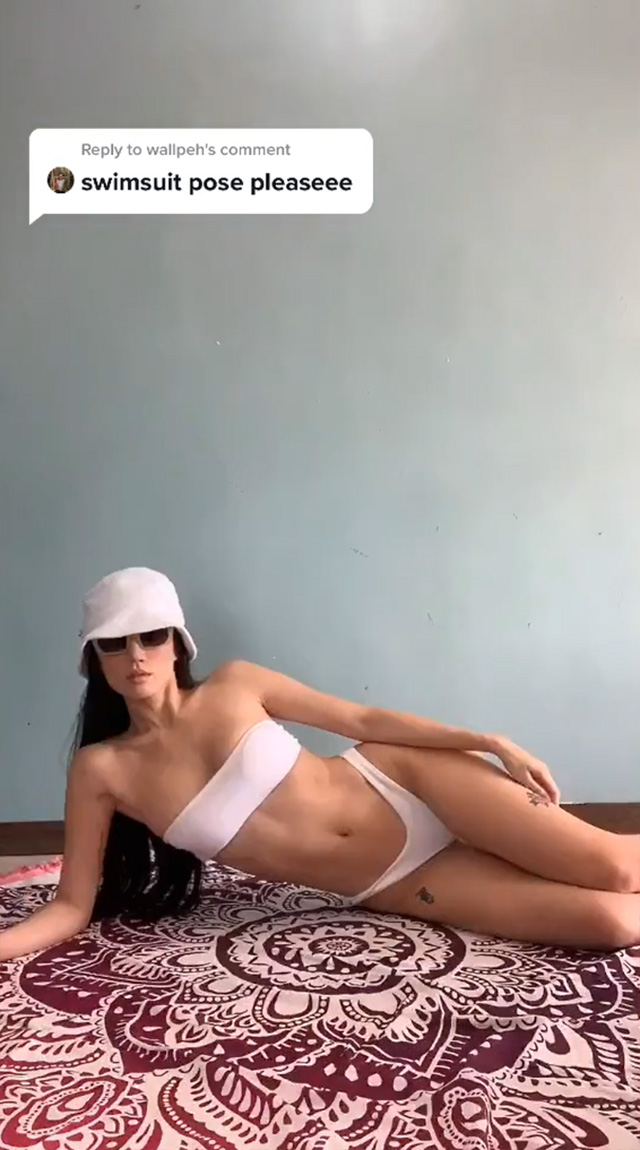 3. To make your limbs look longer, don't sit all the way down. Instead, push your legs out and keep your arms extended or only slightly bent.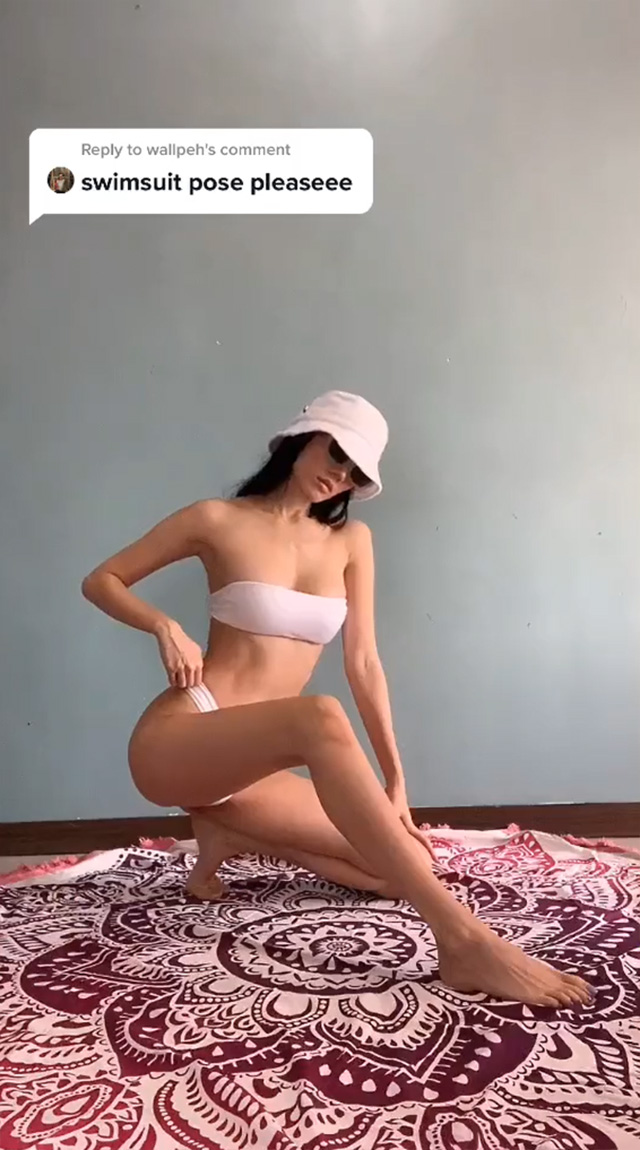 ADVERTISEMENT - CONTINUE READING BELOW
4. Feeling extra lazy to pose? Lie chest down on your beach towel and put your chin on your palms for that too-cool-for-this vibe.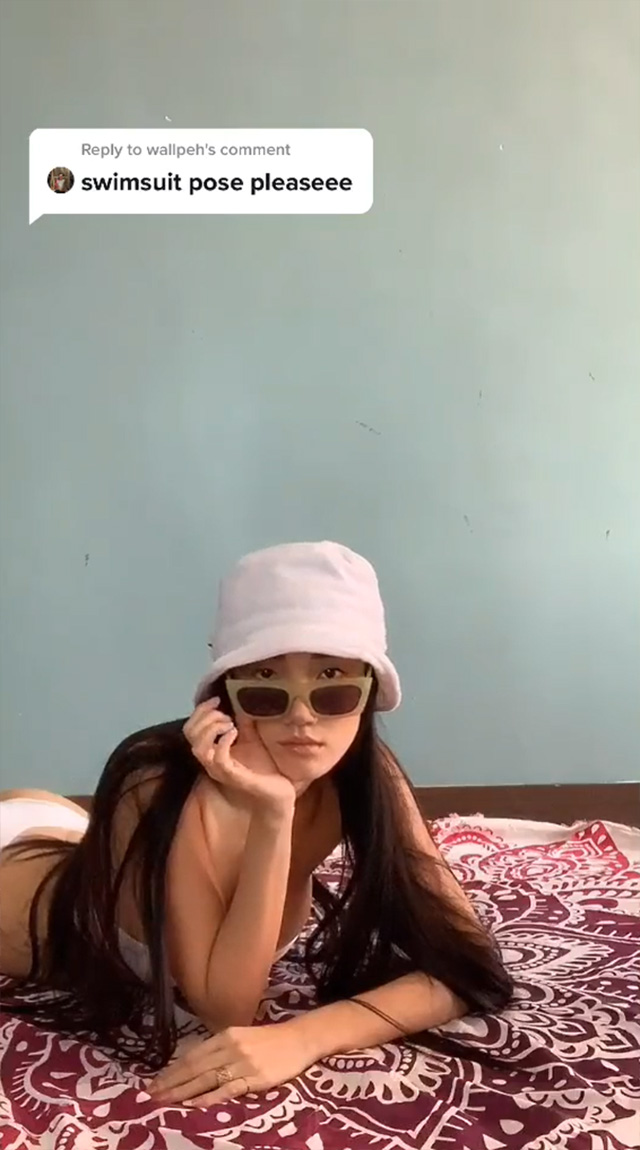 Half-Body Swimsuit Poses
Half-body poses can be quite tricky because you don't get enough help from your legs. Jessica's tips? Play with different angles and always push up your bum for a nice curve! Check out these examples:
ADVERTISEMENT - CONTINUE READING BELOW
1. Angle your body to the side, push up your bum a little, and pretend to fix your hair to prevent awkward hands. Don't forget to point your toes on one leg to elevate it!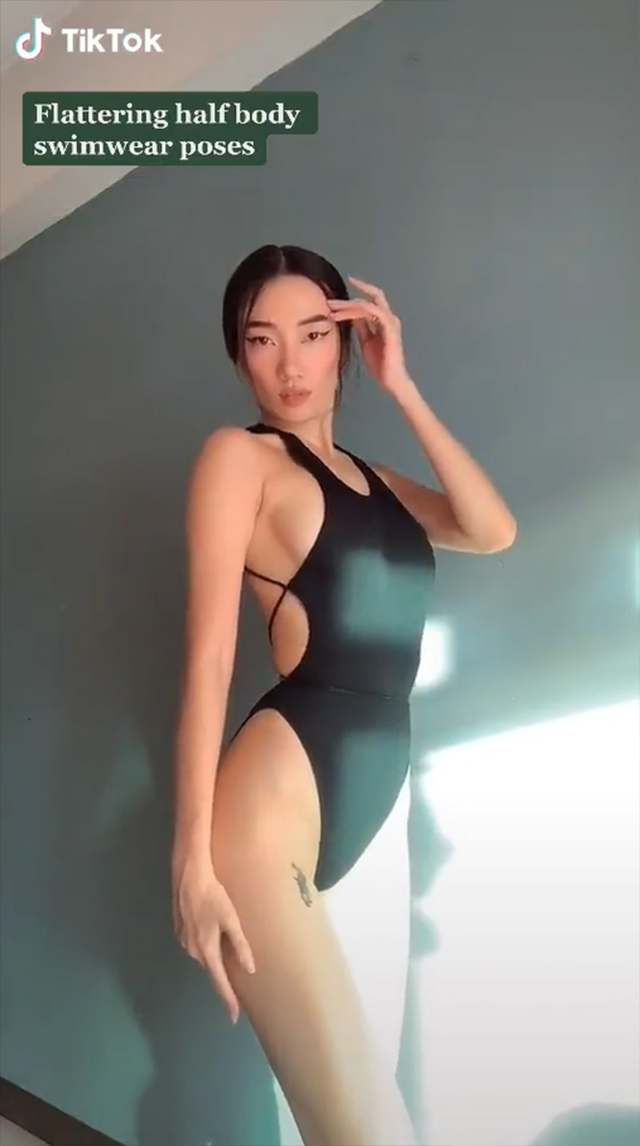 2. This semi-squat is Jessica's go-to pose because of the flattering curve it gives in photos.
ADVERTISEMENT - CONTINUE READING BELOW
3. Pushing and tilting your waist to the side gives a stronger curve to your waist, and it becomes more effective if you lean back onto a wall!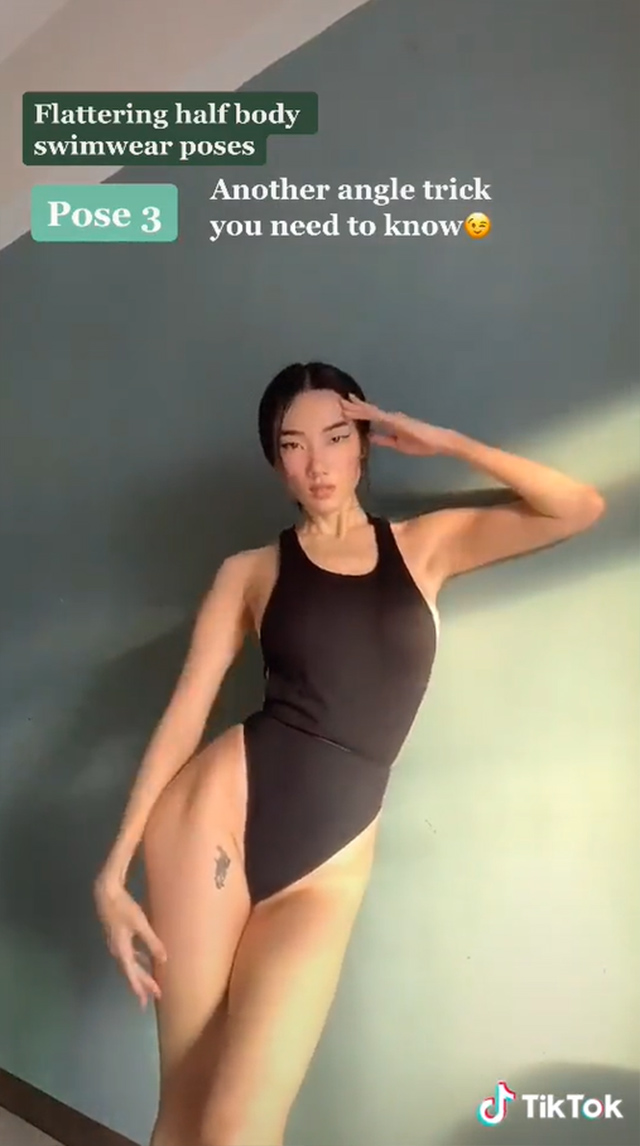 4. Take one step and drop your body slightly to give the illusion of a fuller bottom. You can do a bit of a twist for a sultrier vibe, too!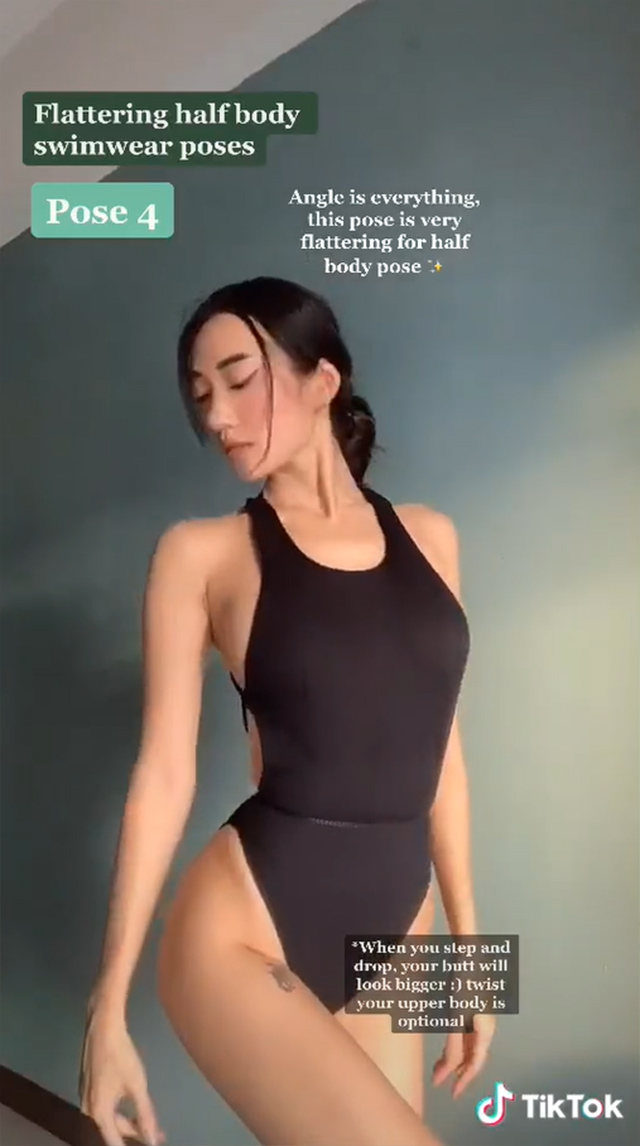 ADVERTISEMENT - CONTINUE READING BELOW
Swimsuit Poses for an Hourglass Figure
Angles are key to a good sultry swimsuit pose. Scroll aheads for tips on showing off that hourglass figure!
1. You can't go wrong with a lazy stretch regardless of your outfit. Take note of the body positions Jess is showing to make your version extra flattering.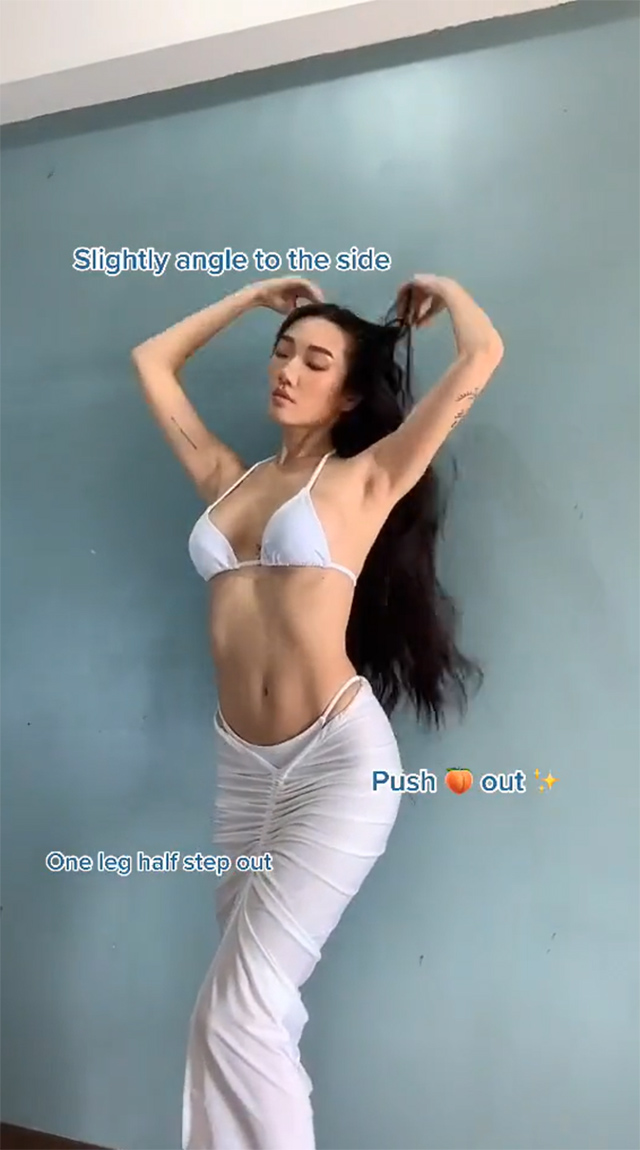 ADVERTISEMENT - CONTINUE READING BELOW
2. If you want to lean closer to the camera, push your bum out to create an interesting shape with your shoulder and waist positions.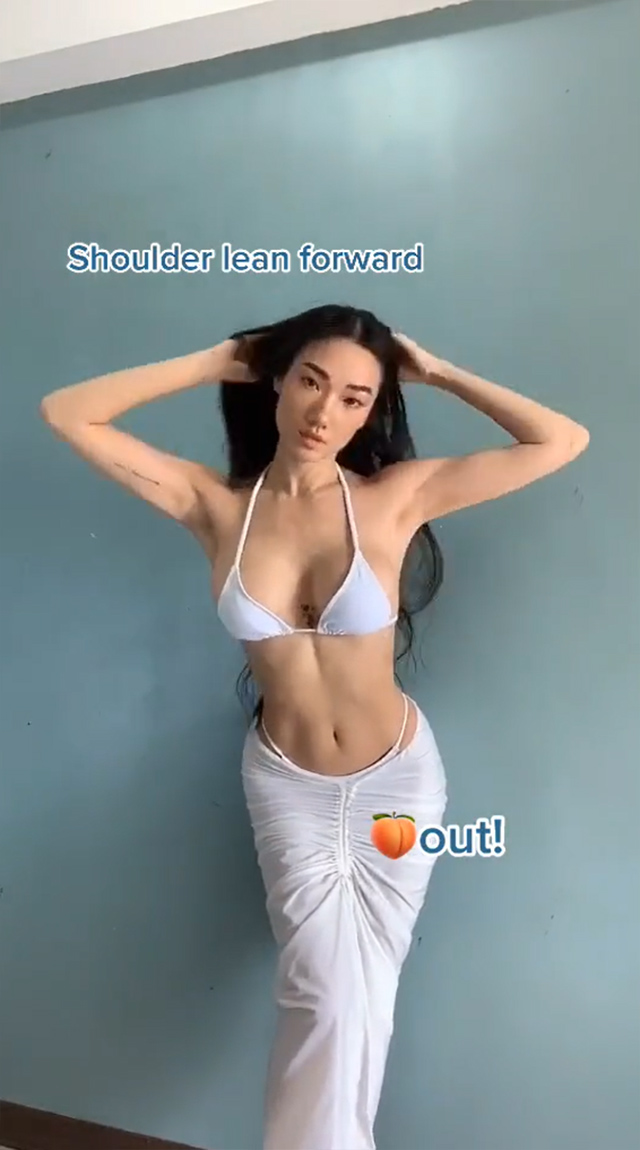 3. For a sultry and shapely hands-on-hips pose, tilt your body to one side, cross your legs, and then give your backside a slight push.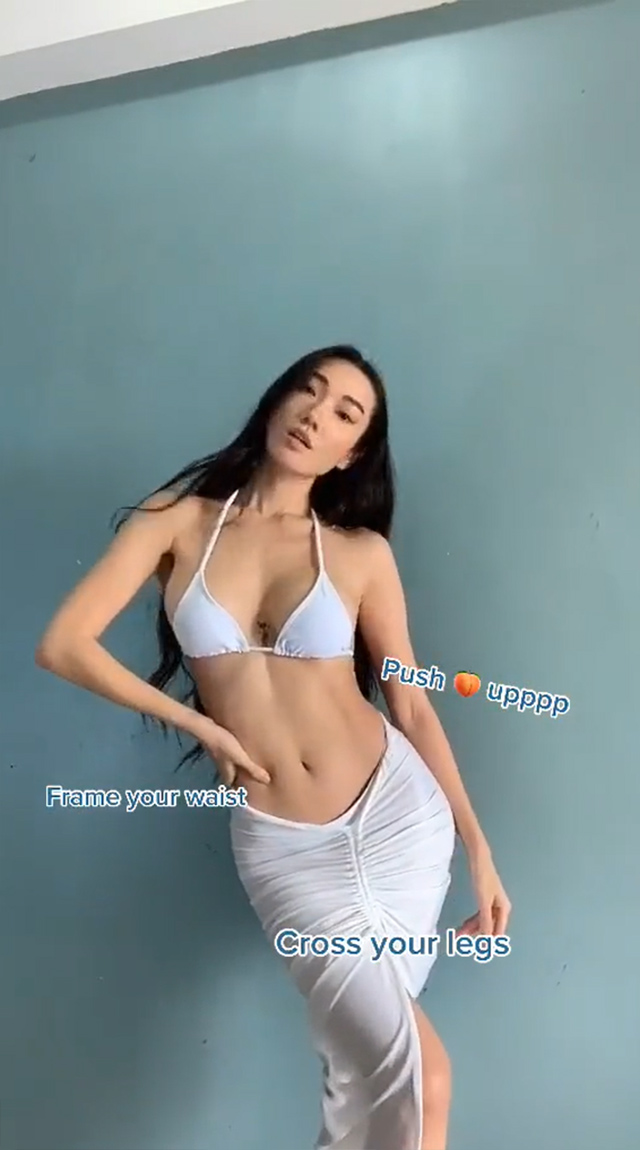 ADVERTISEMENT - CONTINUE READING BELOW
Poolside Swimsuit Poses
Swimming pools might not be the most spacious, but there are definitely ways to make it work. Here are four easy and photo-ready ideas you can try, according to Jess:
1. If you can't extend your legs much for a sitting pose, fold one of them up and push it towards your body to make a triangle.
ADVERTISEMENT - CONTINUE READING BELOW
2. Adding some variety to your leg positions will also make a sitting pose less boring. Remember to make those triangles!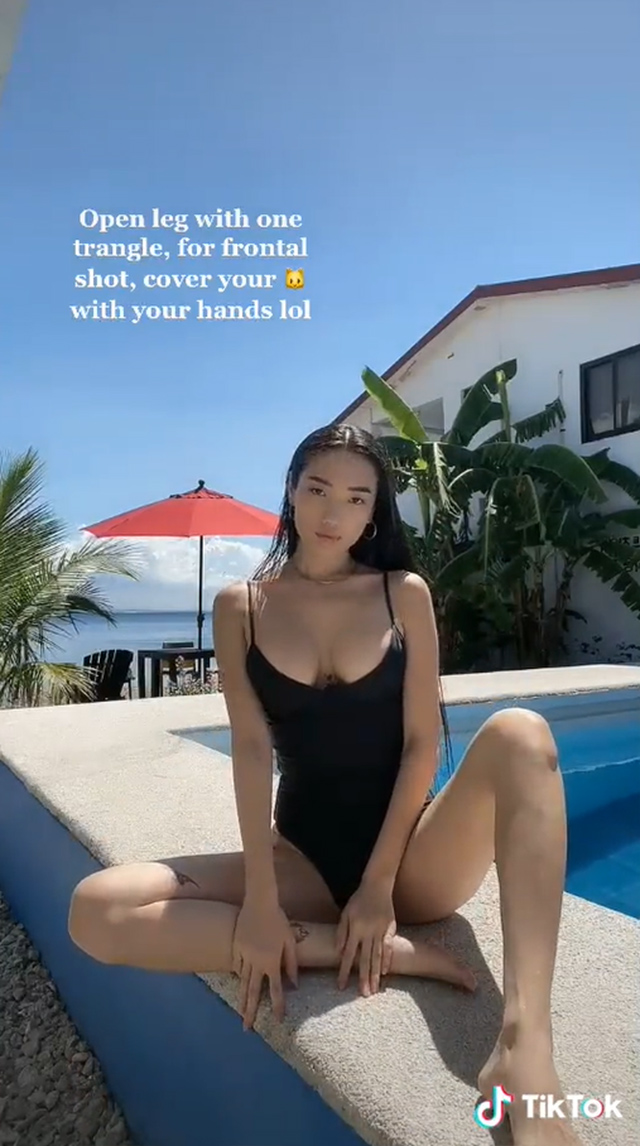 3. Interact with your background by dipping one leg in the pool and maintaining a triangle shape with the other.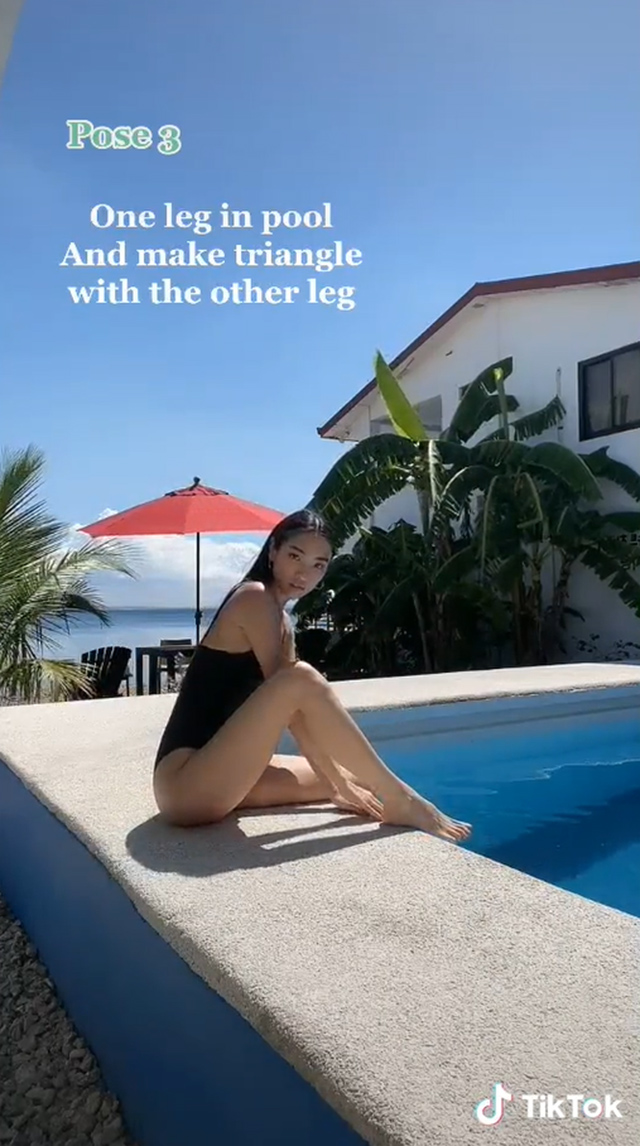 ADVERTISEMENT - CONTINUE READING BELOW
4. Already in the water? Extends one arm over the side of the pool elongate your body and lean your head on the other hand for a relaxed vibe.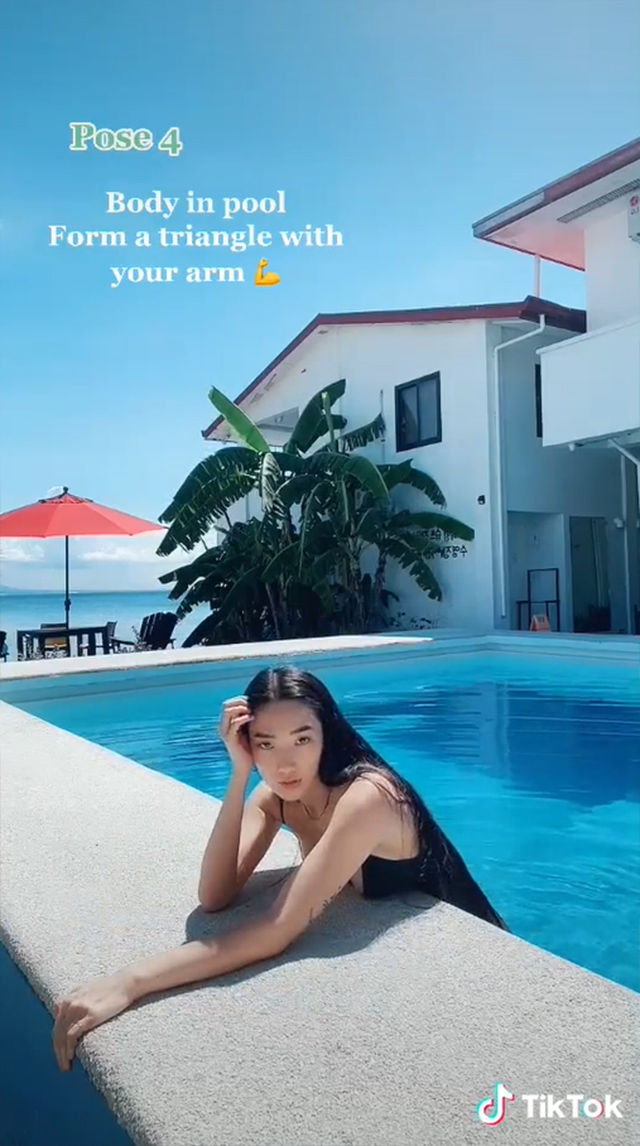 Follow Jessica Yang on Tiktok for more posing tips!
Related Stories from Preview.ph
Hey, Preview readers! Follow us on Facebook, Instagram, YouTube, Tiktok, and Twitter to stay up to speed on all things trendy and creative. We'll curate the most stylish feed for you!