It's no secret that man's best friend will stay faithful to you through thick and thin. They'll be there for every moment and milestone you let them share with you. That said, couple and certified dog trainers Francis Cleofas and Irene Lorenzo, saw no better way to return this unwavering loyalty than by having their furry friends at their wedding day. And we don't just mean they had their dogs sitting to side, wagging their tails, while looking pretty as the two said their vows. No, the pair had all seven of their pets walk down the aisle as part of their entourage! Truthfully, it's the most adorable thing you'll see today!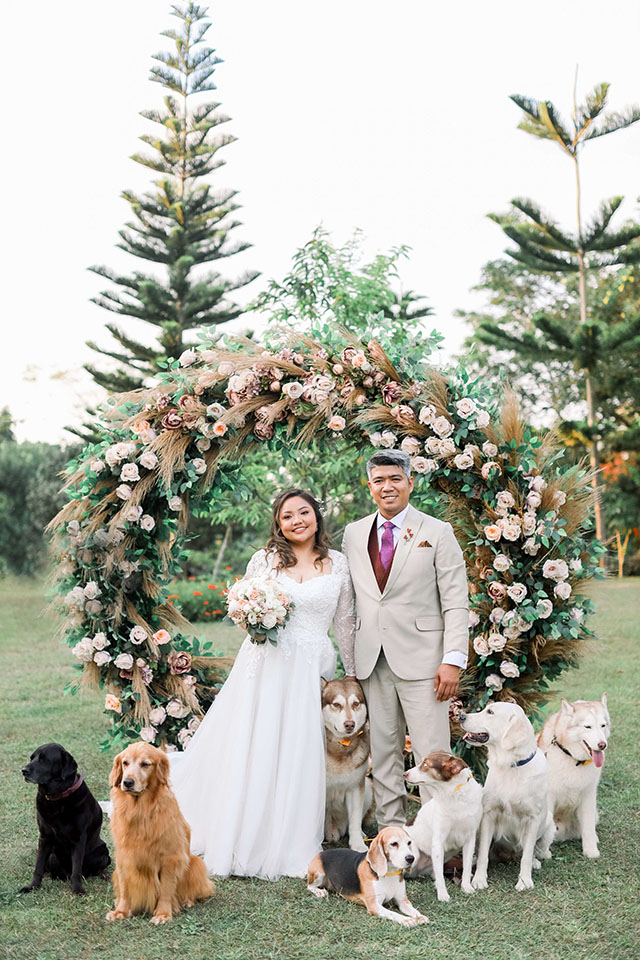 ADVERTISEMENT - CONTINUE READING BELOW
CONTINUE READING BELOW
Recommended Videos
When asked why it was important for them to have their dogs share an essential part in their special day, Irene easily reiterated, "They are family." She continues "Running a dog school is fun but has its own challenges like making people understand that dogs are family too. We wanted to show that when you invest in training your dogs, it is possible for them to be included in milestones and other special moments in life. They don't have to be left behind. They are as important as other members of the family."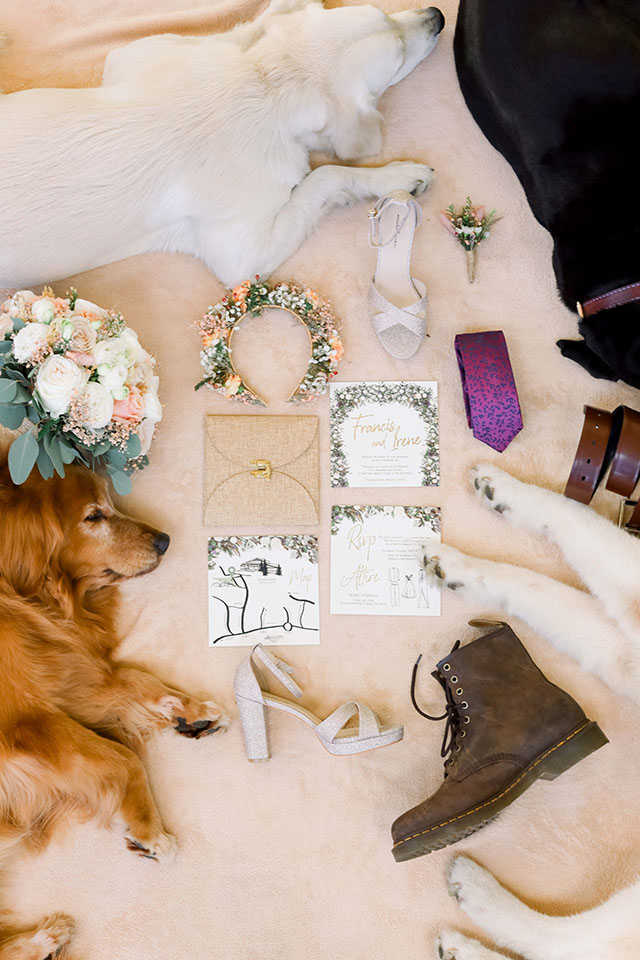 ADVERTISEMENT - CONTINUE READING BELOW
Where golden retrievers Serena and Stella did their parts as flower girls, Alaskan malamute Stark acted as the ring bearer, and the rest of the team, namely, Skit, Sugar, Kyuubi, and Sophie joined the groomsmen and bridesmaids to complete the entourage. Some of them even sported floral headdresses. Too cute!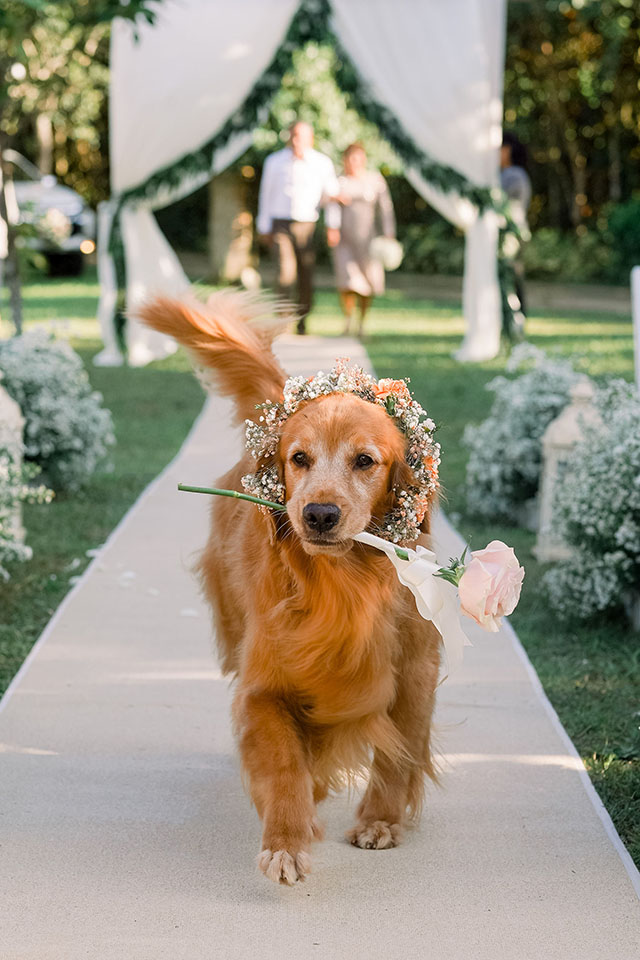 ADVERTISEMENT - CONTINUE READING BELOW
Scroll through below for more photos as taken by Team Benitez Photo.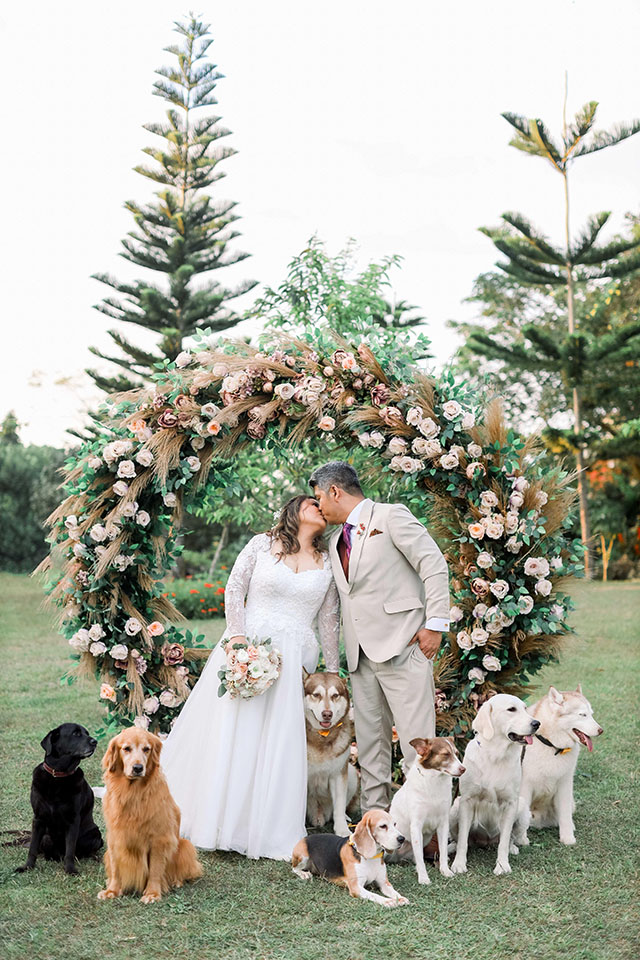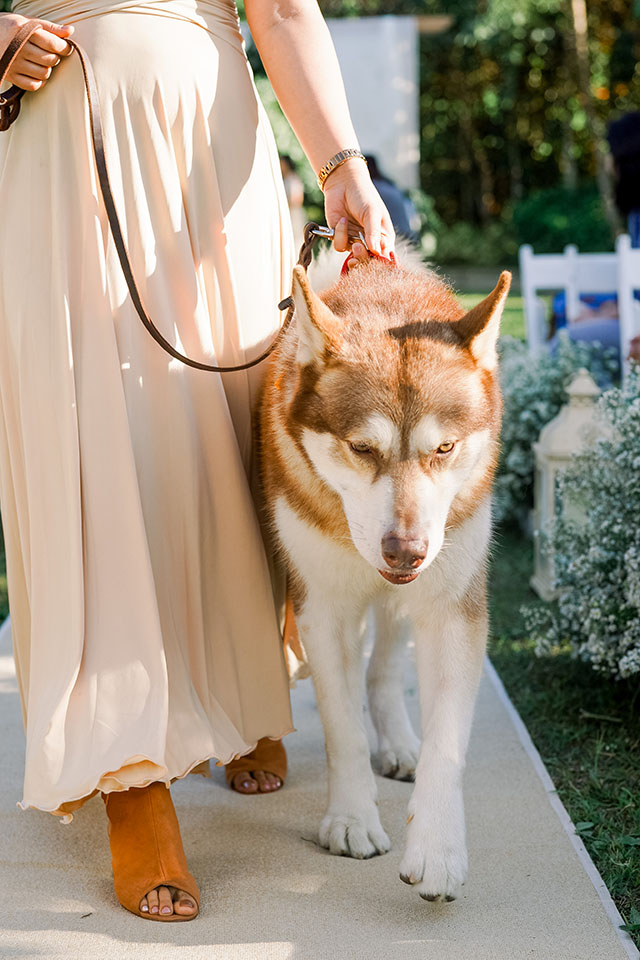 ADVERTISEMENT - CONTINUE READING BELOW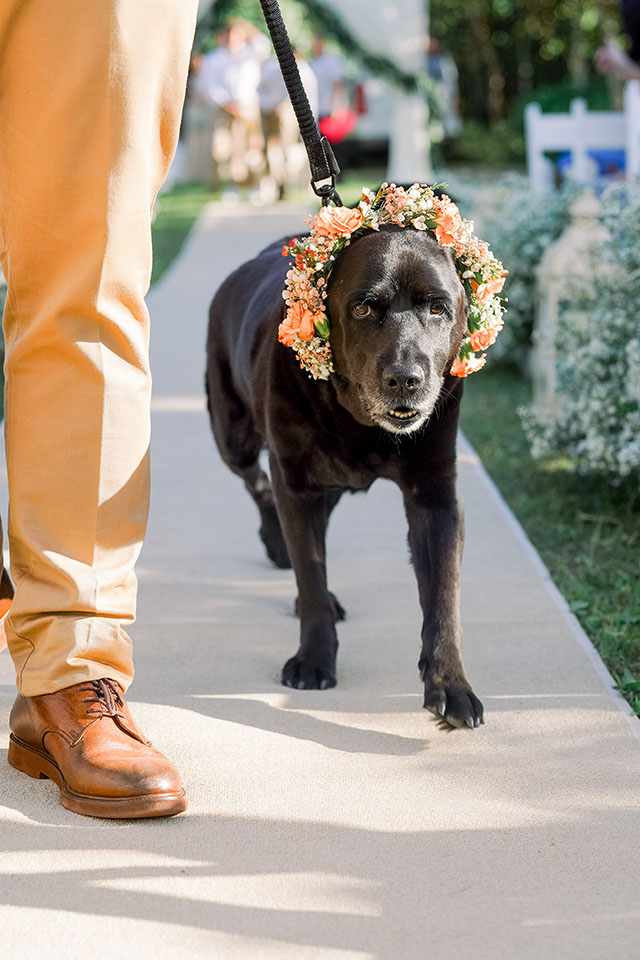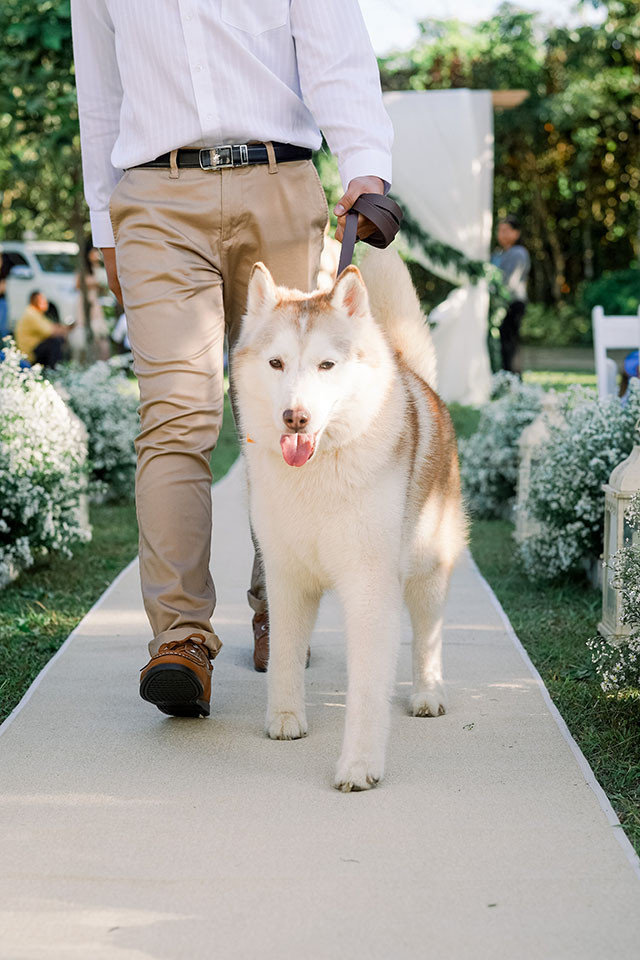 ADVERTISEMENT - CONTINUE READING BELOW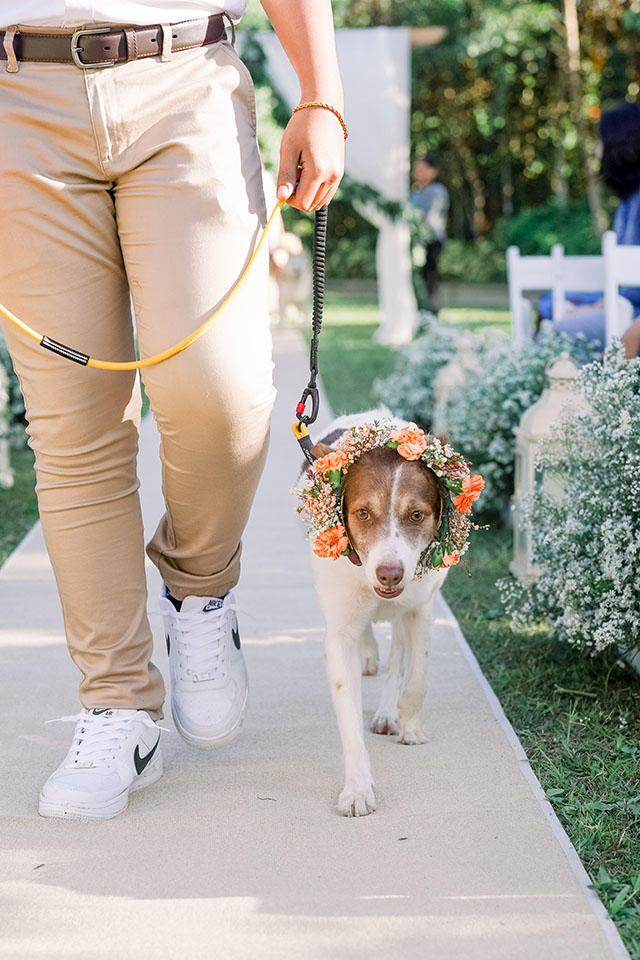 Now, if you're thinking of having your pets play a role in your nuptials too, Irene lists a few key reminders. This includes hiring dog friendly suppliers, having your pets vaccinated for anti-flea and tick prevention beforehand, and grooming them two to three days before the wedding. But most important of all, make sure your fur babies are comfortable with a crowded environment.
ADVERTISEMENT - CONTINUE READING BELOW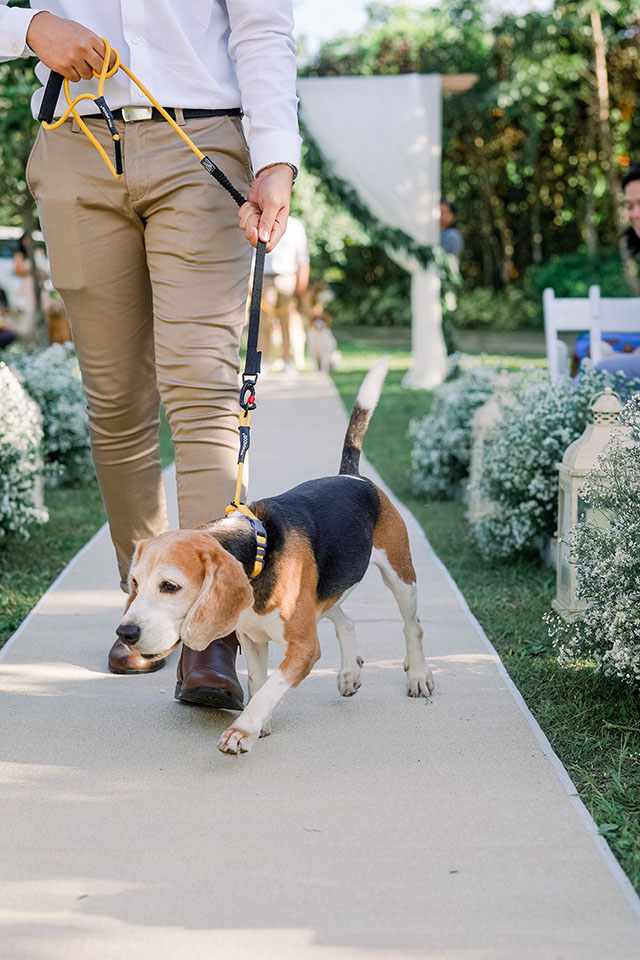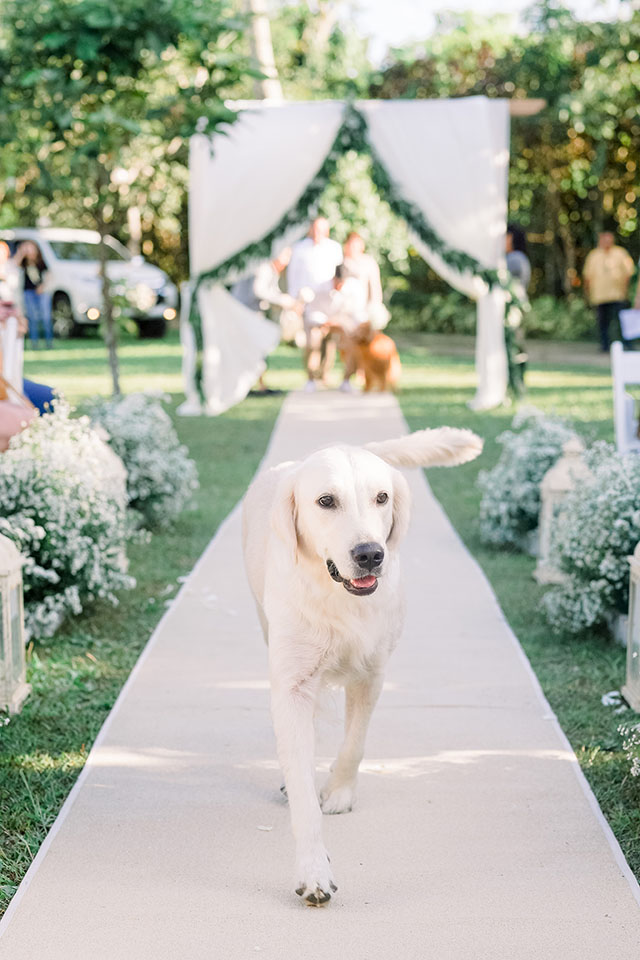 ADVERTISEMENT - CONTINUE READING BELOW
"We made sure our dogs receive early socialization and basic obedience training. This will help the dogs adjust well with people and new places. A fearful dog or reactive dog may not be safe for family, guest or suppliers. A well trained dog will make it easy for everyone in the wedding," Irene tells Preview. "Spend time socializing them outside, make interactions with other dogs and strangers a positive experience. Get a professional dog trainer that focuses on force free training."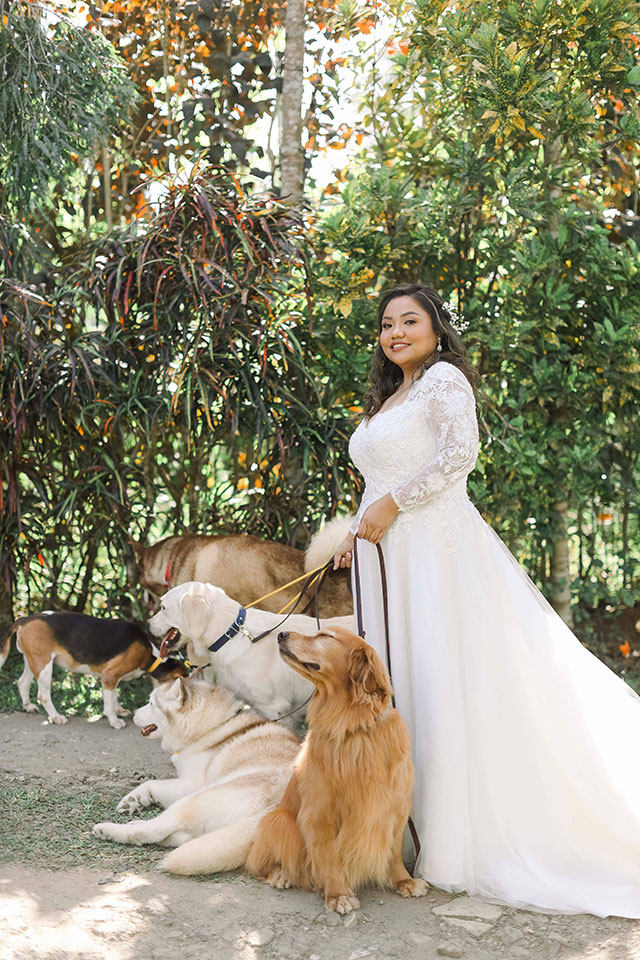 ADVERTISEMENT - CONTINUE READING BELOW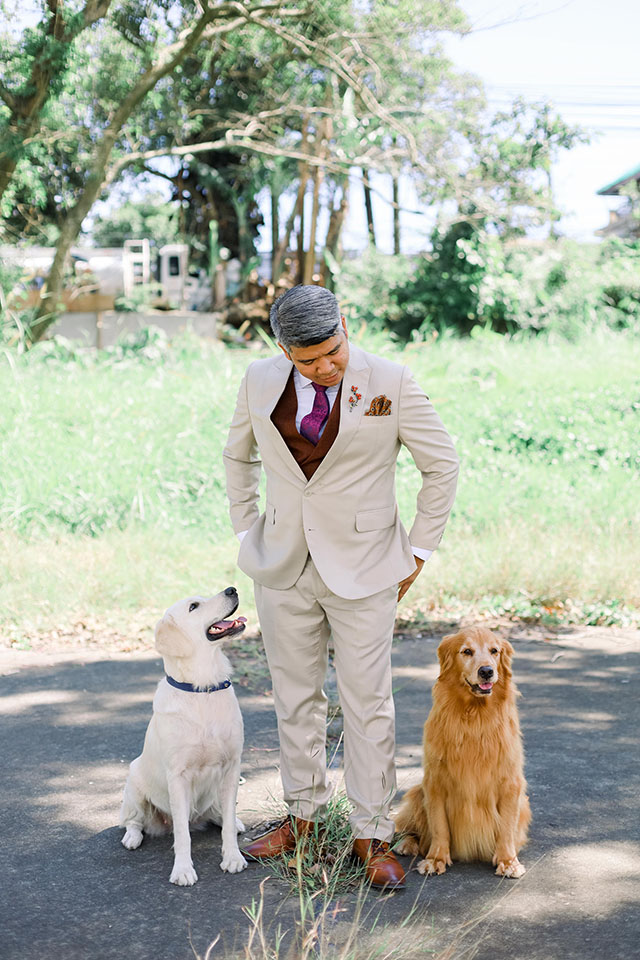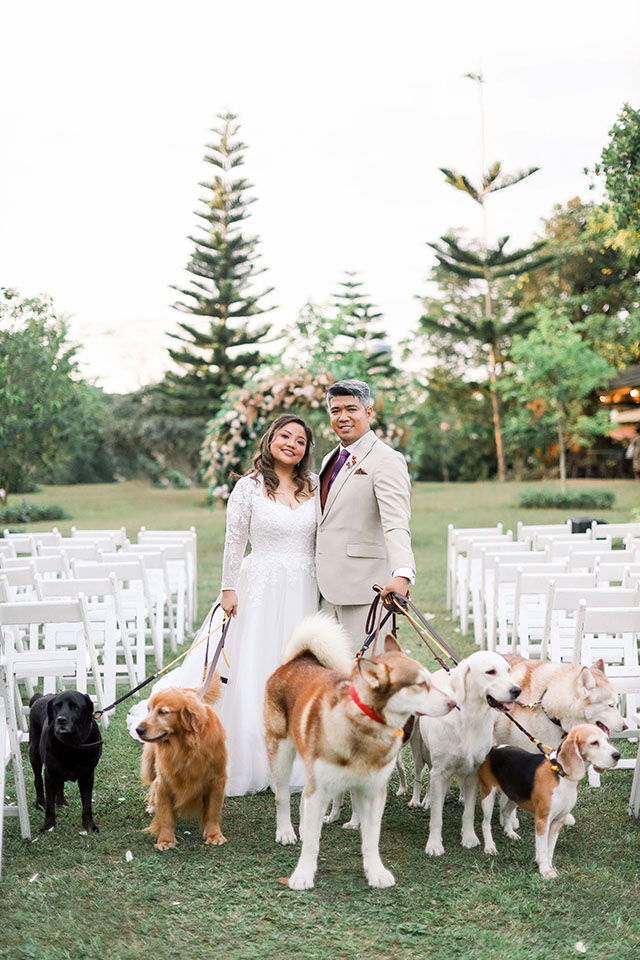 ADVERTISEMENT - CONTINUE READING BELOW
Related Stories from Preview.ph