My fiancé and I argue about almost everything like most couples do, but we have two things we always seem to agree on: travel and photography. As far as these two things are concerned, we get along quite like Bonnie and Clyde.
As a Preview editor, I'm no stranger to producing and styling shoots. My boyfriend of 12 years, on the other hand, is also a photography enthusiast himself. He used to take pictures for our school paper back in college, and while he chose not to pursue it professionally, photography is still very much a part of who he is. So like a lightbulb moment, when we thought of shooting our own engagement photos, it immediately sounded like the best idea ever. Coincidentally, we already had a scheduled trip to the US, which we thought would be the perfect chance for us to do our DIY prenup shoot. It could be our little passion project, we figured.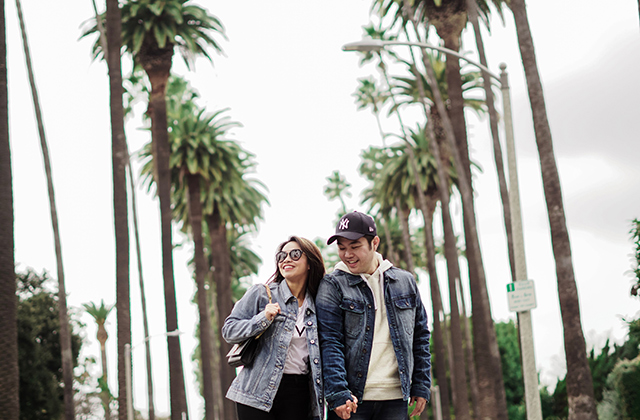 Don't get us wrong: Of course, booking a professional team to work on your engagement shoot is still the most ideal. You simply can't go wrong with seasoned photographers who could do it even with their eyes closed. But, if you're feeling a little iffy about splurging on engagement photos and would rather use the money for something else, then how about going on a trip instead and creating wonderful memories together while doing the shoot yourselves?
ADVERTISEMENT - CONTINUE READING BELOW
Speaking from experience, I feel like going the DIY route made our engagement photos all the more special—every single frame was shot, styled, and art directed by just the two of us. Sure, they're probably a far cry from those professionally produced prenup pics people pin on their Pinterest boards, but we look at every photograph that we have and we remember not only the shoot itself, but the entire trip and what a great experience it was.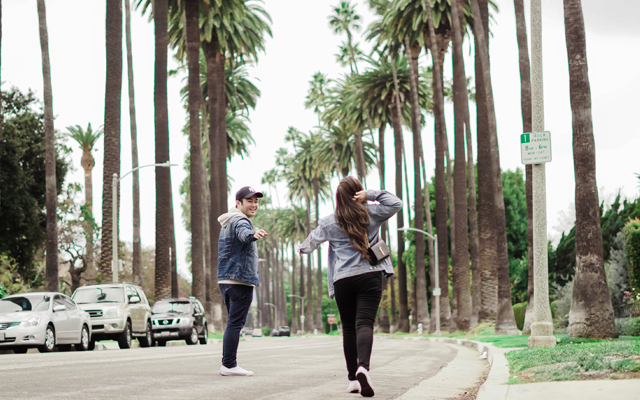 To be honest, though, shooting your own prenup pics while traveling will prove to be a challenge. There are a number of factors to be considered. Be that as it may, it's no rocket science, either—you just need a working camera, basic knowledge on photography, a tripod, good teamwork, and tons of patience! If you're planning on doing the same, below are some tips to help you produce your own engagement shoot during a trip and to make sure you enjoy the whole experience while you're at it:
ADVERTISEMENT - CONTINUE READING BELOW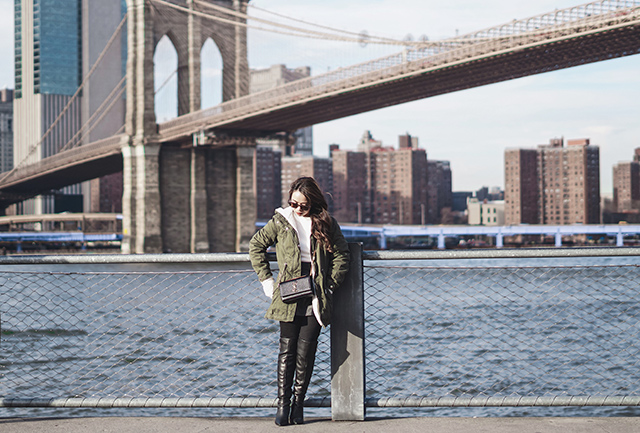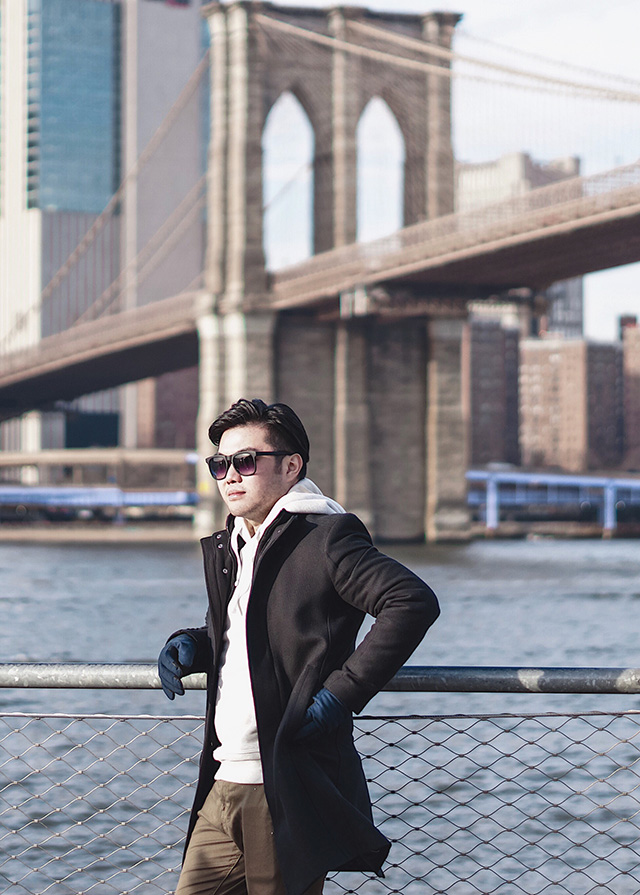 ADVERTISEMENT - CONTINUE READING BELOW
Tip #1: Invest in a tripod.
Good luck to you, but if you're to rely entirely on friendly passersby to take your pics, you'll get three lucky shots at best by the end of your trip. It's much easier (and not to mention faster) to have a tripod get the job done rather than asking a favor from random strangers. A standard-sized tripod would be nice, but if, like us, you'd rather veer away from the hassle of carrying tons of stuff while traveling, then a portable one would do just fine. (We bought ours from Amazon for only $20. How's that for ROI?)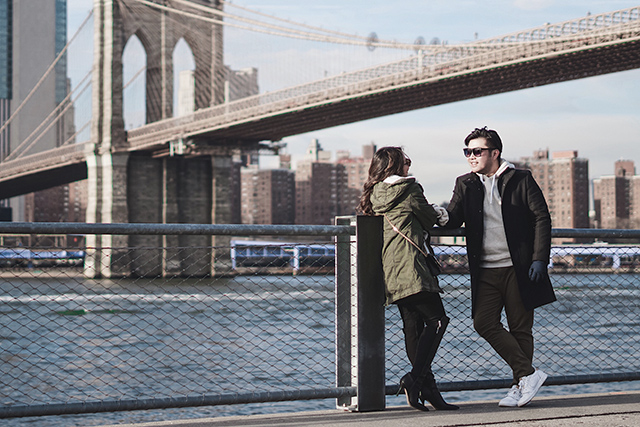 ADVERTISEMENT - CONTINUE READING BELOW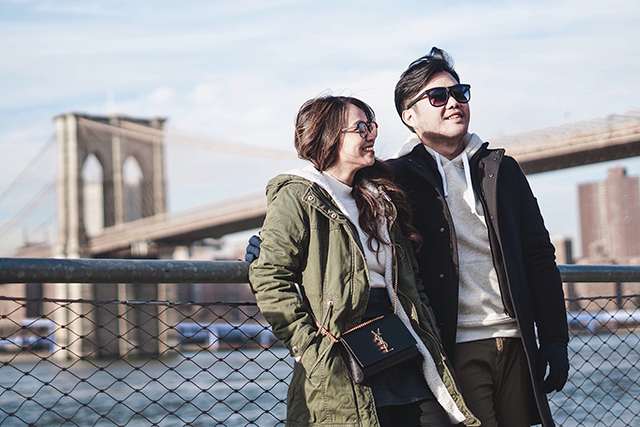 Tip #2: Prepare your shoot pegs.
Basically, don't go to war unarmed. Look for shoot pegs in advance so you don't cluelessly scramble for what you're supposed to do and end up wasting time that should've been spent shooting. Make sure the poses are something you and your partner are both comfortable with, and also take into consideration which ones would best fit your shoot location, outfits, and even your personalities. Having to shoot your own pictures without a professional photographer is tricky enough (finding a good spot, setting up the tripod, chasing after natural lighting, etc.), so do your homework and let the poses be the least of your worries.
ADVERTISEMENT - CONTINUE READING BELOW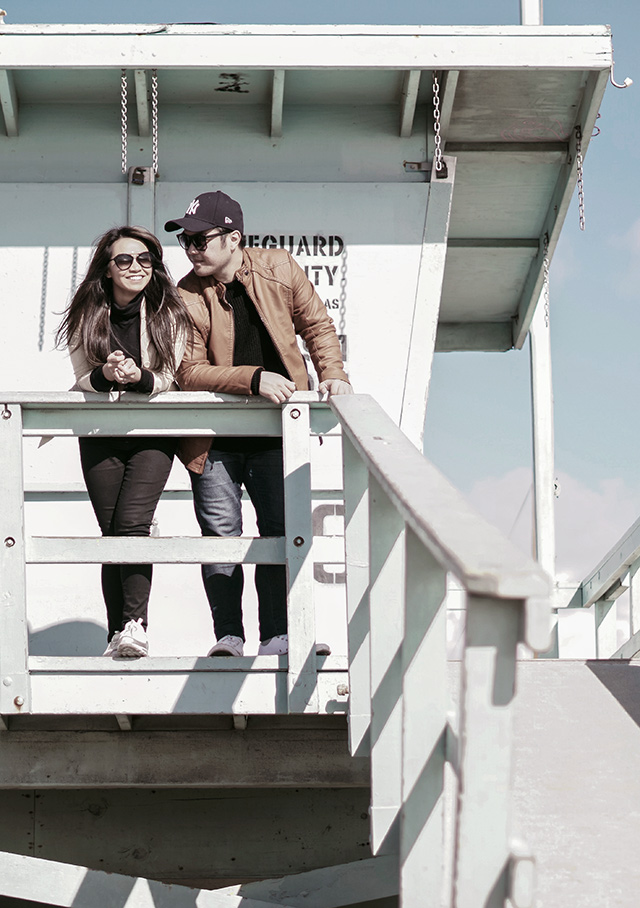 ADVERTISEMENT - CONTINUE READING BELOW
Tip #3: Coordinate your outfits.
If gowns and suits are your cup of tea, then so be it! Personally, though, we wanted ours to feel a little more chill and casual so we packed for the trip and not for the engagement shoot. But that's just us—if you prefer a glamorous prenup session and you have the baggage allowance for it, then you have no reason not to do it.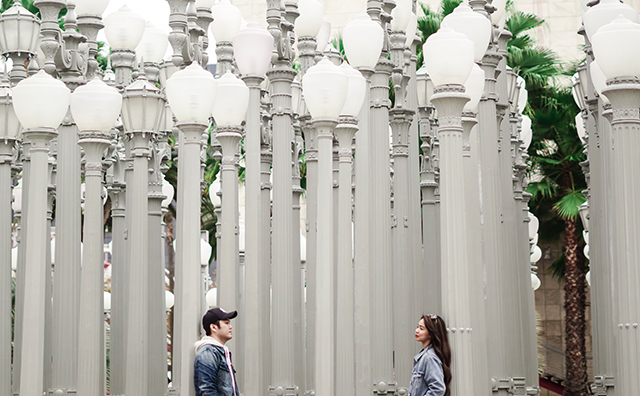 ADVERTISEMENT - CONTINUE READING BELOW
Coordinating your outfits simply means opting for looks that would complement each other's. You don't even need to go full-on "twinning." For example, in one of our sets, we both wore denim jackets and that alone made a huge difference in tying our whole looks together. Although if you want a more subtle approach, how about opting for a themed color palette instead? Maybe you can both go for neutral shades or sport a unifying pop of color. Ultimately, the important thing is that you look good as a pair.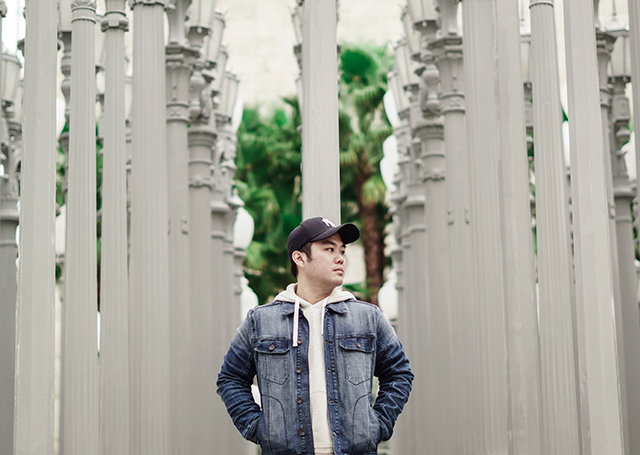 ADVERTISEMENT - CONTINUE READING BELOW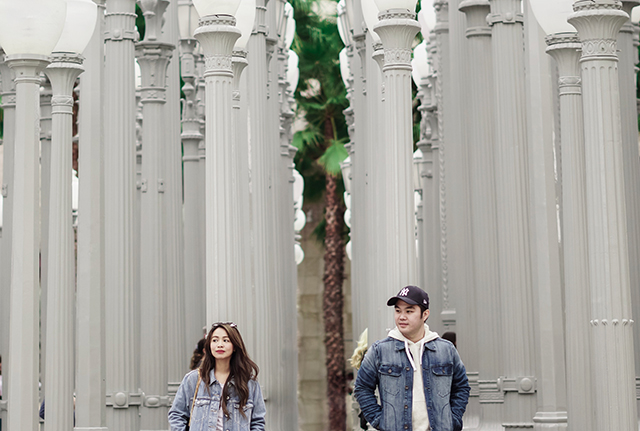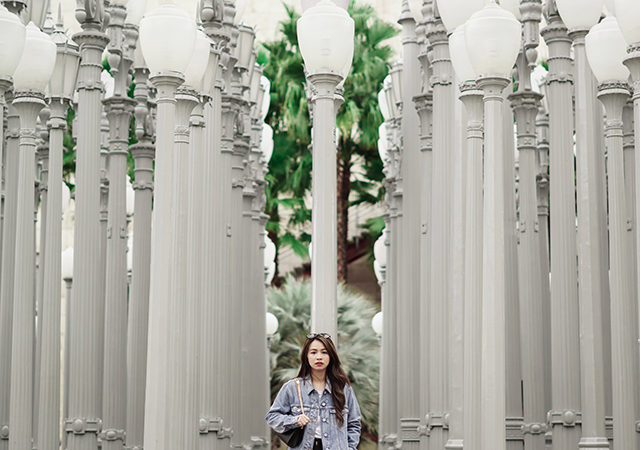 ADVERTISEMENT - CONTINUE READING BELOW
Tip #4: Always check the weather report.
All of our engagement photos were shot outdoors, and luckily, none of which took place on a rainy day. I'm not saying it's impossible because I've seen quite a few beautiful prenup pics shot in the rain (imagine you and your beau sharing an umbrella!), but logistically for us, since we were doing everything ourselves, we tried to steer clear of weather conditions that weren't foolproof. Ideally, we'd schedule our shoots when it was sunny outside and then we'd go to a nice park or an open space with a decent chance to take great photos. Otherwise, if it was a dark and gloomy day, that's when we'd forget about the shoot and head over to other touristy spots to make the most of our trip—say, a museum or an overly crowded location where we'd have zero chance to whip out a big camera. These days were documented by taking selfies with just our iPhones.
ADVERTISEMENT - CONTINUE READING BELOW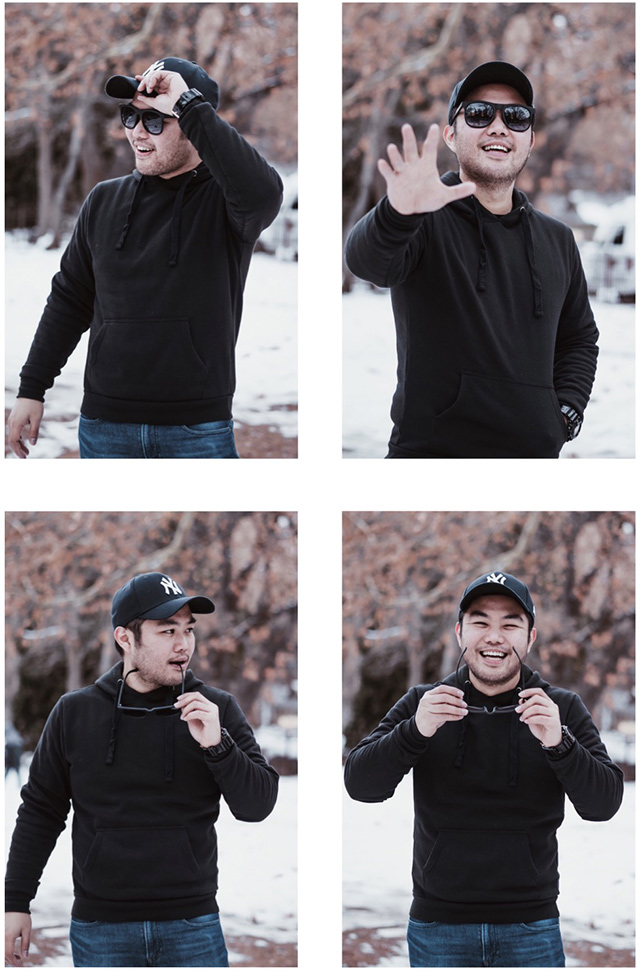 ADVERTISEMENT - CONTINUE READING BELOW
Tip #5: Don't sweat the small stuff.
Try not to let the stress get to you! Remember why you're doing the shoot in the first place—and I'm pretty sure it's not so you and your husband-to-be could fight over the nitty gritty while trying to take the perfect shots. Producing your own prenup shoot without a team (photographer, stylist, makeup artist, hairstylist, and the whole village) would understandably feel frustrating at times, but it's not worth stressing over. Not everything will work out according to plan, but keep in mind that you guys are a two-man team and you need to act like partners. If it works, then great; if it doesn't, move on to your next best idea! Don't focus all your energy on something that's not cutting it.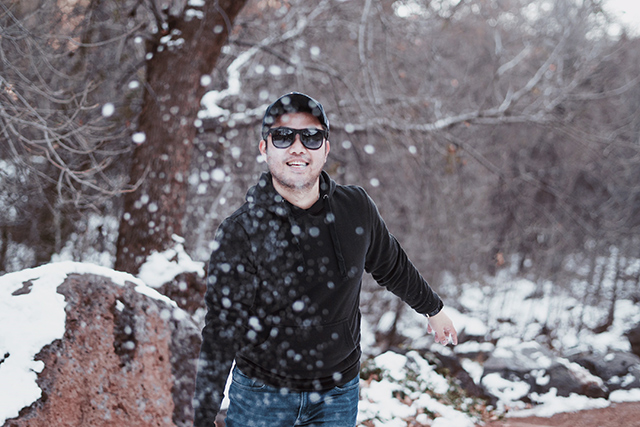 ADVERTISEMENT - CONTINUE READING BELOW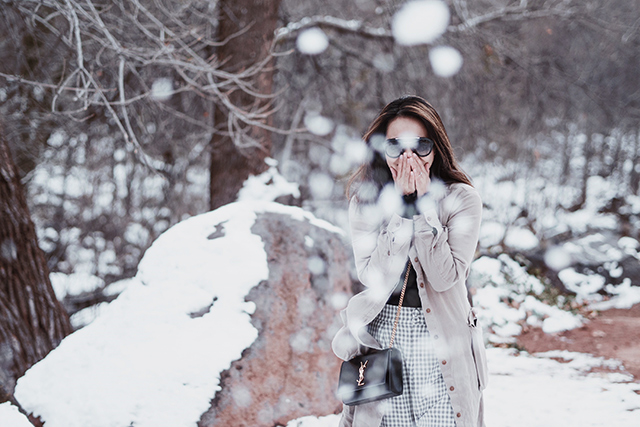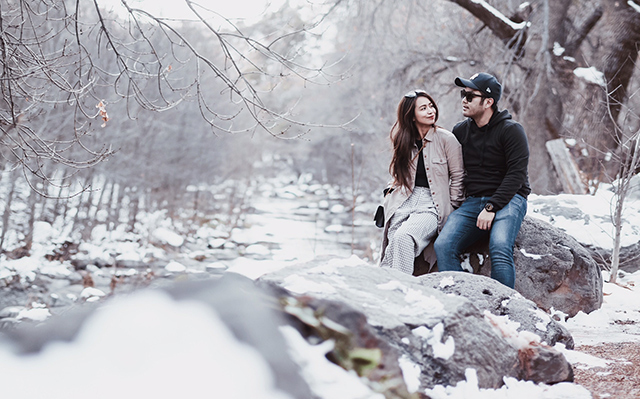 ADVERTISEMENT - CONTINUE READING BELOW
Tip #6: Don't let your entire trip revolve around your engagement shoot.
Perhaps the most important part, take a break once in a while and plan other fun activities that have nothing to do with your prenup shoot. Take goofy selfies together, enjoy a nice conversation in a cute café, go to that Insta-famous dessert place you've been wanting to check out—things that couples on vacation do! Because at the end of the day, it should still feel like one.
Related Stories from Preview.ph
Hey, Preview readers! Follow us on Facebook, Instagram, YouTube, Tiktok, and Twitter to stay up to speed on all things trendy and creative. We'll curate the most stylish feed for you!