It has been weeks since the release of Disney Animation Studios' musical fantasy film Encanto, and it's still unlikely for social media users not to find daily content about it. The soundtrack favorite, We Don't Talk About Bruno, whose numbers snagged the fourth spot on the Billboard Hot 100, is now earning recognition similar to the ranks of Frozen's Let it Go and Aladdin's A Whole New World. Meanwhile, Encanto-themed makeup tutorials and casual psycho-analyses of the Madrigal family powers are enjoying up to billions of views on TikTok.
Many will attribute this massive success to the overdue representation of Latinx culture on mainstream media, a feat shared by Disney's previous POC-centered projects like Moana (2016) and Coco (2017.) The prolonged hype around Encanto, however, seems to be sustained by its departure from sentimentality towards a celebration of the ordinary and community-oriented healing.
There are many earnest and emotional conversations about this—some with particular insights into trauma from forced migration, others on identity and culture. This article will focus on five main lessons underscored by these conversations. Needless to say, spoilers ahead.
ADVERTISEMENT - CONTINUE READING BELOW
Here are five important life lessons we learned form "Encanto":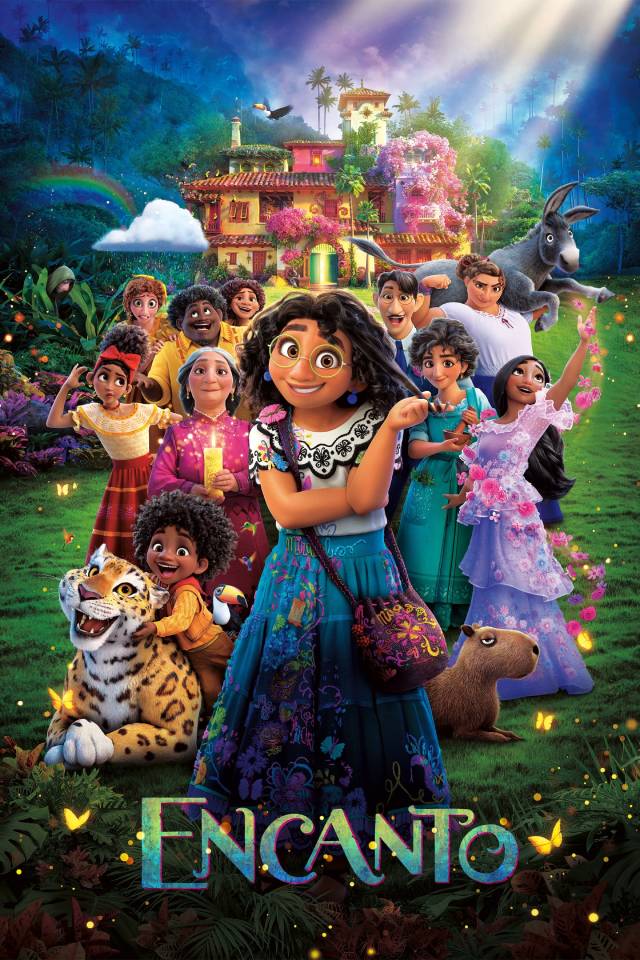 1. We are not defined by our abilities
When our protagonist, Mirabel (Stephanie Beatriz), briefed us on her family's magical powers through the song The Family Madrigal, she was also introduced as a reluctant outsider looking in. Unlike her super strong sister Luisa (Jessica Darrow) or her shape-shifting cousin Camilo (Rhenzy Feliz), Mirabel possessed no special skill that could contribute to the welfare of her community, or even earn her the affection of the family matriarch, Abuela (María Cecilia Botero.)
CONTINUE READING BELOW
Recommended Videos
Although we mainly follow Mirabel's push-and-pull between insecurity and self-acceptance, this emotional turmoil is not reserved to her alone. The rest of her gifted, sufficiently capable family is also revealed to be crumbling under the weight of Abuela's expectations. Luisa's song, Surface Pressure, and Isabella's (Diane Guerrero) song, What Else Can I Do, are the most obvious examples of this. Both sisters had foregone important parts of themselves to subscribe to the family's standards.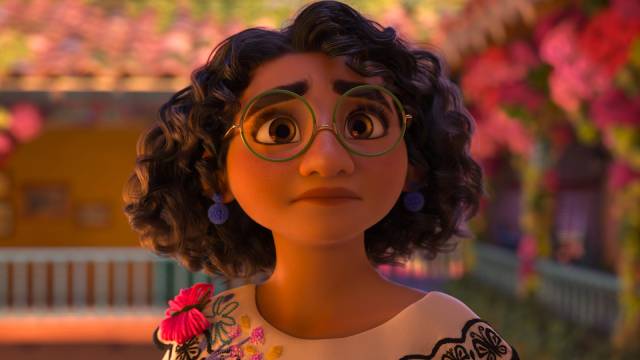 ADVERTISEMENT - CONTINUE READING BELOW
It was therefore a cathartic (tear-harvesting) reckoning when Abuela finally came to terms with this reality, and apologized for the ways she upheld the idea that the only acceptable way to be a Madrigal was to be gifted. In the end, it was not even the family magic that brought their candlelight back or re-erected their Casita, but their reconciliation as a family along with the help of the ordinary people in their town.
2. We NEED to talk about Bruno
Encanto also does not shy away from exploring the nuances of ostracized family members and the prejudice often harbored against people who see things differently and behave differently.
A lot of speculation surrounds Bruno's (John Leguizamo) eccentric mannerisms and unique gift—even extending to reflections about neurodivergent people or people with mental health issues whose conditions are talked about in the same hush-hush way that Bruno is. However, as the song We Don't Talk About Bruno demonstrates, what is revealed here is less about Bruno and more about the ways that families tend to cull emotions and idiosyncratic self-expression for the sake of comfort and their public image.
ADVERTISEMENT - CONTINUE READING BELOW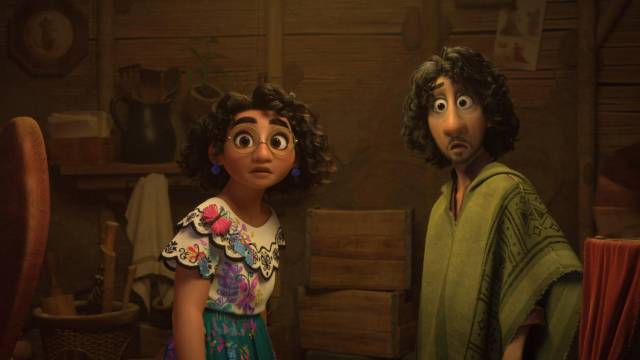 Bruno is important in particular to Mirabel's own coming-of-age because when she finally meets him, she does not only meet the caring and fiercely devoted man underneath overblown gossip, she also finds strength in her own uniqueness as a member of her family. When she finds him discreetly patching up the cracks in their home, she comes to an understanding that the damage did not result from her or Bruno being different, it is a result of familial neglect and discrimination.
ADVERTISEMENT - CONTINUE READING BELOW
3.

Our most special power is communication
Throughout the film, many references were made to a 'miracle,' one that Abuela was so adamant to protect and Mirabel was so eager to chase to prove herself. In the end however, the miracle was nothing fantastical—but it is not so easy to come across in real life either.
If we can look at Abuela's power as the ability to protect and set up barricades, we can understand Mirabel's power as the ability to tear the walls down. When Abuela's husband, Pedro, sacrificed himself, an entire valley rose from the ground to shield her and her community from imminent threats. Whenever her family members came of age, she gifted them with their own doors to separate them from the rest of their family.
It would only make sense that Mirabel's ability would not manifest in another door. Her responsibility throughout the film always involved getting her family members to reveal themselves to her. Luisa and Isabela both admitted to exhaustion from carrying too much responsibility, Antonio confessed anxiety to her, and even Casita revealed visions of the house walls breaking to her and her alone. We can extend this to reflect on Mirabel's determination to enter Bruno's unfrequented room and cross the border into their family past.
ADVERTISEMENT - CONTINUE READING BELOW
It is this ability of Mirabel to cross borders and open the doors for communication that ultimately saved their family and allowed them to start healing together.
4. Our trauma doesn't just affect us
As we've explored in the item above, the most evident manifestation of unprocessed trauma is the unintentional harshness of Abuela, whose grief over Pedro and residual fear of losing more loved ones has turned her into a fierce protector. Not as much attention, however, has been given to the various shapes this trauma has taken since being passed down to her children and then her grandchildren.
For example, because Julieta Madrigal (Angie Cepeda) is the oldest triplet, she naturally assumed the most of responsibilities and received the gift of healing others through the daily labor of preparing meals. Her children in turn received similar gifts for benevolence and service: super strength for Luisa and the ability to conjure perfect flora for Isabela.
ADVERTISEMENT - CONTINUE READING BELOW
Meanwhile, Pepa's (Carolina Gaitán) ability to control the weather cultivated in her a need to repress her emotions in order to prevent natural catastrophes, and we see a similar sensitivity in her children. Dolores (Adassa) who can hear everything is constantly aware of what other people are saying and is therefore perpetually cautious because of all the information she has access to. Her brother Camilo can also be seen as an emotional regulator because of his ability to adjust physically and emotionally to cater to the needs of others.
ADVERTISEMENT - CONTINUE READING BELOW
Finally, Antonio's (Ravi-Cabot Conyers) gift of communicating with animals could be seen as a result of the shift in family dynamics, owing to Mirabel's failed ceremony and exemption from family privileges. It's very possible that Antonio turned to animals as a source of comfort and unconditional love, because he's somehow aware that his power is a condition for belonging in the Madrigal family.
5.

Some things must break down before they can be restored
Towards the end of the film, we see the Madrigal family scattered and emotionally wrought, the peace of the village disturbed, and the magical sentient Casita in total ruins. The core of the film's message, however, is that this is inevitable when the foundations of the home are based on fear. The most poignant moments in this film tackles this fear head on, and not in a way that shames it or villainizes it, but through a tender albeit difficult recollection of Abuela's tragic past. By showing us that Abuela was driven by a strong need to keep her family safe and honor her late husband's sacrifice, Encanto reminded us that the difficult parts of our past are not burdens that must be buried and harbored alone. They are things we must see in ourselves and in each other—things we must break down together, if we are to move forward together.
ADVERTISEMENT - CONTINUE READING BELOW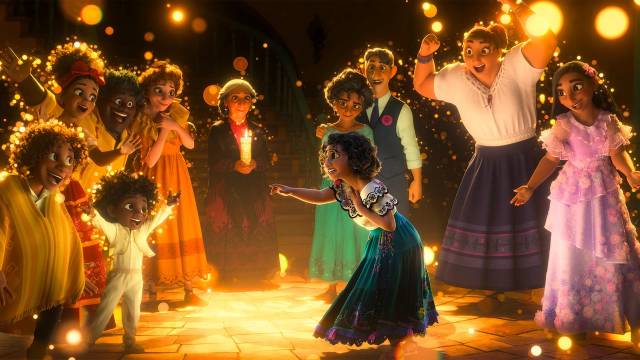 Preview is now on Quento! Click here to download the app for iOS and Android and enjoy more articles and videos from Preview and your favorite websites!
Related Stories from Preview.ph



Hey, Preview readers! Follow us on Facebook, Instagram, YouTube, Tiktok, and Twitter to stay up to speed on all things trendy and creative. We'll curate the most stylish feed for you!