During the #PreviewIsGonnaMissU event, the Preview girls got a treat in the form of a delectable three-course meal from Le Bar. First off, they designed a menu just for us after a careful consideration of our dietary needs.
IMAGE Francis Perez
The menu gave us an exciting preview of our meal.
After settling down in our seats, a welcome drink in the form of a decadent bloom-topped mocktail was set before us. Coined Blue Sensation as a reference to the berries in the mix, the refreshing drink also included blueberries, calamansi, and a strawberry-cherry mixture of flavors.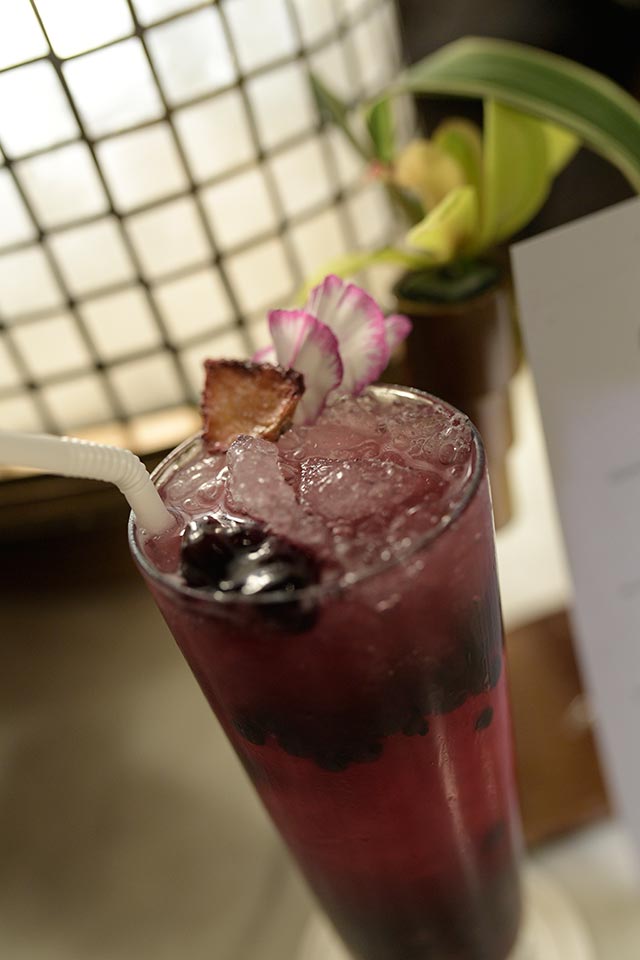 IMAGE Francis Perez
Before you ask, yes, that is an edible flower topping that glass. And, yes, the drink tasted as pretty as it looked.
Dinner started off with a highly-Instagrammable salad of pomelo and green mango, topped off with a citrus sesame dressing and served with a shrimp cake.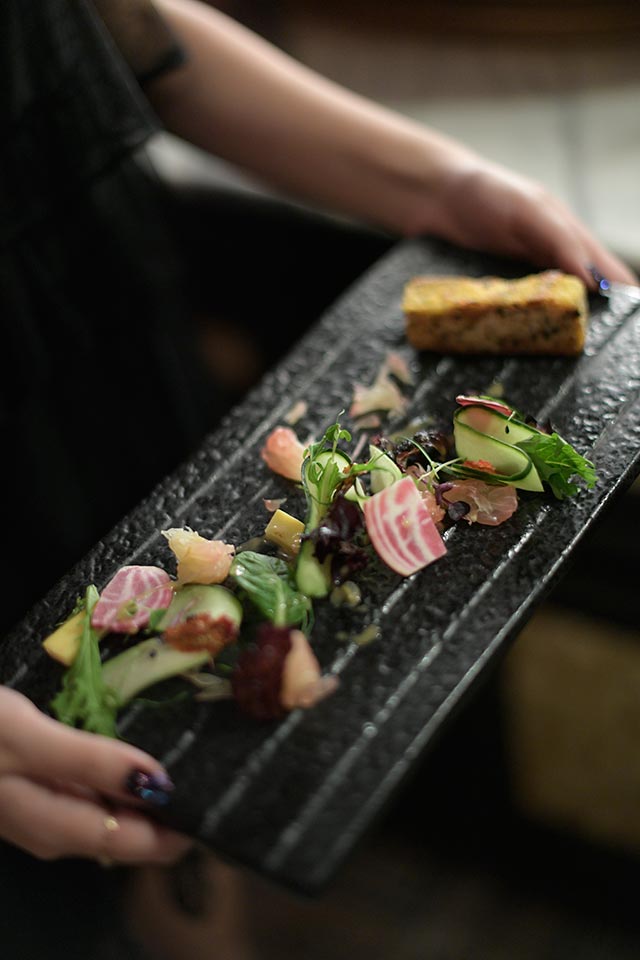 IMAGE Francis Perez
With something this pretty, we all had second thoughts about digging in!
IMAGE Francis Perez
As soon as the salad was served, phones were whipped out, ready to capture the pretty plate.
The soup was a mix of comforting and exciting, as it enlisted the help of chicken dumplings in spinach broth and root vegetables. It was rich in taste, texture, and a joy to eat as well.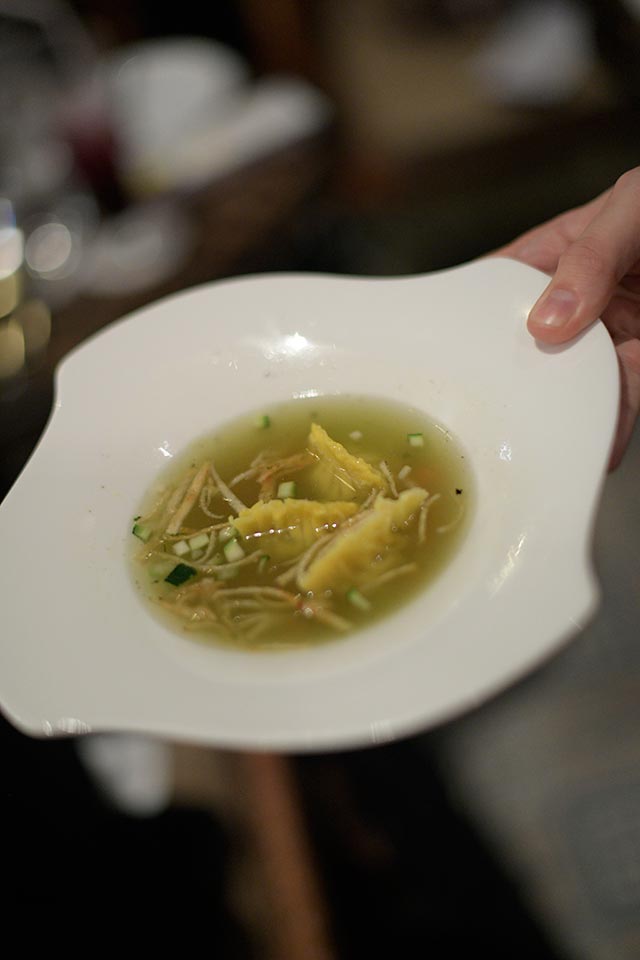 IMAGE Francis Perez
Hearty, yet light at the same time.
The highlight of the meal was a miso-wakame crusted baked salmon fillet with edamame, leek, and tomato confit, served alongside black truffle cream sauce. Now if the description didn't make your mouth water, allow me to further push the illusion. The salmon's crust pefectly complemented the meaty texture of the fish, and when dipped into the truffle sauce, let's just say some diners had a hard time keeping their eyes open to savor the dish.
ADVERTISEMENT - CONTINUE READING BELOW
IMAGE Francis Perez
Our delicious main course.
Dinner was capped off with Le Bar's wide selection of pastries, including macaron-topped raspberry cake and a decadent chocolate slice.
IMAGE Francis Perez
Preview girls lining up for their just desserts.
IMAGE Francis Perez
Desserts look much better when photographed all in a row.
IMAGE Francis Perez
This had a good amount of tartness from the fruit to balance out the sweetness from the chocolate.
Overall, it was a great dining experience to have with friends. So if you're looking for an unforgettable evening filled with laughter-inducing conversation, food that looks good (and tastes even better!), and a cozy night of fun, we suggest you book a table here.
Le Bar is located at Sofitel Philippine Plaza Manila. You can call +632 551-5555 or email H6308 @ sofitel.com for reservations.