It was a chilly November when I first met Anne Curtis in person—we were at a brunch buffet at the posh Shilla Hotel in Seoul. We were both flown in by Louis Vuitton for the luxury house's flagship store opening and presentation in South Korea.
I remember it clearly: She asked why I wasn't eating much, content with a couple of croissants and fruits, versus her full plate. I explained that while I loved breakfast food, my stomach is unfortunately not conditioned to process food before noon. Anne, in between spoonfuls, told me to enjoy my 20s, especially since my metabolism allowed me to guiltlessly consume whatever I liked.
From that exchange, I felt that Anne was very motherly—caring even for a stranger she's just met. I figured it is because she's warm and thoughtful that many people are naturally drawn to her good nature, now, myself included.
ADVERTISEMENT - CONTINUE READING BELOW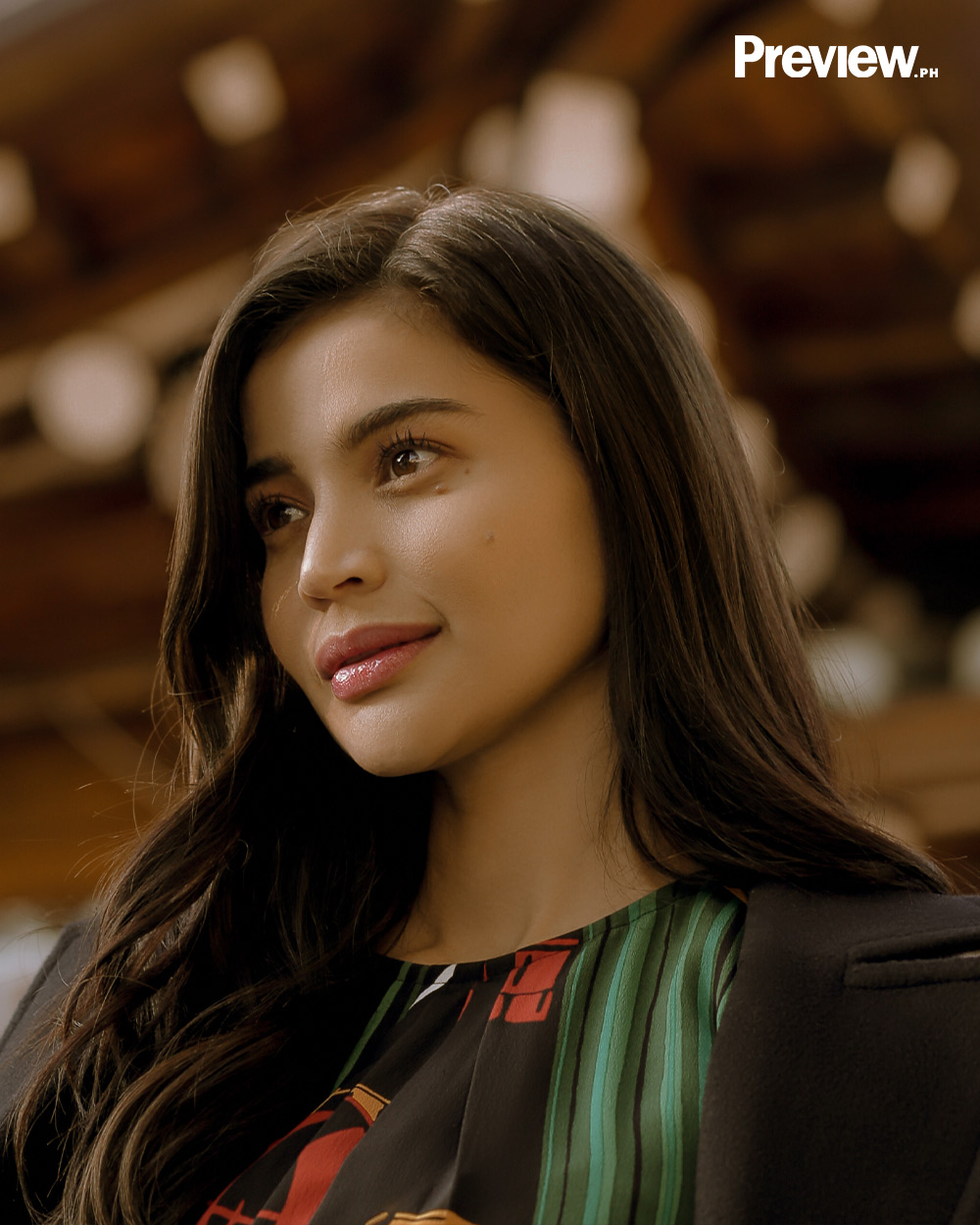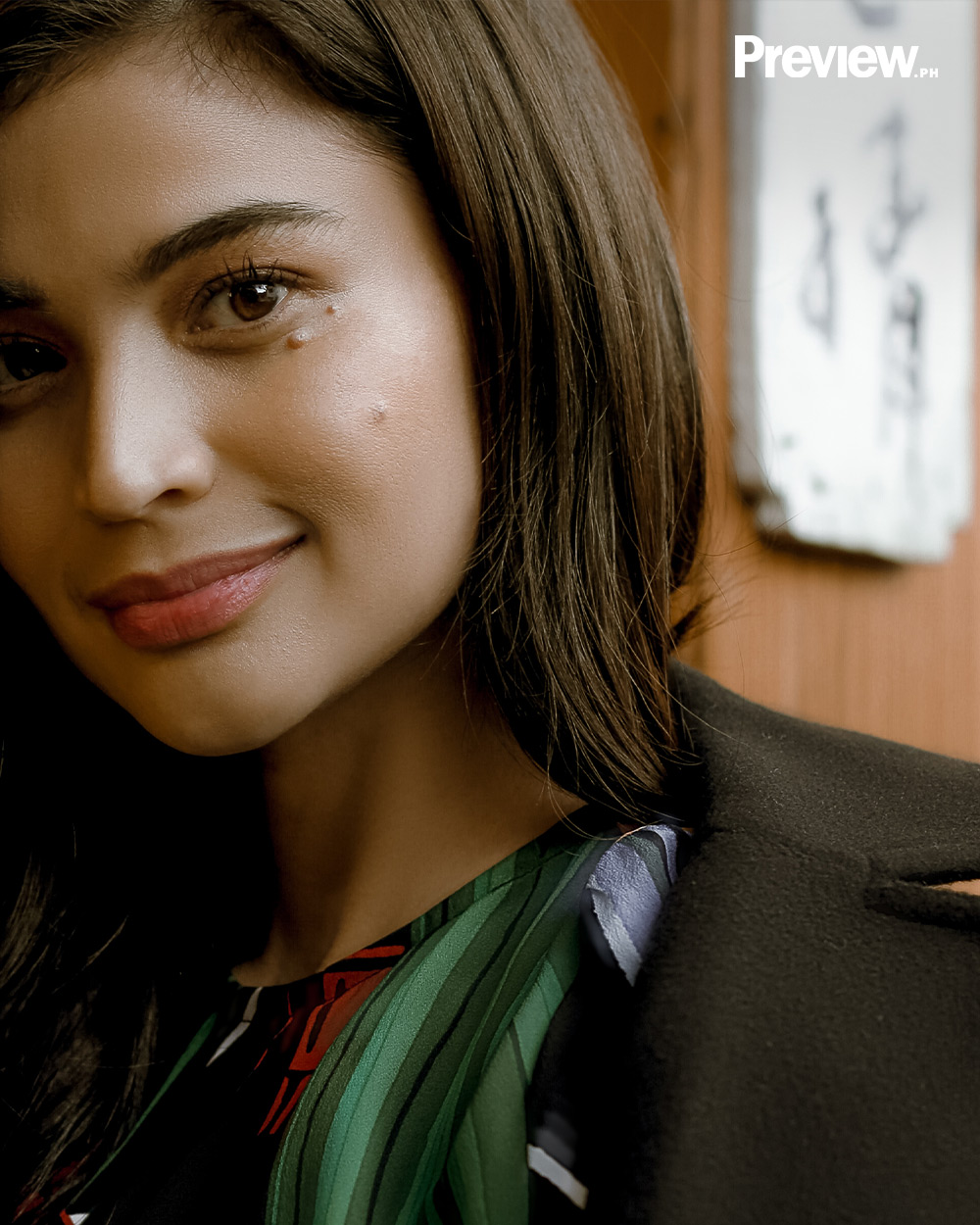 Next on our agenda was shooting a few clips of Anne prepping for the slew of engagements Louis Vuitton had planned for her. Anne showed us her hotel closet, filled with Louis Vuitton clothes and accessories loaned to her by the brand. She even showed us the pieces she would have worn, but unfortunately they didn't fit.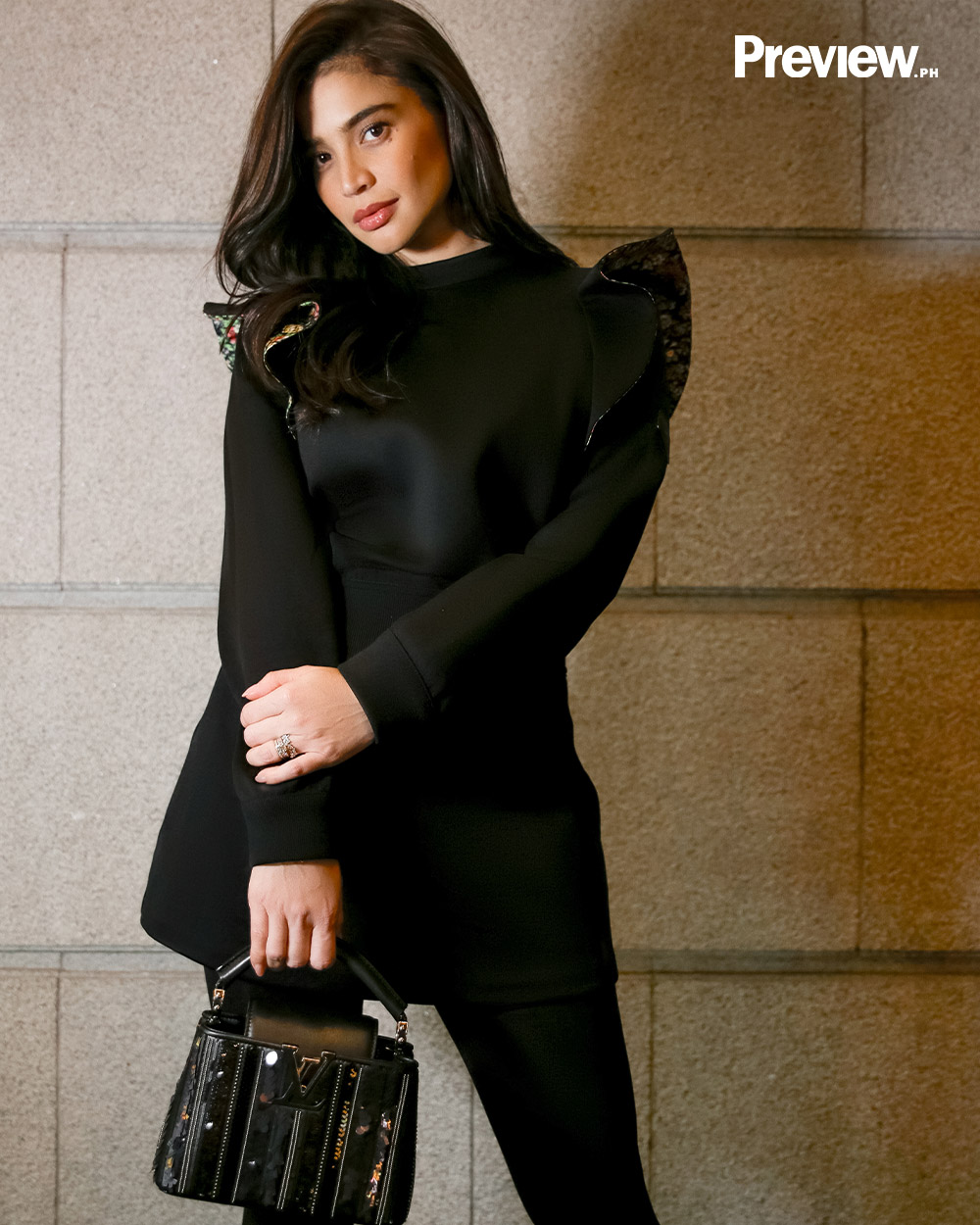 ADVERTISEMENT - CONTINUE READING BELOW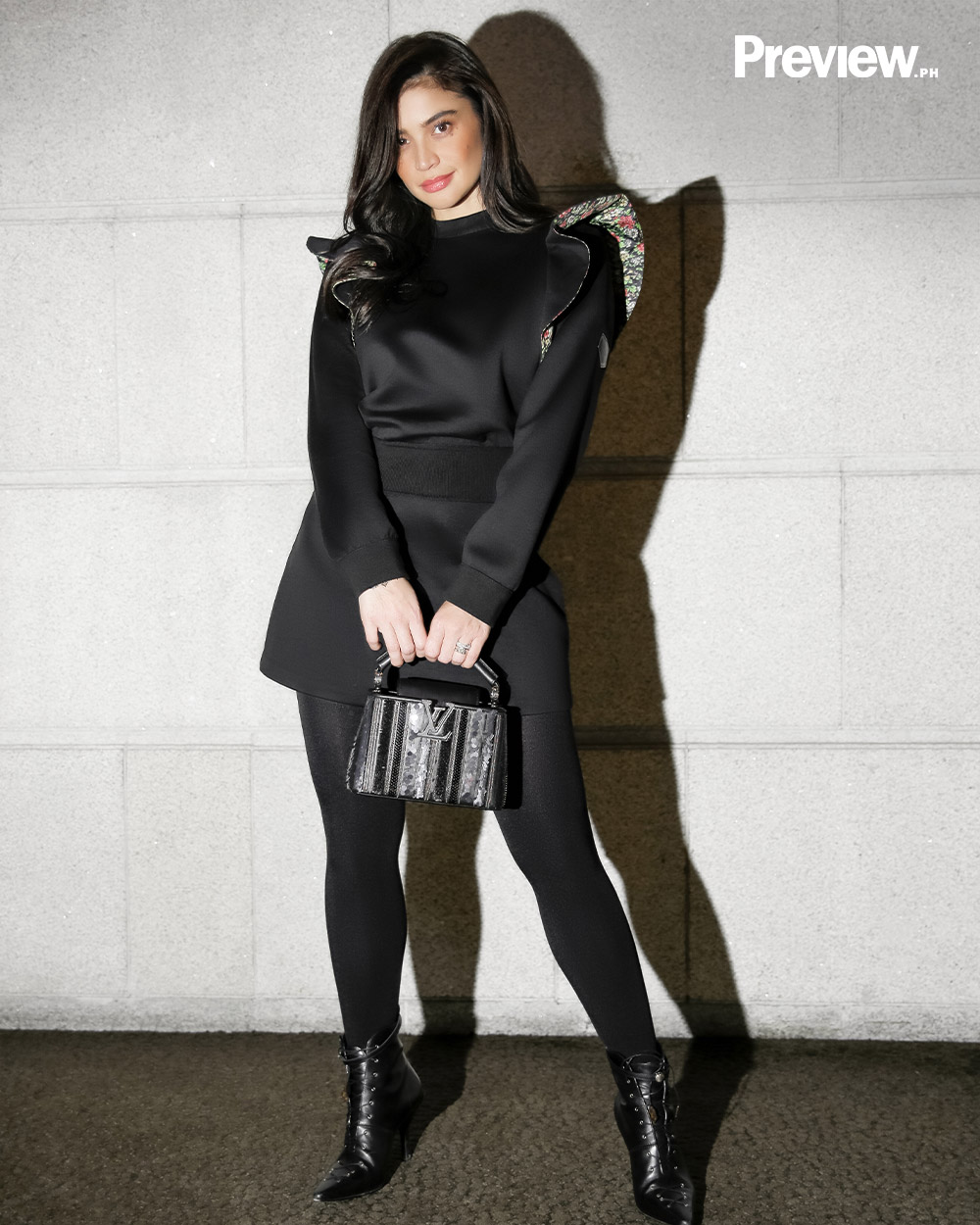 Now, I worked with enough celebrities to know that they would have gotten their way if they really wanted something—they only need to make a polite request. But, as Anne toured us around the would-have-beens in her closet, I didn't feel a pang of regret or a smidge of annoyance when certain clothes didn't fit her. She said they were "sayang," admired them for a bit—as if she imagined how good she would have looked in them—and then let it go. She embraced and loved her body for its current size and shape. She also knew better than to squeeze herself into clothes. She highly respected herself and dressed in what looked good and fit the best. My admiration for this woman grew three sizes bigger at this moment.
ADVERTISEMENT - CONTINUE READING BELOW
Anne's and my schedules overlapped at some points. This included a press dinner where, as seatmates, we briefly discussed our shared love for K-dramas. She asked for recos, and at the mention of Hotel del Luna, Anne smiled and said her beloved fans have also persuaded her to give it a go.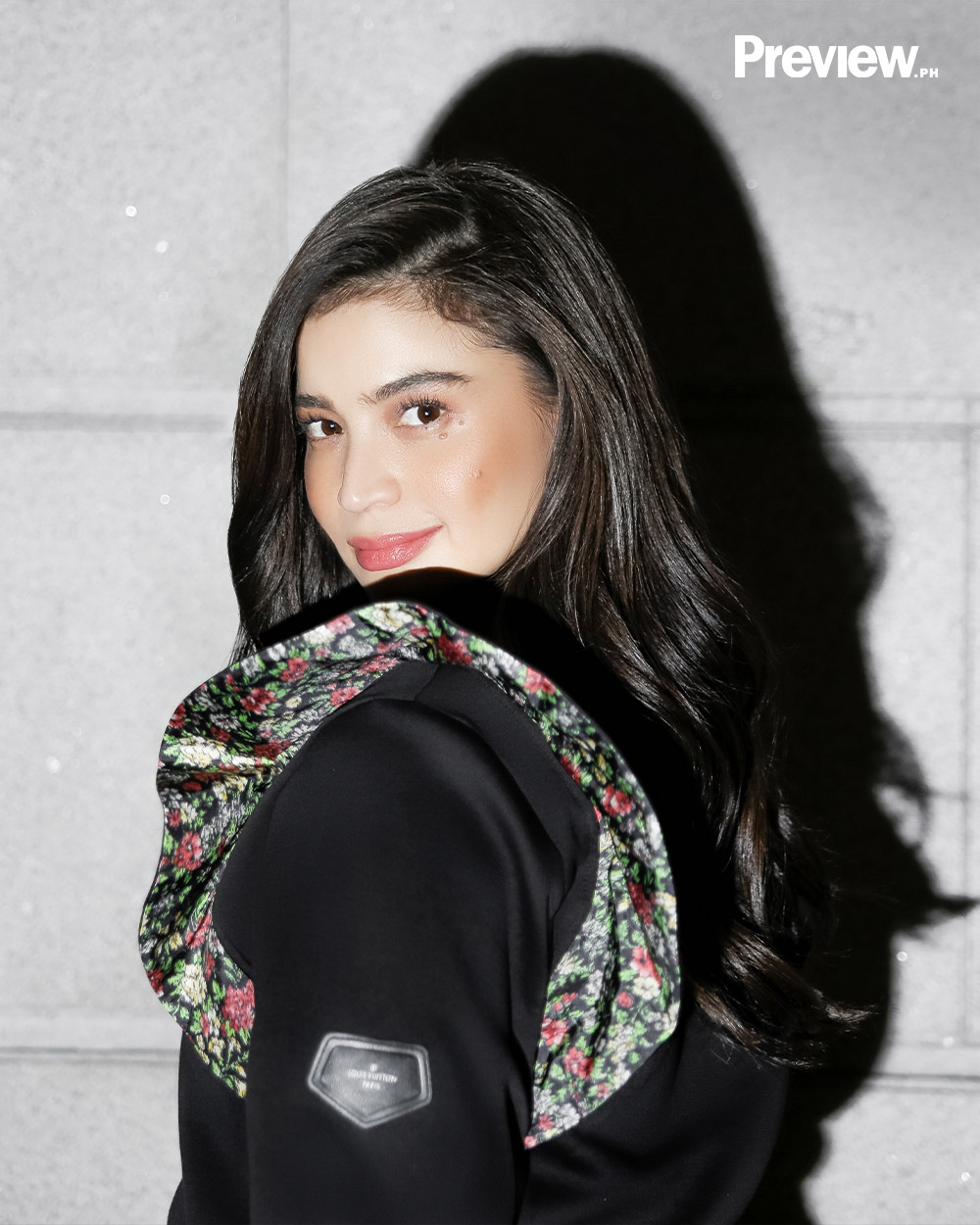 ADVERTISEMENT - CONTINUE READING BELOW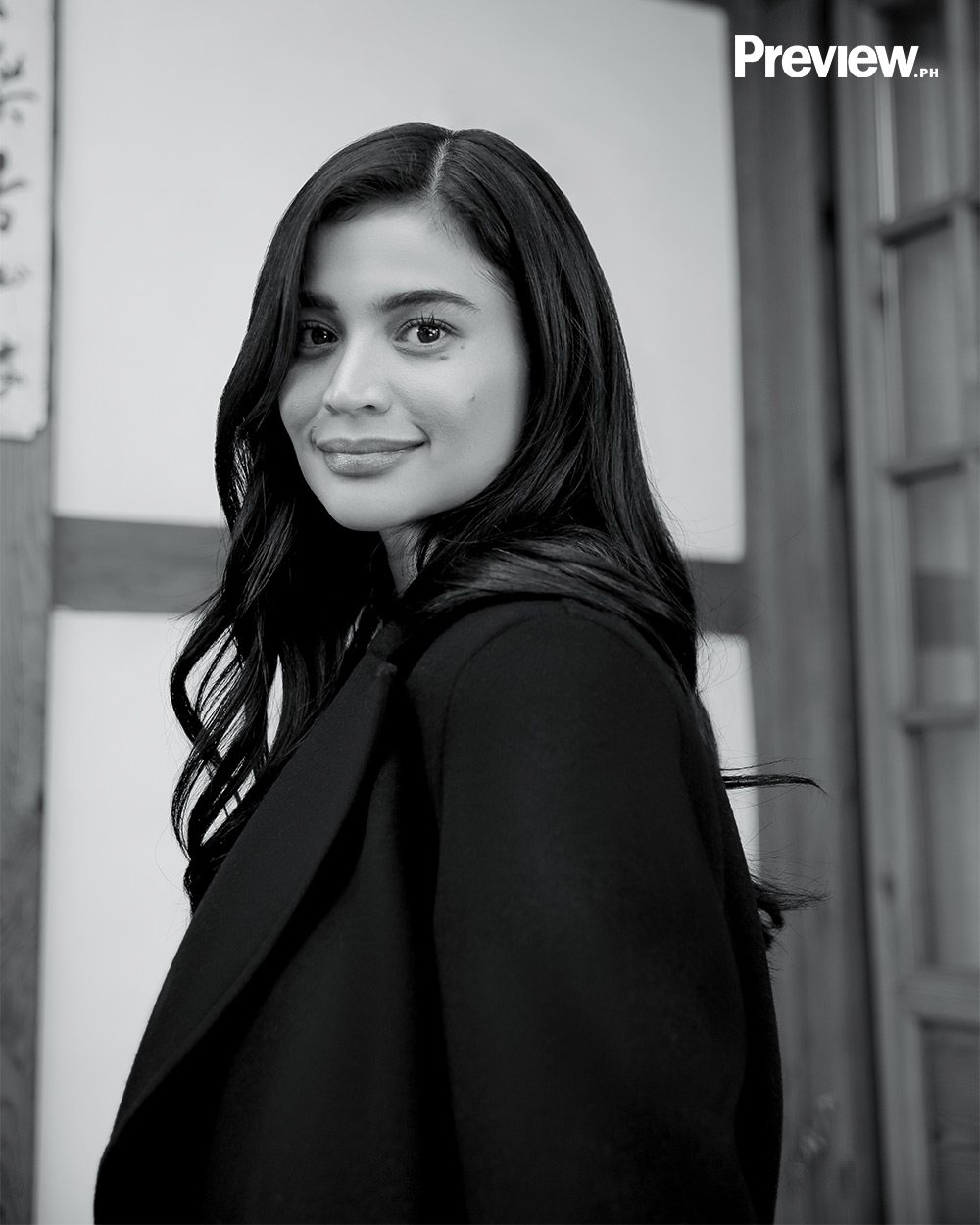 We also toured around Bukchon village, and I remembered thinking how Anne could walk in those towering heeled boots when the terrain of the place was filled with mini hills we can only acess by foot. South Korea is a Filipino fave when it comes to treveling destinations, so of course, in our own tour, many recognized Anne right away. Other tourists who don't know her had a faint idea that she's indeed a star. After all, her beauty turned heads and caused murmurs around the vicinity. Anne was too kind and indulged her fans for a photo or two, occasionally greeting them "Annyeonghaseyo!" with a wide smile on her face.
ADVERTISEMENT - CONTINUE READING BELOW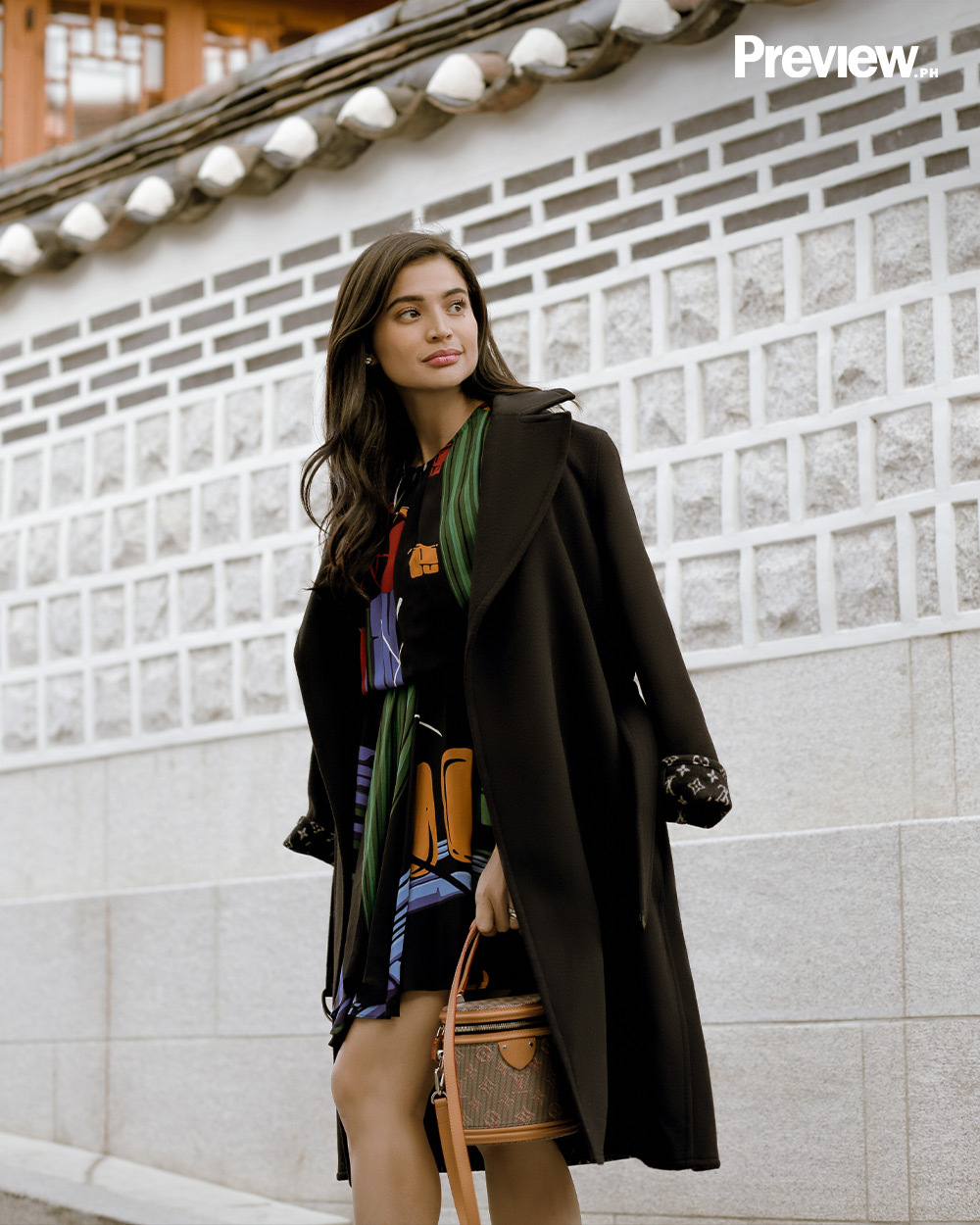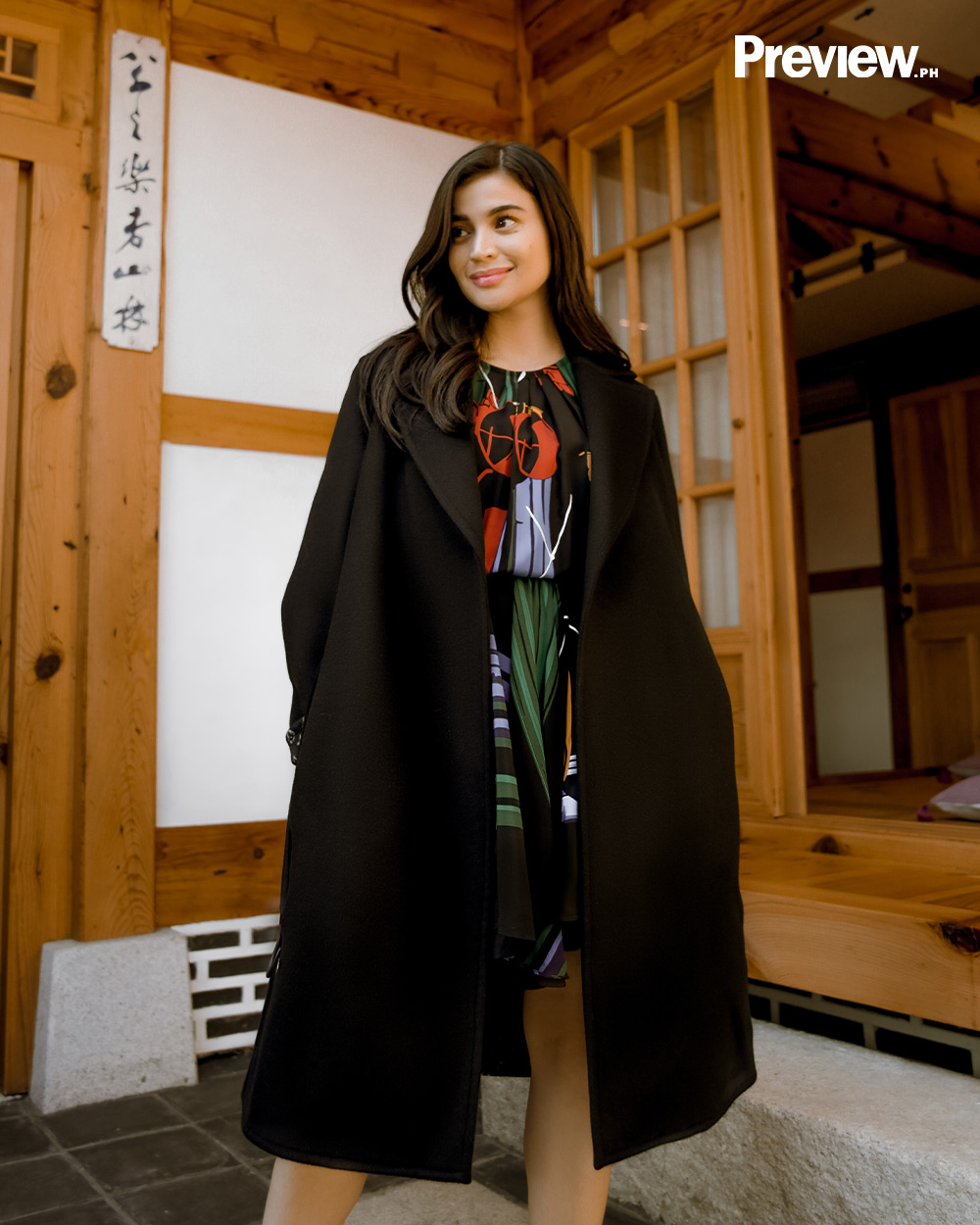 ADVERTISEMENT - CONTINUE READING BELOW
Next, we went to the opening night of the first Louis Vuitton store in Korea. The team had been teasing her that her ultimate crush, Gong Yoo, had not confirmed yet for the event. Nonetheless, Anne proudly walked the red carpet as our representative, along with other stars like EXO's Sehun, Jessica Jung, and more.
We had reached the fifth floor of the store when we learned that Gong Yoo had arrived. Still, protocols were to be followed. We couldn't directly talk to the Goblin star. We had to arrange for it through his team first. Luckily, the Louis Vuitton Philippine team knew how big of a fan Anne was of the K-actor. Of course, it had to happen—in fact, it had been already planned beforehand!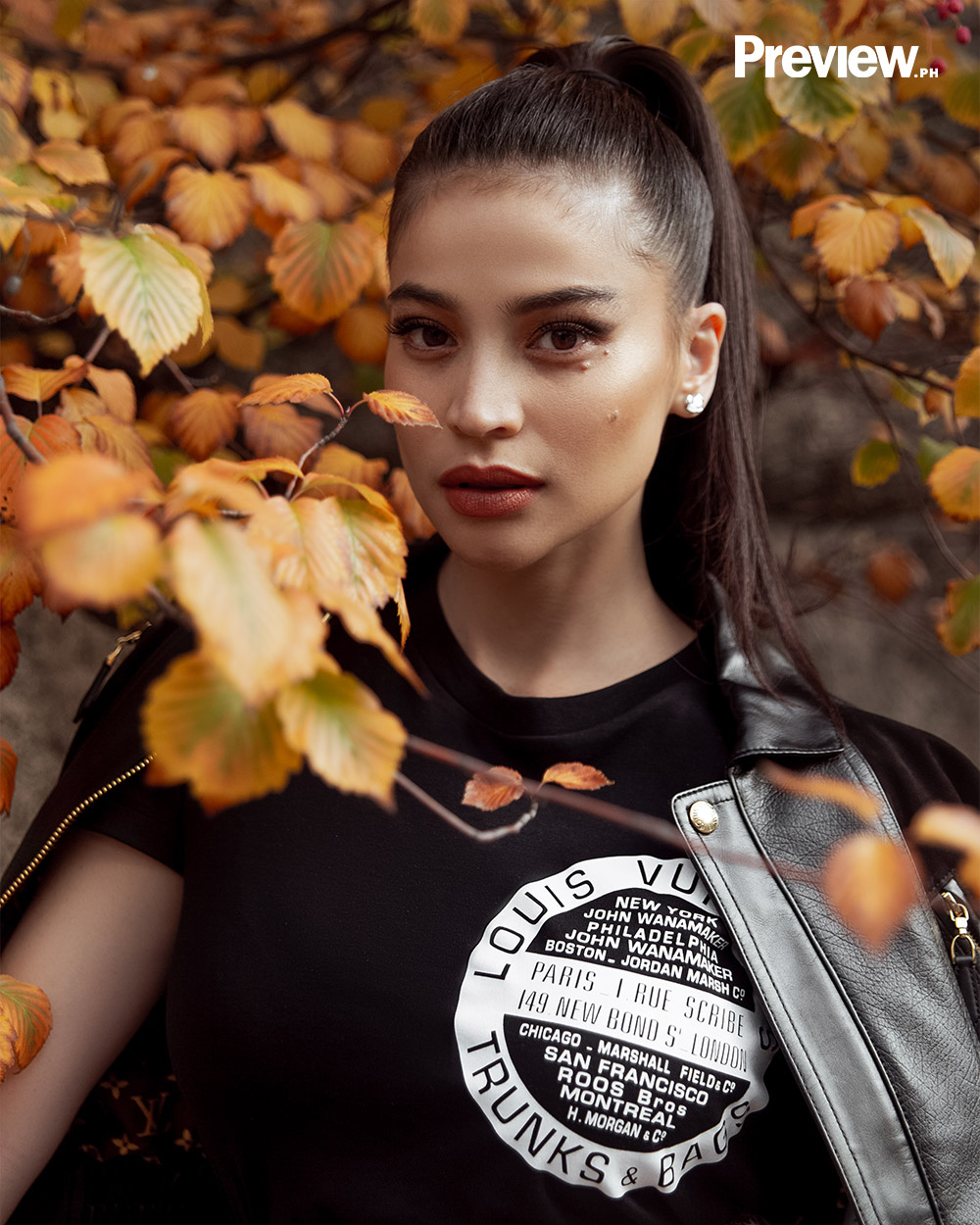 ADVERTISEMENT - CONTINUE READING BELOW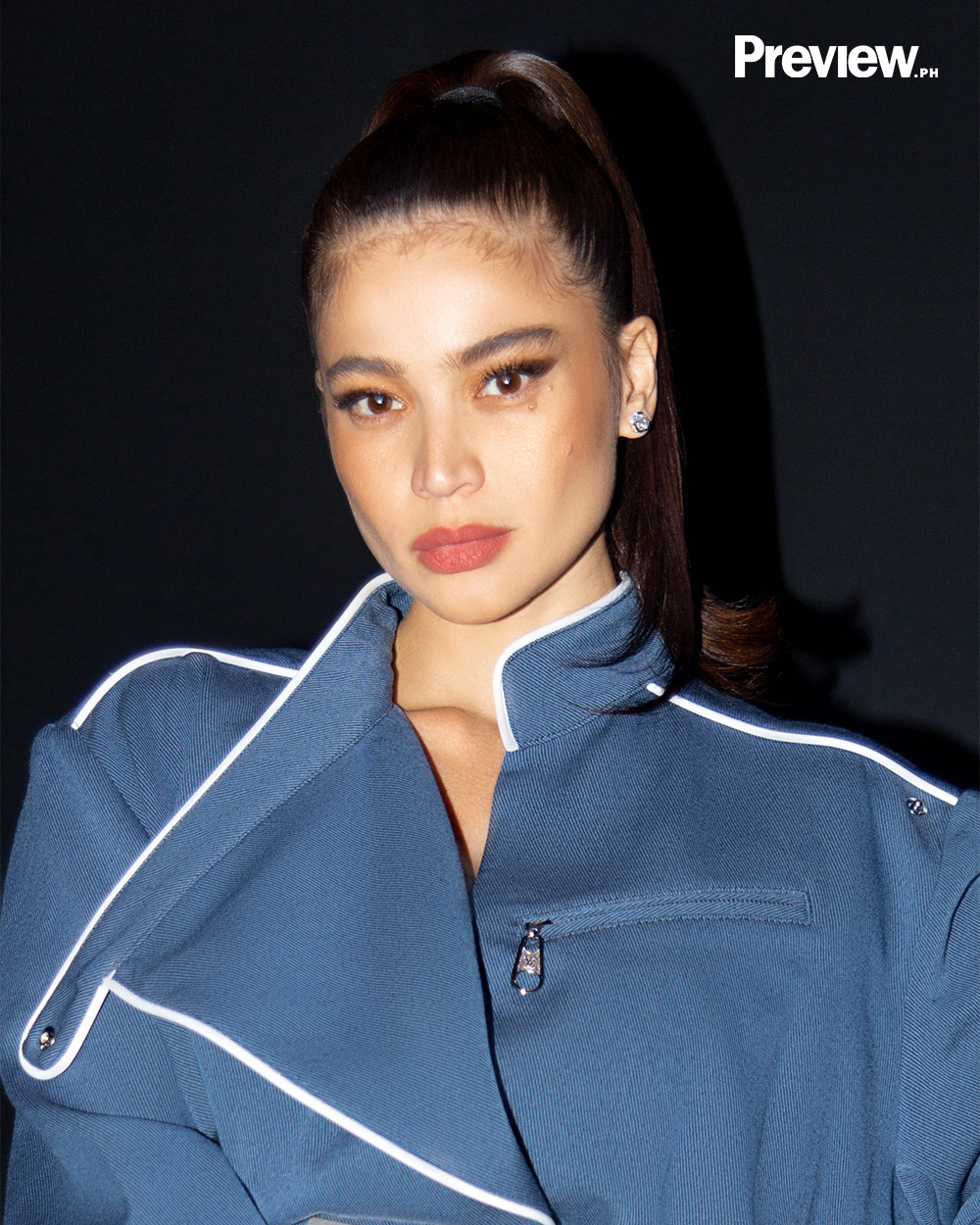 Arrangements were done and over with, and I was with Anne as she was anticipating her turn for an introduction. Boy, she was pacing a lot! For the first time ever, I saw Anne nervous—far from her usual calm and collected self.
The moment has finally come. They were introduced and had exchanged a few words. Gong Yoo spoke in English and conversed well, expressing his gratitude for being the subject of Anne's adulation. As someone who's known how much Anne admired Gong Yoo, I felt like a winner, too! I have known Anne in a short period of time, yet I felt as if I was part of Anne's success as a K-drama fan.
ADVERTISEMENT - CONTINUE READING BELOW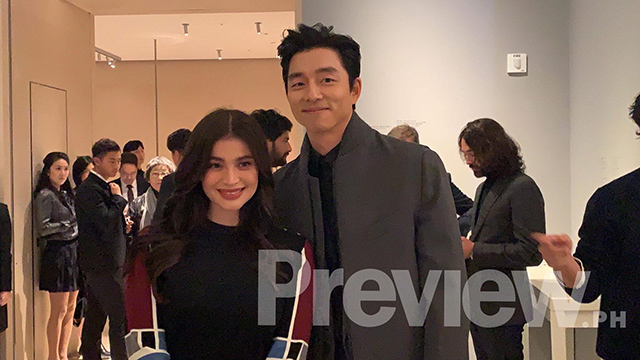 It was a month later that I learned Anne was actually five months pregnant at the time of our Korea trip. As a non-pregnant attendee, those jam-packed three days was exhausting—I felt the crash the moment I landed back in Manila. I could only imagine the toll it would have taken on Anne. But, she showed no trace of it at all. She diligently showed up on time for all engagements. She was patient as we shot the photos you're seeing in this article. She smiled and was friendly through it all! Above all, she worked hard and gave her best, representing our country well.
ADVERTISEMENT - CONTINUE READING BELOW
Looking back, every word she's spoken to me, every kind gesture she has extended, and every interaction we had suddenly made sense. At our initial meal, she was eating for two. In her hotel room tour, she was dressing around her growing belly that's cradling Dahlia. In between, she showed kindness and compassion, exercising her maternal instincts, an amplified version of her kind nature. As for the giddiness around Gong Yoo...well, can we honestly blame her? She met the Gong Yoo. Pregnant or not, we'd feel nervous and out of our wits, too!
ADVERTISEMENT - CONTINUE READING BELOW
Hey, Preview readers! Follow us on Facebook, Instagram, YouTube, Tiktok, and Twitter to stay up to speed on all things trendy and creative. We'll curate the most stylish feed for you!