If you've ticked off everything on your K-drama bucket list so far and you're looking for a new series to try out, make sure you mark your calendars for the premiere of Do Do Sol Sol La La Sol, the latest K-drama coming to Netflix. And yeah, we know, that title's a mouthful, but it's indicative of the show's cheery plot, quirky characters, and good vibes. Everything you're looking for in a feel-good K-drama! Interested? Keep reading to check out everything we know about it:
1. It stars Lee Jae Wook and Go Ara.
The male lead, Sunwoo Jun, is played by Lee Jae Wook, who you might recognize from the shows Memories of the Alhambra (2018) and Extraordinary You (2019). A relatively new face in the industry, Jae Wook has already garnered a Best Actor award for his work in Extraordinary You.
ADVERTISEMENT - CONTINUE READING BELOW
As for the show's female lead, Gu Ra Ra, she'll be played by fresh-faced beauty Go Ara. She has starred in shows like Reply 1994 (2013), You're All Surrounded (2014), and Hwarang: The Poet Warrior Youth (2016–17). If you're a fan of Hospital Playlist (2020), you'll recognize her as Ik Jun's ex-girlfriend in Episodes 5 and 6!
Oh, and if you watched It's Okay to Not Be Okay, you'll be excited to know that Kim Joo Heon is also in the show. He played Lee Sang a.k.a. the CEO of Sangsangyisang Publishing Company, which publishes Ko Mun-yeong's children's books!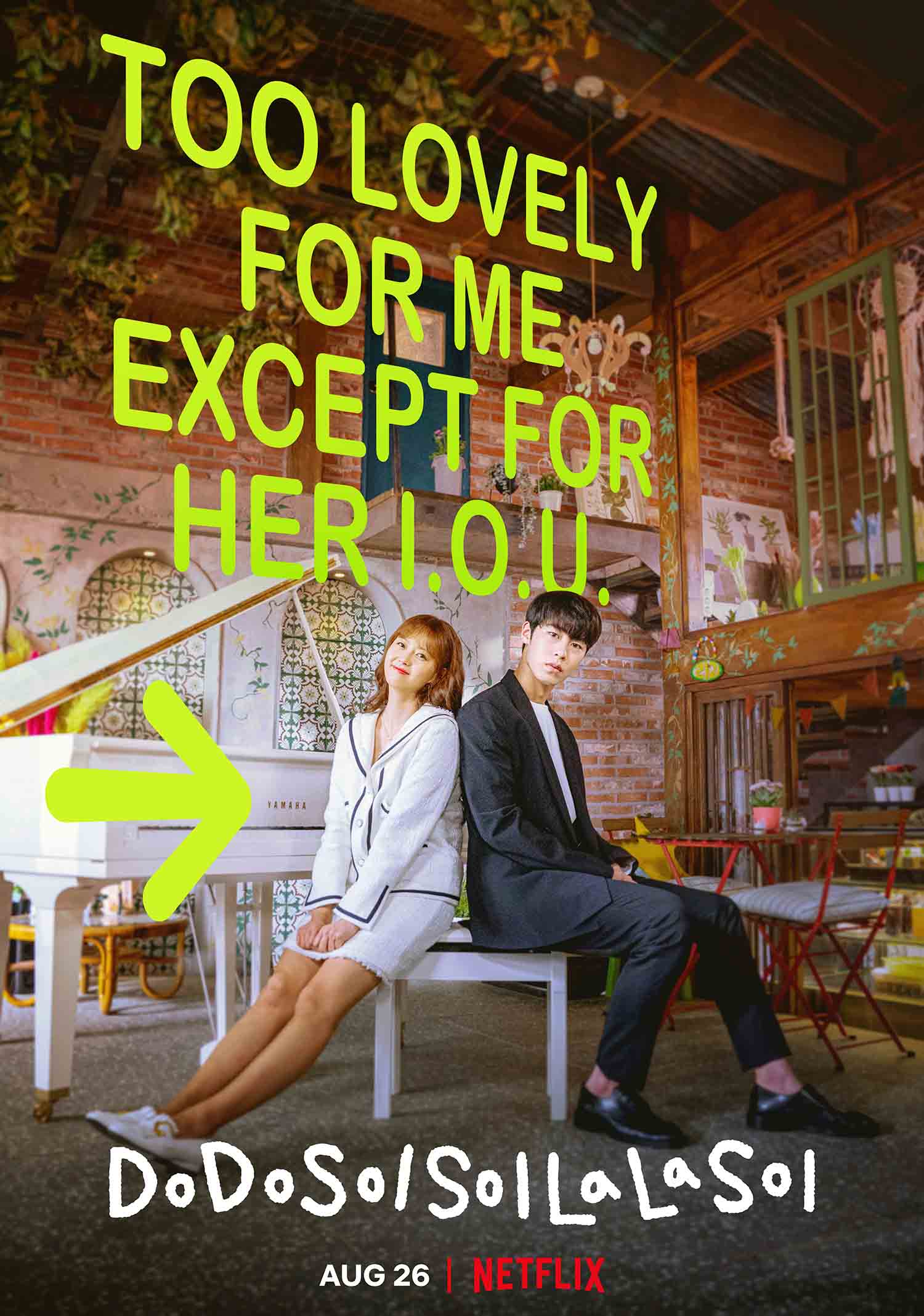 2. The show tells the story of a penniless pianist who crosses paths with a mysterious freelancer.
Gu Ra Ra (Go Ara) is a pianist whose luck changes when her family's finances collapse. Later on, she ends up at a piano academy called La La Land, where she meets an intriguing person called Sun Woo Joon (Lee Jae Wook). Gruff and uptight, Woo Joon is the total opposite of Ra Ra's lovable, easygoing personality.
ADVERTISEMENT - CONTINUE READING BELOW
In true character, Ra Ra ends up borrowing money from Woo Joon, who makes his bones doing part-time jobs. Unlike other debtors, Ra Ra doesn't hesitate to ask Woo Joon for more money, much to his exasperation. These two very different people eventually develop a relationship filled with laughter, tears, and love.
ADVERTISEMENT - CONTINUE READING BELOW
3. The show is directed by Kim Min Kyung and written by Oh Ji Young.
The series is helmed by director Kim Min Kyung, who was responsible for the 2018 series Matrimonial Chaos, which included seasoned actors like Bae Doo Na (Kingdom) and Lee El (Goblin). The show's screenwriter is Oh Ji Young, who also wrote the hit MBC romantic comedy series Shopping King Louie (2016).
ADVERTISEMENT - CONTINUE READING BELOW
4. The official trailer highlights the hilarious banter between the two lead characters.
Netflix just released the show's official trailer earlier today, and if it's any indication, it looks like we're in for a lot of laughs! The trailer shows a scene where hospitalized Gu Ra Ra doesn't seem to be affected by her injuries and even pretends to play the piano with her broken arms. To which, Woo Joon tells her to stop because she "looks possessed." LOL!
What's funny is how Ra Ra has "no shame" relying on Woo Joon for her finances, and she even ends up urging him to "hurry up and make a lot of money." It also looks like Woo Joon is tired of her crazy antics, but you can also tell how pretty smitten he is with her bubbly personality. So cute! We can't wait to see how these two will fall for each other.
ADVERTISEMENT - CONTINUE READING BELOW
Watch the trailer here:
5. It will premiere on August 26 only on Netflix.
Surprise! You'll be able to watch this show much sooner than you think, as it will be released in a few days. The series, created by South Korean network KBS, will be streamed worldwide only on Netflix.
ADVERTISEMENT - CONTINUE READING BELOW
New episodes will be aired every Wednesday and Thursday at 10 p.m., Philippine Standard Time. Something to look forward to whenever you're stressed from work or school!
Check it out on Netflix here and stay tuned.
Hey, Preview readers! Follow us on Facebook, Instagram, YouTube, Tiktok, and Twitter to stay up to speed on all things trendy and creative. We'll curate the most stylish feed for you!