Remember the iconic wedding scene from Crazy Rich Asians? (Yes, it's the one Kris Aquino made a cameo in, but that's besides the point.) We're talking about Araminta's (Sonoya Mizuno) majestic entrance into the gorgeous, botanically designed chapel, as she dipped her feet into the flower-lined water aisle. It's a jaw-dropping moment you can only hope to ever see in movies, so it should come as no surprise if and when people attempt to replicate it for years to come—a feat that stylist Dave Sandoval has already succesfully brought to life for Ver and Chita Herce's silver jubilee.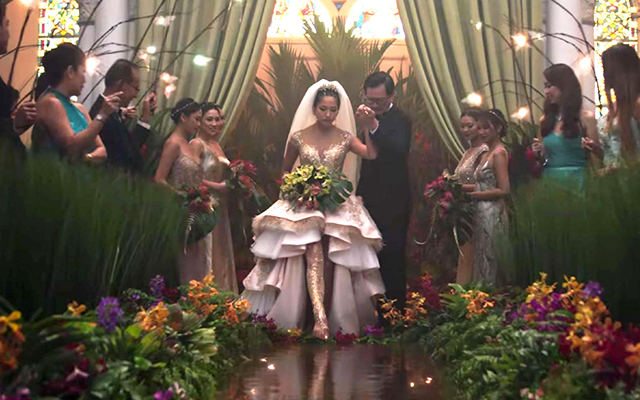 ADVERTISEMENT - CONTINUE READING BELOW
In a recent Instagram post, Dave showed off his own version of CRA's flooded aisle moment, impressively manufactured for the couple's 25th wedding anniversary with the help of Global Visions Events. "The aisle was made of mirror flooring so it would look like the same reflection with running water," Dave tells Preview.