If you look up "Dark Phoenix reviews" on Google search, you'll be jarred by the low Rotten Tomatoes score right off the bat. It's reportedly the lowest rated X-Men movie, apparently garnering a rating worse than X-Men: The Last Stand and X-Men Origins: Wolverine.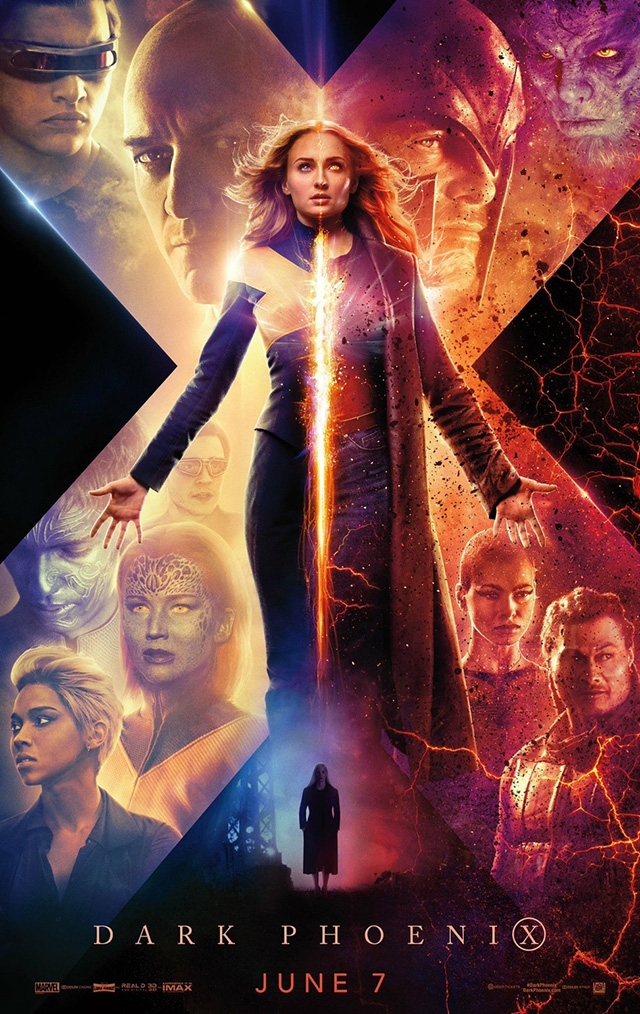 Dark Phoenix was set to be the last movie of the current X-Men arc, and it also doubles as FOX's goodbye to the franchise before the company was bought by Disney. Which means, after Dark Phoenix, all the X-Men movies will now be produced by Marvel Studios and might even be included in the current MCU. The film's marketing was also geared towards this apocalyptic demise of the X-Men, and there were high stakes involved for characters we've grown to love.
ADVERTISEMENT - CONTINUE READING BELOW
The film, as its title suggests, tells the story of a troubled telepath and a member of the X-Men, Jean Grey (Sophie Turner). When she comes across this unexplainable cosmic force that ends up consuming her, she's left having to deal with power beyond the X-Men's comprehension. Jean goes through some psychological and physical changes that make her question who she is and what she is. Meanwhile, a shape-shifting alien race led by Vuk (Jessica Chastain) threatens to steal this power from her to conquer the earth. Additionally, Dark Phoenix also explores the depths of Charles Xavier's (James McAvoy) character and his relationship with his students, including Jean, Cyclops (Tye Sheridan), Storm (Alexandra Shipp), and Nightcrawler (Kodi Smit-McPhee), along with long-time friends Beast (Nicholas Hoult) and Magneto (Michael Fassbender).
Is the movie as bad as the internet claims it to be? We beg to differ, and here's why:
CONTINUE READING BELOW
Recommended Videos
What I Liked About It
Sophie Turner's performance is stellar. She plays Jean Grey with strength, fragility, and complexity.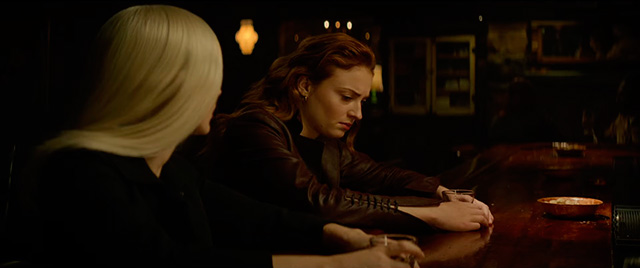 To be honest, I was worried this would be another Captain Marvel, A.K.A. a movie that stars a Ms. Perfect female lead with zero character development. But thankfully, Jean Grey is no Carol Danvers. Sophie Turner plays the character with a sensitive navigation, shifting from one emotion to another without feeling rushed or forced. She fleshed out the role so well and so beautifully that, when you eventually reach the big fight sequence in the end, it feels so good to see her own and harness the power that was given to her.
ADVERTISEMENT - CONTINUE READING BELOW
ADVERTISEMENT - CONTINUE READING BELOW
What makes the movie so powerful is the fact that it tells the story of a girl who starts out timid and afraid, develops this sort of madness and hunger for power, but matures as she learns to control and accept it, which ultimately makes her stronger. It doesn't feel like a blatant and commercial "girl power"—it feels genuine, rather. Sophie doesn't try so hard to prove that Jean/Phoenix is the strongest X-Men; she doesn't need to because she just IS. And it's actually refreshing to not be constantly barraged by cliche "feminist" scenes or one-liners—we get it, it's trendy and it sells, but it has to come across sincere, otherwise it's just lip service. And I'm happy to say that Dark Phoenix is not that; it delivers in that aspect very intelligently and not just as a "clapback."
ADVERTISEMENT - CONTINUE READING BELOW
The acting from the rest of the cast is superb.
ADVERTISEMENT - CONTINUE READING BELOW
James McAvoy and Michael Fassbender prove yet again that they could never be bad in a movie, and they give these iconic characters justice with a lot of depth. I particularly liked Professor X's arc. It was also a very unexpected turn for Jessica Chastain, whose emotionless acting hit the nail on the head for Vuk, a creepy alien leader.
It's a slow burn.
As a fan of films that take their time, I enjoyed how Dark Phoenix gave a lot of screen time to Jean and her inner torments. More talking; less jokes (although to begin with, it didn't feel like a comedy film anyway). Dark Phoenix starts off pretty serious and maintains that somber tone throughout the film. It might not be everyone's cup of tea, but I thought it works for its characters.
The soundtrack is pretty good.
If you love movie soundtracks, this film does deliver, particularly Jean's Dark Phoenix theme when she started turning mad. It's euphoric. The song is creepy, exhilarating, and beautiful. The same can be said when Vuk entered the frame; it's haunting and alien-like. Definitely worth paying attention to!
ADVERTISEMENT - CONTINUE READING BELOW
The costumes and makeup are great!