It's official! Dani Barretto and Xavi Panlilio have tied the knot. Here, check out some of the big day's most memorable scenes:
The couple's clean, simple wedding invites were done by Print Divas.
Sucre Studio crafted these cool, rustic wooden gift boxes for Dani's bridesmaids.
Sisters of the bride Julia, Claudia, and Erich Barretto got smoochin' in their satin robes.
Maid of honor Julia helped Dani fasten on her stunning Patricia Santos wedding gown.
Dani poses with her lovely entourage. Everyone's all smiles!
One last look before saying "I do!" Denise Go Ochoa did the bride's glowing makeup, while John Valle styled her long locks.
It begins! Bridesmaid Erich Gonzales came down the aisle arm in arm with brother of the bride Leon Barretto.
Julia followed clad in flowing tulle Martin Bautista.
Finally, proud mom Marjorie Barretto walked a tearful Dani to her waiting groom.
ADVERTISEMENT - CONTINUE READING BELOW
Cop a close-up peek at that dramatic beaded train.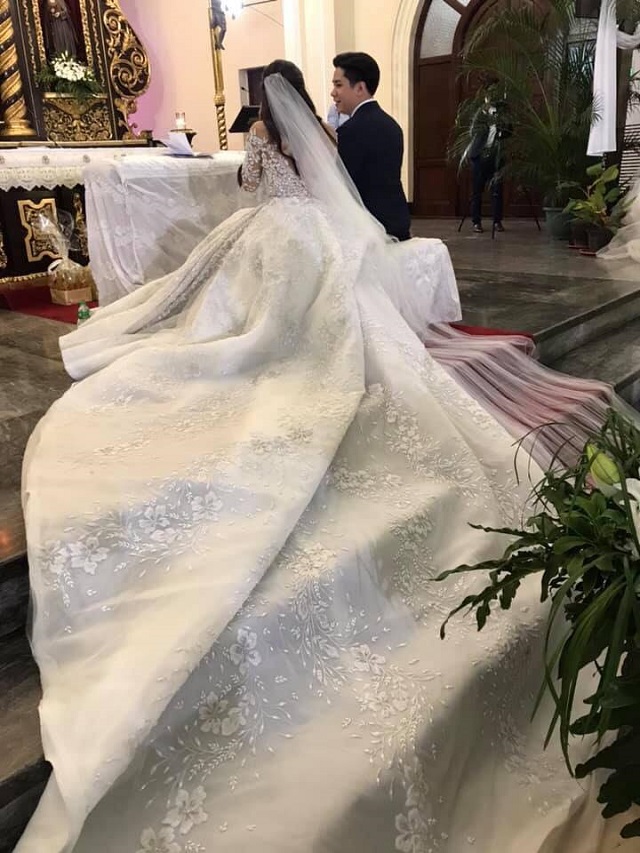 Sealed with a kiss! Dani and Xavi are officially newlyweds.
ADVERTISEMENT - CONTINUE READING BELOW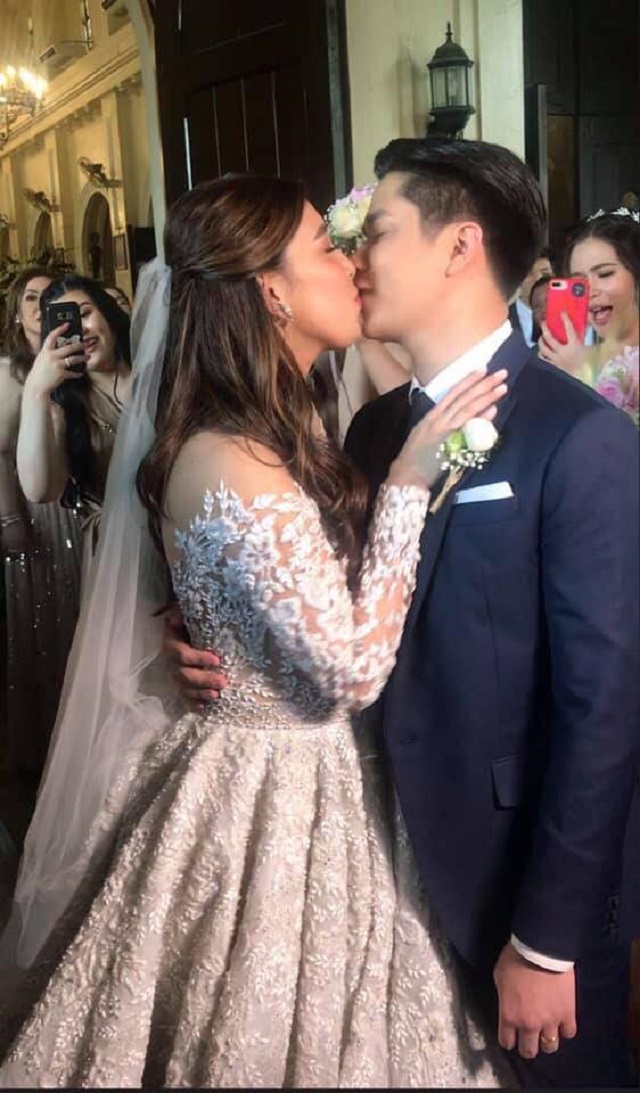 The triumphant Mr. and Mrs. Panlilio exited the church with beaming grins!
For the reception, Dani ditched the sleeves and donned an intricate, low-necked Joe San Antonio frock.
Guest Marc Amoranto gives a peek at the couple's lush Peninsula Manila dining setup. We're liking that subtle touch of somethin' blue.
ADVERTISEMENT - CONTINUE READING BELOW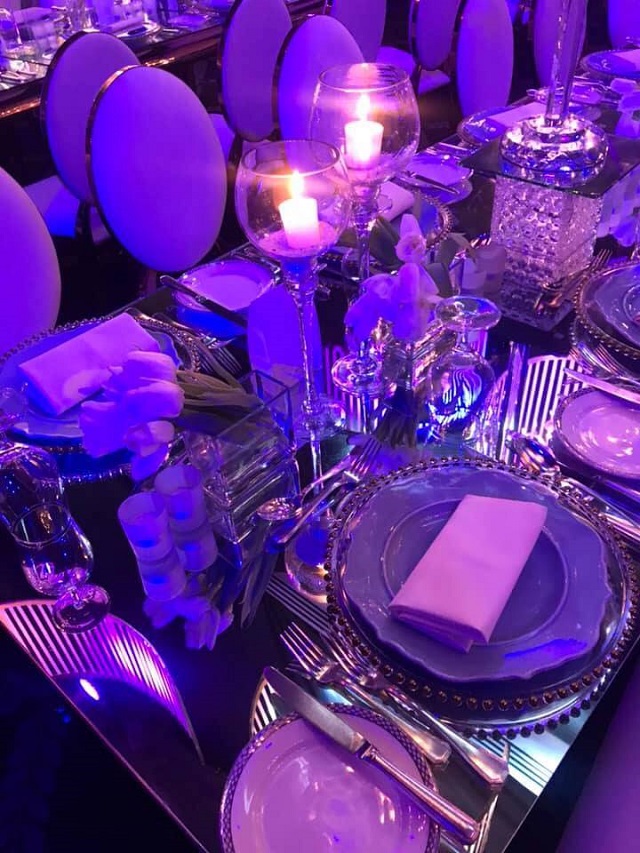 The pair danced the night away to the sweet sounds of a live orchestra.
More views of the reception venue! Thank events stylist Robert Blancaflor for the picturesque place.
ADVERTISEMENT - CONTINUE READING BELOW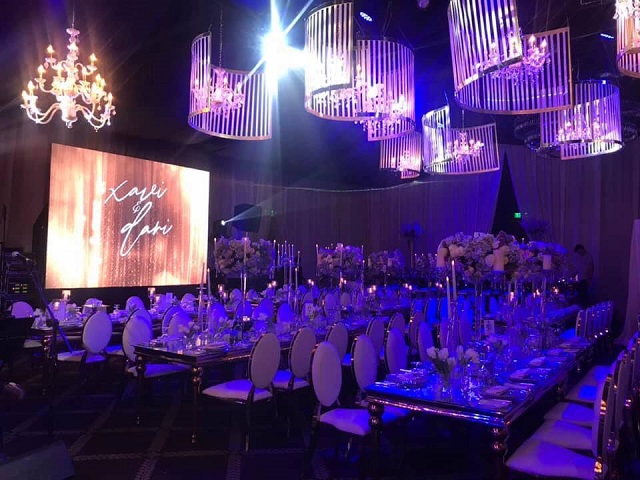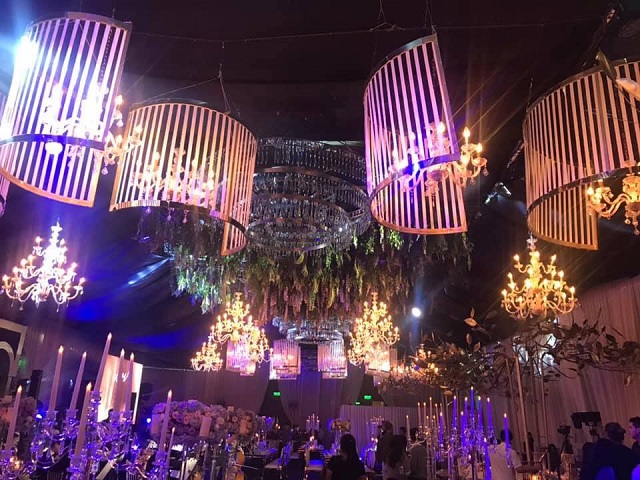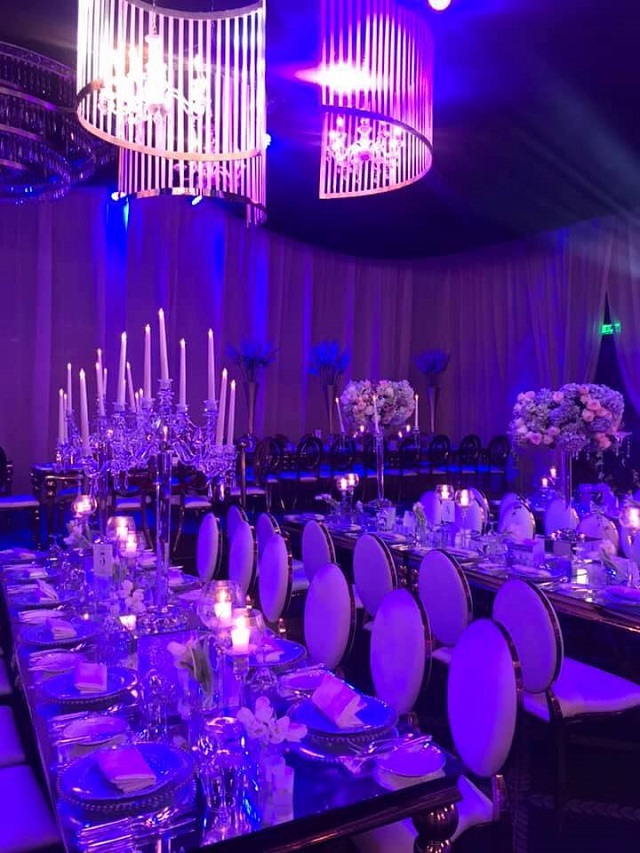 You'd best believe that the evening's selection of drinks kept guests on their toes.
We love the couple's bloom-dusted naked wedding cake.