We've said it before and we'll say it again: Crash Landing on You is officially our new K-drama addiction. Written by Park Ji-eun (My Love from the Star and Legend of the Blue Sea), a romantic comedy about a North Korean soldier and a South Korean heiress falling in love and going against all odds is more than enough to tug at our heartstrings. It has that tried-and-tested, classic Romeo-and-Juliet plot that we all love, but with a modern fantasy twist that keeps us guessing what's going to happen next. And as if that isn't enough, the drama also brings together two of the most sought-after stars in South Korea—Hyun Bin and Son Ye-jin—giving us all the more reason to stay glued to our Netflix-streaming screens.
Related Stories from Preview.ph
Preview had the chance to fly to Seoul earlier this month for the press conference of Crash Landing on You and for a roundtable interview with the cast. Below, we catch up with Hyun Bin and Son Ye-jin about their newest drama, its most fashionable moments, and their similarities to the characters they portray.
ADVERTISEMENT - CONTINUE READING BELOW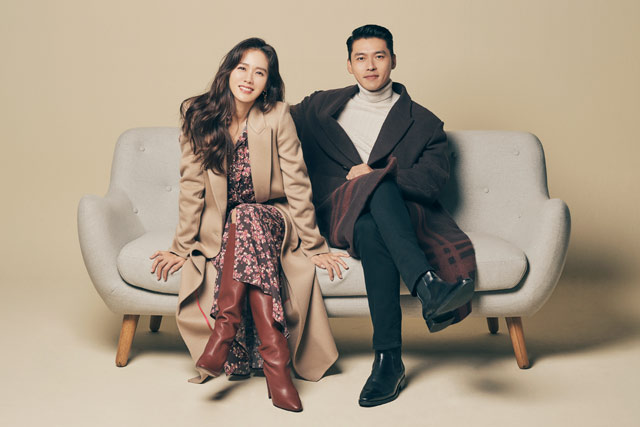 Please tell us about your characters in Crash Landing on You.
Hyun Bin: In the series, I play the character Ri Jeong-hyeok, who is an elite North Korean military captain. He is a man of principle and never makes compromises in support of injustice, but he can be quite sweet and considerate toward people he truly cares about and sometimes can even be a little clumsy. I hope many of you enjoy the series.
Son Ye-jin: I play the character Yoon Se-ri, who is the heiress of a conglomerate and part of the 0.001% of the high-class society of South Korea.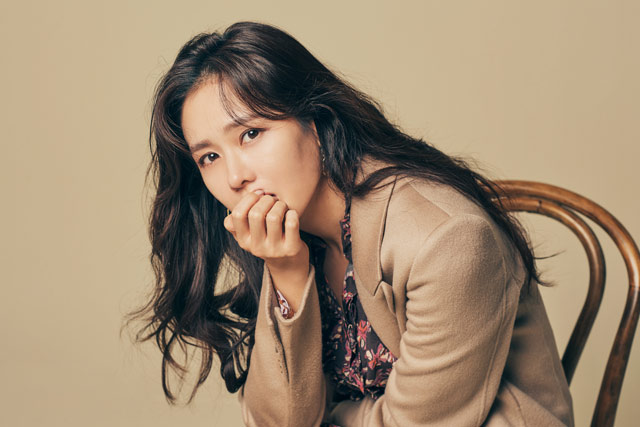 What made you decide to join the cast?
Son Ye-jin: When I first was told about the synopsis, I thought, 'Wow, it's such an original idea.' I found it very interesting—and I always stay very objective when I read a script, and the script was so fun to read. It wasn't just Yoon Se-ri that was interesting to me, but I felt that the situations that all of the characters were in and their lines were very interesting. That's why I decided that I had to do this project. My character, Yoon Se-ri, has very diverse aspects. She's only known successes in her entire life, but then, she faces the biggest crisis of her life as she crash-lands in North Korea in an accident, and the various aspects of Se-ri that we see as she interacts with the people in North Korea can be sometimes a bit goofy and quite fun to watch.
ADVERTISEMENT - CONTINUE READING BELOW
Hyun Bin: I think all the members of the cast probably feel the same way. The script by writer Park Ji-eun was fun to read. I was especially intrigued by the unexpected turns of events in the story. It was very captivating to see how a lot of the scenes didn't quite meet our expectations and evolved into interesting directions that we didn't foresee. And of course, my character Jung-hyeok himself was also interesting to me. I'd played a lot of characters who are fiercely dedicated to achieving a single goal, but I thought I wanted to do something more lighthearted, positive, and fun. Luckily for me, it was then that I came across Crash Landing on You, and I'm having a lot of fun filming the series. Hopefully, it'll be an entertaining series for the audience to watch, too.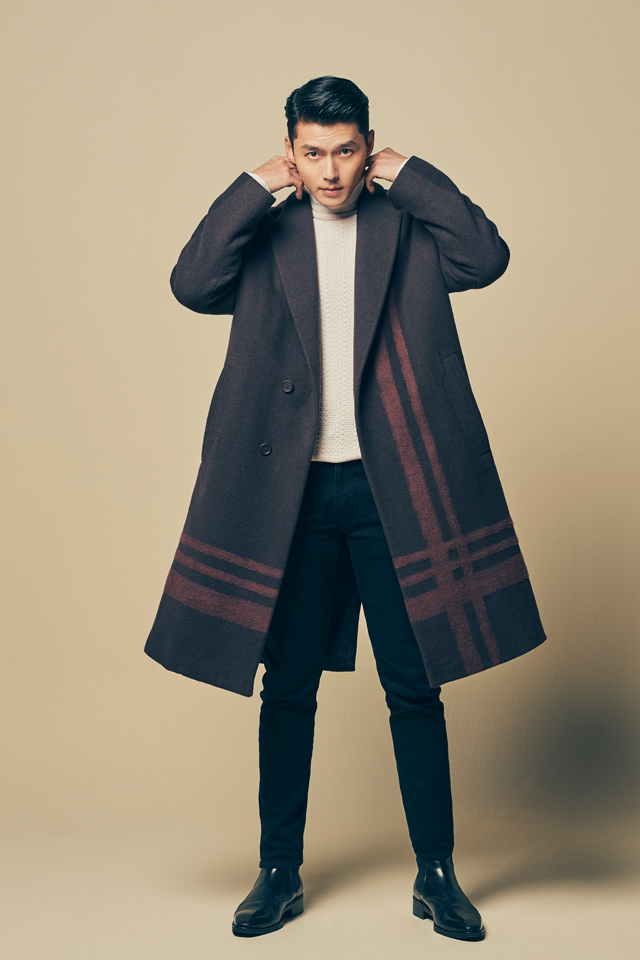 ADVERTISEMENT - CONTINUE READING BELOW
How similar are you to the characters that you portray in the series?
Son Ye-jin: I consider myself as quite goofy and lively in real life, but because I've played a lot of serious characters or characters in a romance, a lot of people seem to associate me with that image. Playing Yoon Se-ri is fun and entertaining. She speaks her mind freely, but she's so positive and lively that you can't dislike her. And we've been filming for a few months now, so I feel like I'm about 70 to 80 percent similar to Yoon Se-ri these days.
Hyun Bin: I think I'm about 60% similar to my character. I think I'm quite similar to him in that I also don't express myself very much and I'm not very talkative.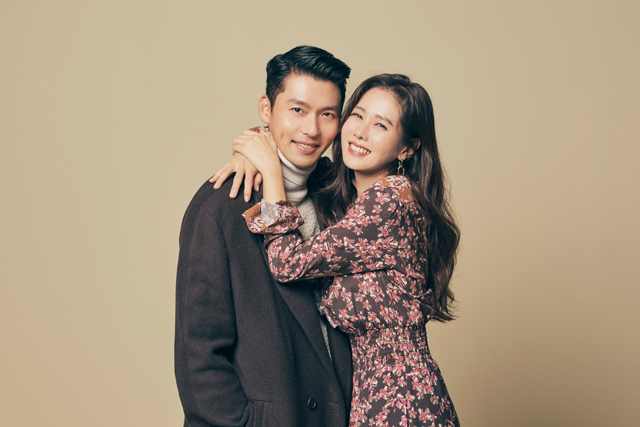 ADVERTISEMENT - CONTINUE READING BELOW
For Son Ye-jin… We last saw you in Something in the Rain. How different is Yoon Jin-a compared to Crash Landing on You's Yoon Se-ri?
Son Ye-jin: My character in Something in the Rain was realistic. She was just a regular working woman around my age. It was a very grounded character and I could portray her in a very natural and realistic manner as if I was living an everyday life; whereas Se-ri in Crash Landing on You is truly a character of a fantastical world. She has a lot of lines, and writer Park has a way of delivering the essence of the lines in a very fun way.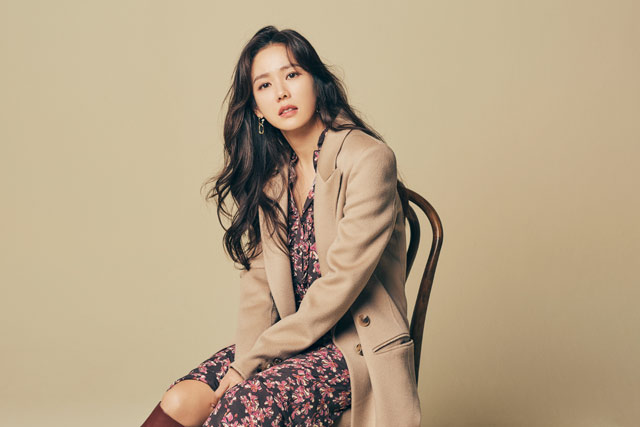 ADVERTISEMENT - CONTINUE READING BELOW
You play the role of a fashionable heiress who is likened to Paris Hilton of Hollywood. Does this mean we can expect a lot of fashionable moments from you in the drama?
Son Ye-jin: Yes, definitely. And fortunately, during the first episodes I get to show you the fancy and very beautiful wardrobe of Se-ri, the CEO; but unfortunately, mid-first-episode I crash-land in North Korea, meaning I'm gonna have to be surviving in a single outfit. So you should be able to see the difference between the very fancy outfits [of my character] as a CEO and of course the North Korean style wardrobe.
Is your personal taste in style and clothing similar to your character?
Son Ye-jin: Yoon Se-ri's outfits tend to be a little bit exaggerated because she's the CEO of a fashion brand and there's a lot of bling in her outfits. I don't really think that reflects my personal style because I don't think that it's a style that really befits me. I feel like I'm more geared toward the natural style, but shooting scenes with such elaborate and fancy outfits, I think it made me feel a little bit more confident and powerful. Also that was a role that I wasn't able to play during my previous projects so that was interesting. But to answer your question straightforwardly, I don't think that reflects my personal taste.
ADVERTISEMENT - CONTINUE READING BELOW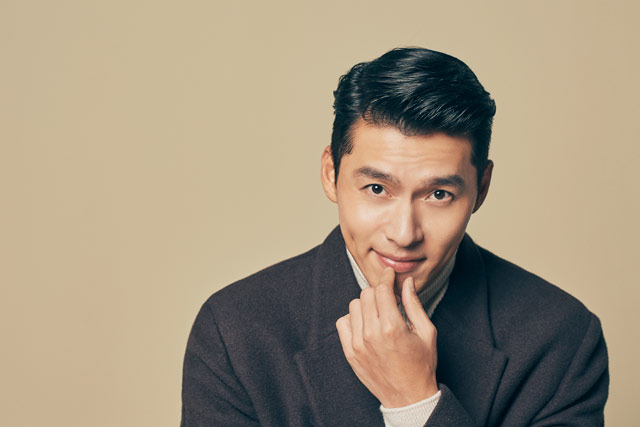 As for Hyun Bin, we last saw you in Memories of the Alhambra as Yoo Jin-woo. How different is the Hyun Bin we're going to see in Crash Landing on You this time around?
Hyun Bin: I think both characters share the characteristic that they're both very responsible for the role that's given to them, but I would say the biggest difference between the characters Yoo Jin-woo and Ri Jeong-hyeok is the sense of purity and innocence that would be a lot more conveyed through this new character.
ADVERTISEMENT - CONTINUE READING BELOW
If you were to crash-land anywhere in the world, where would you crash-land and what would you bring with you?
Hyun Bin: Hopefully it's somewhere completely new, somewhere I haven't traveled before either for a trip or to shoot anything, and hopefully there's nature around me—I would love that. As for the objects…my cellphone, passport, and cash? (Laughs.)
Son Ye-jin: I would love to crash-land in Africa. It's actually one of the agendas on my bucket list, and also I really love animals. I'd love to visit Africa and hopefully I could take with me a notebook so that I could write a diary.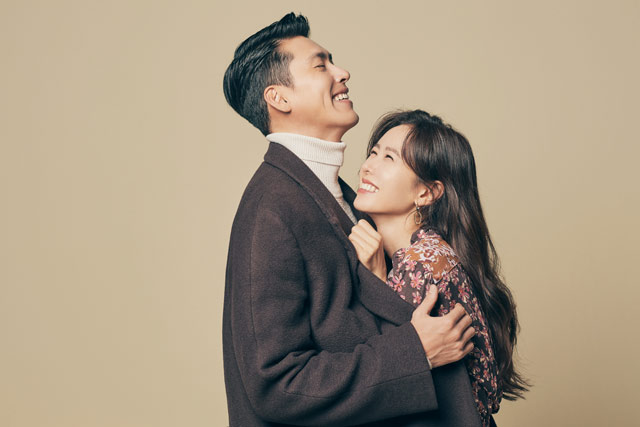 ADVERTISEMENT - CONTINUE READING BELOW
You both previously starred in The Negotiation back in 2018, so it's not your first time working together. How is it like working on a romantic comedy for a change?
Hyun Bin: When we were shooting The Negotiation, we were in a conflict situation. We were opposing against each other, and also we were in separate areas in terms of actual shooting so it was quite different for this one because this show was a lot more bubbly. It was a lot more fun… And also because it's our second time working on something, it was better for us to share different ideas and how to make each scene better, so I think I'm having a lot more fun this time.
Son Ye-jin: I think it's a little bit more complex than just to say it's better just because it's the second time working together. I think there's a lot of positivity that we're able to create these characters and these very unique roles together. First of all, it is a rom-com, but it's a story of two people getting to know each other and falling in love despite very difficult circumstances. So we could say that it's almost a rom-com melodrama fantasy and all of these areas have to be shown through our acting, meaning it requires a lot of depth in our acting skills as well. In that sense, I think we both really worked hard on it and it was a great opportunity to do so.
ADVERTISEMENT - CONTINUE READING BELOW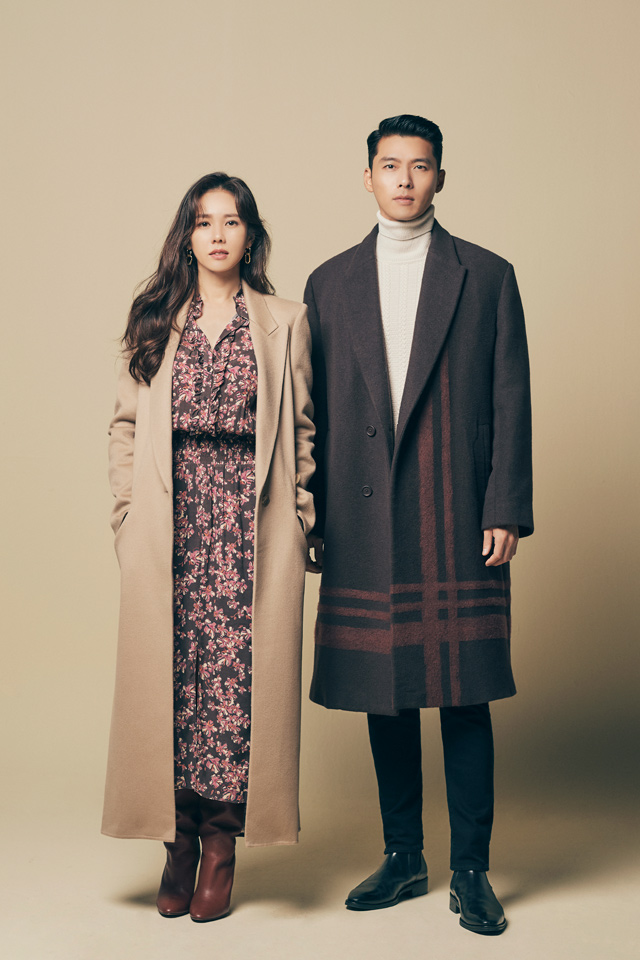 How did you build or strengthen the chemistry between your characters while filming the show?
Son Ye-jin: It would be really great if actors could create a certain type of chemistry if they could force it or make it, however that's always not the case. I think it's something that has to come naturally. Particularly when we do melodramas, the most important thing there is the interaction between the leads where you just have to 'get' the other actor. By that, I mean you have to understand the other person's acting patterns and what they're aiming for; you have to be really quick to catch what they're trying to do and you have to build on that rapport, so I would say that only by doing so would create a win-win situation for both actors.
ADVERTISEMENT - CONTINUE READING BELOW
Hyun Bin: Just to add to that, I agree with what she said. But also in rehearsals it depends on what kind of acting skills the other person has prepared, and also according to what direction the director wants us to act. Sometimes we will tweak what we have prepared for a particular scene according to that, and also depending on the acting of the other person as well as their reaction to my acting. I think we're able to check each other's acting during the rehearsal and share some ideas as to how we can make the scene better. So ultimately when we're actually shooting, we will bring the best out of each other.
Is there anything you'd like to add before we wrap up?
Son Ye-jin: We're doing our best for every single scene and working very passionately despite the cold weather. I'm sure this will be a very fun series for you to enjoy. Please keep an eye out for the release of the series. Thank you!
ADVERTISEMENT - CONTINUE READING BELOW
Hyun Bin: Our series tells both heart-fluttering and heart-warming story set in the most unexpected background, and I hope that it will bring unexpected joy to the audience this winter. I hope you enjoy the series. Thank you.
Crash Landing on You is now streaming exclusively on Netflix.
Hey, Preview readers! Follow us on Facebook, Instagram, YouTube, Tiktok, and Twitter to stay up to speed on all things trendy and creative. We'll curate the most stylish feed for you!