Issa Pressman is a born creative. It's obvious from the way that she dresses, to the the way she's designed her room, even! In fact, snippets of just how gorgeous her private space is emerge in every other Instagram post that we've become extra curious how her room actually looks like. It's far from your usual Nordic-inspired pegs and definitely in no way a minimalist pace. In a word, Issa's space eclectic but it doesn't feel crammed or messy. She was able to achieve a cozy and artistic look thanks to the little details that she intentionally made.
TOP STORY: 10 TV Shows and Movies to Watch on Netflix After "Emily in Paris"
Here are five cool things that we love from Issa Pressman's gorgeous bedroom.
1. Issa created her own textured wall.
"I knew changing paint was easier than changing wallpapers," Issa tells Preview in an interview. "With wallpapers, you choose one design and that's it, it's stuck on the wall unless taken down. With paint, I can always add elements or shades or whatever! I'm really very indecisive so I needed that "function" available." she adds.
ADVERTISEMENT - CONTINUE READING BELOW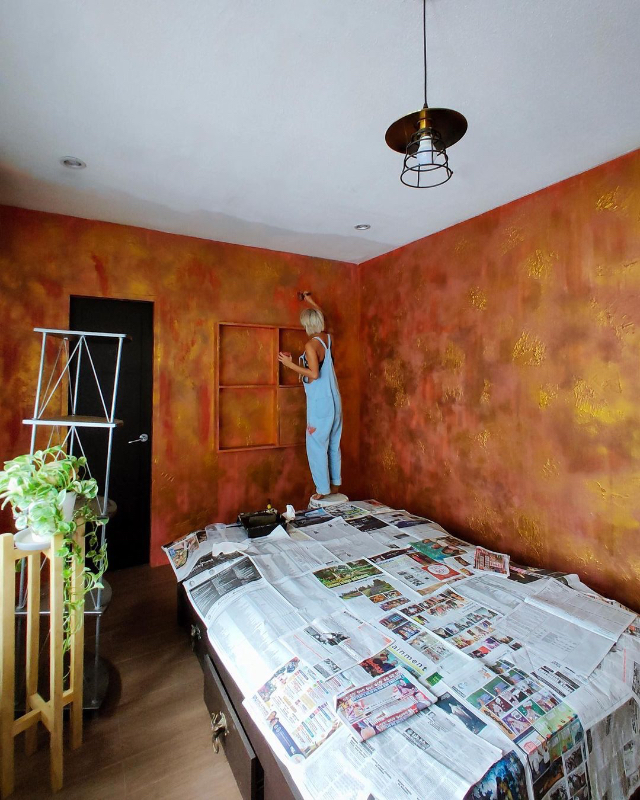 Issa's walls were originally painted white and eventually she painted them dark blue then nude, white, and pink, before adding maroon, gold and metallic pink—yes, she used all these paint colors in a span of six months! Issa's walls depended largely on her mood, she admits.
CONTINUE READING BELOW
Recommended Videos
She's also unafraid when it comes to experimenting with prints and textures, as exemplified in her leopard-printed bathroom wall.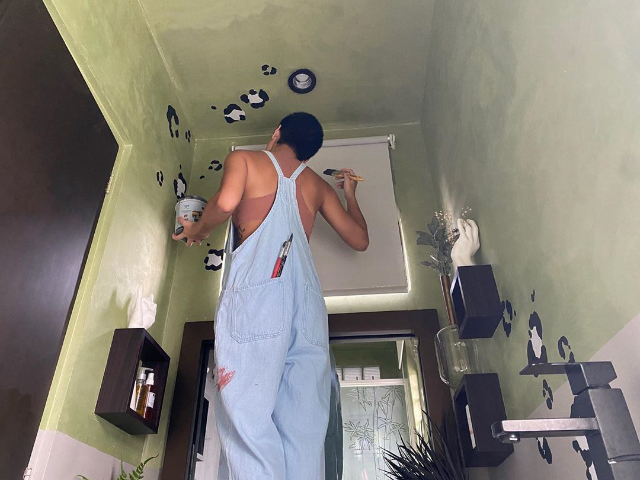 ADVERTISEMENT - CONTINUE READING BELOW
2. She has a growing collection of plants and dried flowers.
Like many of us, Issa has given in some quarantine trends in the name of house fluffling. She's particulary fallen in love with dried flowers and plants! "[Dried flowers are] easy to maintain and very pretty. I started collecting them because I honestly found it hard to be a good plant parent." But Issa has clearly not given up! As of writing, she's a mom to many new potted greens in her room, "I still love life and aliveness in my room," she says. "so I still practice to keep fresh plants alive and healthy! It builds a good sense of responsibility, too!"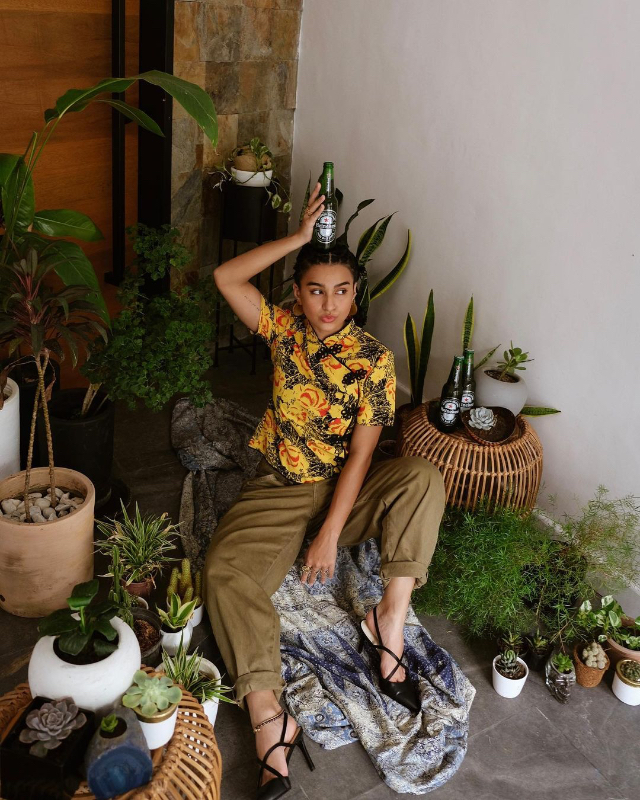 ADVERTISEMENT - CONTINUE READING BELOW
3. Her room is a collection of her life and travels.
Issa's room can be safely assumed to be an extension of herself. She says that when it came to decorating her personal space, she didn't adhere to any rules, guidelines, or pegs. "If there were, I would feel limited," she says. Instead of following a theme, she made sure to keep a reminder of her travels in her room. By doing so, she's reminded of her life at the time she purchased it, along with where she was specifically. Issa says she displays the things she could relate to, which is essentially what binds her room together.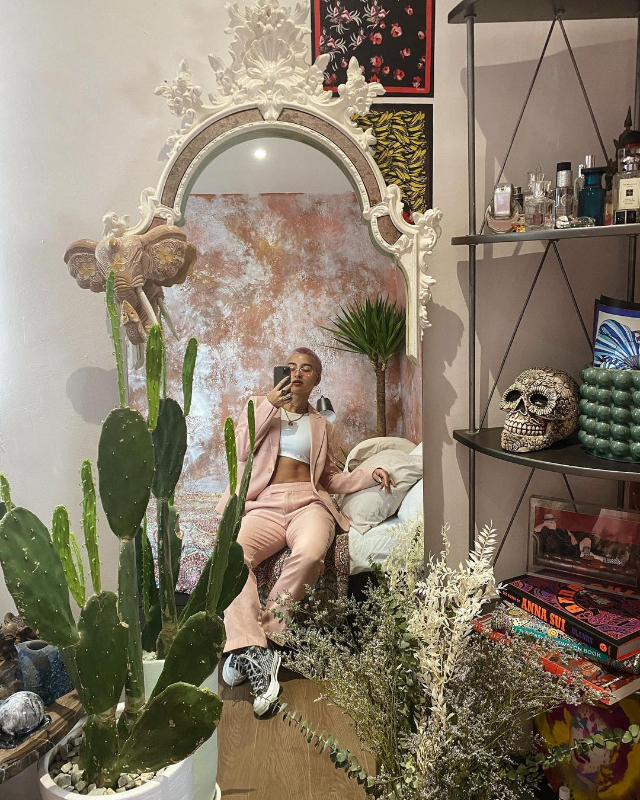 ADVERTISEMENT - CONTINUE READING BELOW
4. She's not afraid to DIY.
Issa admits that not all of her decor are store bought. Prior to her jetsetting life, Issa is first and foremost a creative at work at home. "Before my travels, I would just be at home fiddling around with stuff, trying to create something or upcycle things mainly becuase it was the cheaper (but not less valuable!) option," she explains. "Also as a college kid, spending on decors wasn't my priority!" Issa adds that she came from humble beginnings and that meant "not everything [she] wanted, [she] could buy in a snap." Hence, Issa was governed with a can-do-will-do attitude: "If I can't buy it, I'll make it!"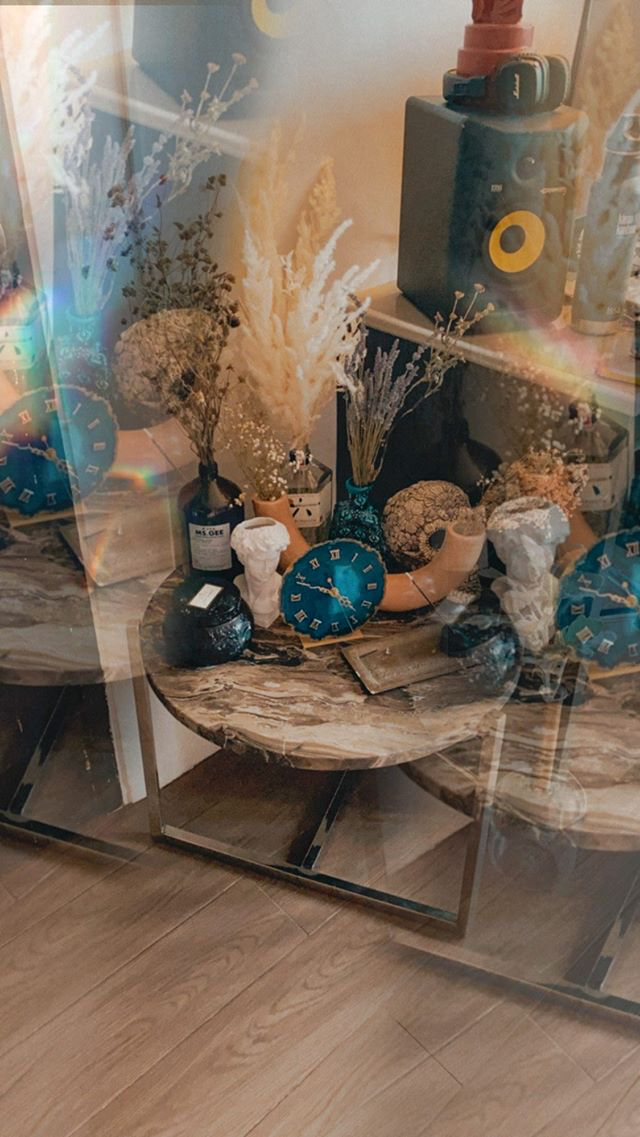 ADVERTISEMENT - CONTINUE READING BELOW
5. She has a special collection of crystals.
One thing you'll notice in her room is that Issa has been gatherng quite a collection of crystals, a trove that she started to fill just last year. "My sister, Cara, took me to her favorite crystal store, and got me a couple." From here, she fell in love with its concept of storing different energies and their gorgeous physical looks. Thus, her interest piqued in collecting a crystal in every new country she goes to. "Sometimes, I can look at a crystal and really see the country or at least a specific place or memory from that place. Eventually, I just kept bumping in to crystal stores, I didn't even have to look for one to make sure I get to add to the collection," Issa shares.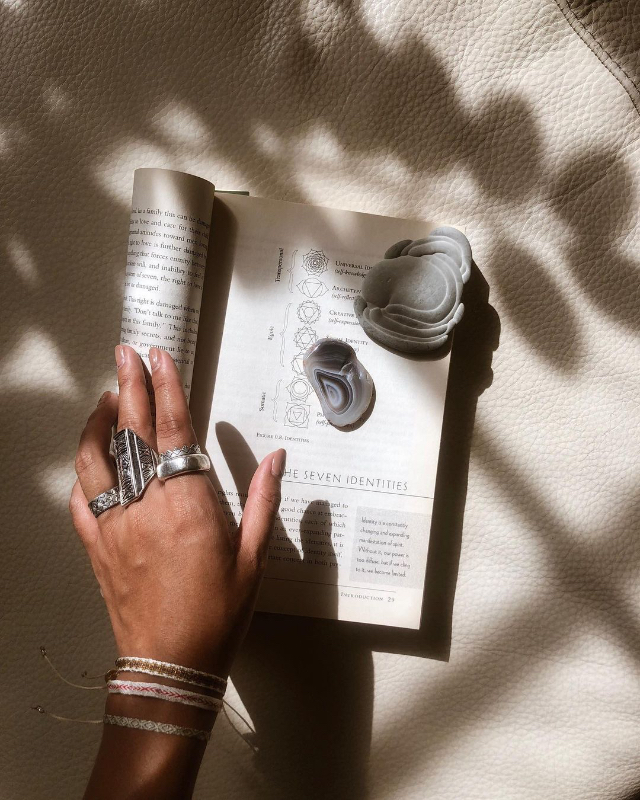 ADVERTISEMENT - CONTINUE READING BELOW
Related Stories from Preview.ph
Hey, Preview readers! Follow us on Facebook, Instagram, YouTube, Tiktok, and Twitter to stay up to speed on all things trendy and creative. We'll curate the most stylish feed for you!